Life Drawing Parties for Groups
Specialists in Life Drawing Parties for Groups, Hen & Stag Do's
Our life nude models are available across the UK & Europe in city centre's or at your home.
Oh my god we had the best time, thank you. The model was brilliant and we all had such a laugh, think a few things took the hen by surprise.
How it works?
1. Where-what-when
Pick your destination & life drawing party. We'll do the rest.
2. Keep you updated
When booked, then just log in to My Events area to see details and pay online.
3. Create memories!
Enjoy drawing and playing games with the lovely life model.
Online VIP Events Area
Simple Group Party Planning
Online Itinerary – 24­/7 access to your event
Individual Payments – Secure online payments anytime
Features – Countdown clock, itinerary, Personalise it!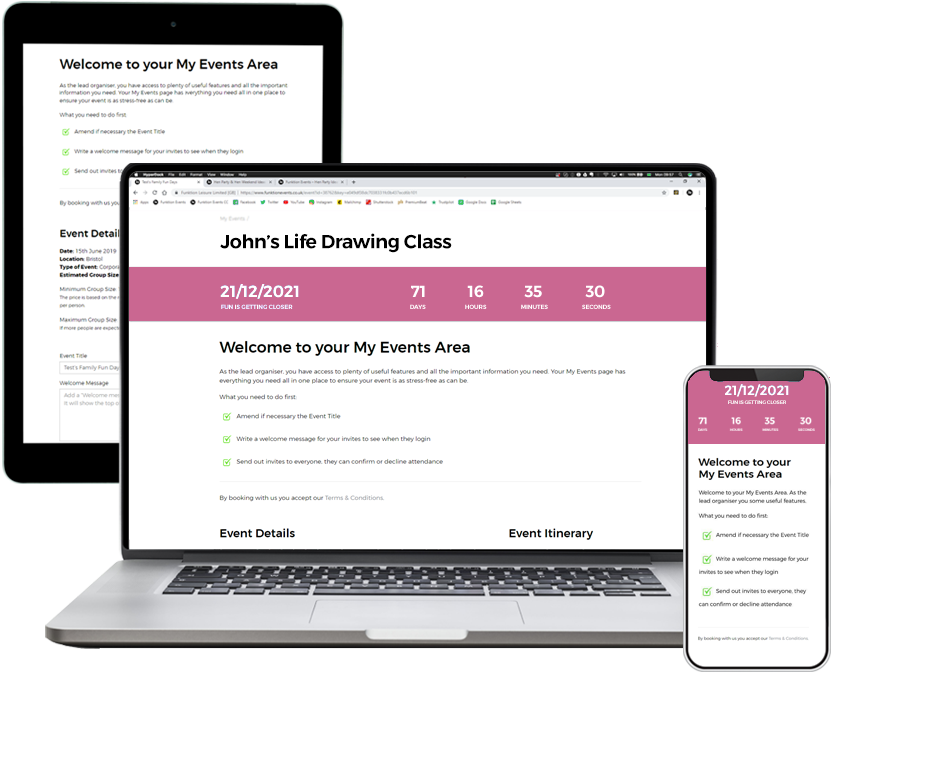 We are Nude Life Drawing Experts!
Hosting fun life drawing events for all groups of ladies, men and mixed adult birthdays across England, Scotland, Wales, Ireland and throughout Europe.
Organising life drawing parties nationwide for over 12 years!
Nude life at home options
Organised over 4000+ nude still life drawing sessions
We are the life drawing company
What is a Life Drawing Party?
If a life drawing experience has piqued your interest, we're here to tell you all the ins and outs of how a nude drawing class works from years of experience.
A naked life model for occasions like hen parties, stag do's and birthday celebrations has been hugely popular for at least half a decade. This unique experience is a good chance to take yourself and others out of your comfort zone. You can bring out your creative side or simply have some giggles with a model as your muse.
The figure drawing is a short and sweet session with either a male model or female model usually unclothed acting as your artistic inspiration. An art tutor will be on hand to run your experience and provide all the drawing equipment you need. This can include pencils, pens, charcoal and drawing pads. Our nude life sessions are usually held in spacious, city centre venues but we can also provide a mobile service to your home or hired venue too!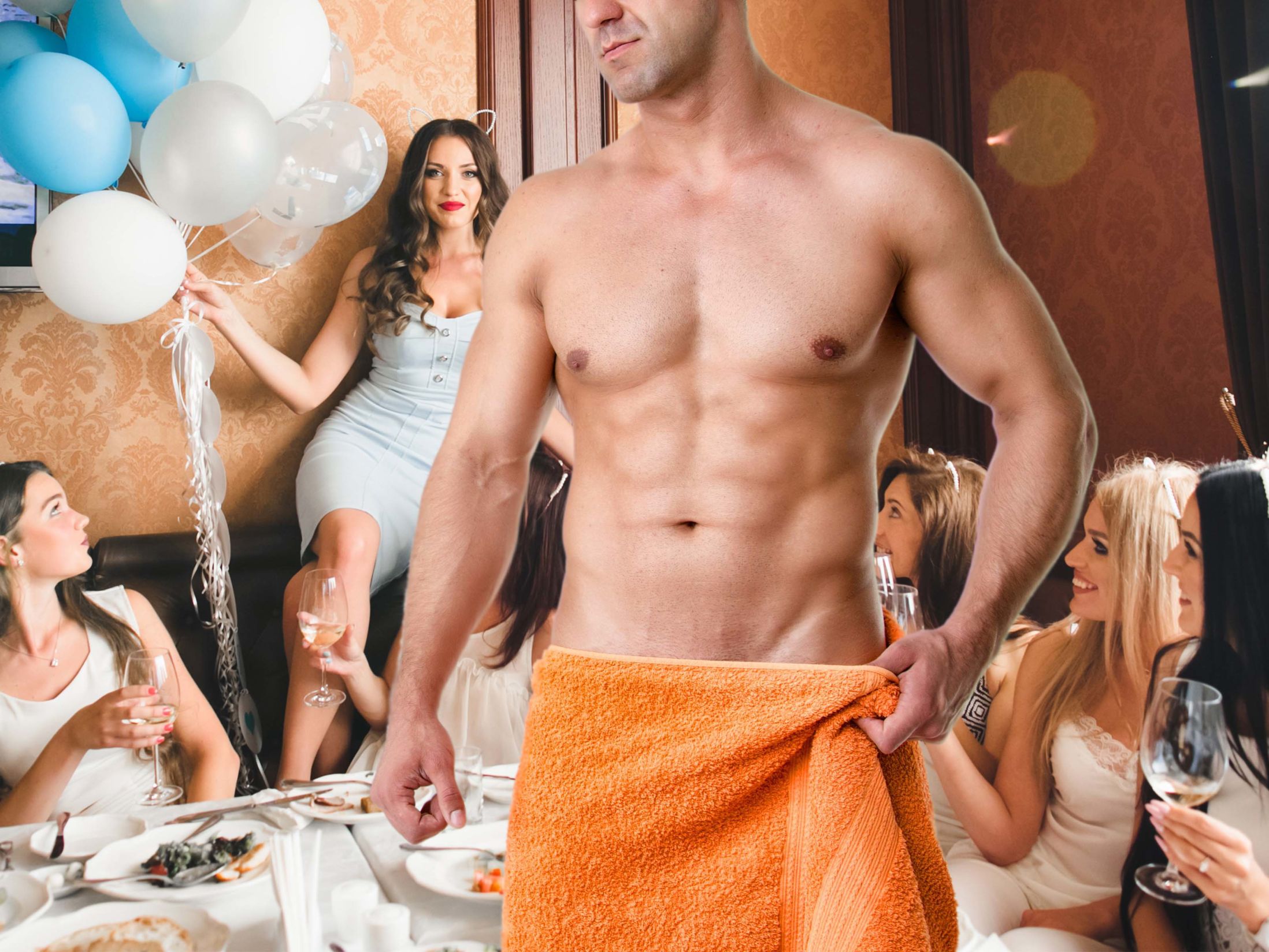 Why Draw a Nude Male Life Model?
Figure drawing classes have become so popular because of their unique nature and creative element. No matter what kind of event you're planning a still life drawing party is sure to bring something memorable to the table. If you have a girly weekend coming up, a male model is sure to catch your budding bride's eye! Or if you want to throw a truly different 40th birthday party life drawing is an excellent option.
They are also popular because they're easy to add into any plans. This body drawing experience is fully organised for your group with equipment, a model (gender of your choice) and art tutor. We can provide life drawing parties in most central city venues across the UK and will adapt the space to suit your group size. Also it can be mobile and come to your hired venue or home.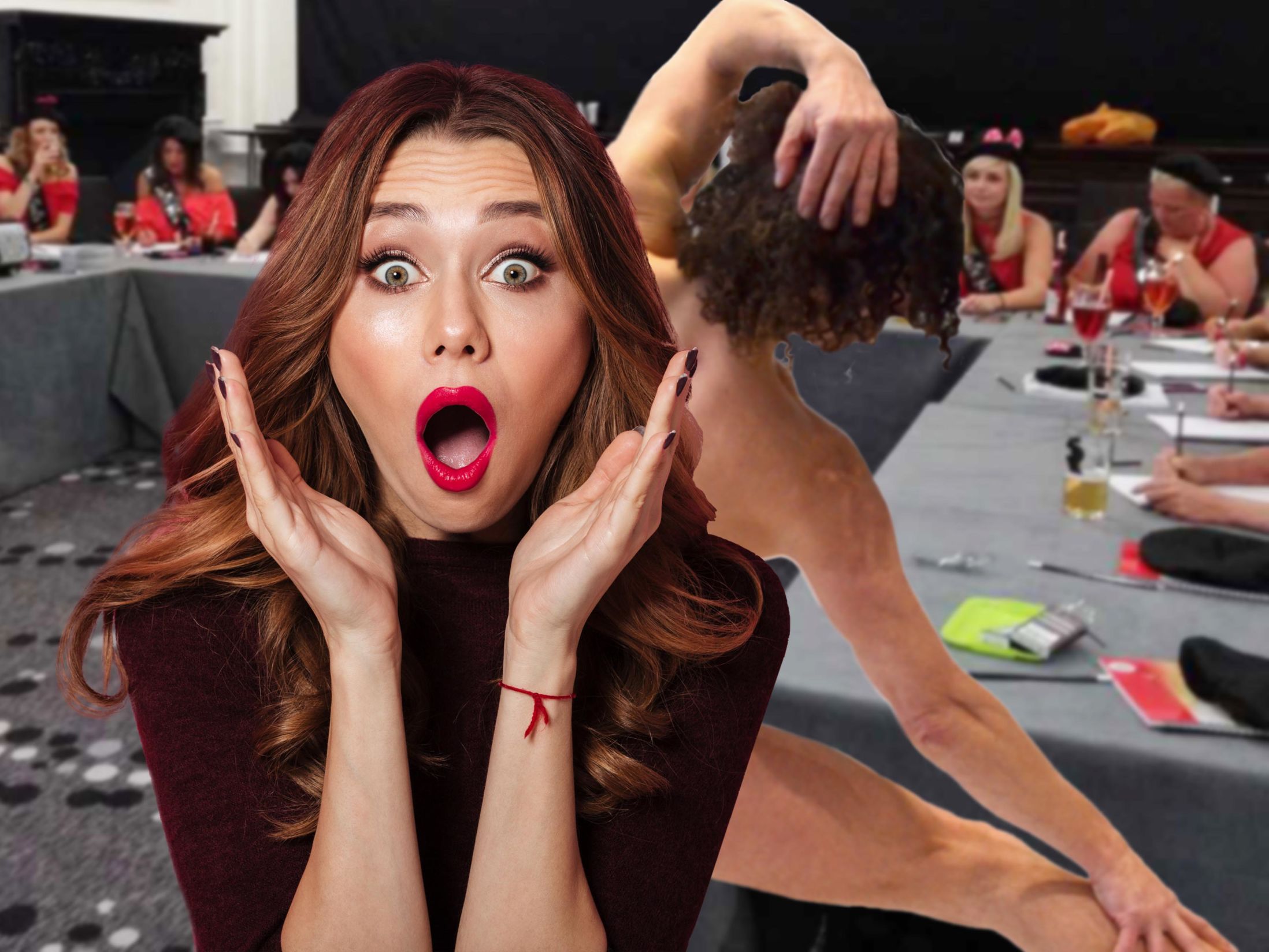 Does the Life Model go Fully Nude?
Yes they do! All of our hired models are experienced and confident therefore will strip down to their birthday suit! Your group will play some fun and games too meaning your model may start fully/half clothed and proceed to take layers off as the session continues. This means that the life drawing hold mature content so be sure to put an age limit on your event if you're adding this activity into the mix.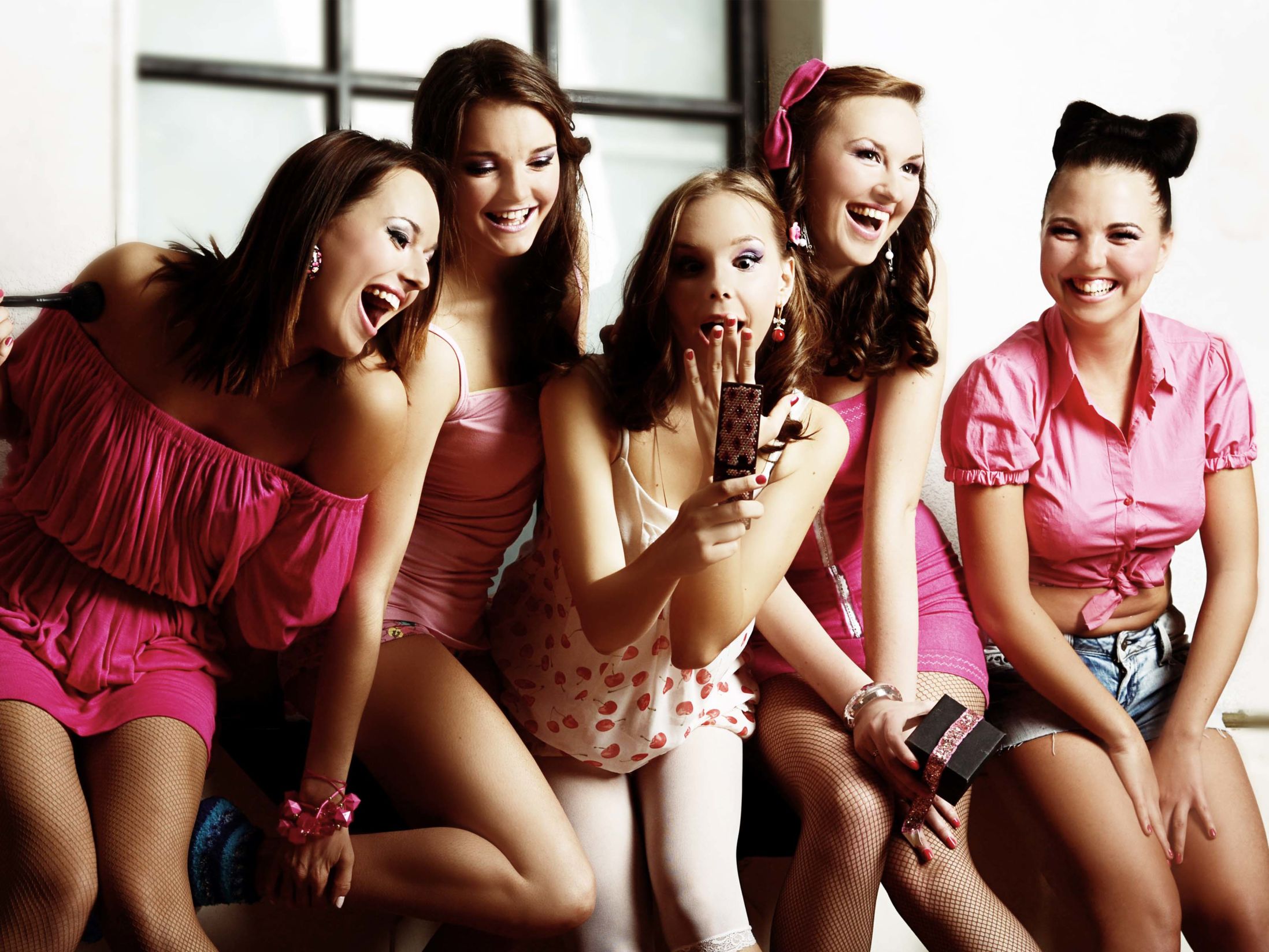 Can Anyone Participate in a Life Drawing Class?
Almost anyone can come along to enjoy our life drawing sessions but we advise to keep your guest list over the age of 18 as there will be full frontal nudity from the models. Aside from that we can tailor figure drawing to suit huge groups of mixed ages while making sure everyone has a fab time! The girls can invite their mums, birthday parties can invite their family and so on. We also allocate our venues after you book so we can find a venue with disability access if needed. Our life drawing is all about inclusivity and celebrating people of all shapes and sizes! If you want to impress your friends and have 10 minutes then take a read of the top 5 dos and don'ts of drawing anatomy.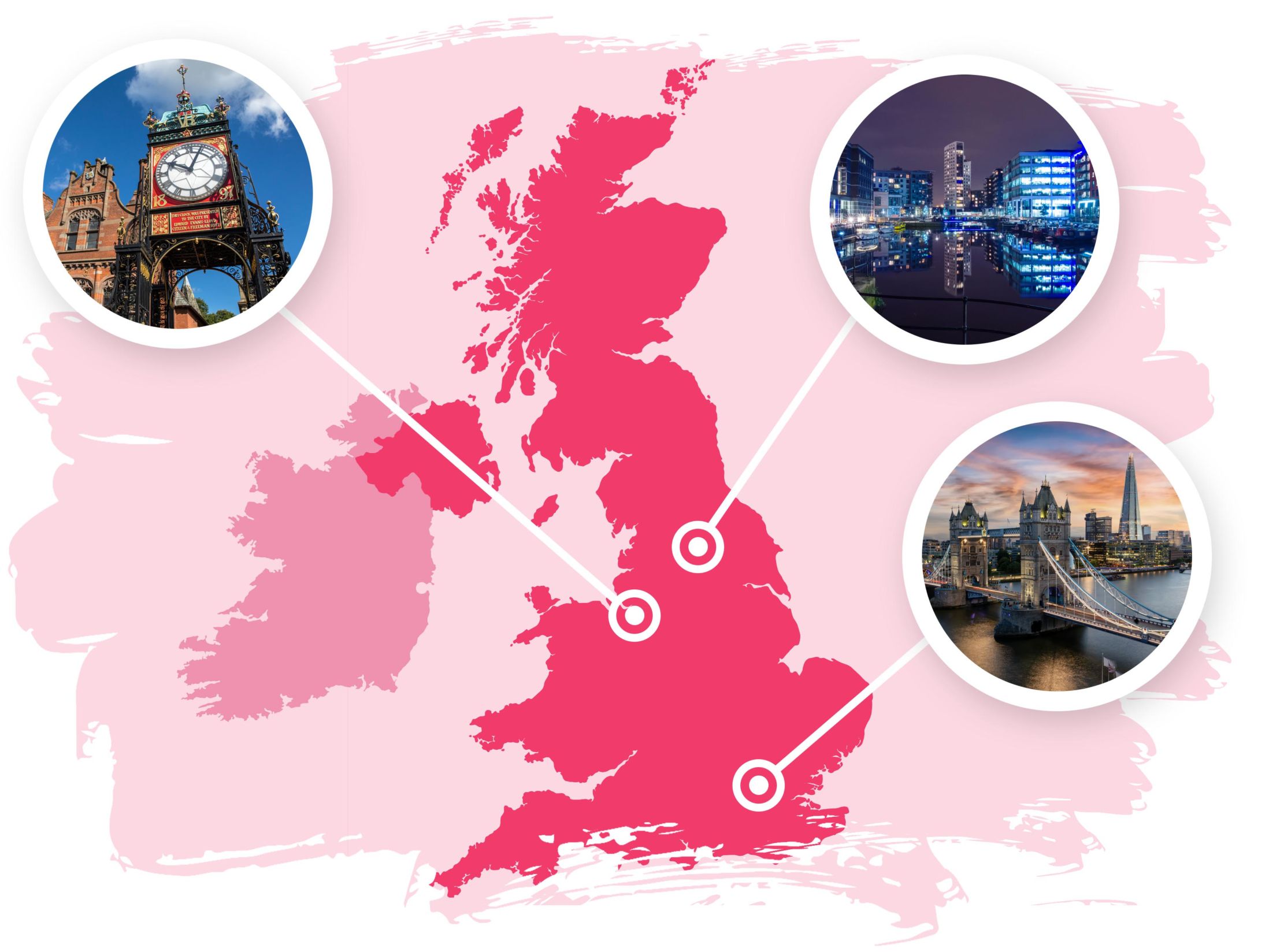 Where Do Life Drawing Parties Cover?
Lucky for you, we can provide still drawing all over the UK and some abroad countries too. The service and suppliers are dedicated to providing this unique experience anywhere and everywhere. You can find over 40 of the major cities across the UK on our locations page. We also have destinations in Northern Ireland, the Republic of Ireland, Spain and Germany. Liverpool life drawing events are very popular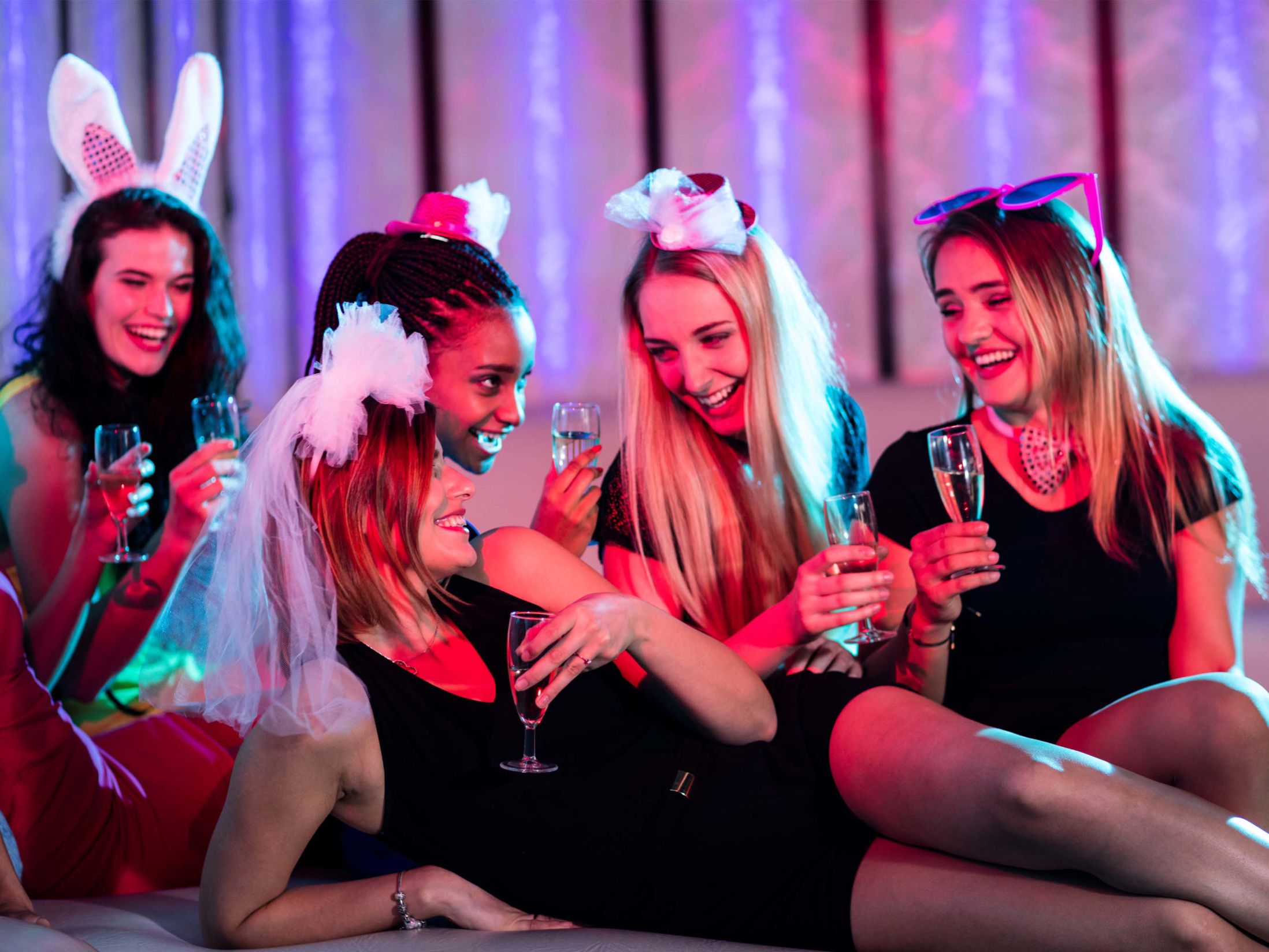 Can a Life Drawing Event be Run for a Bridal Shower?
Hosting for the girls is one our most popular services, perfect as a daytime activity but with a cheeky twist. Nude life combines a cheeky male model, a couple of drinks and a creative streak to bring brides to be and their gal pals an experience to truly remember. A lot of ladies choose to take part in figure drawing just for fun, having no prior drawing skills beforehand. The art tutors can also play specific games to make the bachelorette feel special on her celebrations. We have created 28 hen games which you can play over the weekend.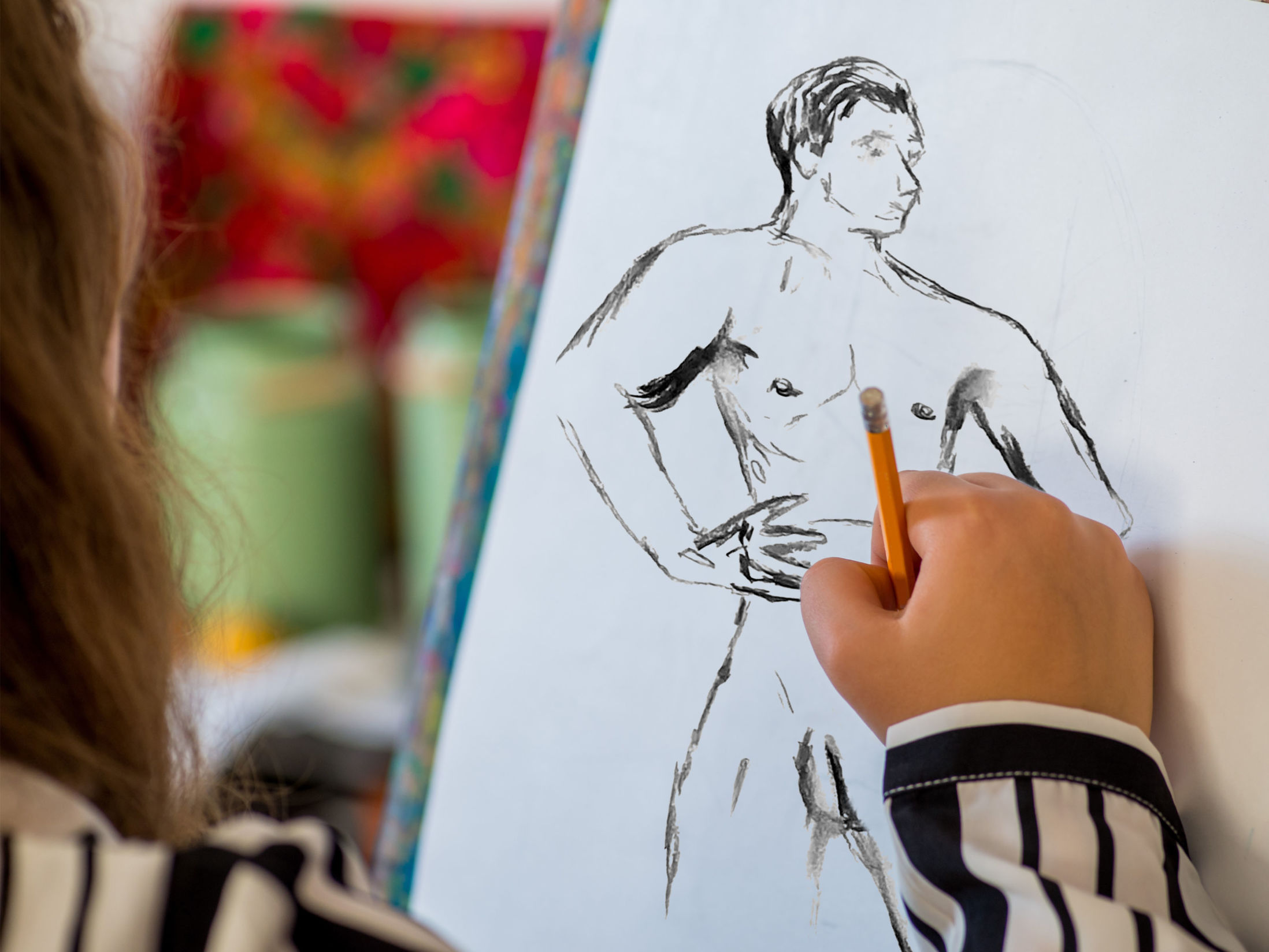 Looking for Drawing Inspiration?
If you want to dive a little deeper into the world of life drawing classes, we have an online drawing guide. These page is filled with ideas and inspiration for figure drawing. It also gives you more information about life drawing models specifically, the professions in the industry and more juicy details. You can find articles and blogs tailored towards group celebrations looking to add a little cheeky activity.
Why Choose Life Drawing Parties for Your Event?
It's truly an experience like no other and can fit around your wants, needs and personality. A unique daytime activity that's fully organised for you. These naked sessions can provide some light-hearted relief with a fun element and a creative streak. No matter what your artistic abilities might be, everyone is welcomed into this experience.
Variety of Classes
All our nude drawing classes are an hour long but can be tailored to your event with fun and games provided by the art tutor. We are a life drawing company specialist.
UK, Europe & Mobile
The choice of locations is huge! If you need a daytime activity for pre-made plans you can find life drawing all over the UK, several cities in Europe or use our mobile service.
Simple Deposit
No matter what your group size book a life drawing party in advance for a small £40 deposit for the whole group.
Online Payments
To make the process easy for the organiser all payments can be made online on your bespoke itinerary and VIP area.
Free Inspiration
All the resources and information you could ever need surrounding nude drawing sessions can be found for free in our artful blog magazine.
1600+ Reviews on Trustpilot
Reviews speak louder than our own words and we've collected over 1,600 high quality reviews over on Trustpilot.
14 Years in Business
Our events managers apply all their experience and expertise to each and every booking to give you the best experience possible. Whether thats Virtual Christmas Parties or a charity virtual race night.
Save Time & Hassle
Organising an event is stressful but a party planner life ourselves will take some of the stress off your shoulders and do the hard parts for you!