Specialists in Life Drawing for Groups
Fun models for life drawing hen parties, stag do's, groups and team building events.

We had a fantastic time and everyone enjoyed themselves.
How it works?
1. Where-what-when
Pick your destination & life drawing party. We'll do the rest.
2. Keep you updated
When booked, then just log in to My Events area to see details and pay online.
3. Create memories!
Enjoy drawing and playing games with the lovely life model.
Online VIP Area
Simple Group Party Planning
Online Itinerary – 24­/7 access to your event
Individual Payments – Secure online payments anytime
Features – Countdown clock, itinerary, Personalise it!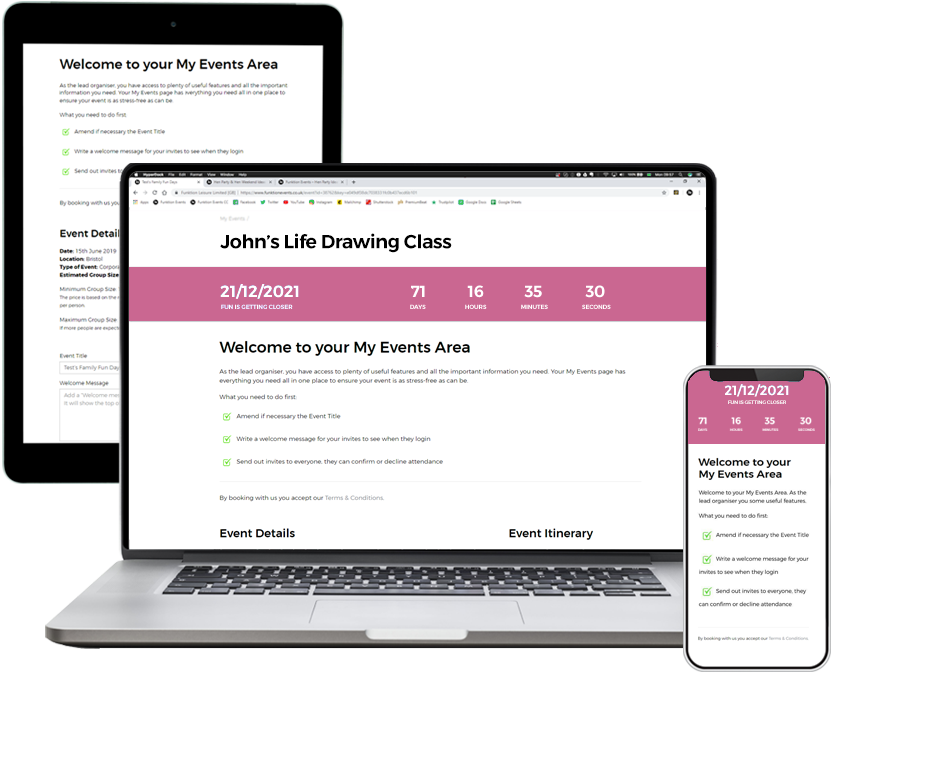 We are Nude Life Drawing Party Experts!
Hosting fun life drawing events for hen parties, stag do's, birthdays and mixed adult groups across England, Scotland, Wales, Ireland and throughout Europe.
15 years in business
1000's of hen party life drawing classes
1000's of stag do life drawing parties
Across UK & Europe
Organised over 4000+ nude life parties
We are the life drawing party company
At Life Drawing Parties, we take pride in being one of the UK's first and acclaimed providers of hen party life drawing classes. We aim to provide an unforgettable life drawing experience that is both fun-filled and memorable for your bride-to-be and her hens, with lots of laughter guaranteed!
Over time, we have expanded our services to include customized life drawing classes for a stag do celebrations and team-building activities, tailored to meet the unique requirements of each group.
Hen Party Life Drawing Video
What is a Life Drawing Party?
A life drawing party is a fun and interactive social event where guests draw or sketch a nude or semi-nude model. The life model poses in different positions and angles, while the guests sketch or draw their likenesses on paper or canvas using various drawing materials such as charcoal, pencils or pastels.
Life drawing parties are typically organised for special occasions like hen parties, stag dos, birthdays or team building events.
Why Choose Life Drawing Parties?
Choosing Life Drawing Parties as your party planner is an excellent decision, and let us share with you the reasons why.
✓ First to offer hen party life drawing across the UK
✓ 15+ years experience of stag & hen do life drawing parties
✓ 2000+ review on Trustpilot
✓ Book and pay online
Furthermore, Life Drawing Parties is proud to be part of the prestigious Funktion Leisure family and is a fully ABTA-protected company, ensuring your financial protection and peace of mind. To top it all off, we offer a unique, private online events area for all our groups, making it convenient for you to keep track of your party's details, updates and requirements.
We invite you to discover the unparalleled service and memorable experiences that await you; choose Life Drawing Parties to set the stage for an extraordinary hen, stag or celebration weekend.
Choose Your Experience
Male Model Female Model All Our Classes