Nude Life Art Drawing Classes
This is your one-stop shop to all kinds of nude art drawing classes to suit any occasion. The structure of the classes stays the same, with each including a nude model, art tutor and drawing supplies.
Find your perfect life drawing class below to suit your group type.
Top Nude Art Classes
We put the "Art" in Party!
Tailor your life drawing party experience to perfectly match your occasion and group of attendees. Select from the options below to find your ideal type of life drawing party.
Prepare yourselves for a fun-filled drawing session with a male life model!
With this event, you'll get to embrace your artistic side and revel in the lively atmosphere of the class as your model strikes some playful and humorous poses for all of you to sketch and draw!
Trust us… this is a truly memorable and exciting adventure that you simply won't want to miss!
Unleash your inner artist and get ready for a hilariously cheeky adventure with our female life models! Whether it's a bachelorette party or a fun-filled gathering, join us for a laughter-filled session where you can have a blast with your brushes.
Capture beauty on canvas, share jokes and let your creativity run wild. It's art with a twist — unforgettable, cheeky... and absolutely hilarious!
Get ready for a naked art class like no other! Join our striptease and life drawing with a male model for a hilarious celebration with friends.
Draw the human form on canvas while enjoying a fun-filled environment. It's cheeky, creative, and guaranteed to make you laugh!
Unleash your creativity and get ready for a wild twist with our striptease and life drawing class featuring a female model.
It's an art class like no other, combining seductive entertainment with the joy of drawing. Prepare for laughter, blushing cheeks, and unforgettable memories.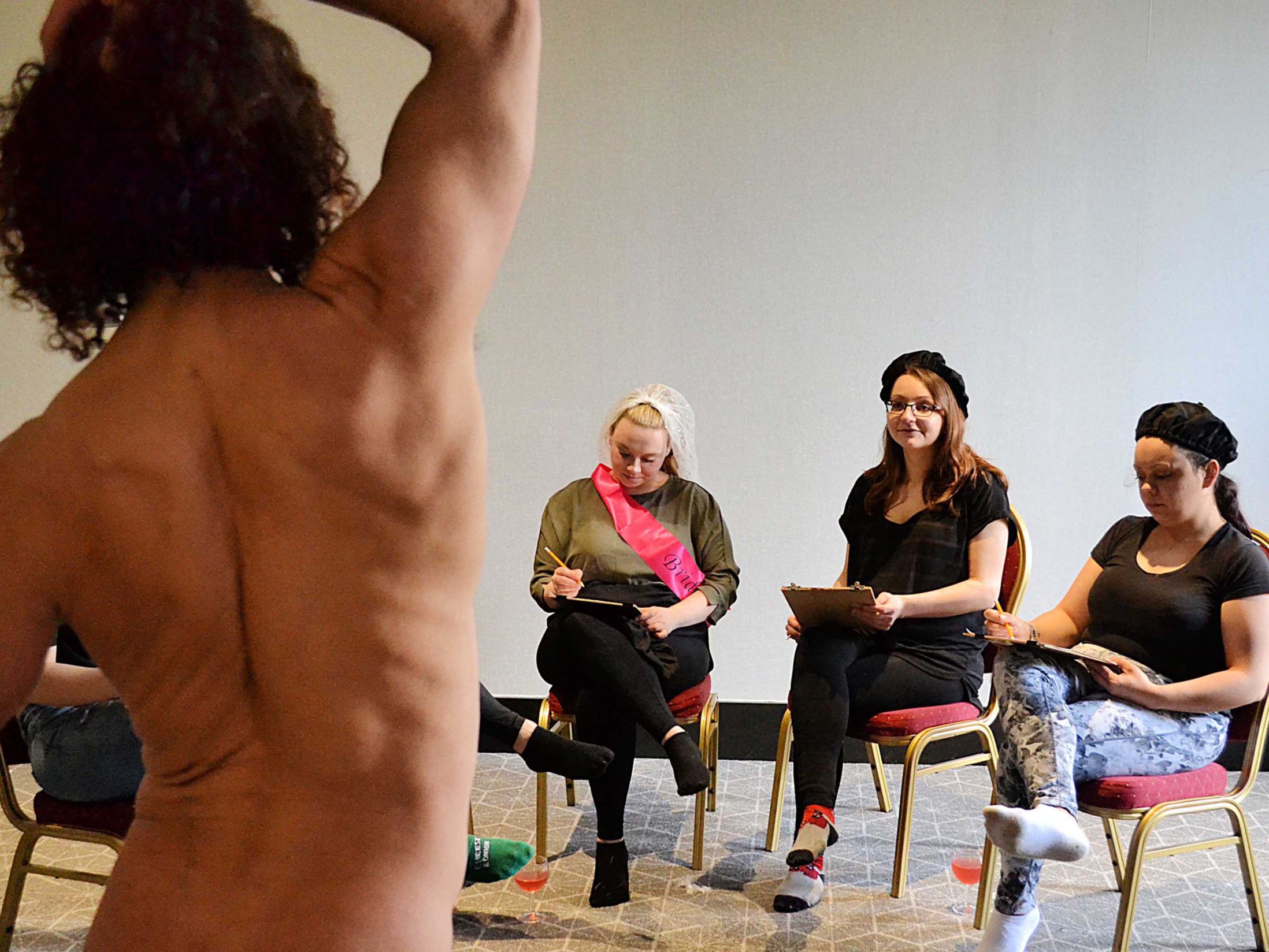 Naked Art Classes: Here's How We Do It
They are mainly a daytime activity with a duration of one hour providing all the equipment, an art tutor and model. On arrival your group will be welcomed, seated and introduced by your art tutor.
The teacher will lead the art drawing session as the model de-robes and strikes a couple of poses. Sit back and let your creative side flow as you use the model as nude inspiration for your artwork.
The tutor will rotate the room and play an array of light-hearted games throughout. At the end, take home your creations as a cheeky memento of the experience!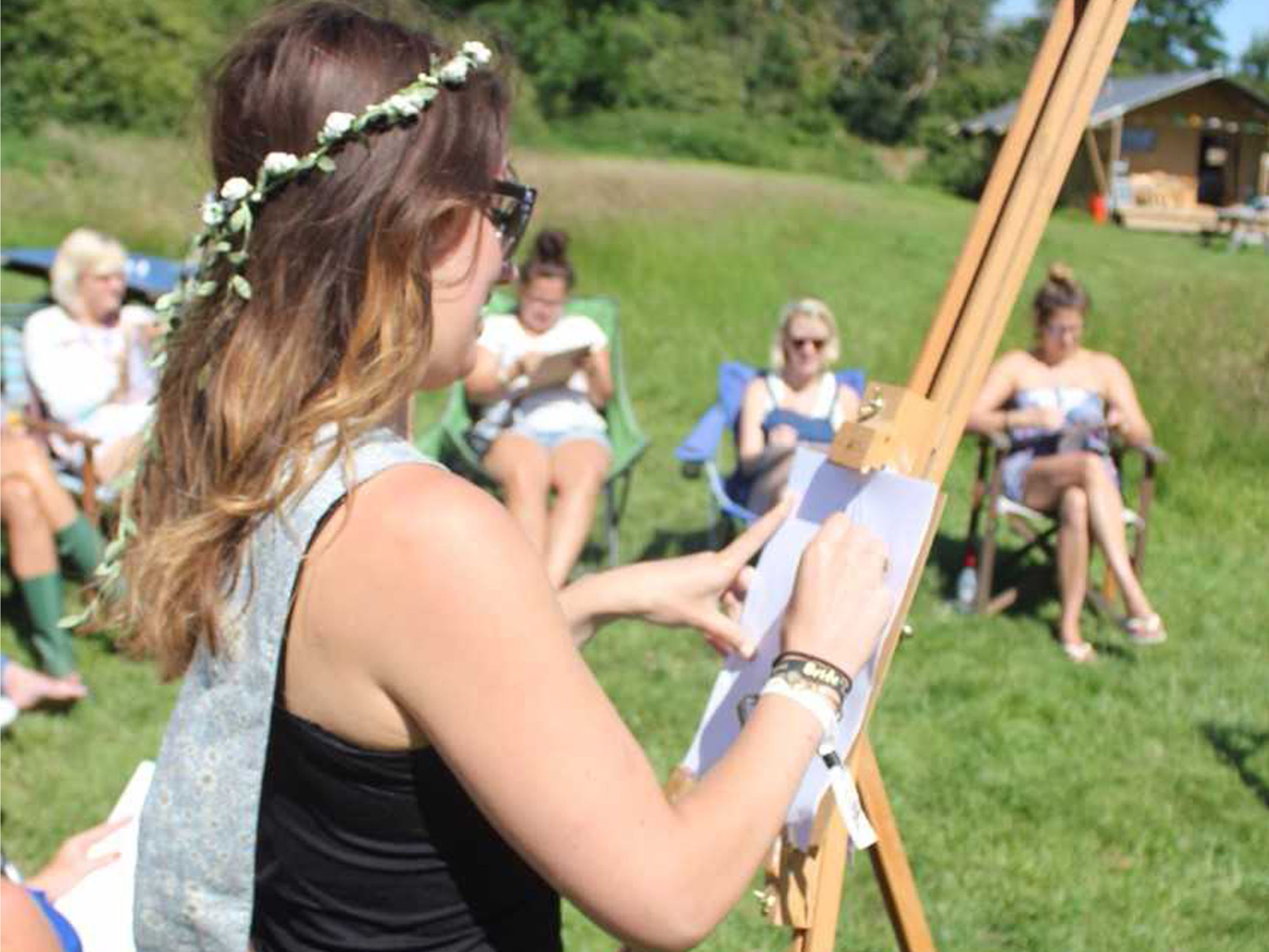 Naked Art Classes for Every Occasion
Whether you're planning a wild hen party, an unforgettable stag do, a unique birthday celebration, or an engaging team-building event, our nude life classes offer a liberating and entertaining experience. Let your artistic side flourish as you and your friends immerse yourselves in the world of figure drawing, embracing the beauty of the human form.
It's a one-of-a-kind opportunity to create lasting memories while unleashing your creativity in a relaxed and supportive environment. No matter the occasion, our naked art classes are designed to leave you with unforgettable moments and laughter-filled masterpieces.
Choose Your Experience