Life Drawing Parties in Aberdeen
Activities
Nude male life model
Ideal for Hen Do's, Birthdays
Private, central venue
Fun & games for all
Ideal for Stag Do's
Naked female model
Private, central venue
Fun & cheeky activity
Life Drawing Parties in Aberdeen
Life drawing parties in Aberdeen offer a different and enjoyable experience, ideal for those looking to celebrate a hen or stag party or simply enjoy a fun group activity. Unleash your inner artist as you sketch and draw various poses from our fun and lively nude life models, including male and female models for your pleasure.
We provide all the drawing materials you need and a professional art instructor available to guide exploring different techniques and tips for mastering figure drawing. Come along with your pencils and join us in this relaxed, playful, yet elegant experience that will surely be remembered!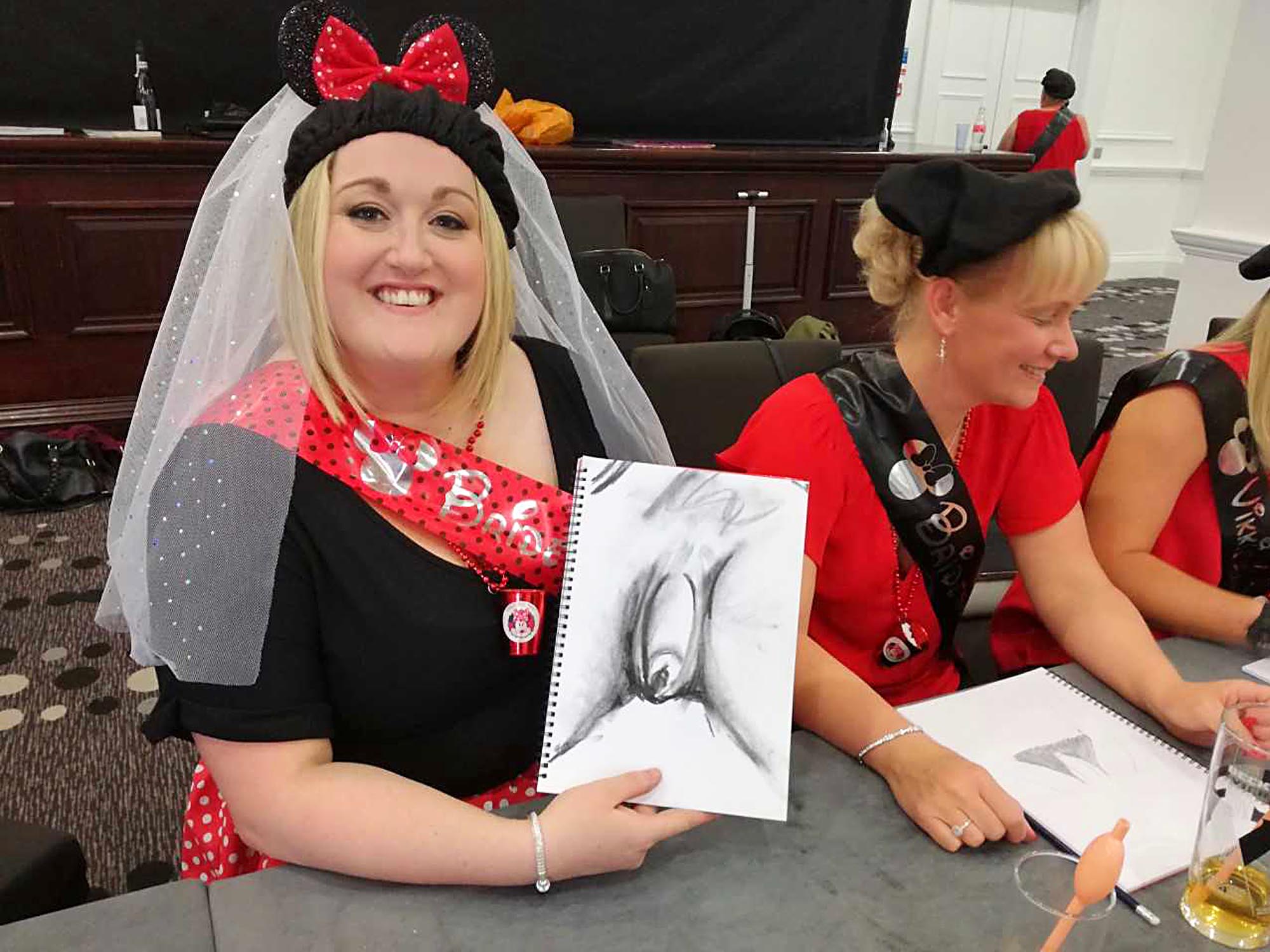 Hen Party Life Drawing in Aberdeen
Aberdeen is renowned for its vibrant nightlife and diverse cultural offerings, and one of its best-kept secrets is our life drawing classes for hen parties! Imagine having a private venue in the heart of the city where you and your friends can unwind, unleash your creativity, and share laughs while drawing a male model in various poses.
The atmosphere is relaxed and informal, with an art tutor available for guidance and support throughout the session. You can test your artistic skills through fun games and friendly competition. You can take your creative masterpieces home at the end of the class as a memento of your unforgettable Aberdeen hen party experience. Believe us; this is an activity that you will want to attend!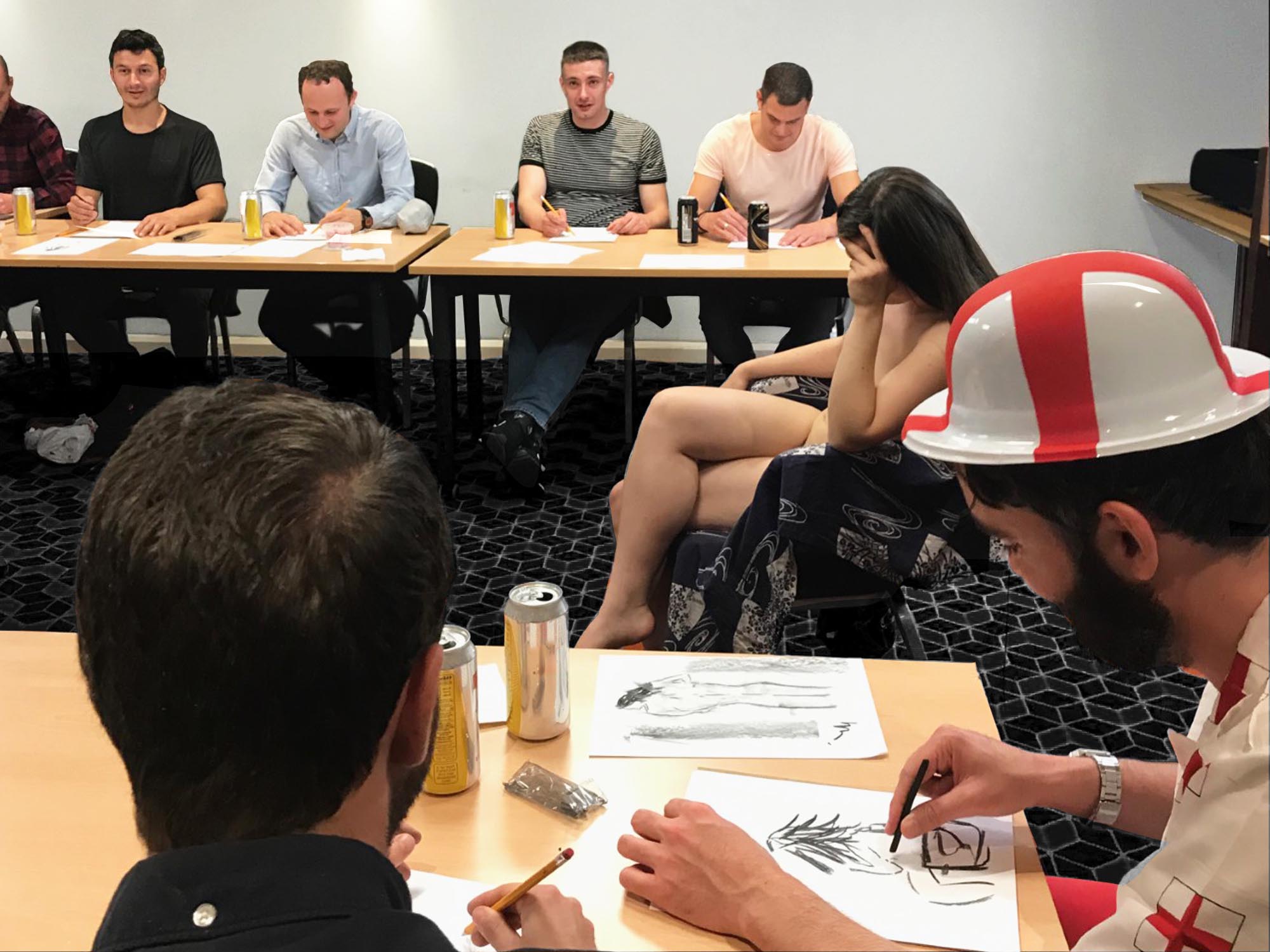 Stag Do Life Drawing in Aberdeen
Aberdeen offers an unforgettable and uproarious experience for your weekend of celebrations with stag do life drawing. Picture an afternoon of sketching a beautiful female model posing in creative and entertaining ways – it's the perfect opportunity to connect and have a good chuckle with your mates!
Don't be concerned about your artistic abilities; a professional instructor will be available to provide suggestions and guidance to assist you in creating your unique work of art. Plus, everything you need, including drawing materials and a private venue, is included – so all you have to do is turn up and let your inner artist come alive.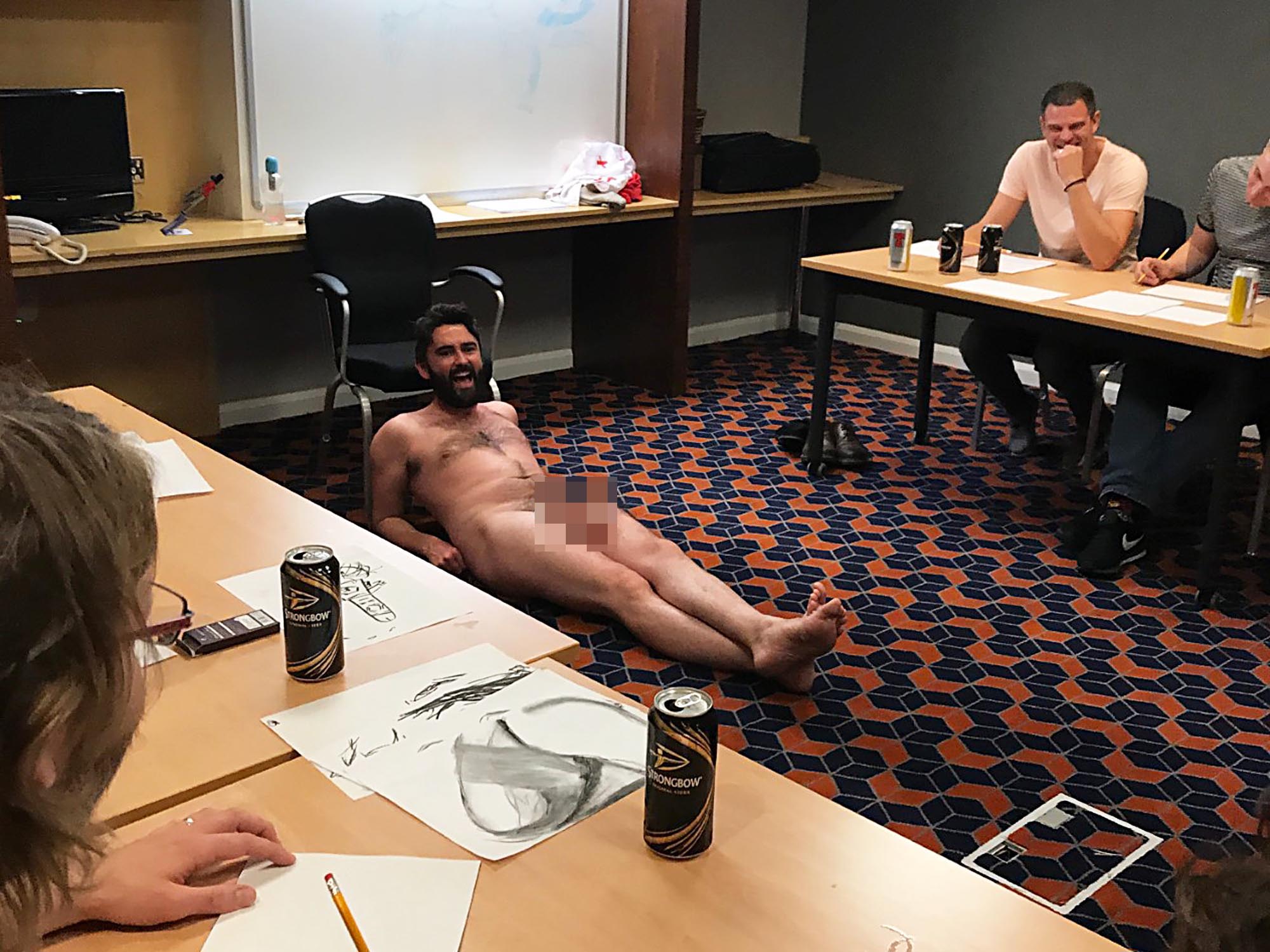 Lesbian and Gay Life Drawing Parties in Aberdeen
Aberdeen has a flourishing LGBTQ+ community, and what better way to celebrate diversity and inclusivity than by participating in a Lesbian and Gay Life Drawing Party? These welcoming events take place in a private location in the bustling city, providing a unique opportunity to unleash your creative side and showcase your artistic talents.
Enthusiastic life models of all shapes and sizes are available to pose for both men and women. At the same time, experienced instructors foster a relaxed and informal environment that encourages individuals of all abilities to join in. So, if you're searching for a unique and unconventional way to spend an evening, why not attend one of these life-drawing parties? You'll have a fantastic time, create unforgettable memories, and develop your artistic skills.
Where are Aberdeen Life Drawing Parties Held?
Life drawing parties in Aberdeen offer an artistic and entertaining experience for art aficionados and party enthusiasts. These gatherings are frequently hosted in private function rooms across the bustling city centre, with well-known venues, including bars and hotels around iconic locations such as Union Street, Marischal Square, and the beautiful beachfront of Footdee.
Additionally, our mobile life drawing class is highly versatile. It can even bring artistic excitement to your doorstep, whether at your apartment, hen party venue, country house, or cosy cottage. So why not add some creative flair to your next social gathering and immerse yourself in an unforgettable Aberdeen life drawing party?