Life Drawing Parties in Bath
Activities
Nude male life model
Ideal for Hen Do's, Birthdays
Private, central venue
Fun & games for all
Ideal for Stag Do's
Naked female model
Private, central venue
Fun & cheeky activity
Life Drawing Parties in Bath
Let life drawing add some pizzazz to your next party! Whether you're hosting at home or in a cosy country cottage, this mobile creative revelry will bring the fun directly to your doorstep. Why not experience an unforgettable night in Bath and make it truly special with our one-of-a-kind art class featuring both male and female models?
Embrace your inner artist and join us on an extraordinary journey of creativity! Our professional art tutor will be there to show you the ropes as you indulge in a range of figure drawing techniques. Plus, with all materials provided – what are you waiting for? Get out those pencils and enjoy this light-hearted yet stylish experience that will make memories last!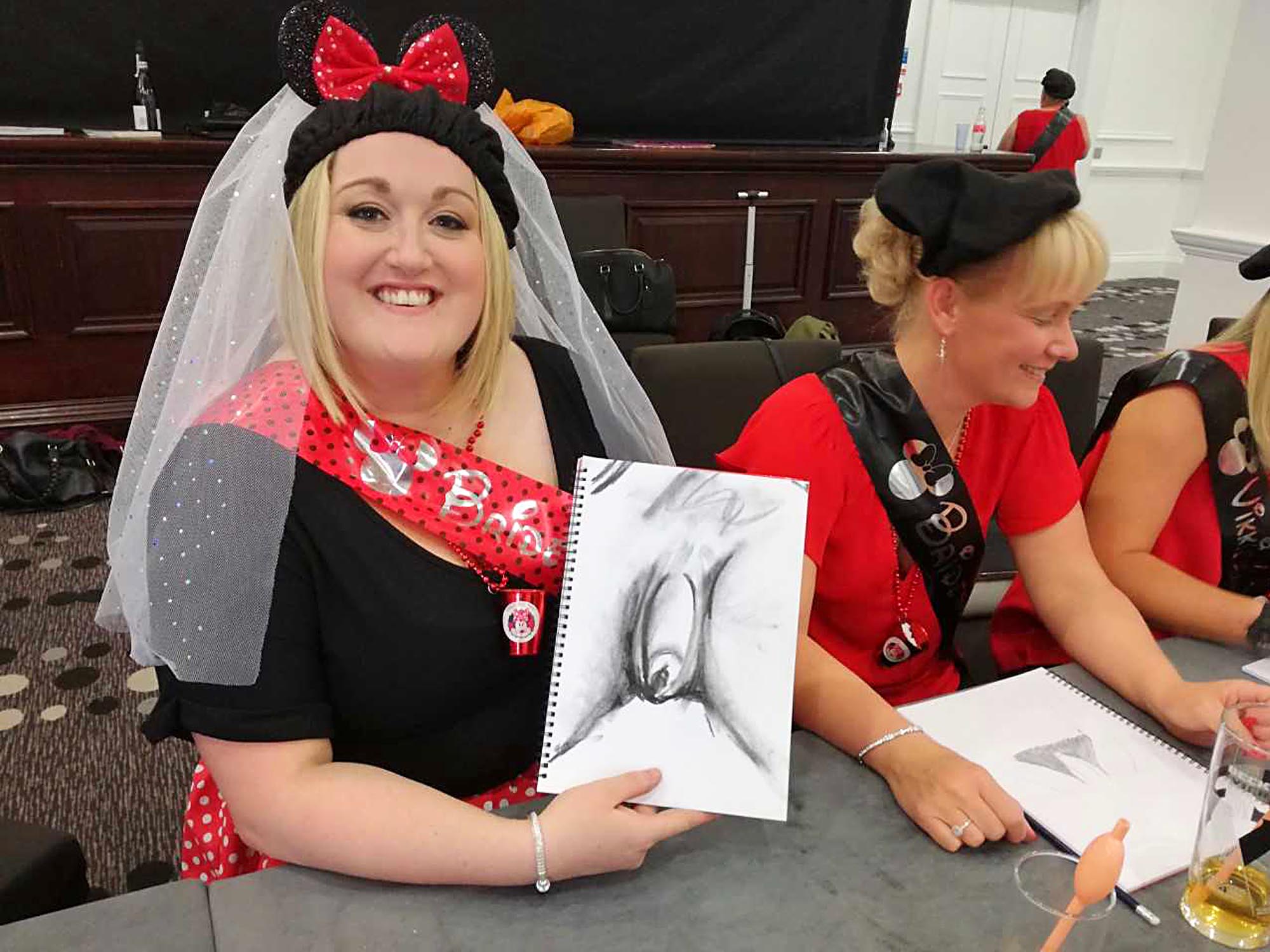 Hen Party Life Drawing in Bath
Get ready to unleash your inner artist and party with a twist! Bath is home to surprises, like hen life drawing classes. What better way for you and your friends in your group to celebrate than by getting together at an exclusive city centre venue? Unleash those creative juices – plus some giggles – as you draw a male model striking one intriguing pose after another.
You can explore the depths of your talent with a friendly art tutor to provide plenty of guidance and support. Join in fun-filled games and contests that will genuinely put those creative muscles to work – who knows? You may even create something worth framing! Then, take home alluring masterpieces as souvenirs from this one-of-a-kind lively celebration.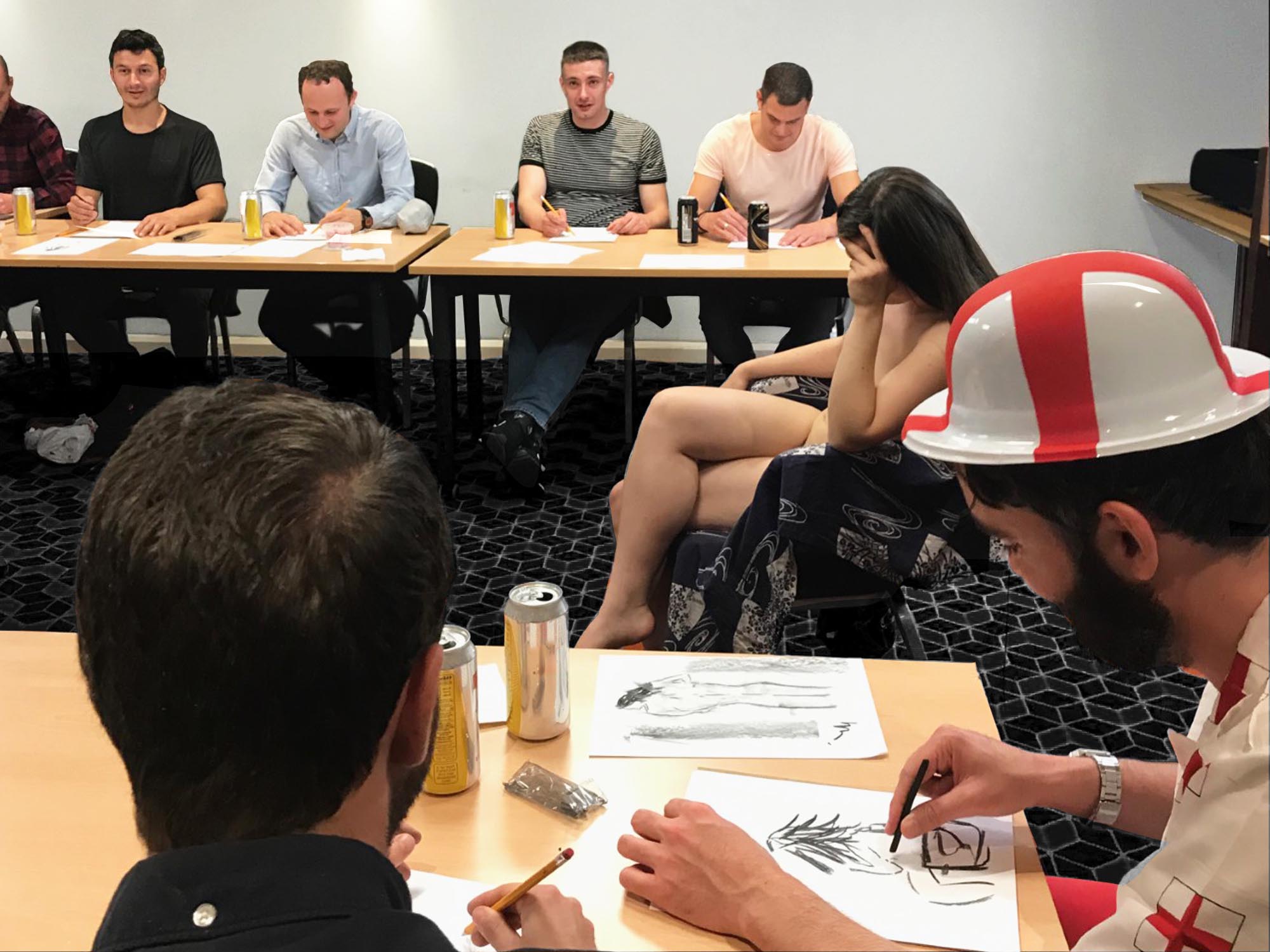 Stag Do Life Drawing in Bath
Let your stag do live on in art history with a hilarious life drawing session! Gather the boys and get creative, capturing a lovely female model showcasing her most creative poses. It's sure to be both memorable and ridiculous – perfect for bonding over plenty of laughs!
Drawing materials, a private venue and an expert tutor will be on hand to provide helpful tips - so why not unleash your creativity? You can create a masterpiece with everything you need ready for the taking –show up and let that brushstroke flow.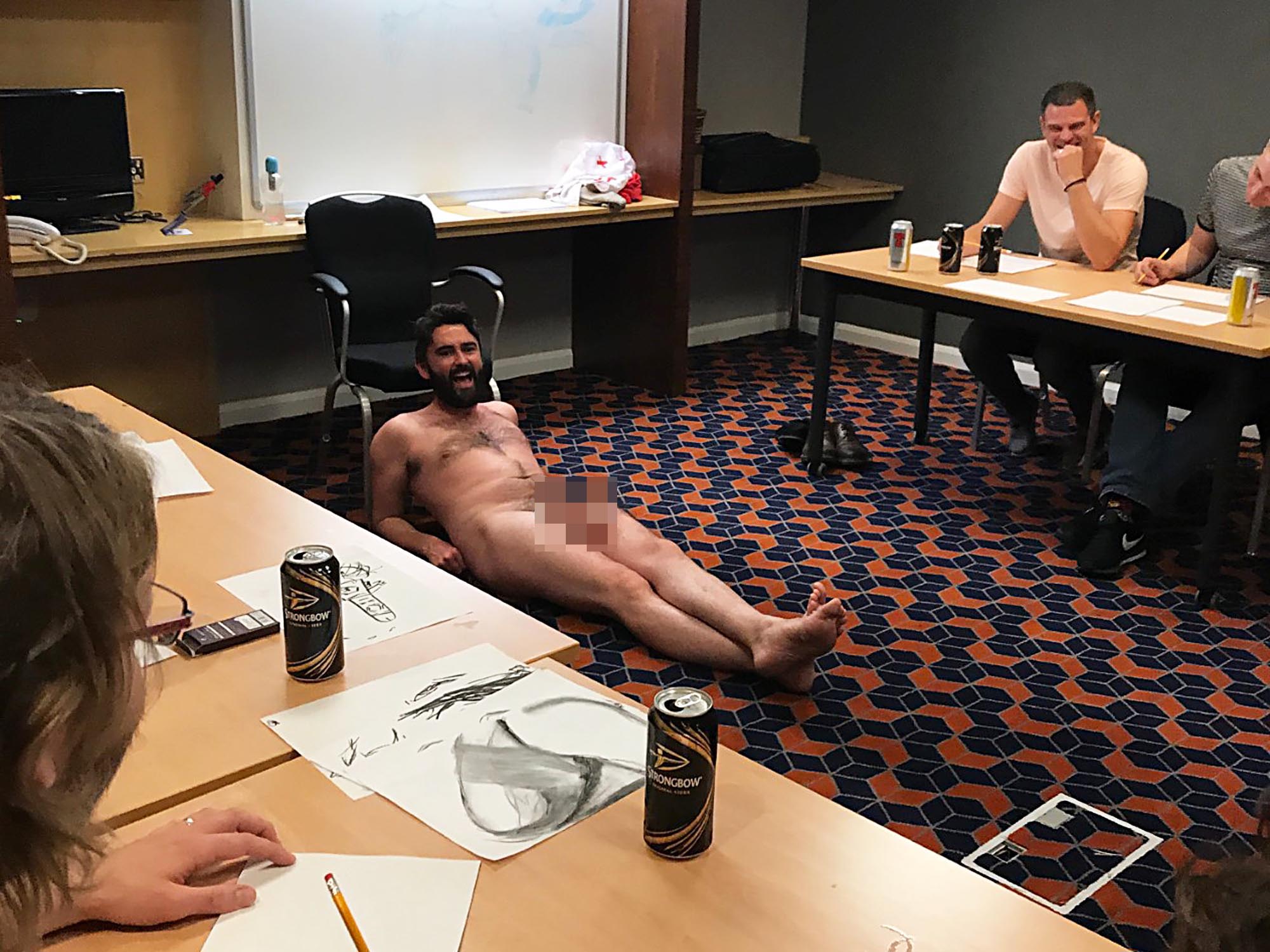 Lesbian and Gay Life Drawing Parties in Bath
Bath is a vibrant hub for all kinds of unique experiences, especially when it comes to celebrating the LGBTQ+ community! Check out one of its exciting Lesbian and Gay Life Drawing Parties - at a private venue in the city. Let your inner artist flourish while embracing diversity.
Step away from the usual painting and drawing classes because life model parties are here to spice up your creative experience! Whether you're an artist or just a casual doodler looking for fun, these events offer something unique – providing models of all shapes and sizes for both men and women. Plus, led by experienced instructors in a relaxed atmosphere perfect for every skill level, this will surely be one unforgettable night that'll help build on any artistic abilities you may have. So why not give it a go? You won't regret it!
Where are Bath Life Drawing Parties Held?
Bath's art scene is thriving! Immerse yourself in the creative world and head to one of their fun life-drawing parties. Follow your inner artist around some of the city centre's liveliest venues - hotels, bars and iconic spots like Royal Crescent, George Street and Queens Square. It'll be a brilliant night out with friends that you won't want to miss!
Why not go beyond the usual drinks and nibbles for your next social gathering? Treat yourselves to an unforgettable experience with a whimsical mobile life drawing party at home! Our mobile life can bring all you need, from sketch paper to pastels, to unleash your creative side in the comfort of your apartment, hen house or countryside cottage. No matter where it is, this Bath adventure promises plenty of revelry and colour!