Life Drawing Parties in Belfast
Activities
Nude male life model
Ideal for Hen Do's, Birthdays
Private, central venue
Fun & games for all
Ideal for Stag Do's
Naked female model
Private, central venue
Fun & cheeky activity
Life Drawing Parties in Belfast
Life drawing parties in Belfast offers a fun and unique experience, ideal for celebrating a hen or stag do or as a group activity with your mates. Embrace your creative side as you sketch and draw poses from our tastefully nude life modelswhich include both male and female models for you to choose from.
On the day, professional drawing materials will be provided for you as well as a skilled art tutor that will offer you plenty of guidance, allowing you to explore different techniques and tips to master the art of figure drawing. So, grab your sketchbooks and join us on this casually hilarious endeavour that will surely be one for the history books!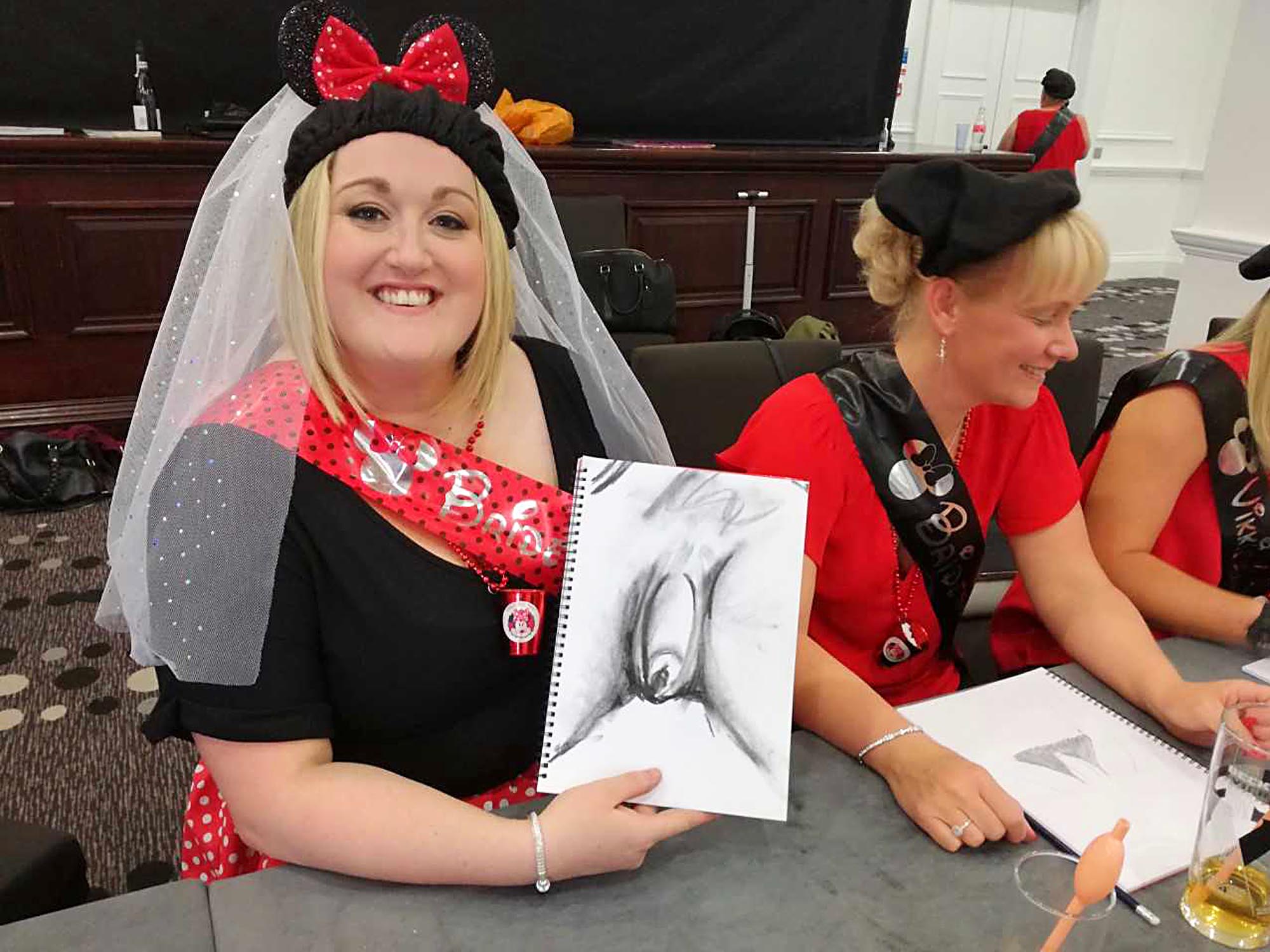 Hen Party Life Drawing in Belfast
Belfast is known for its exciting nightlife scene and rich history, but did you know that one of its hidden gems is our hen party life drawing classes? For this experience, you and the girls will be hosted at a private city centre venue where you and your friends can kick back, relax, and have tonnes of fun, all while drawing a male model posing for you in various positions.
The atmosphere for this activity is relaxed and casual, so don't worry if you don't have much artistic experience, as an art tutor is on hand to provide guidance and support throughout the session. Throughout the class, each of you will get to put your artistic abilities to the test as you'll get to play some enjoyable games with lots of friendly competition thrown in the mix. On top of all that, at the end of the class, you will also get to take home your creative masterpieces to keep as a memento. Trust us; this activity will surely make your Belfast hen party unforgettable.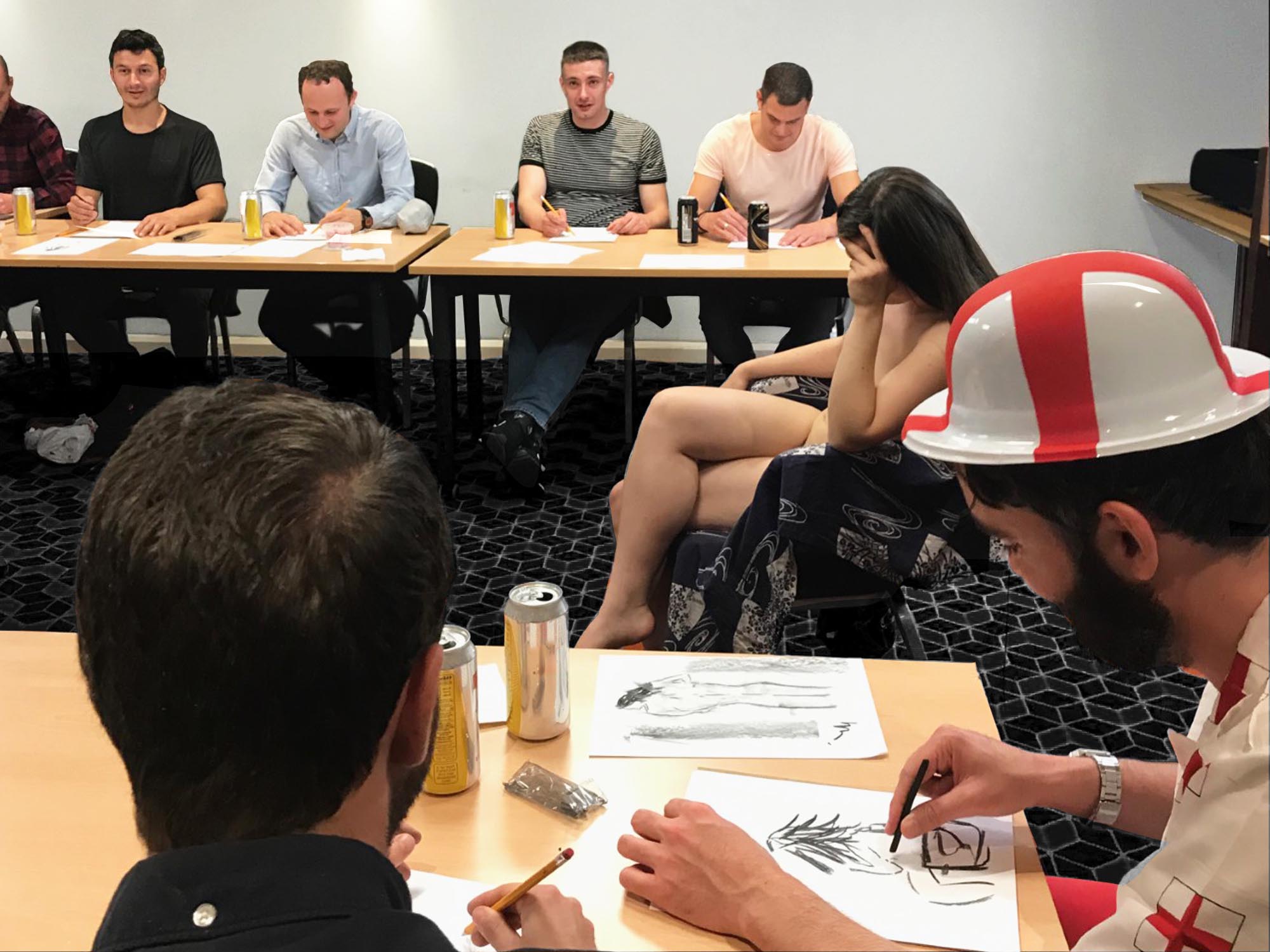 Stag Do Life Drawing in Belfast
Stag do life drawing in Belfast guarantees you and your mates a memorable and hilarious experience. For this experience, you and the lads will spend an afternoon sketching a stunning female model. At the same time, she strikes various creative poses for you all – it's a brilliant way to bond and have a good laugh together, so if you're looking for an activity that guarantees plenty of banter, you've come to the right place!
If you're not the most artistic person in the world, don't worry! During the session, a professional art tutor will help you with plenty of tips and guidance to help you get the most out of your drawings. On top of that, everything you could need from sketchbooks to pencils will be provided for you on the day too, as well as a private city centre venue to host you - So the only thing you and the lads need to do is show up and unleash your inner artiste!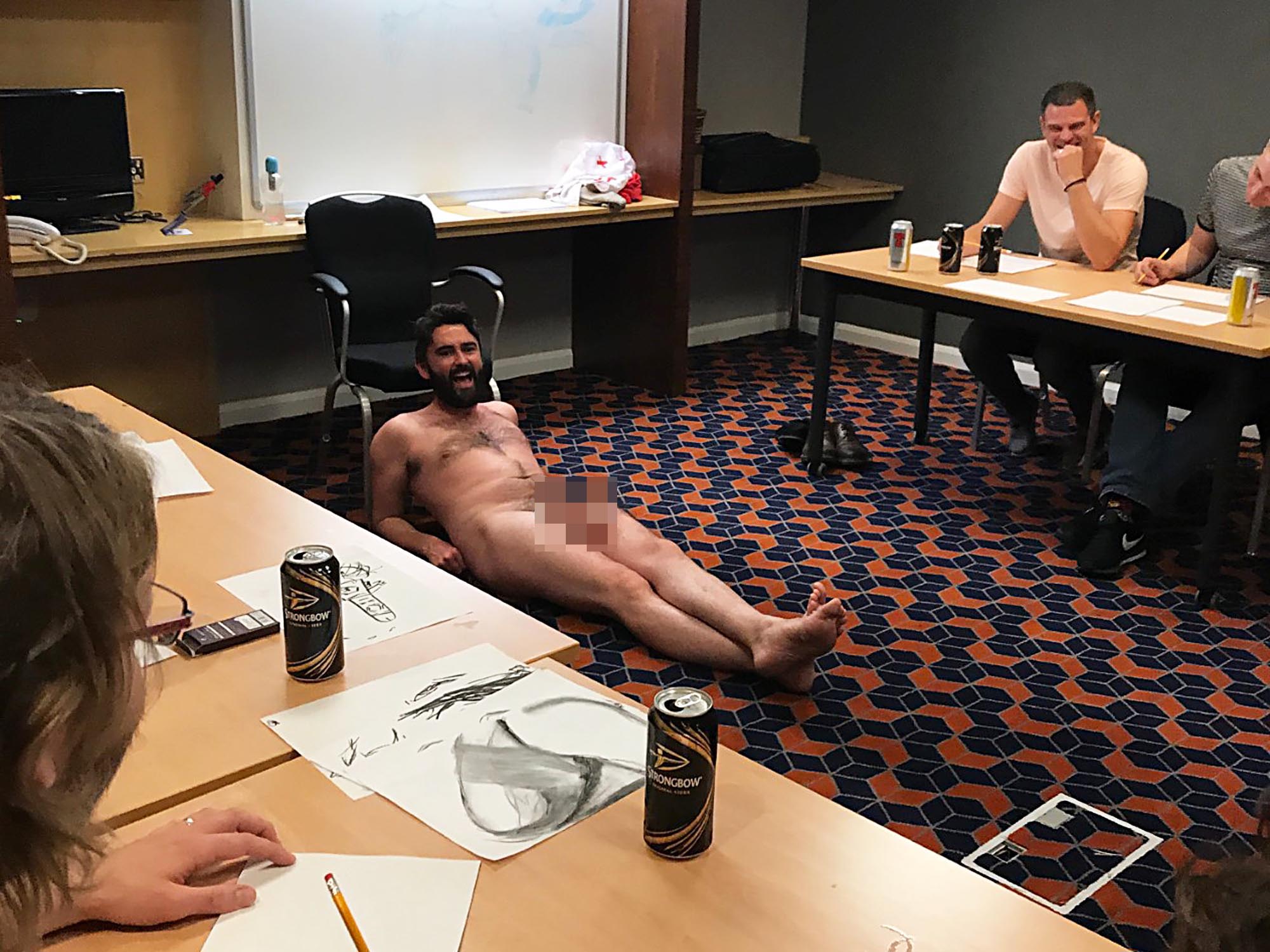 Lesbian and Gay Life Drawing Parties in Belfast
The capital of Northern Ireland boasts a lively and welcoming LGBTQ+ scene, making it a brilliant place to arrange and host a lesbian and gay life drawing party. These too are held in private city centre venues, and not only are they inclusive and give you a rare opportunity to bring out your artistic side and discover new skills.
Our lively and personable life models come in all shapes and sizes and can strike unique and creative poses for both men and women. Our experienced instructors will also ensure that everyone is having a fantastic time by offering you plenty of tips and tricks throughout the class. So, for those looking for a banter-fuelled experience and a unique way to spend your afternoon, our life-drawing parties in Belfast are the one for you!
Where are Belfast Life Drawing Parties Held?
Life drawing parties in Belfast provide a unique and creative experience for creatives and those just looking for a good time! We hold these experiences in private function rooms and venues all over the city centre, with popular venues including hotels and bars around Cathedral Quarter, the Titanic Quarter and the iconic Botanic Avenue.
Alternatively, you could always opt for one of our mobile life drawing classes that will bring creative fun straight to your doorstep. With the option to host at your own home, apartment or hen party house, a mobile life drawing class in Belfast is a brilliant way to elevate your social gathering to the next level!