Life Drawing Parties in Birmingham
Activities
Nude male life model
Ideal for Hen Do's, Birthdays
Private, central venue
Fun & games for all
Ideal for Stag Do's
Naked female model
Private, central venue
Fun & cheeky activity
Life Drawing Parties in Birmingham
Our life drawing parties in Birmingham can provide you with a fun, creative and exciting experience that is perfect for arranging a hen party, stag do, or even a fun day out for you and your mates! Whatever the occasion, everyone participating will get to unleash their artistic abilities and try to draw several unique poses that our nude life models will strike for you. We also have both female and male models available to suit your preferences.
On the day of your class, all your drawing materials will be provided for each of you, not to mention a professional art tutor who will be there throughout the session to offer plenty of tips, tricks and guidance to help you get the most out of your drawings. So, what are you waiting for? Get ready to pick up your pencils and channel the Van Gogh within you for this exciting activity that none of you will ever forget!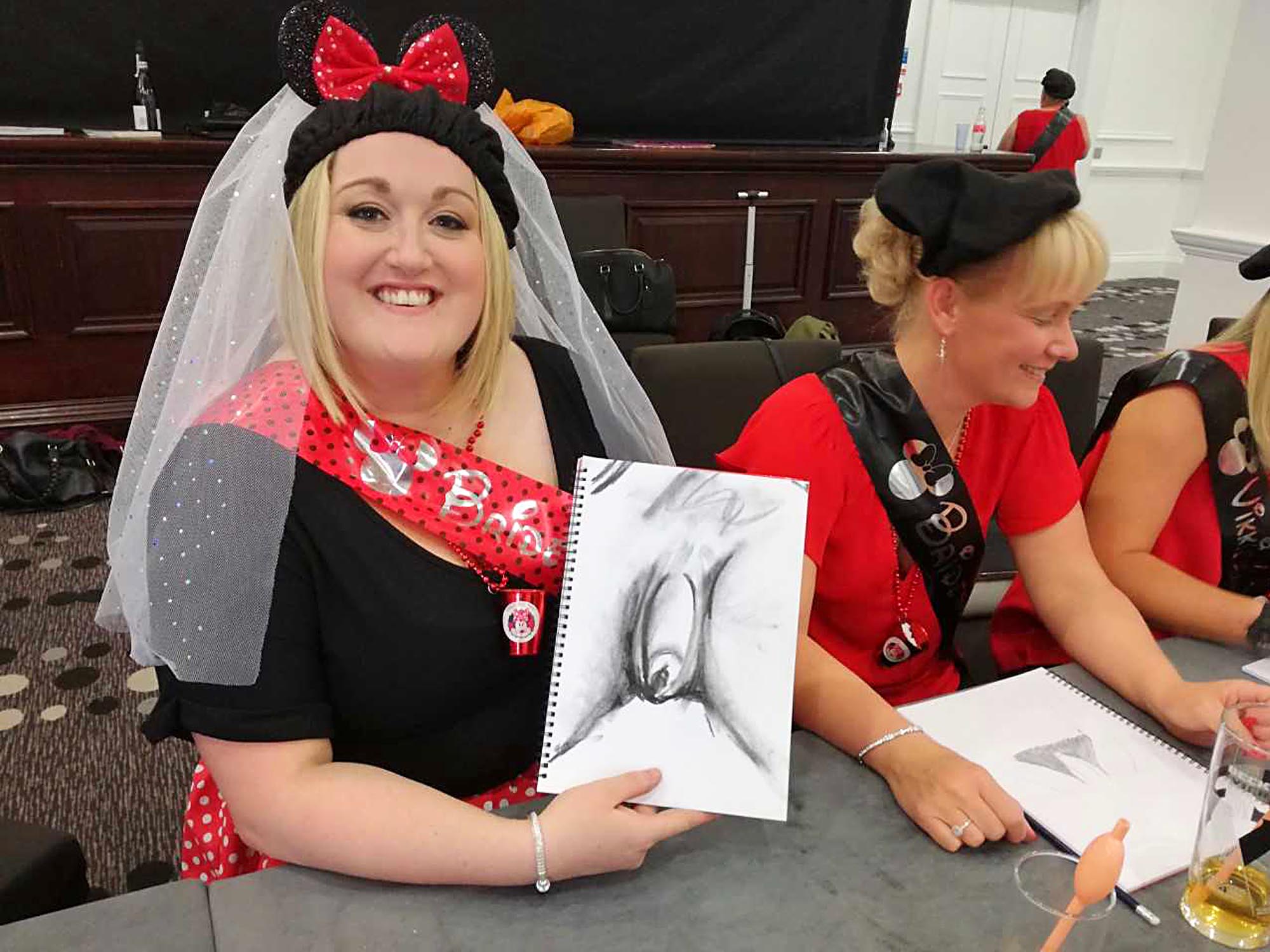 Hen Party Life Drawing in Birmingham
If there's one thing for sure, it's that Birmingham boasts a rich cultural history and one of the best nightlife scenes in the UK… but our hen party life drawing classes are probably the city's best-kept secret! For this activity, you and the girls will be hosted at a private city centre venue where you can sit back, relax, and feast your eyes on your male model before he strikes some fantastic poses for you all to sketch and draw!
Even if you have yet to experience an activity like this, you will soon realise that our life drawing classes' atmosphere is casual and relaxed, giving you ample opportunity to develop and unleash your artistic skills. Your experienced art tutor will also offer plenty of help along the way, giving you valuable tips and tricks to help you improve your drawings as you go. Then, when you're all finished, you can take your new masterpieces home with you to make this a truly unforgettable occasion.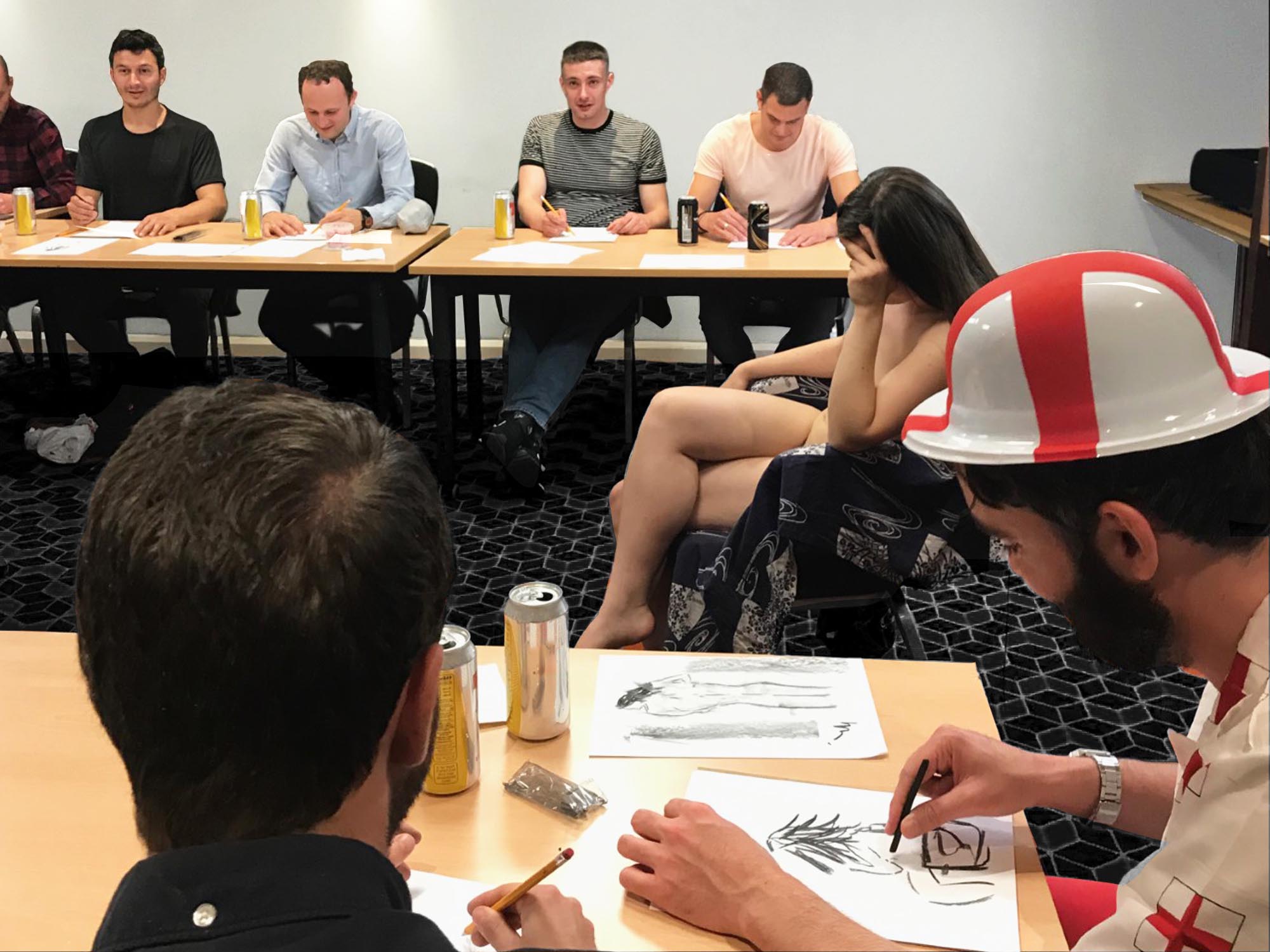 Stag Do Life Drawing in Birmingham
Opting for a life drawing stag do in Birmingham guarantees you and the lads a side-splitting experience that will bring everyone out of their comfort zones! You'll spend the afternoon sketching a lively and personable female model as she strikes several poses for you all. In short, it's the perfect way to spend time with the lads on the last weekend of freedom.
Even if you don't consider yourself to have any "artistic talent", don't panic! Throughout the class, a professional and experienced tutor will help you with plenty of valuable tips, tricks, and techniques to help you improve your drawings. With all your art supplies provided on the day, the only thing left for you and the lads to do is turn up at the venue and have a fantastic time!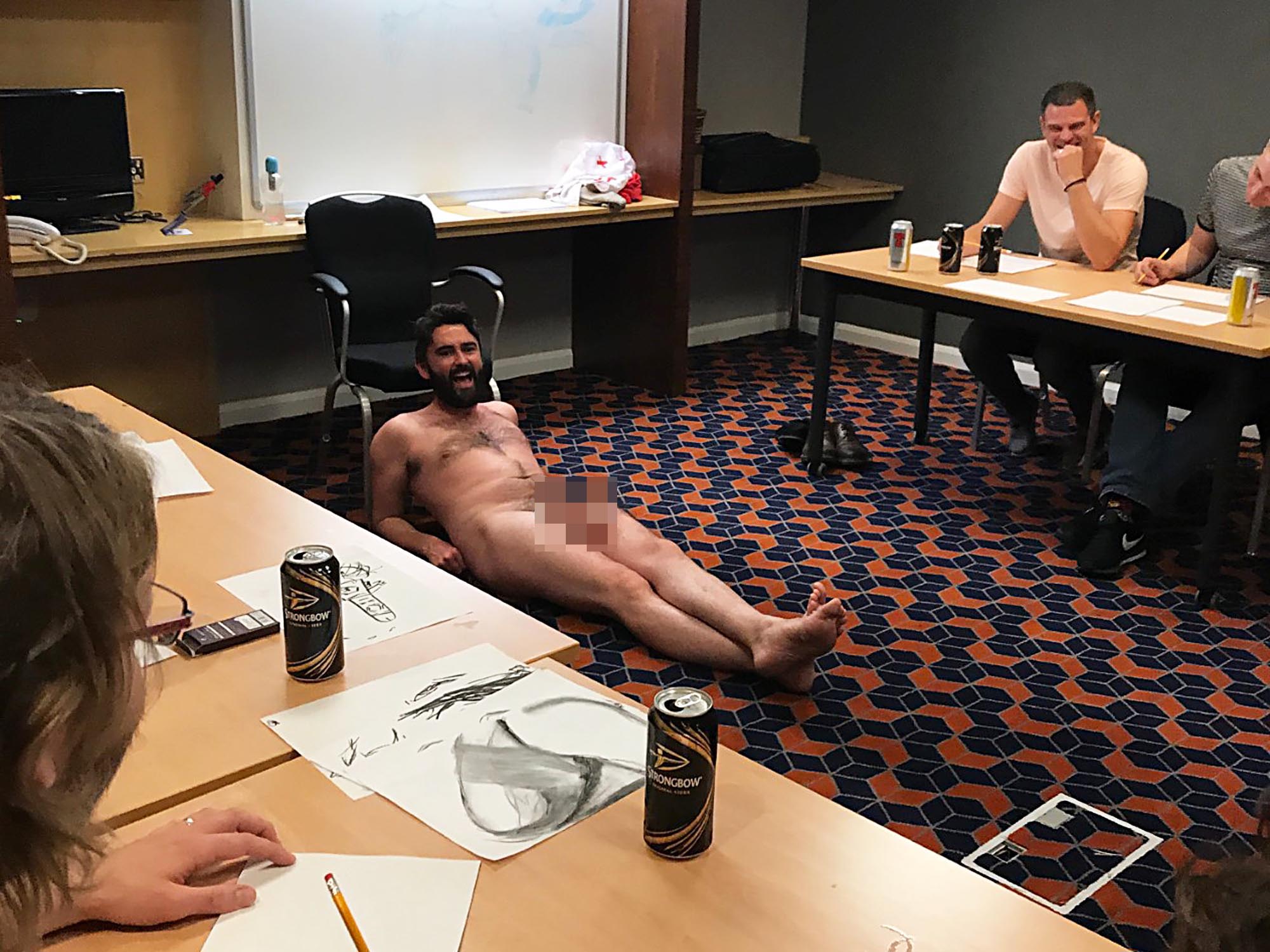 Lesbian and Gay Life Drawing Parties in Birmingham
Birmingham is home to a lively and exciting LGBTQ+ scene, so opting for a lesbian and gay life drawing party will be no issue here! Taking place at a private city-centre venue, everyone taking part has the chance to unleash their talent and explore their creative abilities with this incredible experience.
Our life models, who come in all shapes and sizes, are both eager and welcoming, putting you all at ease on the day if you feel incredibly awkward! They will strike various poses for you all to draw, and you'll also have an experienced tutor on-hand to help you with your drawings. So, if an exciting and unconventional activity is what you're looking for, then look no further than our life drawing parties - Guaranteed to be a fantastic and memorable experience for everyone!
Where are Birmingham Life Drawing Parties Held?
Our Birmingham life drawing parties will provide you and your attendees with a fun and artistic experience that both casual partygoers and experienced artists can enjoy together! For these events, we can host you in a private function room in a venue in the heart of the city, nestling you amongst some of Birmingham's most iconic landmarks like The Bullring, New Street and The Mailbox, to name but a few.
On top of all that, we also operate mobile life drawing classes that we can bring directly to your doorstep, allowing you to explore your artistic side in the comfort of your own home, hotel or hen party house, no matter where in the city you're staying! So, prepare to pick up those pencils and sketchbooks for a life drawing party in Birmingham!