Life Drawing Parties in Blackpool
Activities
Nude male life model
Ideal for Hen Do's, Birthdays
Private, central venue
Fun & games for all
Ideal for Stag Do's
Naked female model
Private, central venue
Fun & cheeky activity
Life Drawing Parties in Blackpool
Experience a one-of-a-kind and enjoyable activity by attending life drawing parties in Blackpool, ideal for anyone celebrating a stag or hen do or just looking for a fun group activity. This event is the perfect chance to discover your inner artist as you sketch and draw different poses from our elegantly nude life models, including both male and female models to suit your preferences.
With our Blackpool life drawing parties, everyone will take full advantage of the drawing materials provided on the day, as well as plenty of advice and helpful info from your art tutor, who will be on hand to give you technical tips and tricks throughout the class. So, what are you waiting for? If you're looking for fun, excitement and memories that will last a lifetime, then life drawing in Blackpool is the one for you!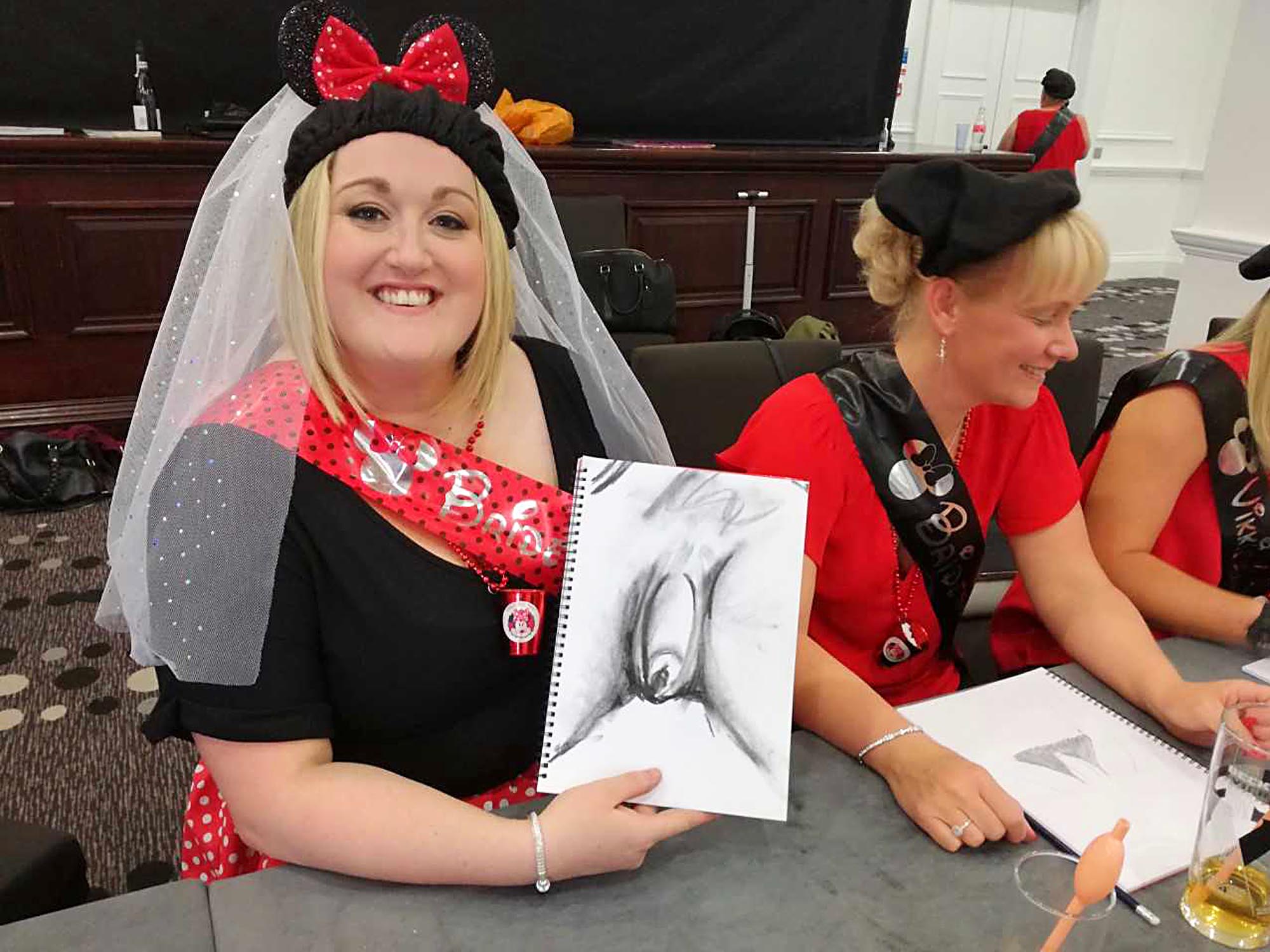 Hen Party Life Drawing in Blackpool
Blackpool has long been a legendary location for groups of girls up and down the country, especially regarding nightlife! But did you know you can also participate in hen party life drawing classes in Blackpool too? Hosted at private city centre venues, you and the girls can sketch and illustrate a fully nude male model who will strike tonnes of poses for you whilst you kick back and laugh with your mates.
What's best about our hen life drawing classes in Blackpool is that they're both casual and welcoming, so don't panic if you've never participated in an activity like this! During the class, your experienced art tutor will give you plenty of tips, tricks, and techniques to help you get the best out of your drawings. Not only that, but you'll also be able to take home your newly created masterpieces at the end of the day, making this a fantastic and truly memorable occasion for everyone taking part.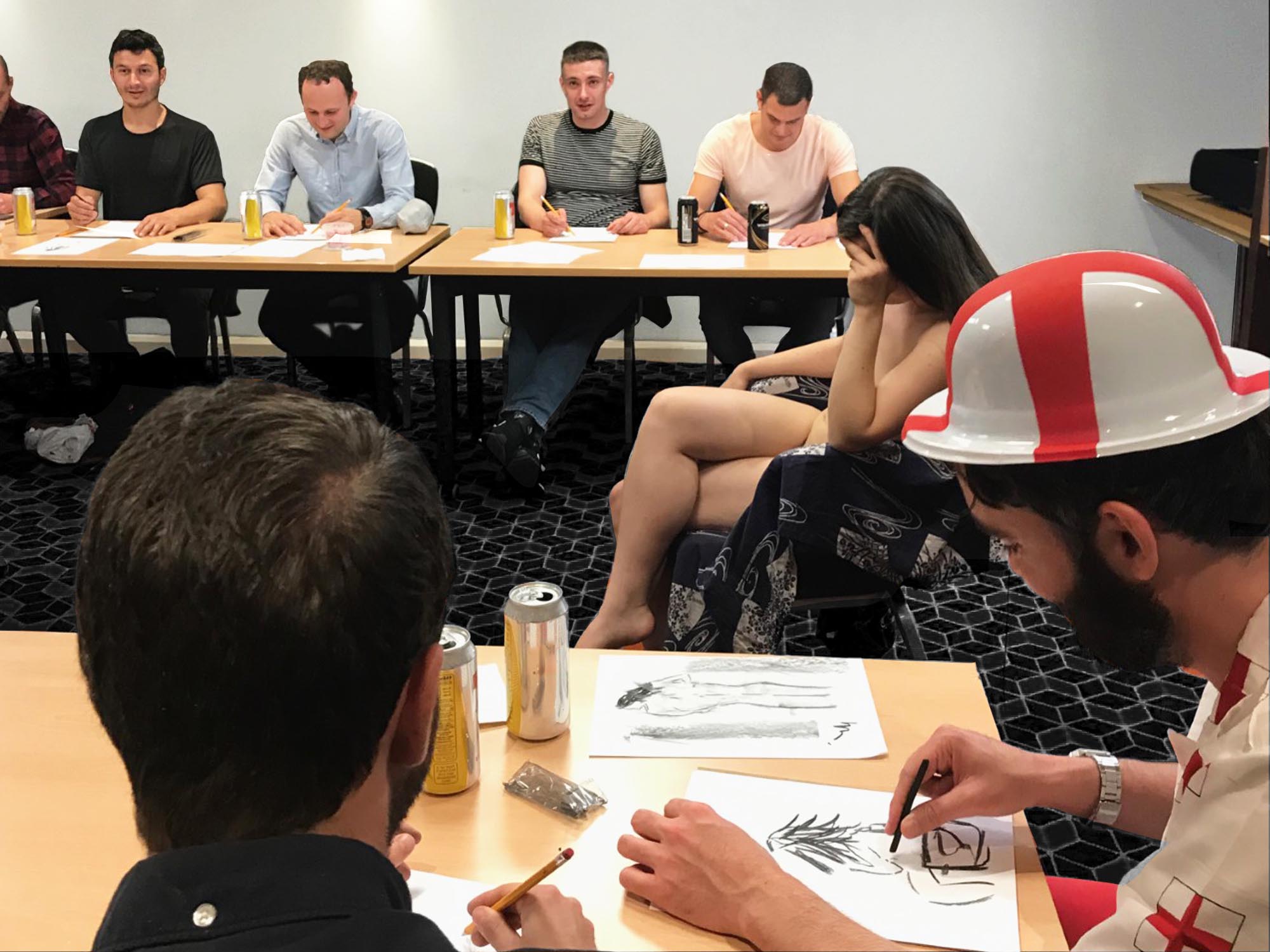 Stag Do Life Drawing in Blackpool
A life drawing stag do in Blackpool gives you and the lads the chance to make lasting memories and have a great laugh together. For this experience, you will be hosted at a private venue where a lively female model will strike plenty of unique poses for you all to draw - What could be more exciting than that?
And don't panic if you don't have any creative experience! Your professional art tutor will be present throughout the class to make sure that everyone is having a great time, as well as offering up plenty of useful tips and tricks to give you the chance to develop your artistic abilities. With all of your equipment and drawing materials provided for each of you on the day as well, the only thing for you and the lads to do is to show up and have a great time!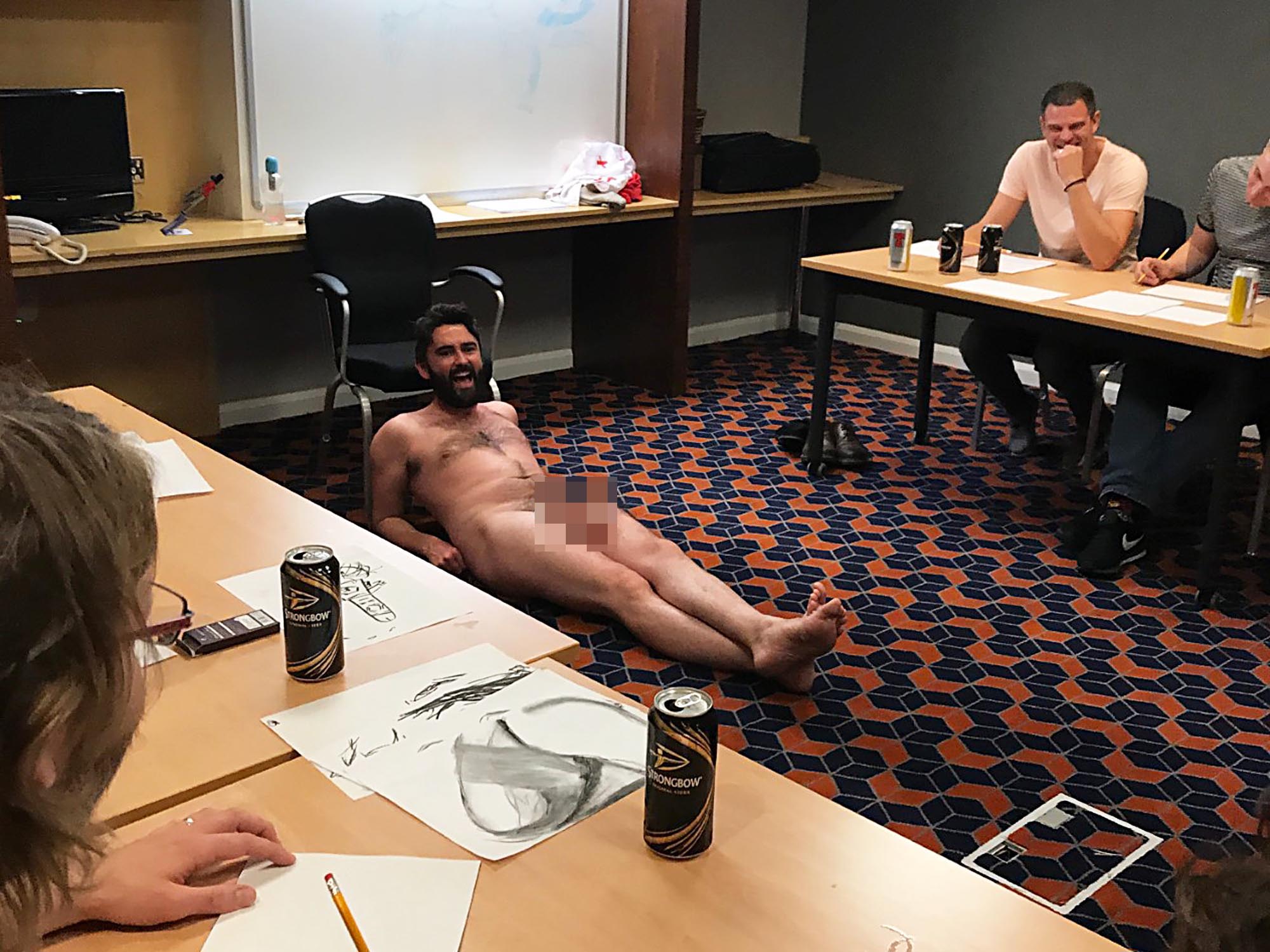 Lesbian and Gay Life Drawing Parties in Blackpool
Blackpool has long been a safe space for the LGBTQ+ community, so if you want to host a lesbian and gay life drawing party, Blackpool ticks all the boxes. Hosted at a private function room in a venue around the city centre, these classes are both inclusive and welcoming, giving you all the chance to unleash the artist within you!
We also have plenty of eager and lively life models of all shapes and sizes ready to strike some fantastic poses for both men and women, as well as art tutors that will be there to ensure that the atmosphere remains fun and casual for everyone taking part. So, no matter your experience or skill level, our life drawing parties are designed for everyone to laugh and enjoy themselves, all while exploring their artistic skills and making lasting memories.
Where are Blackpool Life Drawing Parties Held?
Experience a distinct and imaginative adventure for art enthusiasts and partygoers by attending life drawing parties in Blackpool. Held in private function rooms across the city's dynamic centre, these events often occur around iconic landmarks and locations such as the Blackpool Tower, Pleasure Beach, and the Winter Gardens.
On top of all that, we also operate a versatile and equally engaging mobile life drawing class for those looking to host your style in the comfort of your own home, hotel, or accommodation. So, what are you waiting for? Make lasting memories with those closest to you and indulge in side-splitting laughter with a Blackpool life drawing party!