Life Drawing Parties in Bournemouth
Life Drawing Parties in Bournemouth
Take your art skills to the next level with a life drawing party in Bournemouth - don't forget to bring your paper and pencils! Whether celebrating an unforgettable stag or hen do or simply looking for creative entertainment for all ages, our male and female nude models will help channel those inner artistic vibes. So, dip into that blank canvas of yours... it's time to unleash notable works of art like never before!
Want to get imaginative? We've got just the thing - a figure drawing experience that'll have your creative juices flowing! Join us for an all-around adventure, where professional tutors provide tips and materials so you can explore unique techniques. Let's make some memories here!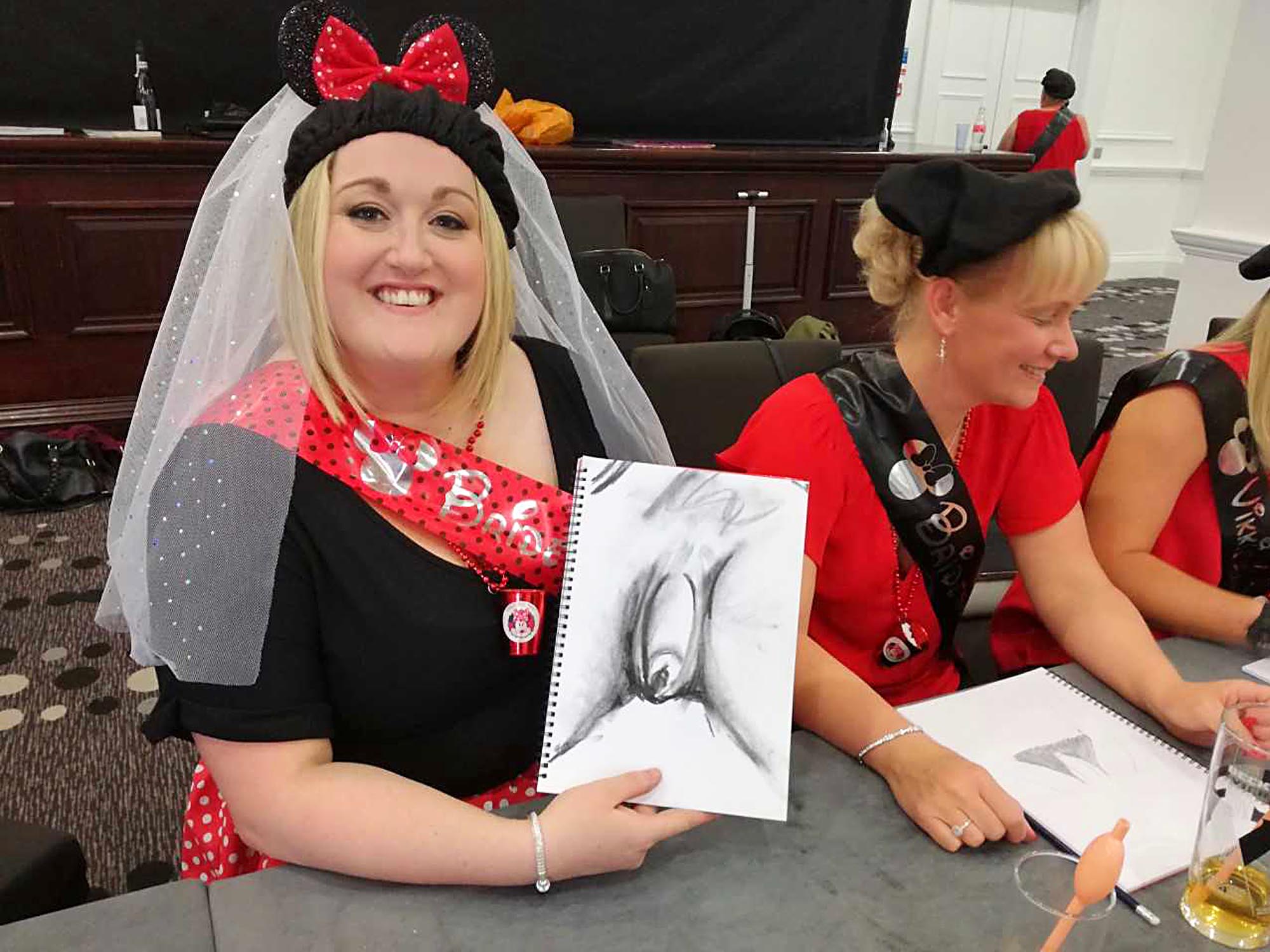 Hen Party Life Drawing in Bournemouth
Ready to have some fun with the girls? Head over to Bournemouth and check out its most unique activity - life drawing classes for hen parties! Gather in a cosy city centre venue, and let your creativity run wild as you sketch away while enjoying each other's company. Trust us when we say it's going be an unforgettable night of laughter... plus there will be a male model striking poses, so grab those pencils, ladies!
Take advantage of this unique hen do experience! Get creative with guidance from the expert art tutor, play games for some friendly competition, and then take home a masterpiece to remember those special memories. With an atmosphere of relaxation and fun, it's sure to be one truly unforgettable Bournemouth party.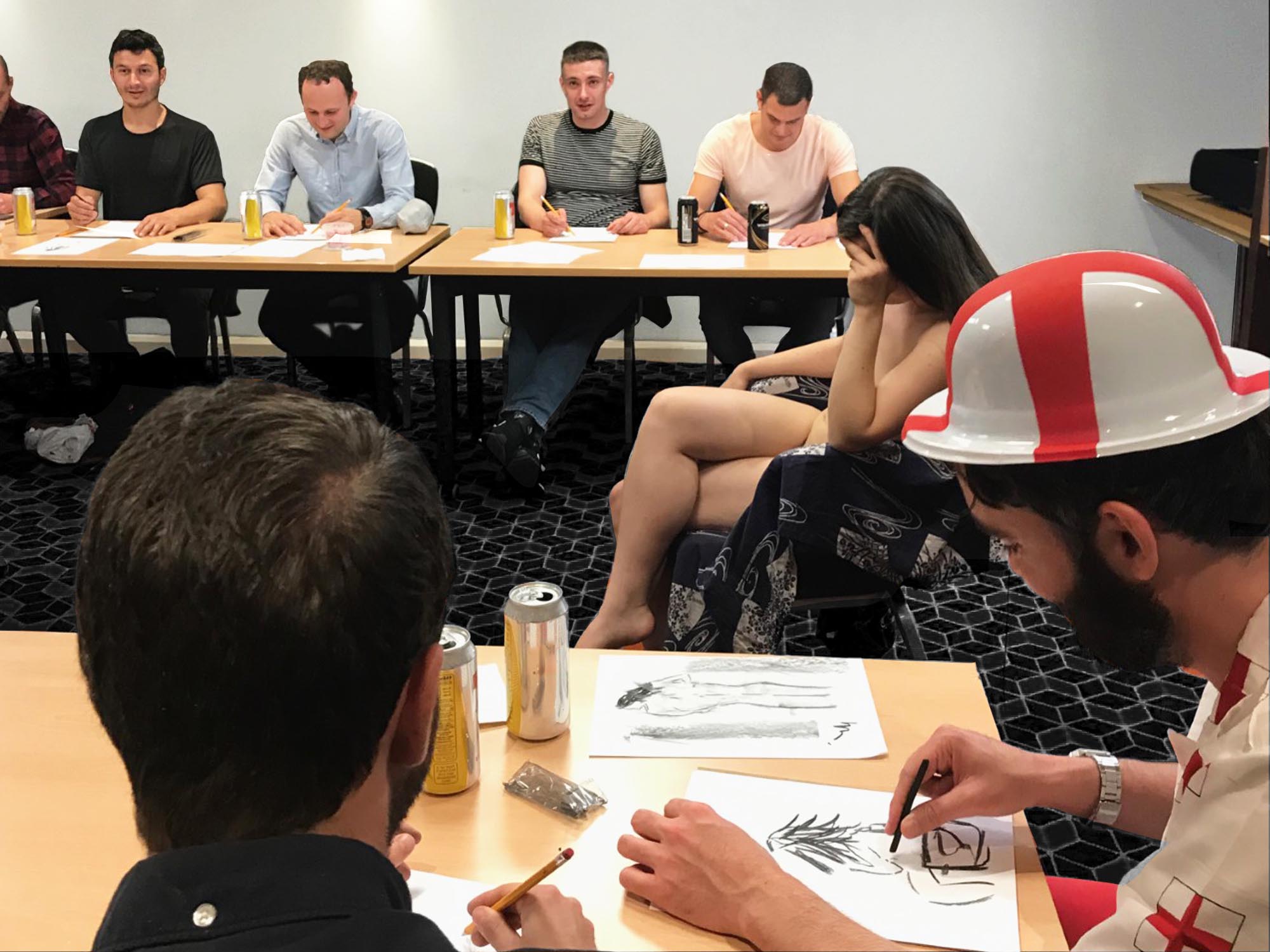 Stag Do Life Drawing in Bournemouth
Looking for a unique way to celebrate with your friends? How about life drawing in Bournemouth? Get creative as you and the guys enjoy sketching a fantastic model, rocking some hilarious poses with guaranteed laughs. An unforgettable experience awaits – book yours now!
Unleash your inner Monet! A professional tutor will be ready with helpful advice so you can create a masterpiece. All the supplies, from art materials to an insta-worthy spot to draw, are taken care of – just come and let those creative juices flow.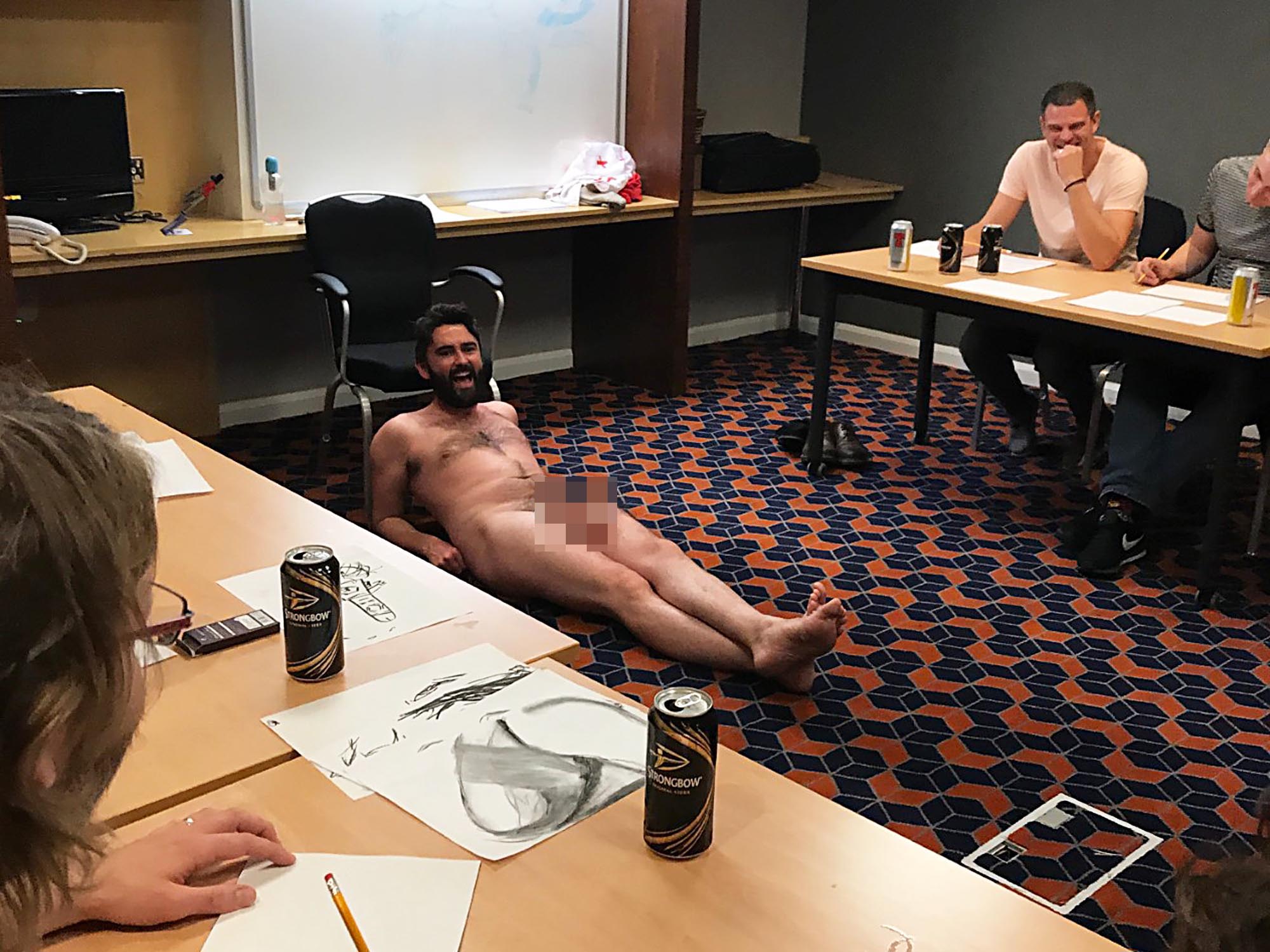 Lesbian and Gay Life Drawing Parties in Bournemouth
Embrace diversity and let your creativity flow at a Lesbian and Gay Life Drawing Party in Bournemouth! With the bustling city as its backdrop, you can show off your artistic abilities while participating in an exclusive event celebrating all things LGBTQ+. Draw inspiration from one another for an evening of energy.
Are you looking for something new and different? Check out a life drawing party! With models of all shapes, sizes, and genders getting ready to pose, plus experienced instructors creating an inviting atmosphere – it's the perfect way to have fun while flexing your artistic skills. Make unforgettable memories at one of these parties tonight!
Where are Bournemouth Life Drawing Parties Held?
Get ready for a unique art-filled experience that Bournemouth has to offer! Immerse yourself in creativity at one of the vibrant and bustling private function rooms throughout town - from luxurious hotels and cheesy bars around The Triangle, Lower Gardens, or even right by the famous Pier! Join life drawing parties for an unforgettable evening full of fun activities.
Bring creative revelry right to your doorstep! Whether in an apartment, hen house, home, or countryside cottage - you can take mobile life drawing classes like never before. Add colour and unique entertainment to your next event with a hassle-free Bournemouth Life Drawing Party!