Life Drawing Parties in Brighton
Life Drawing Parties in Brighton
In Brighton, you can make a special occasion even more memorable with an amazing life drawing event! Unleash your inner artist while sketching tastefully nude male and female models. It's the perfect way to celebrate a hen or stag do or have fun with friends - join us and get creative!
Start your day right with an exciting adventure into the art of figure drawing! With all you need to get started and a pro tutor by your side, unleash your inner artist as you explore various techniques. It will be a fun time - so come along with pencil in hand, and let's create unforgettable memories together!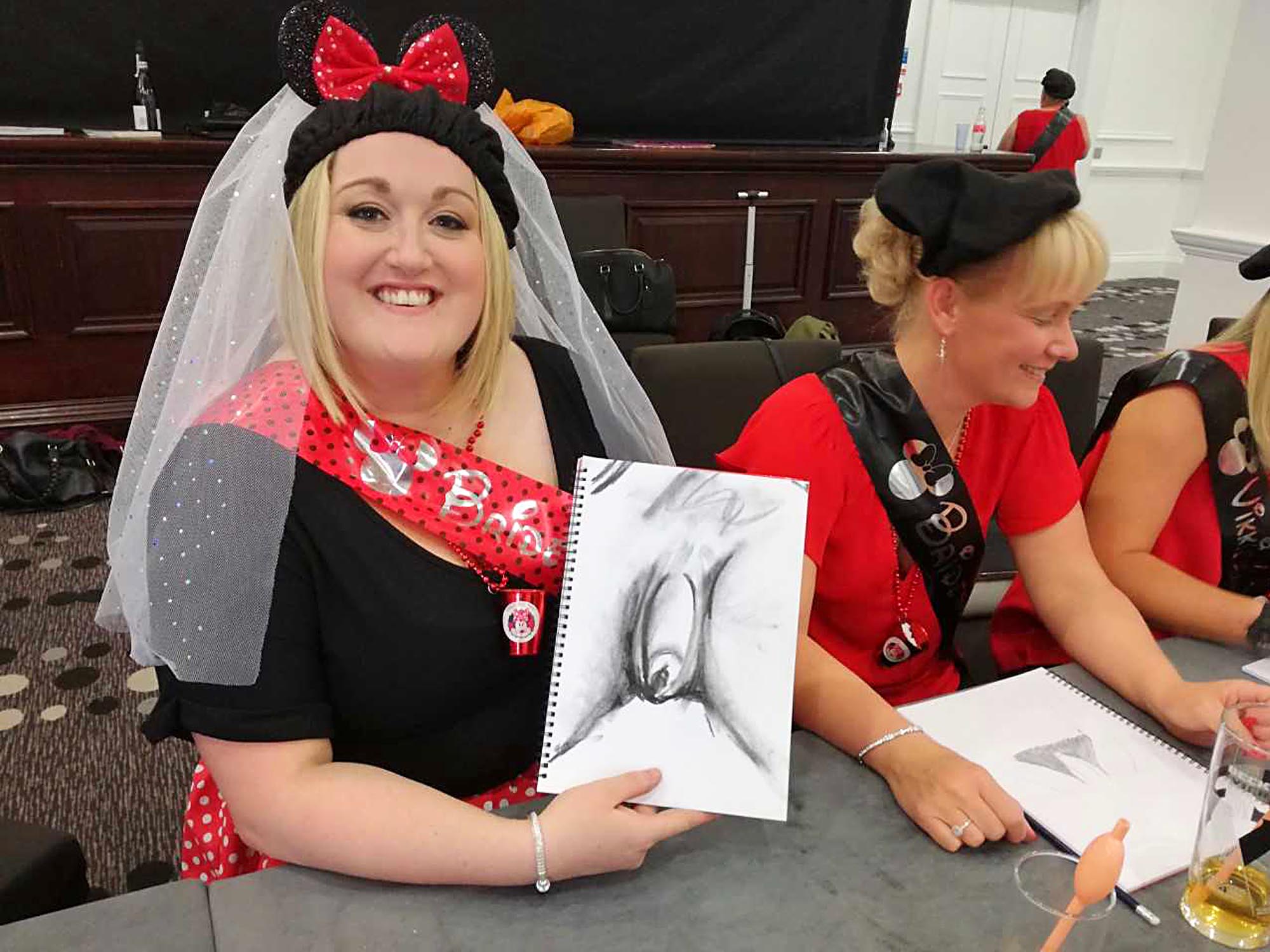 Hen Party Life Drawing in Brighton
Spend an evening with your squad living life to the fullest in Brighton! See how creative you and your friends can get drawing a male model while enjoying some good laughs - that's what hen party life drawing classes are all about. A fantastic night of fun awaits you at one of the city centre venues, so why not take advantage?
Fancy yourself a modern-day Picasso? Unleash your inner artist at this unique hen party experience! A talented art tutor is on hand to provide support, help you hone your skills and guide the flow of fun. Challenge yourselves with enjoyable games that will bring out everyone's best artistic side and some friendly competition — it's all part of what makes for an unforgettable Brighton hen do. Go home proud after showing off each other's creations - they'll be great reminders of one memorable night!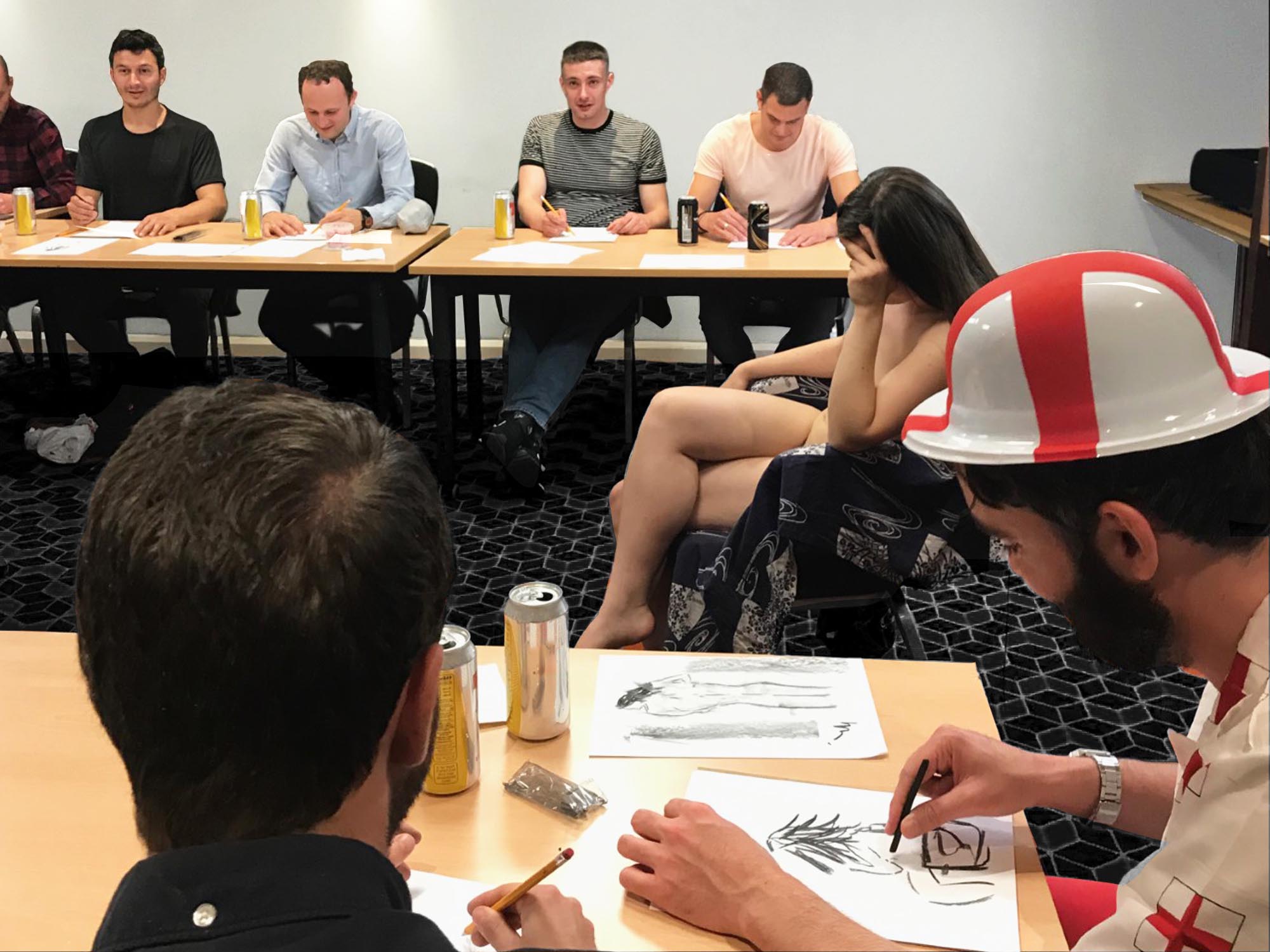 Stag Do Life Drawing in Brighton
Prepare for the best stag do ever with a unique life drawing session in Brighton! You and your friends will enjoy creating masterpieces of an incredible model as she takes on dynamic poses - it's guaranteed to bring you all closer together while providing plenty of laughter.
Unleash your inner Van Gogh and create a masterpiece with the help of an expert tutor! All drawing materials, plus a private venue, are provided – so you need to show up and let all that creativity within come out. Who knows, maybe this could be the start of something special.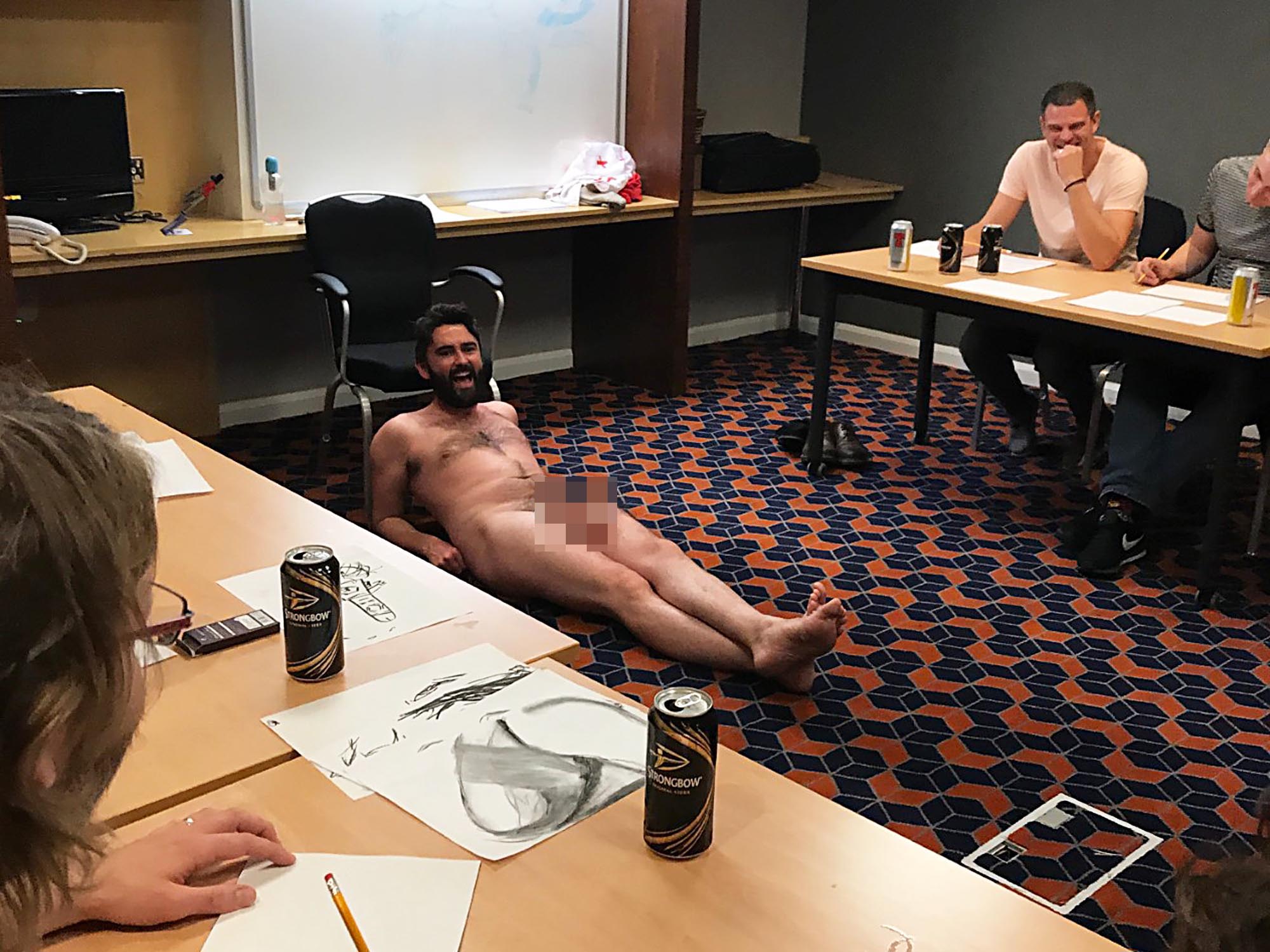 Lesbian and Gay Life Drawing Parties in Brighton
Let your inner artist shine with our inclusive life drawing parties that are a safe space for the LGBTQ+ community in Brighton! Meet friendly faces, express yourself with art and even let loose - all while celebrating the incredible diversity of our city. Get creative at a Lesbian & Gay Life Drawing Party – you never know what inspiring ideas will be born from it!
If you're looking for an out-of-the-box experience to make your evening special, try a life drawing party! You'll have tons of fun learning how to sketch models of all shapes and sizes. Plus, with experienced instructors on hand, it doesn't matter if you're starting – everyone is welcome, no matter their skill level! Don't miss this fantastic opportunity - express yourself artistically in an enjoyable atmosphere with endless possibilities.
Where are Brighton Life Drawing Parties Held?
Nothing beats Brighton's life drawing parties for an exciting night out and a touch of creative flair! Channel your inner Michelangelo at popular venues throughout the city centre, with locals flocking to The Lanes, Kempton, and Brighton Pier for their fix. So why not grab some friends, hit those sketch pads, and make it a memorable party?
Ready to make your next soiree a real work of art? If you're in Brighton, why not bring the party to your doorstep with a remarkable mobile life drawing session? We can turn any apartment or cottage into a creative revelry—all while sketching and sipping. Add some colour (literally!) to your gathering today!