Life Drawing Parties in Bristol
Activities
Nude male life model
Ideal for Hen Do's, Birthdays
Private, central venue
Fun & games for all
Ideal for Stag Do's
Naked female model
Private, central venue
Fun & cheeky activity
Life Drawing Parties in Bristol
Unlock your inner Michelangelo with a life drawing bash in Bristol! Perfect for hen and stag dos or just some creative fun among friends - you'll have the opportunity to capture tasteful nude poses of male and female models. So, grab that sketchpad because it's time for an artful adventure like no other!
Are you ready to dive into the delightful world of drawing? Buckle up and explore your creative side with a guided tour from our professional art tutor! All materials are provided, so grab some pencils and join us on this unique journey that's sure to make lasting memories.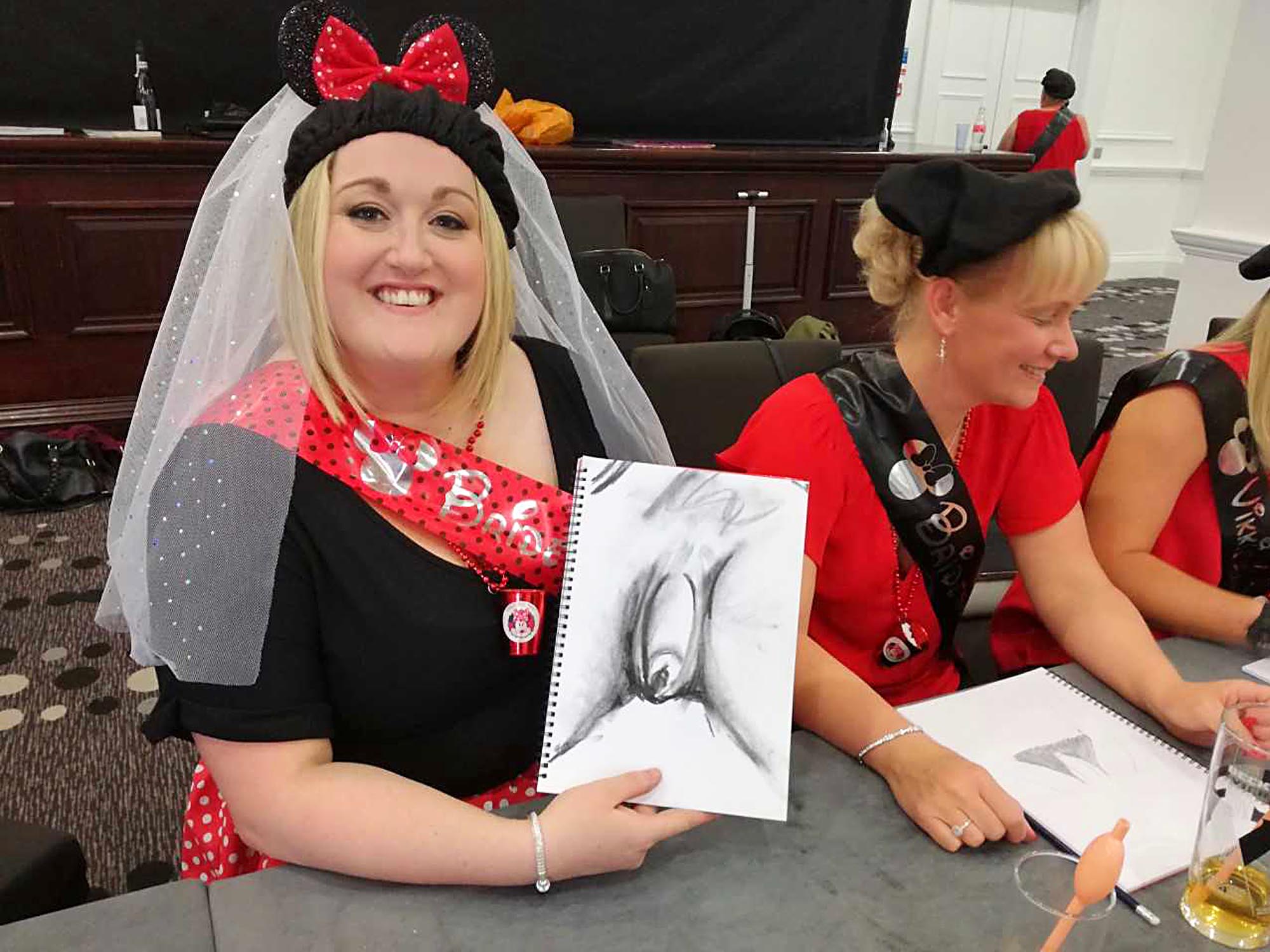 Hen Party Life Drawing in Bristol
If you're looking for the ultimate girls' night out, why not try life drawing classes in Bristol? Release your inner artist and let loose with a few giggles as you cast your eyes over an expertly posed male model. Celebrate at one of this city's secret spots among friends – it can't be beaten!
Let your imagination flow at this one-of-a-kind Bristol hen party experience! With an art tutor to provide guidance, explore and test out all those artistic talents through fun games and friendly competition. You'll be able to take home memories of the special occasion too - a piece of artwork you create will surely make it unforgettable!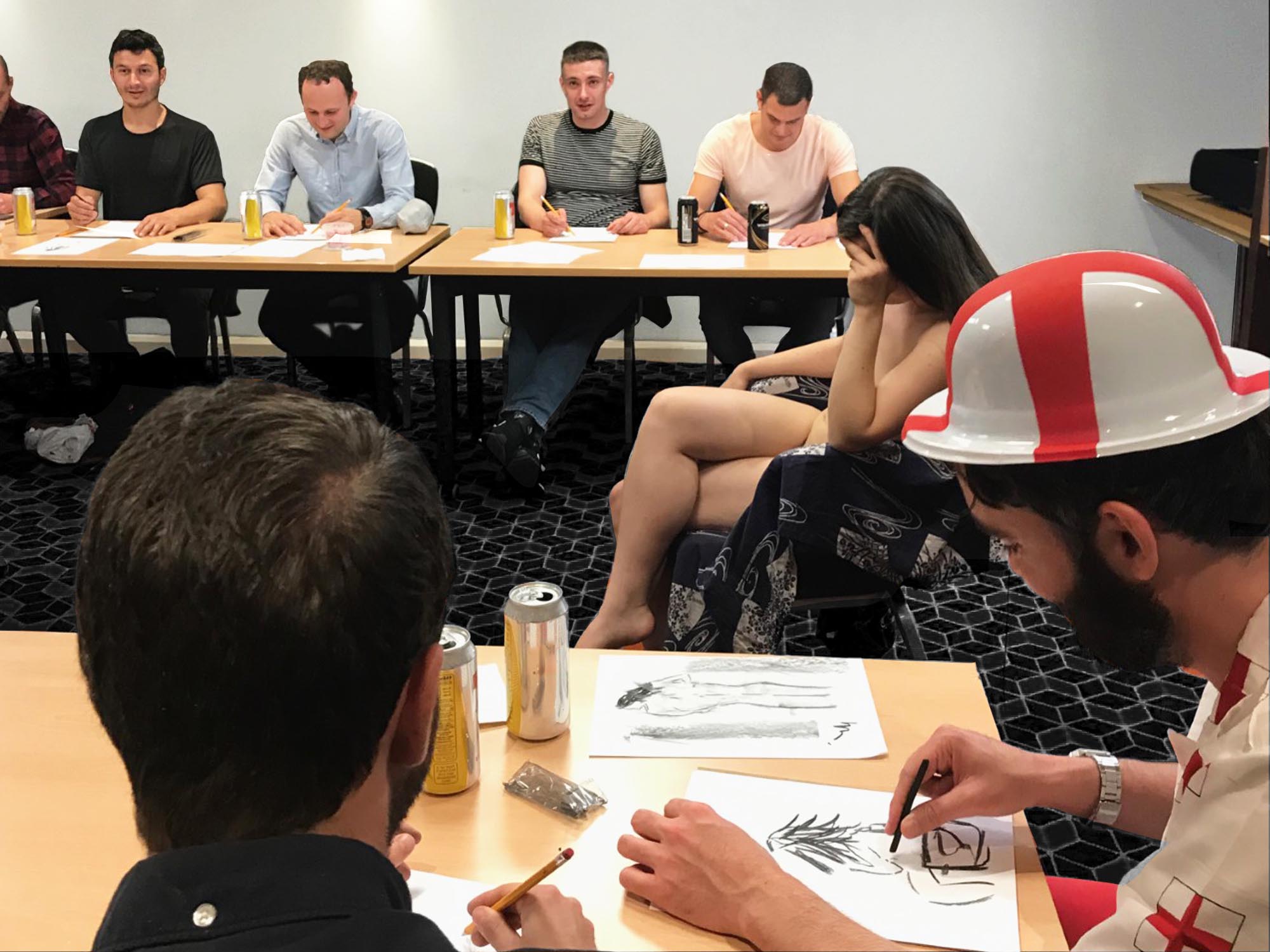 Stag Do Life Drawing in Bristol
Looking for a stag do activity that everyone will love? Get the lads together and try life drawing in Bristol – it will be an unforgettable time! Picture yourselves sketching away as you take turns trying to capture talented female models striking all kinds of poses – undoubtedly one of the funniest ways out there to bond.
Create a masterpiece without stress or effort! You don't need to be an artistic genius. A pro tutor will provide helpful tips, supplies, and space – all you must do is show up ready for some creative expression!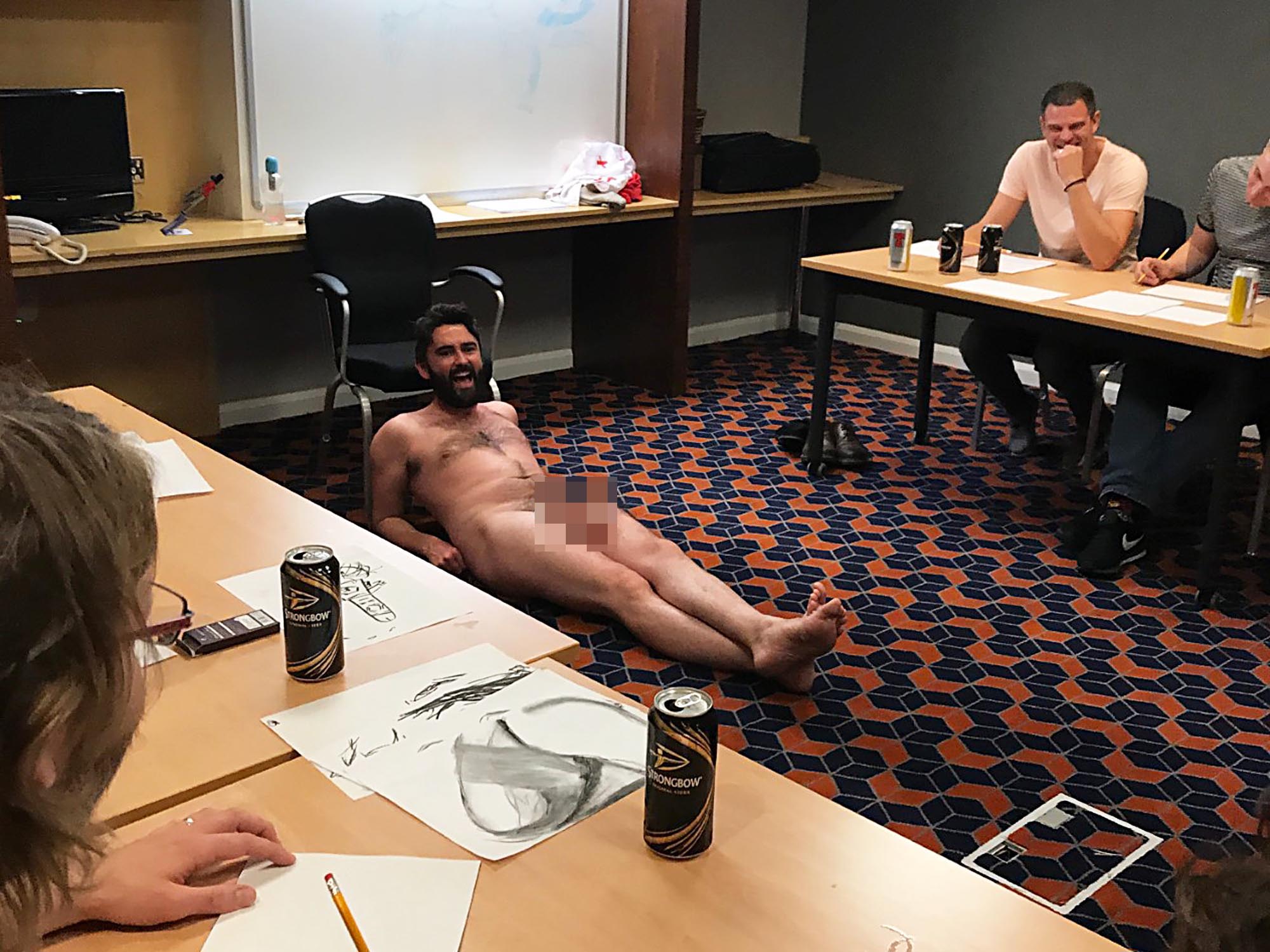 Lesbian and Gay Life Drawing Parties in Bristol
Step into Bristol for a chance to express yourself and celebrate diversity! Attend the city's one-of-a-kind Lesbian and Gay Life Drawing Party, where you can let your artistic side shine as you discover new ways of expressing creativity. This exclusive event is to be noticed - it promises an evening full of discovery and culture in the heart of bustling Bristol.
Put down your paintbrushes and come out for an evening of real-life masterpieces! You don't have to be a professional artist – models of all shapes, sizes, and levels are welcome. With instructors on deck guiding, you every step of the way in a relaxed atmosphere, it's time to test those creative skills at one of these life drawing parties. A fun-filled night plus lasting memories await - so why not give it a shot?
Where are Bristol Life Drawing Parties Held?
Join the art party on Bristol's streets for an epic experience! Life drawing parties in the city centre offer a unique experience, with popular venues such as hotels, bars and more along King Street, The Waterfront or Central City. Immerse yourself amongst fellow art enthusiasts for an evening of fun that won't soon be forgotten.
Ready to add a unique twist to your next shindig? Look no further than Bristol's mobile life drawing class! An experienced tutor will bring the creative fun right to you, be it in an apartment, house, or country cottage. Who knows- maybe da Vinci is lurking within one of your guests and needs someone (or something!) inspirational for them to unleash their inner artist...