Life Drawing Parties in Cambridge
Activities
Nude male life model
Ideal for Hen Do's, Birthdays
Private, central venue
Fun & games for all
Ideal for Stag Do's
Naked female model
Private, central venue
Fun & cheeky activity
Life Drawing Parties in Cambridge
Looking for a fun and creative way to celebrate? Look no further - life drawing parties in Cambridge are your perfect solution! Grab some friends, embrace your inner artist, and have an unforgettable time sketching tastefully nude male or female models. It's the perfect activity for any hen or stag do or just as a special night out with pals.
Ready to make memories and explore new artistic avenues? Join us on this exciting journey as we delve into the fascinating world of figure drawing. Our professional art tutor will provide the guidance you need while all materials are supplied, so don your best casual-chic attire–it's time for a night filled with creativity!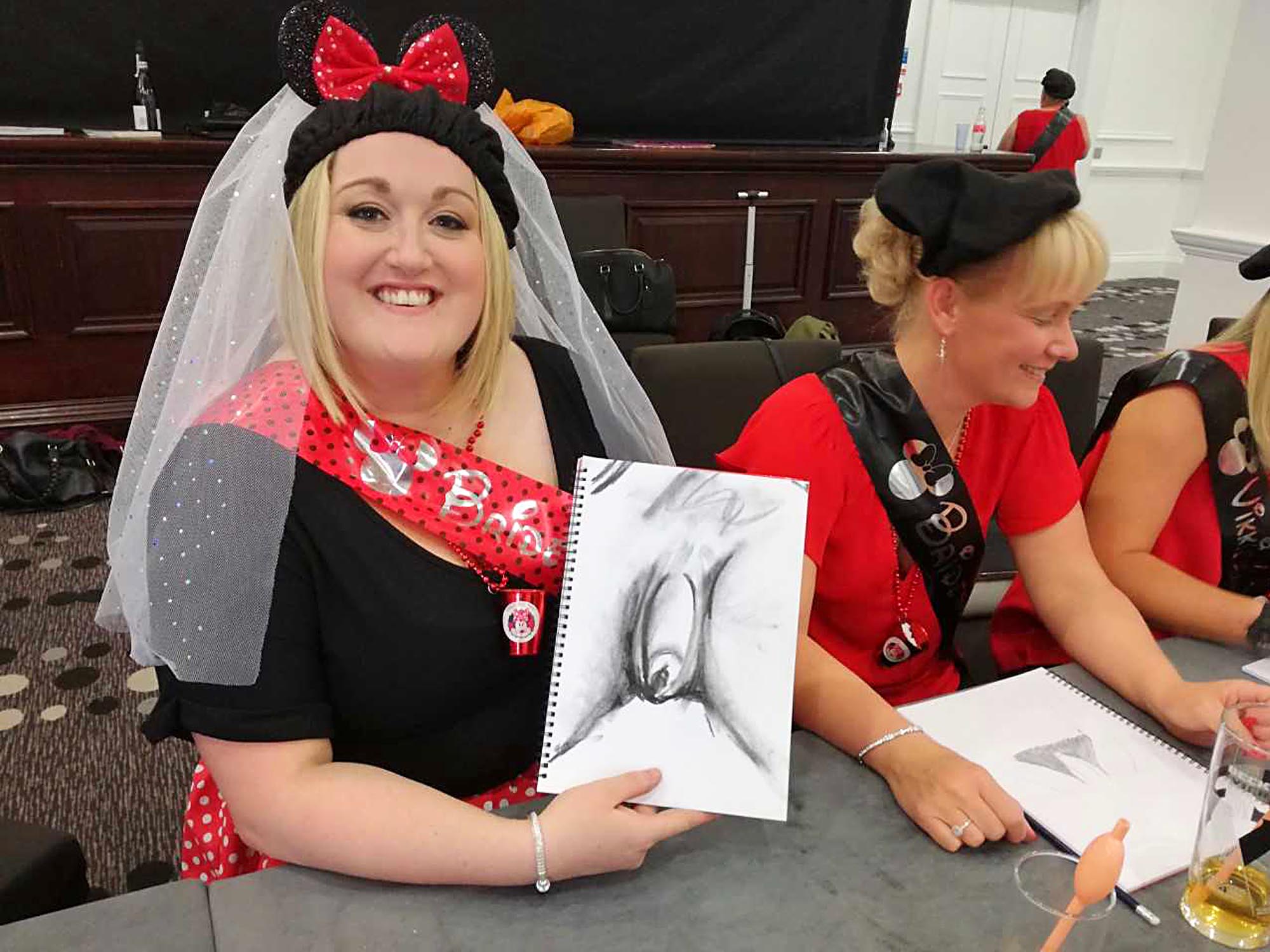 Hen Party Life Drawing in Cambridge
Want to make your Cambridge hen night a memorable one? Forget the pub crawls and boring pedestrian activities; why not take it up a notch with provocative life drawing classes in the city centre? Get ready for some good laughs while sketching an entertaining male model!
Our experienced art tutor will guide you through fun activities, games, and friendly competitions for an unforgettable experience. When it's time to wrap up the session (as hard as that might be!), take home your unique creations - these pieces of artwork will remind you of all the beautiful memories from this special event.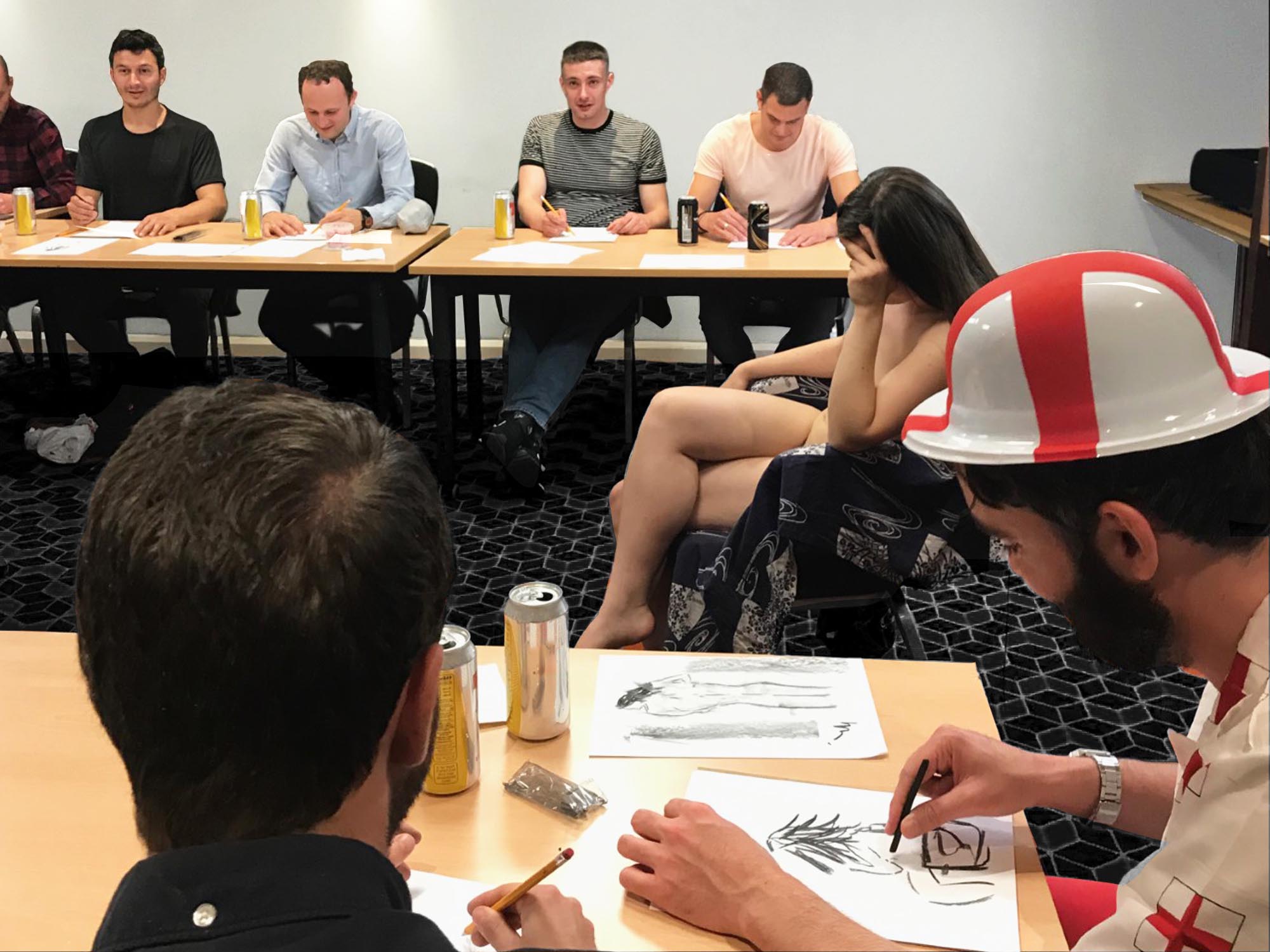 Stag Do Life Drawing in Cambridge
Planning a stag do in Cambridge and want a laugh with the gang? Step it up to the next level of fun by doing life drawing. Prepare for an afternoon full of smiles as you sketch out some gorgeous poses, ensuring your time together is unforgettable.
Let loose with your creative side for a unique experience that'll have you feeling like the next Picasso. A professional tutor will guide and support you every step of the way, providing all materials necessary to help transform those ideas in your head into an incredible masterpiece! The perfect evening is waiting, just come along and let it out –– no restrictions on creativity here.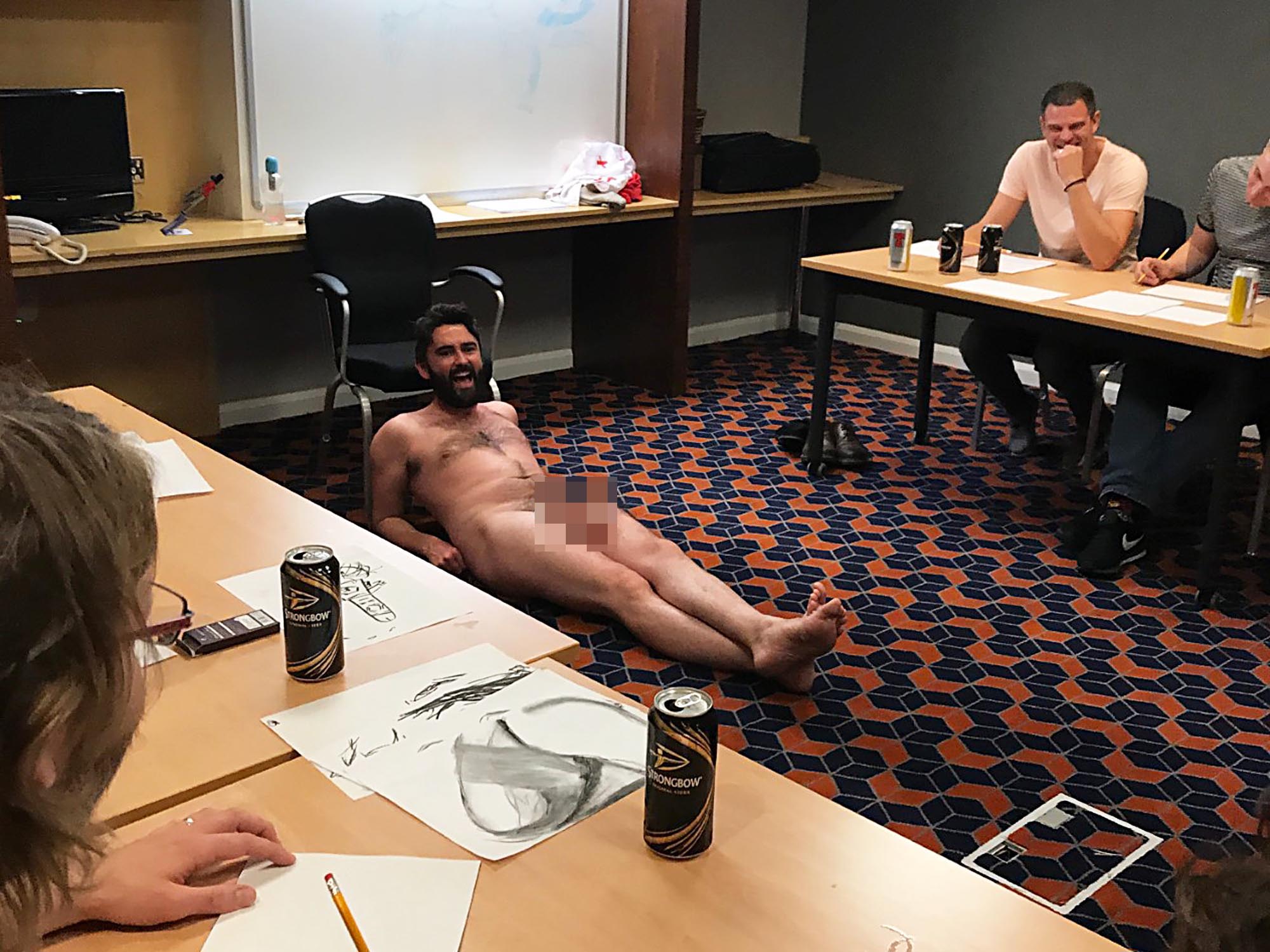 Lesbian and Gay Life Drawing Parties in Cambridge
Kick off your night in Cambridge with a fun and unique celebration of diversity - attend one of the city's famous Lesbian and Gay Life Drawing Parties! An excellent way for you to explore in a private venue within the bustling streets. Prepare for an evening full of creativity, self-expression, and new experiences!
Drawing live models is a great way to have some fun! Whether you're a beginner or an experienced illustrator, come along to these lively life drawing parties – it's guaranteed to be both enjoyable and memorable. Plus, with the instructor's presence ensuring everything goes smoothly, you can rest assured that whatever skill level you bring will fit right in.
Where are Cambridge Life Drawing Parties Held?
Life drawing parties in Cambridge give art enthusiasts and partygoers a unique and creative experience. These events are often held in private function rooms throughout the vibrant city centre, with popular venues including hotels and bars around Sidney Street, King Street, and Market Passage.
Bring some added pizzazz to your next get-together - creative revelry delivered right to your door! Cambridge mobile life drawing classes can make any occasion you'll never forget. So, why not turn up the fun with a vivid and colourful art experience? All it takes is booking us for an unforgettable affair in the comfort of your home or countryside cottage.