Life Drawing Parties in Chester
Life Drawing Parties in Chester
If you want to add creativity and excitement to your celebrations in Chester, life drawing parties could be just the thing for you. With the city's vibrant atmosphere as your backdrop, you'll have the chance to join in on a fun and unique drawing party that features a nude male or female model. Get ready for a joyful experience like no other!
Unleash your inner artist and let your creativity flow freely as you sketch and laugh with your closest companions. Our life drawing parties in Chester provide the ideal setting for a hen party, stag do, or any group looking to add a touch of artistic fun to their stay in this marvellous city. Please don't hold back; come and join us for a memorable experience!
Planning a memorable event can be daunting, but we've got you covered. With our exclusive city centre venue, you can relax and enjoy a private and hassle-free experience with your group. Grab your pencils and let your artistic abilities shine as you embark on an unforgettable journey at our life drawing in Chester. This is the perfect way to add a touch of excitement and creativity to your special occasion.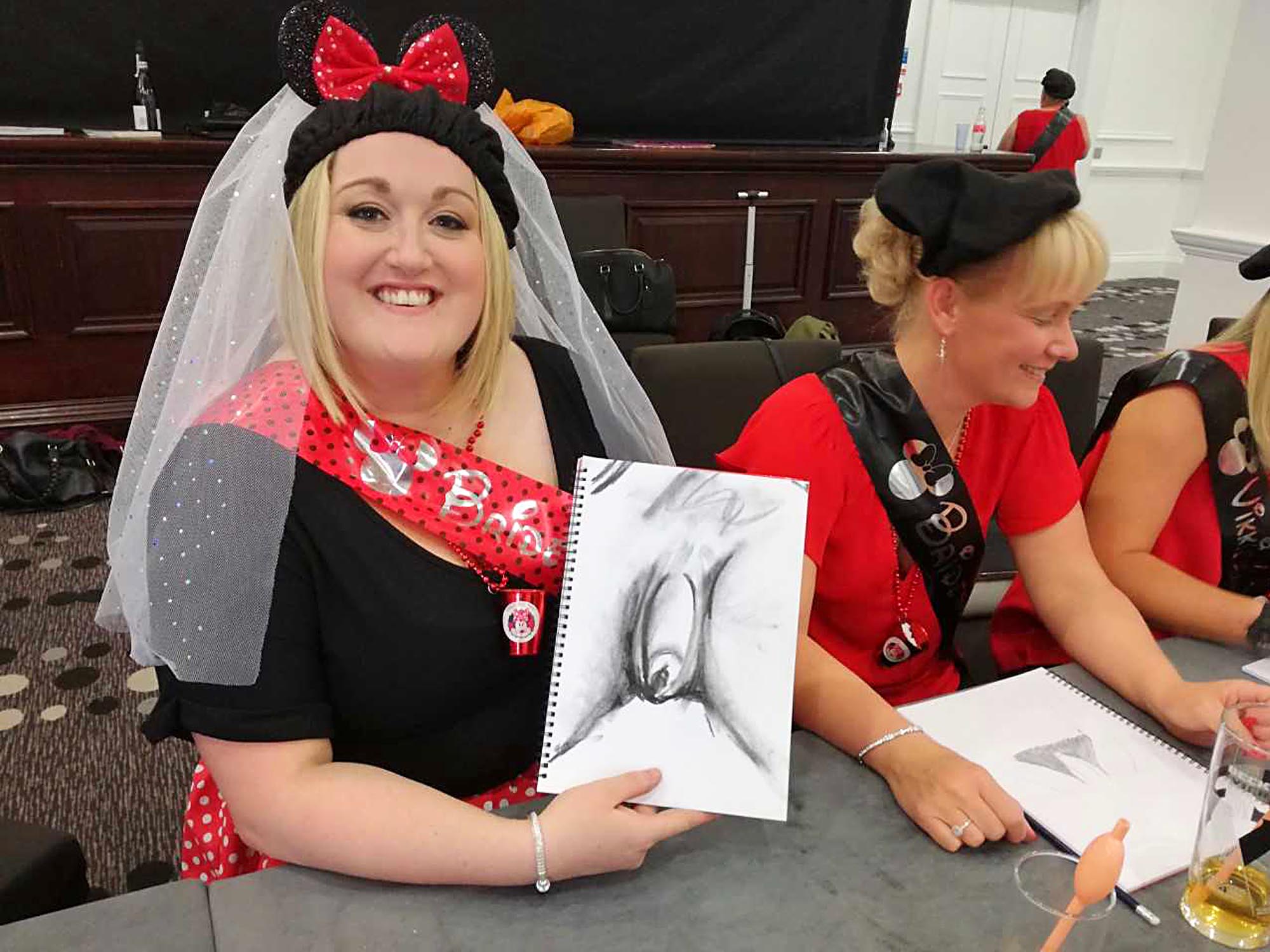 Hen Party Life Drawing in Chester
Looking for a fun and creative way to celebrate your hen party in Chester? Look no further than a life drawing party! This exciting activity lets you and your girlfriends let your imaginations run wild. We offer two options: either host the event at a venue we've arranged for you or have us bring the party to you. Whichever you choose, it's sure to be an unforgettable experience!
We sort everything on the day of your event with all the necessary sketching materials and supplies provided. Our talented tutor will offer tips and fun games to inspire your creativity. Plus, when the party ends, you'll take home your unique masterpieces as a special memento. Make your occasion in Chester extra memorable with a life drawing party – it's a fantastic opportunity to create lasting memories with your group!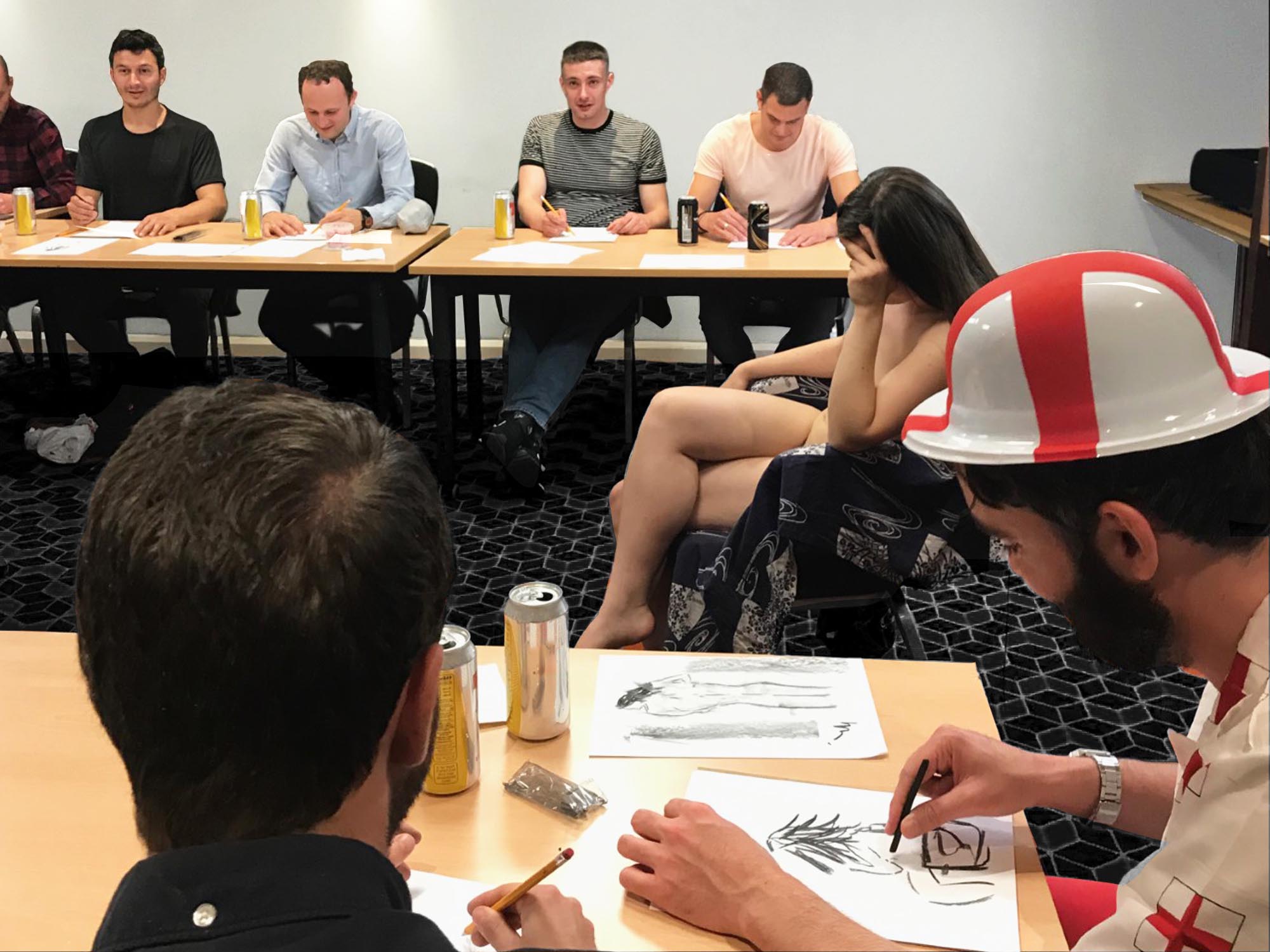 Stag Do Life Drawing in Chester
Prepare for an unforgettable stag do experience in Chester as you and your buddies take on a life drawing party! With a nude female model posing in front of you, you'll be put to the test to showcase your artistic skills (and possibly your ability to keep a straight face!) Get ready for an exciting and laughter-filled occasion that you will remember sometime soon.
We want to ensure you and your group enjoy the experience thoroughly, so all the necessary drawing materials will be provided on the day. You don't need to worry about logistics; sit back and prepare for a fun time! And if you need more time with your sketching skills, no problem! Our event features entertaining games to keep everyone engaged and having a blast. Get ready for a fantastic stag do life drawing experience in Chester!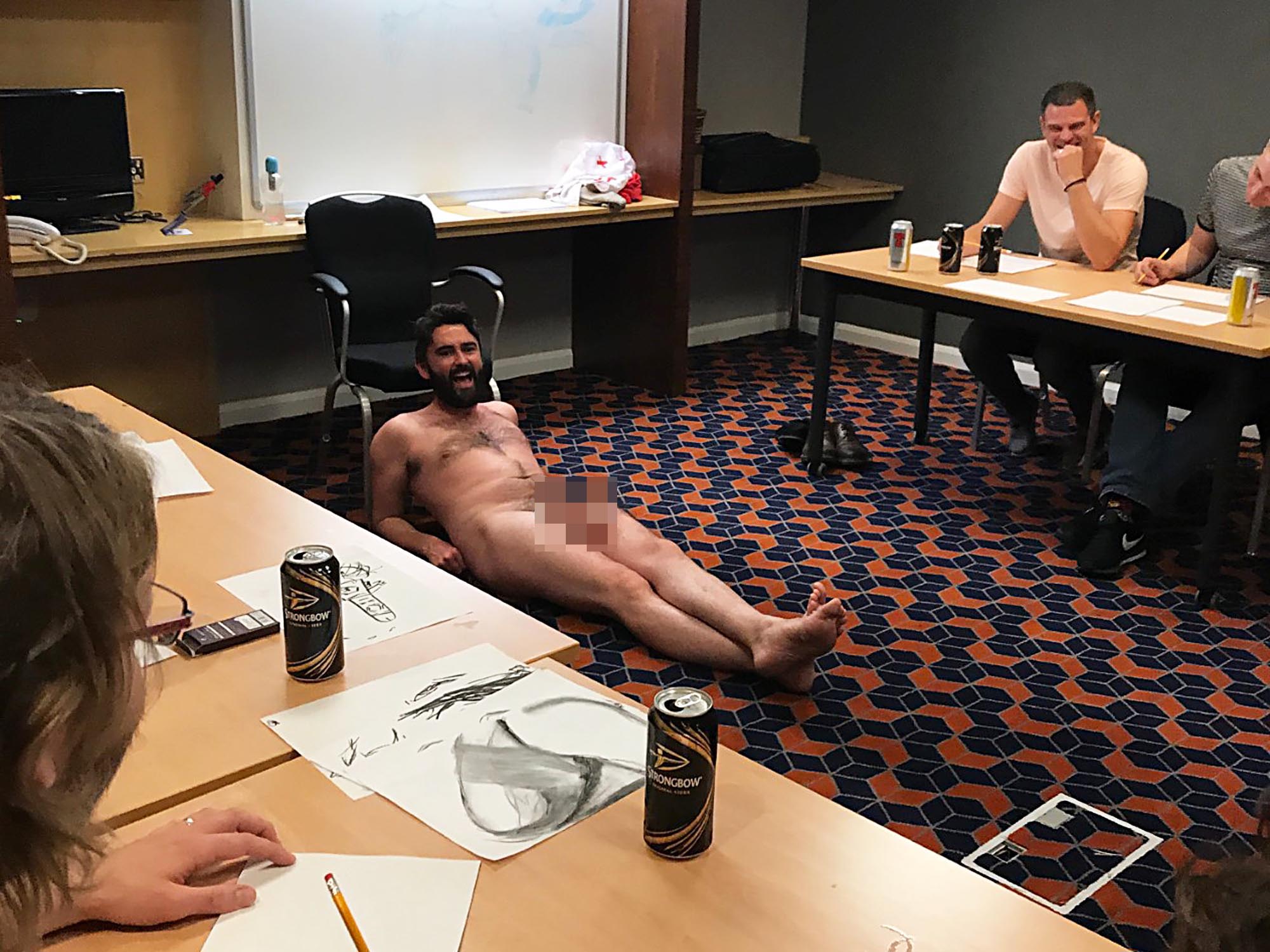 Lesbian and Gay Life Drawing Parties in Chester
Chester has a unique experience for the LGBTQ+ community with the Lesbian and Gay life drawing parties. These events provide a safe space for individuals to express themselves creatively by drawing from live models of varying genders. Guests at these life drawing sessions can collaborate with experienced artists who will guide and instruct them to bring their vision to life!
At our private venues, we strive to create an atmosphere of safety and security for everyone. We are committed to providing all the necessary materials so your guests can feel confident and comfortable. Our models present an array of poses that offer an excellent opportunity to test and refine your creative drawing abilities.
Where are Chester Life Drawing Parties Held?
Chester is a great place to explore the art of life drawing. With venues located conveniently in the city centre, you can indulge in this unique experience without going far. Whether you choose one of our pre-arranged options or find your venue, each setting provides a private, comfortable space to create your masterpiece.
Are you looking for a fun and creative activity to spice up your event in Chester? Look no further than a mobile life drawing party! Our experienced artists will bring all the necessary supplies - easels, paper, pencils and more - to your chosen venue, whether it's an apartment, Airbnb, cottage or your own home.