Life Drawing Parties in Edinburgh
Life Drawing Parties in Edinburgh
Ready to live out your wildest art dreams? Come down and join us in Edinburgh for an unforgettable evening of life drawing! Unleash the artist within as you sketch one-of-a-kind pieces featuring male and female models. Perfect for those celebrating a hen party or stag do which is sure to make any night come alive!
Unlock your inner artist! We've got everything you need, from the perfect sketch materials to an experienced art tutor who's ready and waiting with plenty of helpful tips. So, join us as we embark on this casual yet classy journey through figure drawing that will undoubtedly be unforgettable!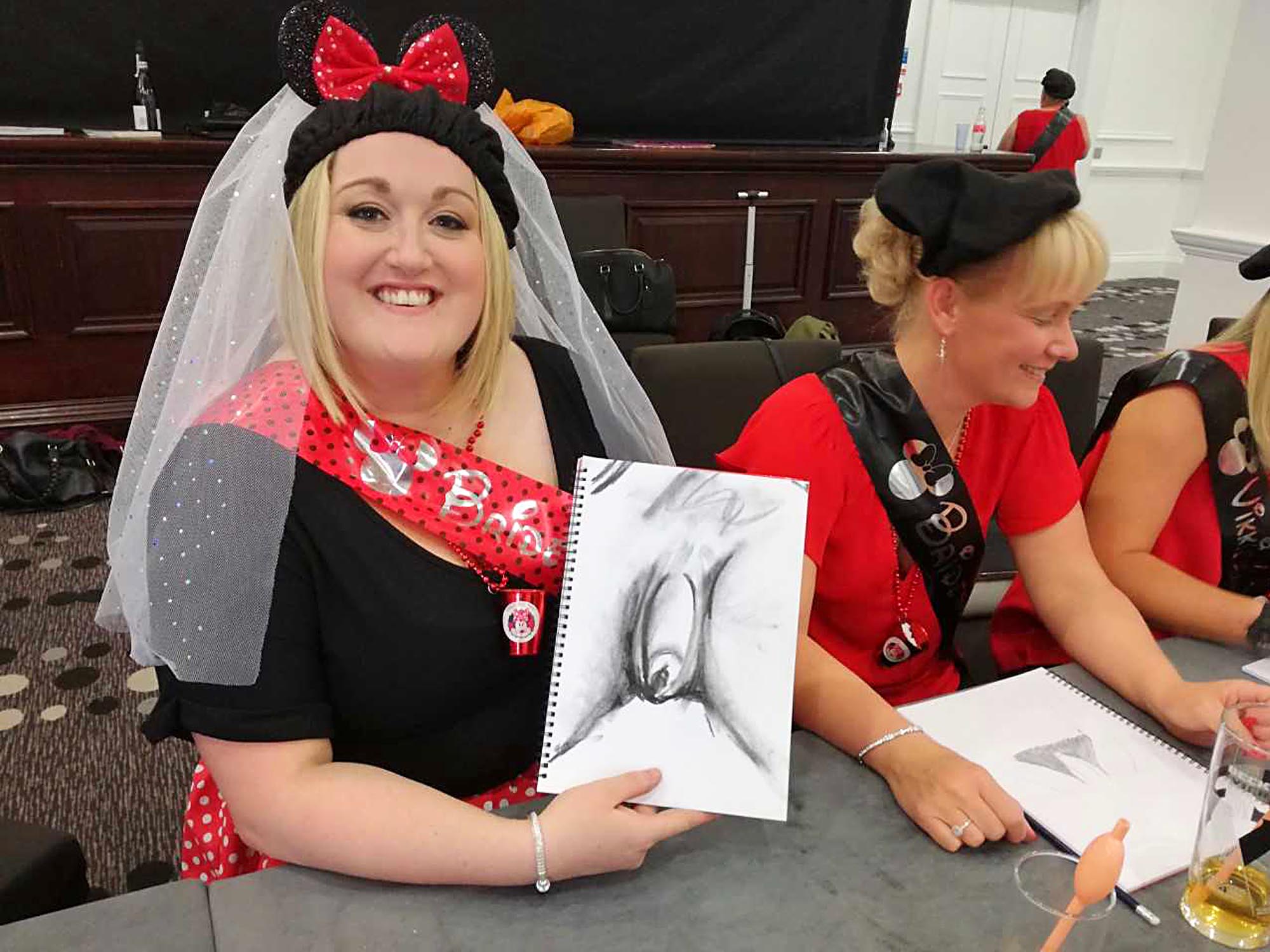 Hen Party Life Drawing in Edinburgh
Who knew that Edinburgh had a hidden surprise up its sleeve? Step into the creative world of hen party life drawing classes, and you'll find yourself on an unforgettable night with your friends. Transform ordinary city centre venues as you laugh out loud while sketching breathtaking poses from male models right before your eyes!
Become an artist for the day with a fun hen party activity perfect for all ages and skill levels! Our art tutor will show you the ropes as you participate in exciting games and friendly competitions. Show off your creative side, then enjoy bringing home masterpieces made by yours truly. This is one event that'll make any Edinburgh hen do an unforgettable affair.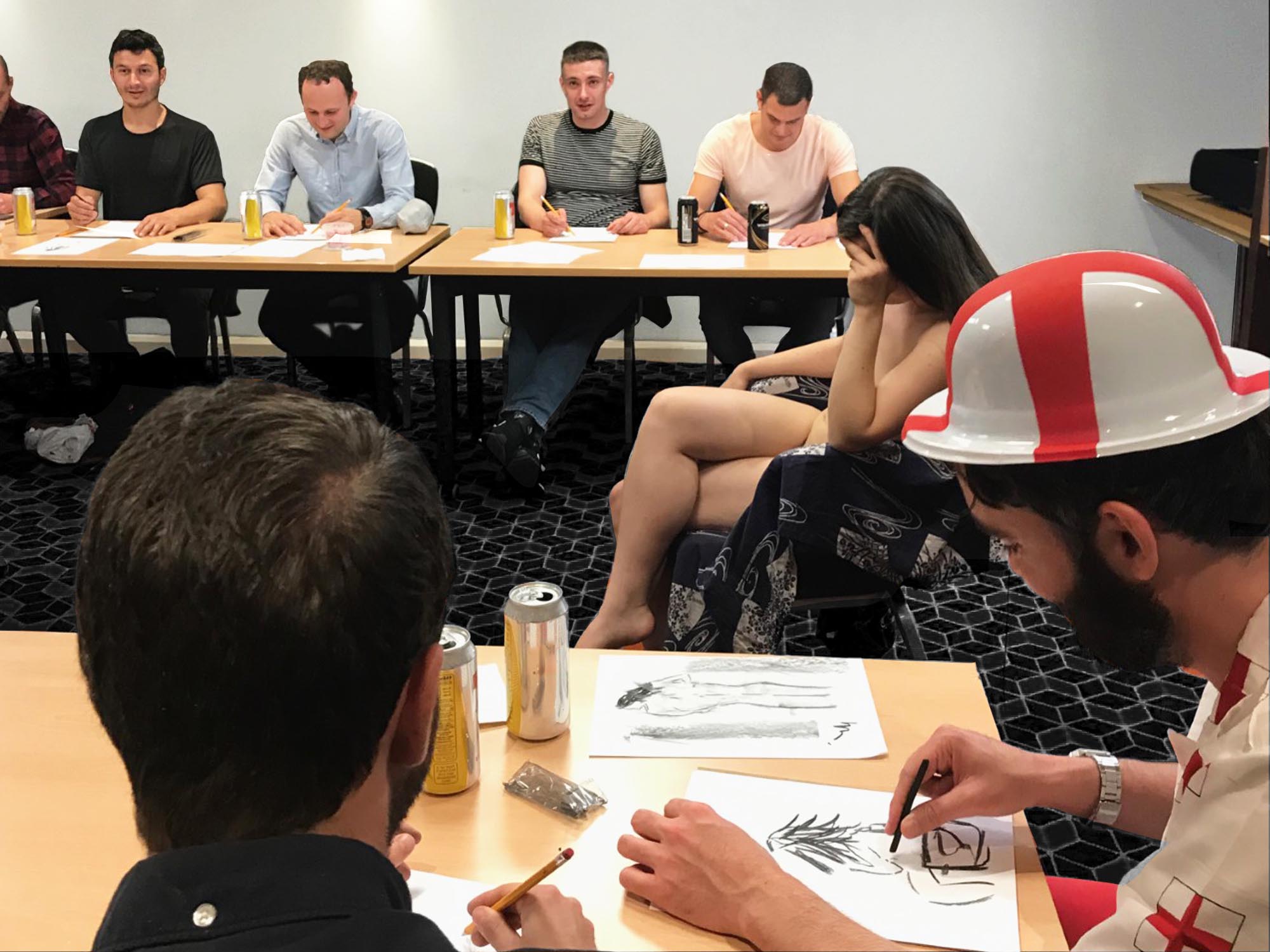 Stag Do Life Drawing in Edinburgh
For an afternoon that you and your mates will never forget, Edinburgh's stag do life drawing experience has it all. Whether honing art skills or giggling at each other's attempts to draw the beautiful model striking creative poses - this is guaranteed fun for everyone!
No matter if you're a master of brushstrokes or just starting, the talented tutors have got all the tips, materials, and venues to help bring your creations to life. So don't worry about talent, and come along for an inspiring creative experience with everything provided for free… It's time to put on that beret and unleash your Picasso potential!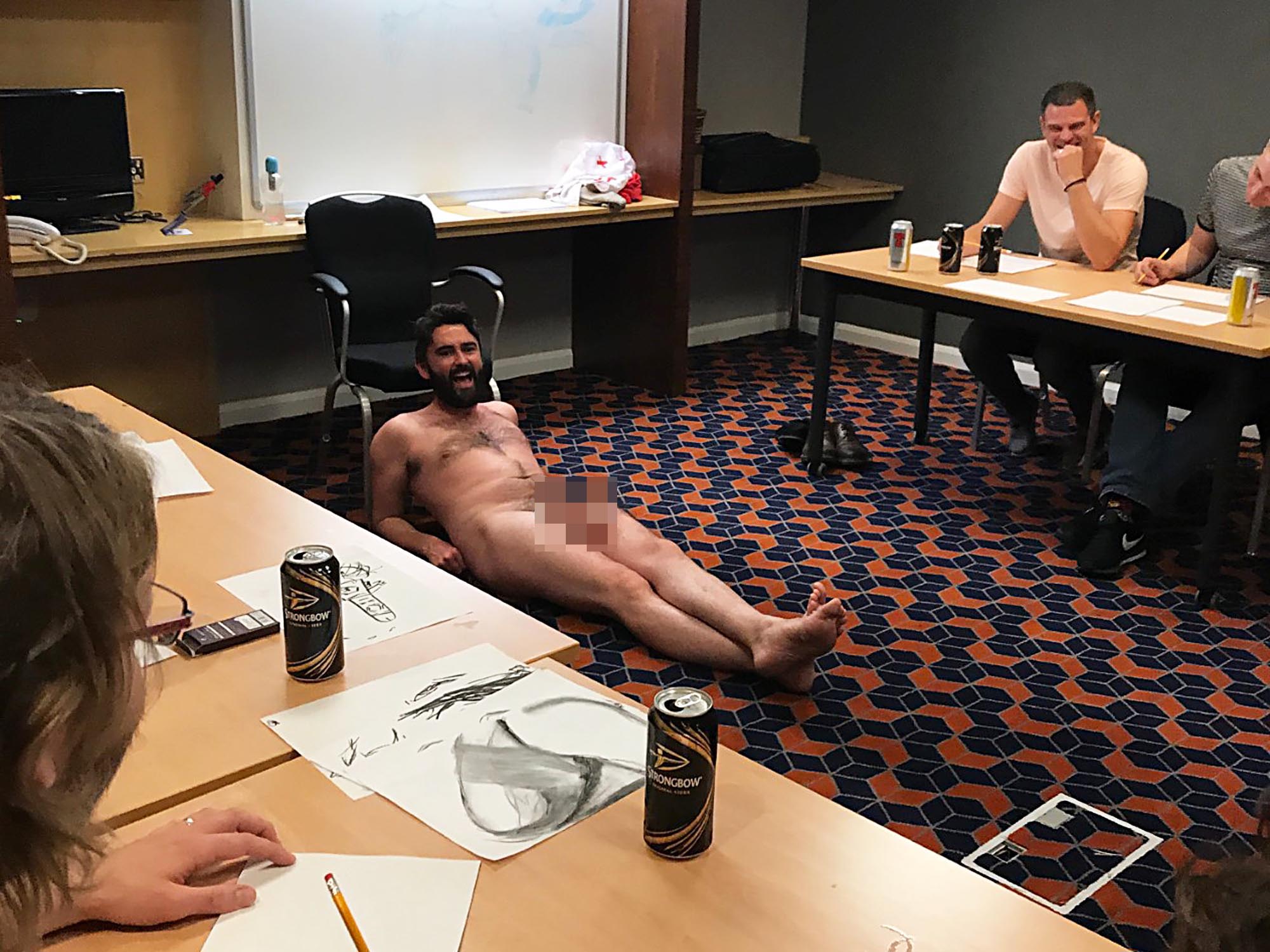 Lesbian and Gay Life Drawing Parties in Edinburgh
Get ready to explore Edinburgh's vibrant LGBTQ+ community by attending a one-of-a-kind life drawing party! This exclusive event provides the perfect chance for you and your friends to discover their inner artists while enjoying an evening of diversity. So, grab those pencils because it's time to unleash your creativity at this intimate venue in Edinburgh City!
If you're looking for an unconventional way to spend the night, attending a life drawing party is your answer! Join in on the fun with other people of all skill levels while experienced instructors ensure everyone has an unforgettable evening. It's not just entertainment; you'll learn new skills and create memorable artwork as eager models come in different sizes so both men and women can participate.
Where are Edinburgh Life Drawing Parties Held?
Edinburgh has become a creative hub for art lovers! Spark up your night with a unique twist by heading to one of the city's many life drawing parties - held in unique venues such as bars and hotels at George Street, Potterow or The Old Town. You'll have an unforgettable time unleashing your inner artist with good company.
Get your friends together and experience a unique bevvy of creative fun at home! Our mobile life drawing class can come to you, bringing all the materials necessary for an unforgettable party, whether in your apartment or a cosy countryside cottage. Add some colour to any gathering with Edinburgh's one-of-a-kind life drawing parties!