Life Drawing Parties in Glasgow
Life Drawing Parties in Glasgow
Our life drawing parties in Glasgow gives you a fantastic opportunity to indulge in an entertaining and creative experience, brilliant for anyone looking to host an unforgettable stag do, hen party, or even just as a fun way to spend time with your mates! Whatever it is, everyone taking part has the chance to channel their inner artist as our nude models pose for you, with both male and female models for you to choose from.
On the day, all your life drawing materials will be provided for you, such as sketchbooks and pencils, as well as a professional and experienced art tutor who will help you with drawing tips and techniques. So, if you're looking for an unforgettable event that's both casual and a little bit cheeky, then a life drawing party in Glasgow is the one for you!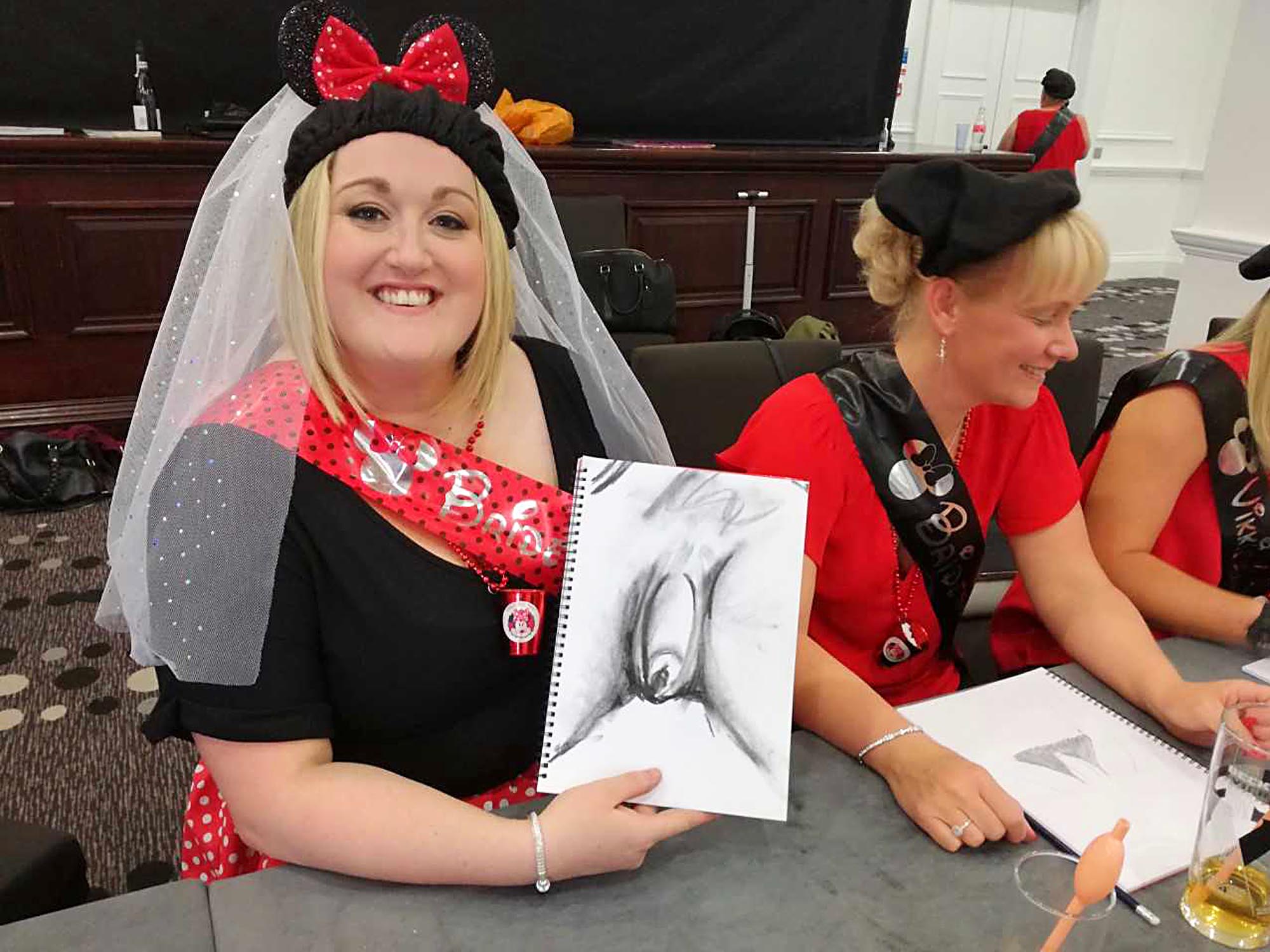 Hen Party Life Drawing in Glasgow
Glasgow is well renowned for its fantastic nightlife scene, historic architecture, and rich cultural heritage, but did you know that we also host some fantastic hen party life drawing classes in Glasgow too? Hosted at private city centre venues, these classes provide the perfect opportunity for you and the girls to unleash your inner Picasso!
With an art tutor on hand to help throughout the session, they will also make sure that the atmosphere stays fun, relaxed, and casual. Not only that, but they will also provide you with all the drawing materials you could need on the day, such as pencils and charcoals. With the option to take your newly created masterpieces home with you at the end of the class, this is an event that you and the girls will never forget - Trust us on that!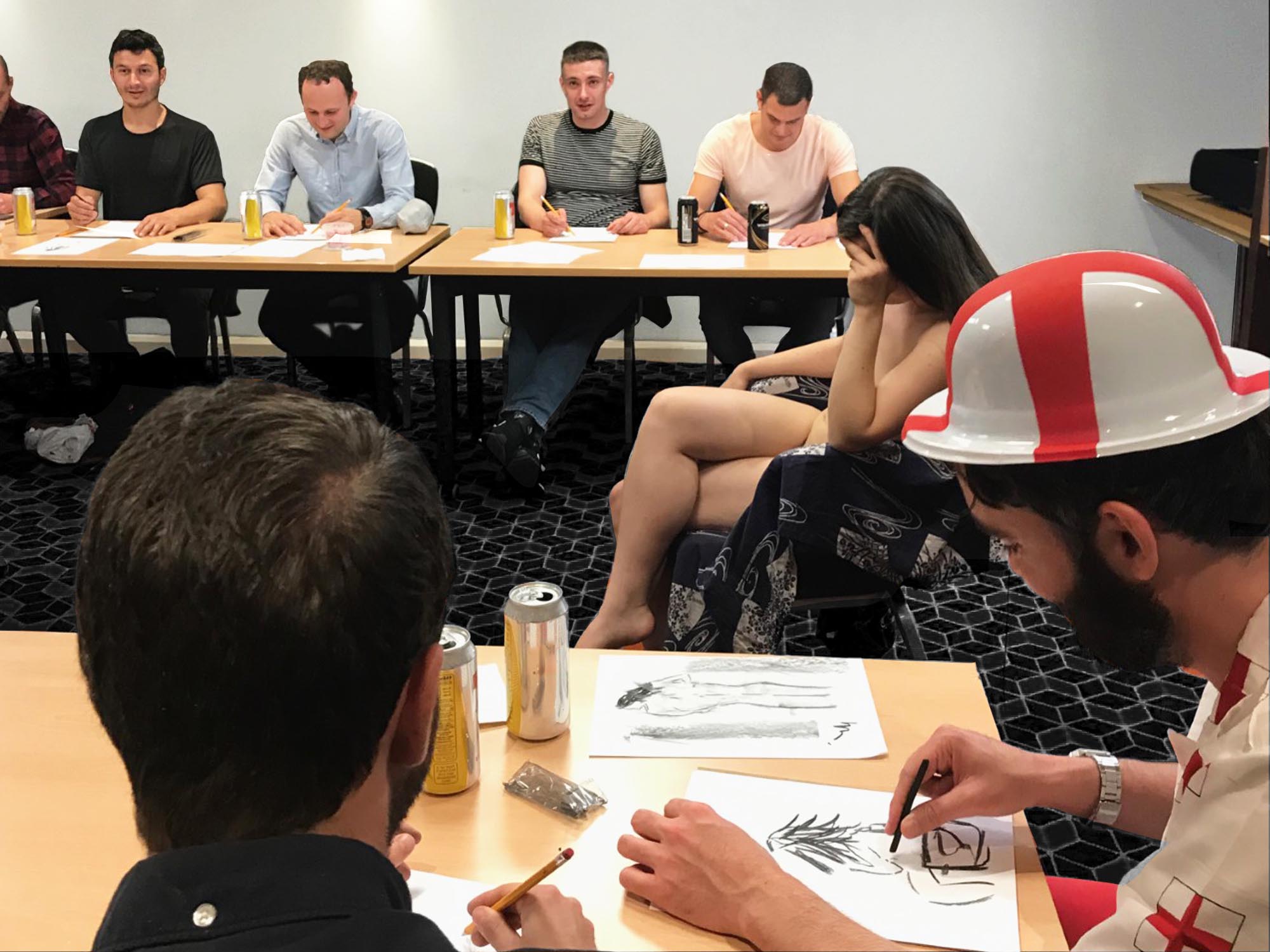 Stag Do Life Drawing in Glasgow
A life drawing stag do in Glasgow is a surefire way to make lasting memories and have tonnes of fun with the lads on the last weekend of freedom. For this experience, you will be hosted in a private city centre venue where you can spend the afternoon sketching and drawing a fully nude female model - What could be better than that?
And don't panic if you're not the artist person in the world either - On the day, there will be a professional and experienced art tutor there to host the class, who will also offer lots of helpful tips and tricks to help you get the most out of your drawings. With all your materials provided for you on the day, the only thing left for you and the lads to do is turn up and have an unforgettable time!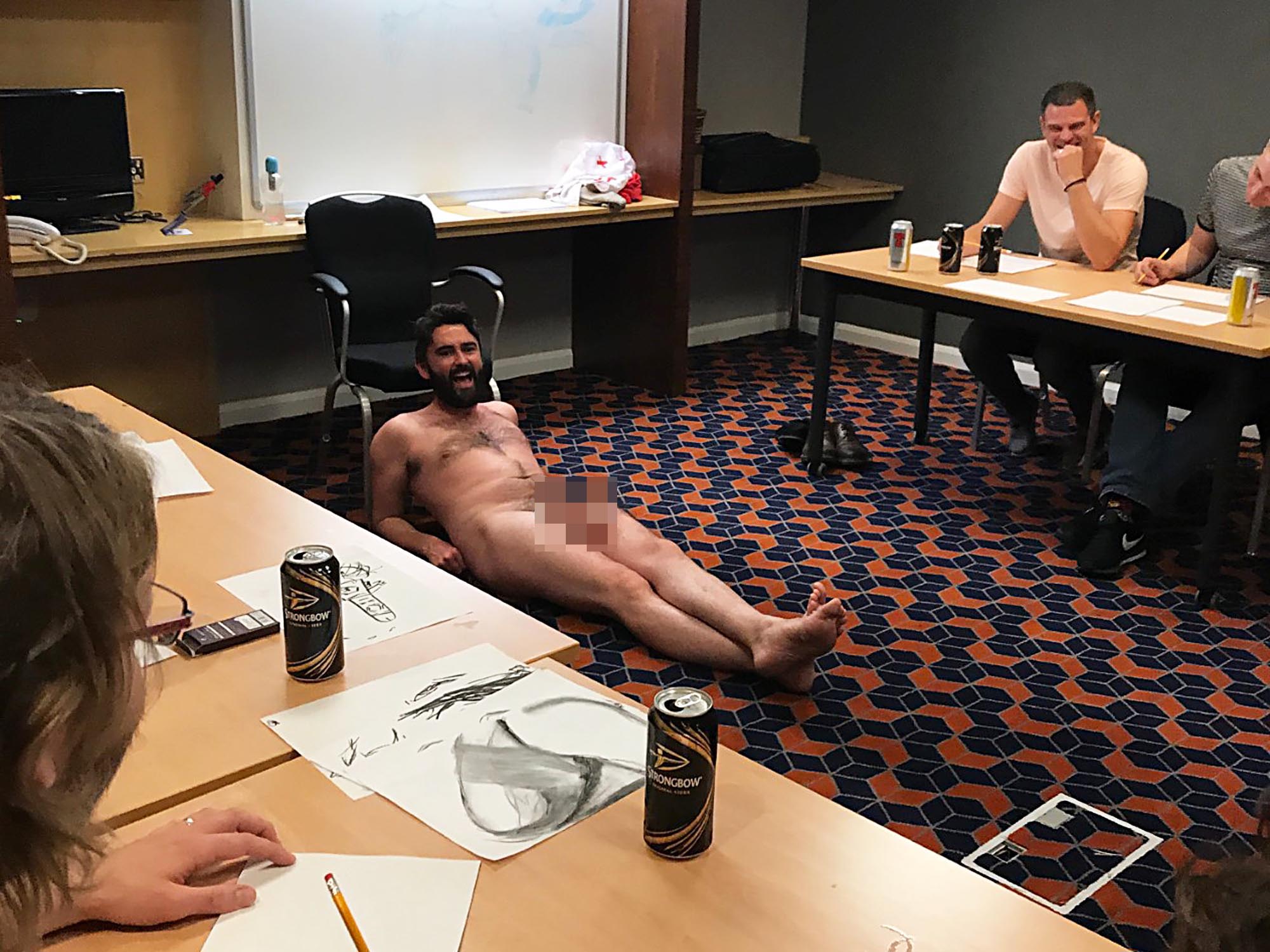 Lesbian and Gay Life Drawing Parties in Glasgow
Glasgow boasts a large and welcoming LGBTQ+ scene, so there's no good reason why you can't enjoy a lesbian and gay life drawing class here! Taking place at a private venue nestled within the bustling city centre, these inclusive and beginner-friendly events give everyone taking part the chance to work on their artistic abilities.
We have plenty of lively and eager life models for you to sketch and draw as they strike a variety of fun and unique poses for you all. On the day, you will also be joined by a professional and experienced art tutor, who will host the session and help you with plenty of drawing tips and tricks. So, if you're looking for an unforgettable event guaranteed to be a fabulous occasion, our life drawing classes are perfect.
Where are Glasgow Life Drawing Parties Held?
Discover a distinctive and imaginative experience with life drawing parties in Glasgow, catering to art enthusiasts and partygoers. Held in private function rooms across the city's dynamic centre, these events occur around iconic locations such as the Glasgow Cathedral, George Square, and the Riverside Museum. Popular venues, including hotels and bars, surround these landmarks in the lively districts.
Moreover, our versatile mobile life drawing class can bring creative excitement directly to your doorstep. With this route, you can host the party at your apartment, hen house, home, or even a cosy countryside cottage - No matter where you are staying, we can host your mobile life drawing class, providing enough space! So why wait? Add some flair to your next social gathering and explore a great life drawing party in Glasgow!