Life Drawing Parties in Leicester
Activities
Nude male life model
Ideal for Hen Do's, Birthdays
Private, central venue
Fun & games for all
Ideal for Stag Do's
Naked female model
Private, central venue
Fun & cheeky activity
Life Drawing Parties in Leicester
Our Leicester life drawing parties give you and your mates a fantastic opportunity to delve into a fun, unique and creative experience, ideal for anyone looking to host an fantastic stag do, hen party or just a great afternoon with your mates! Whatever the occasion is, everyone will have the chance to embrace their inner Picasso as you sit down to draw one of our tastefully nude models, with both males and females to choose from.
On the day, all your drawing materials will also be provided for you including pencils and sketchbooks. Not only that but you will also be joined by an experienced art tutor who will be there to help you out with plenty of useful tips and tricks to get the most out of the class. So, if a fun, casual and cheeky event is what you're looking for, then this wild and exciting experience is the one for you!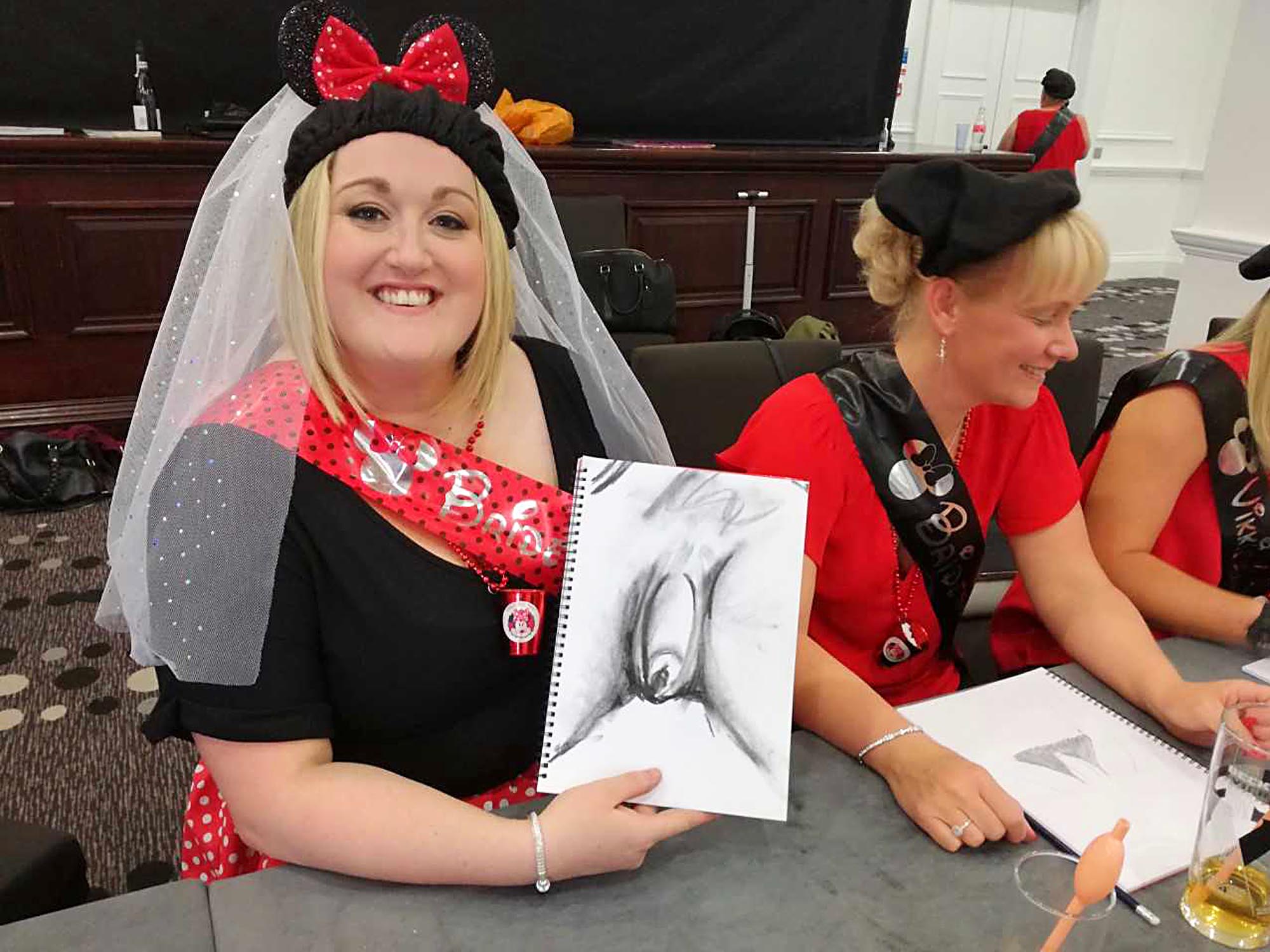 Hen Party Life Drawing in Leicester
Tucked away in the heart of the Midlands, Leicester is well known for its exciting nightlife scene and rich historical and cultural heritage. But not only that, but we also arrange some amazing life drawing hen parties in Leicester too! For this experience, you and the girls will be hosted at a private venue in the city centre where you can kick back, relax and explore your artistic abilities as your nude model poses for you.
With an art tutor to host the class, they will ensure that the atmosphere throughout the session is relaxing and casual. This gives you ample opportunity to focus on your artistic skills at a comfortable pace. With a series of unique games to play throughout the session, trust us when we say this is an event that you and the girls will never forget!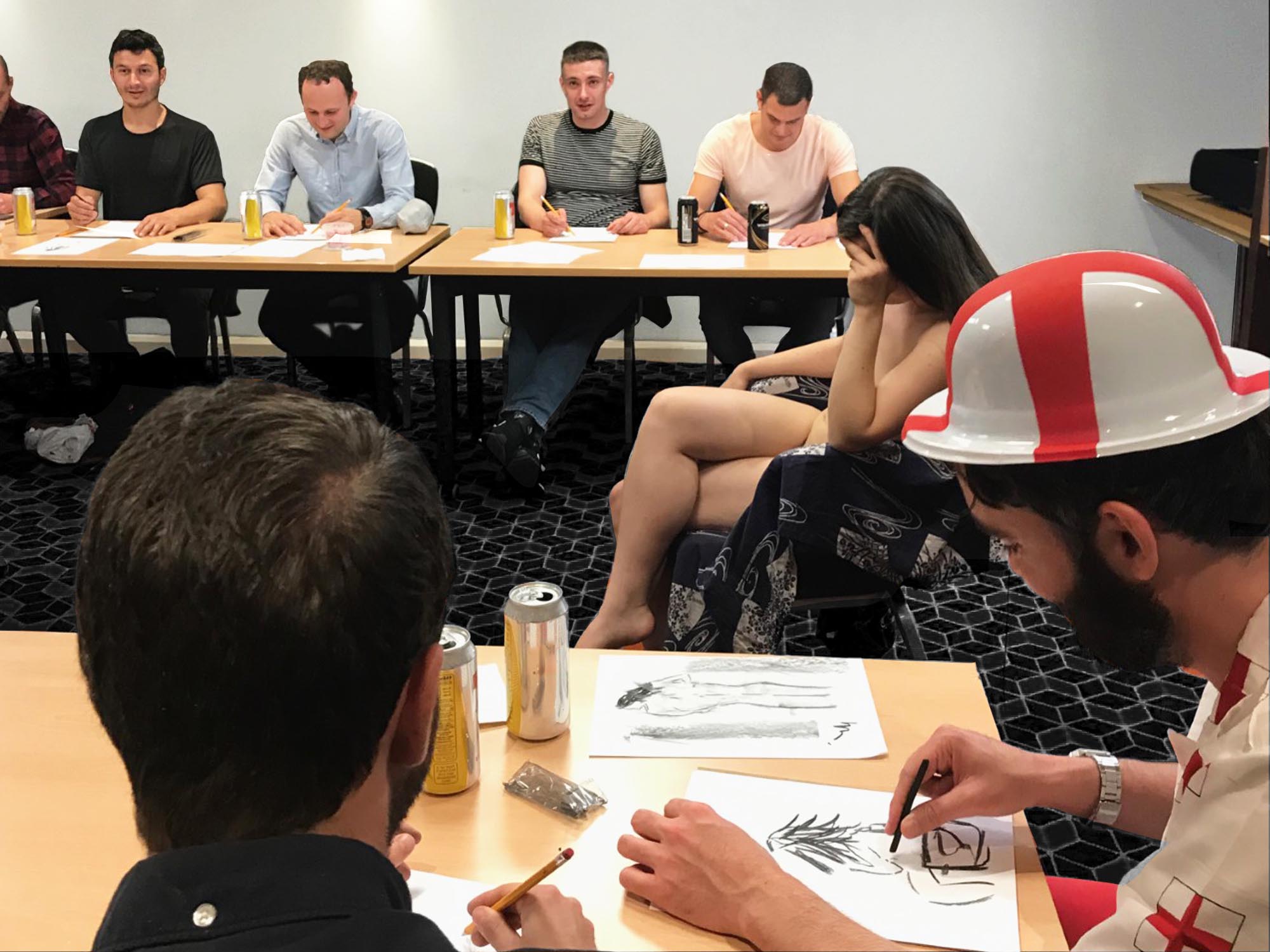 Stag Do Life Drawing in Leicester
Stag do life drawing in Leicester is one of those activities that you and the lads won't forget any time soon! For this experience, you will all be hosted at a private venue in the city's heart, where you'll explore your creative side as you sketch a fully nude female model.
But don't panic if you consider yourself to have little-to-no artistic experience, though, as there will be a professional and experienced tutor there on the day to help manage the session. They will be able to help you with valuable tips, tricks, and techniques to help you get the most out of the session. With all your drawing materials provided for you on the day, the only thing that you and the guys need to do is channel your inner artist and have a great time!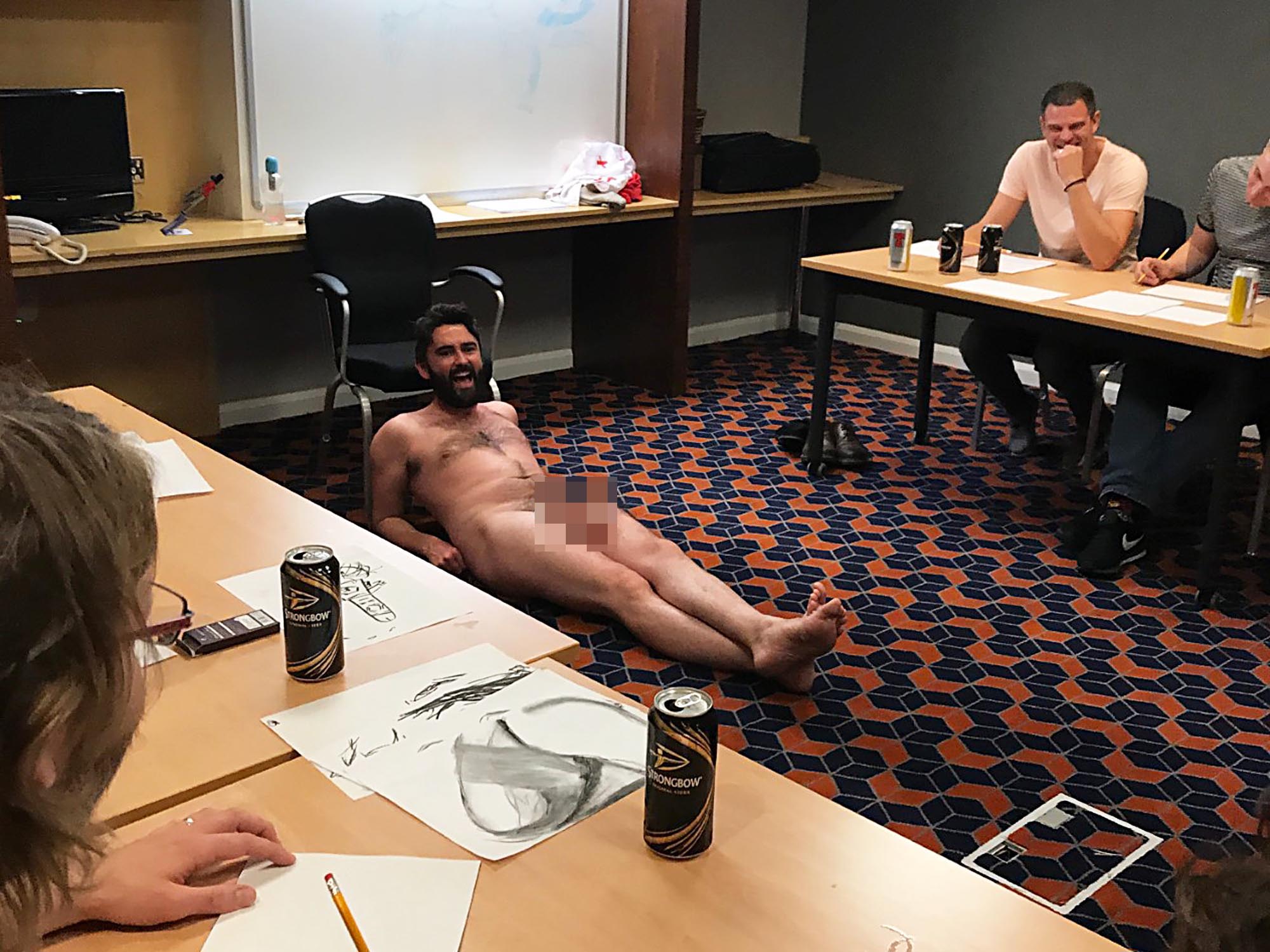 Lesbian and Gay Life Drawing Parties in Leicester
Home to a popular and lively LGBTQ+ scene, Leicester is ideal for bringing your mates along for a lesbian and gay life drawing party! Taking place at a private venue just for you, this inclusive and welcoming event gives everyone taking part the chance to delve into the creative side of their brains!
We also have lots of eager and exciting life drawing models ready to strike a pose for you, offering classes with both male and female models. Also, each of our classes is hosted by an experienced and professional art tutor, who will provide you with all your drawing materials on the day and offer lots of help along the way. So, if you're looking for a way to make unforgettable memories with a unique and exciting event, you've come to the right place.
Where are Leicester Life Drawing Parties Held?
Discover a unique and imaginative experience by attending one of our life drawing parties in Leicester, ideal for both art enthusiasts and partygoers. These events are frequently hosted in private function rooms throughout the city's lively centre, with popular venues, including hotels and bars in the surrounding districts. Iconic landmarks and locations such as the King Richard III Visitor Centre, Leicester Cathedral, and the New Walk Museum and Art Gallery will all be within a short distance of you too!
On top of all that, we can also deliver the fun straight to your doorstep with our mobile life drawing classes - So whether you're staying in a hotel, apartment, hen house or cottage, we can bring everything you could need on the day to make it an unforgettable occasion. So, what are you waiting for? Get your Leicester life drawing party booked with us today!