Life Drawing Parties in Lincoln
Activities
Nude male life model
Ideal for Hen Do's, Birthdays
Private, central venue
Fun & games for all
Ideal for Stag Do's
Naked female model
Private, central venue
Fun & cheeky activity
Life Drawing Parties in Lincoln
Discover a unique and entertaining experience by attending a life drawing party in Lincoln. Perfect for those celebrating a hen or stag do or simply seeking a fun group activity, these parties will bring out your inner artist as you sketch and draw various poses from our tastefully nude life models. Enjoy the diversity of male and female models, each providing a unique artistic challenge.
All drawing materials will be provided, and a professional art tutor will be on hand to offer guidance, allowing you to explore various techniques and tips for discovering the art of figure drawing. This casual yet classy adventure promises to be an unforgettable experience you will cherish for years. So, grab your pencils and join us for a cheeky and memorable adventure that none of you will ever forget, that's for sure!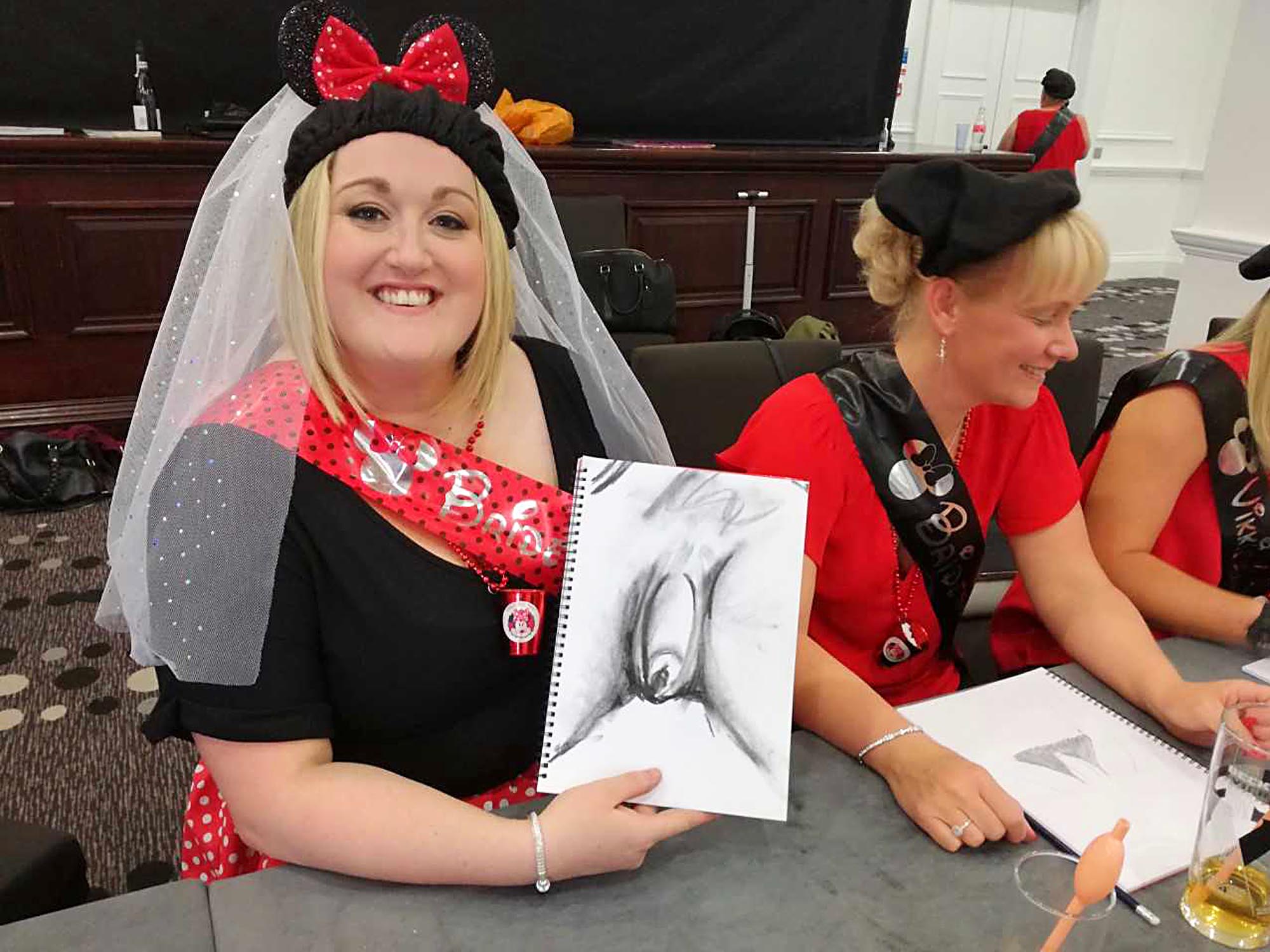 Hen Party Life Drawing in Lincoln
Among Lincoln's vibrant nightlife and thriving cultural scene lies a hidden gem: hen party life drawing classes. You and your friends can experience the thrill of creativity in a private city centre venue where you can relax and let your imaginations run wild. Join us for a unique and memorable opportunity to draw a male model posing in various positions, sharing laughter and enjoyment throughout the class. Discover the artistic side of Lincoln and make your hen party an unforgettable experience.
Immerse yourself in a casual, comfortable atmosphere as you join our hen party life drawing classes. Our experienced art tutor will be on hand to offer guidance and support throughout the session, helping you put your artistic talents to the test in a fun and engaging way. Engage in enjoyable games and friendly competition as you challenge yourself to create unique and beautiful drawings.
At the end of the class, you can take home your creative masterpieces, allowing you to reminisce about the unforgettable experience. This memorable activity will enrich Your Lincoln hen party, providing an exciting and entertaining adventure for you and your friends. So, join us and discover the joys of life drawing as you create lasting memories with your loved ones.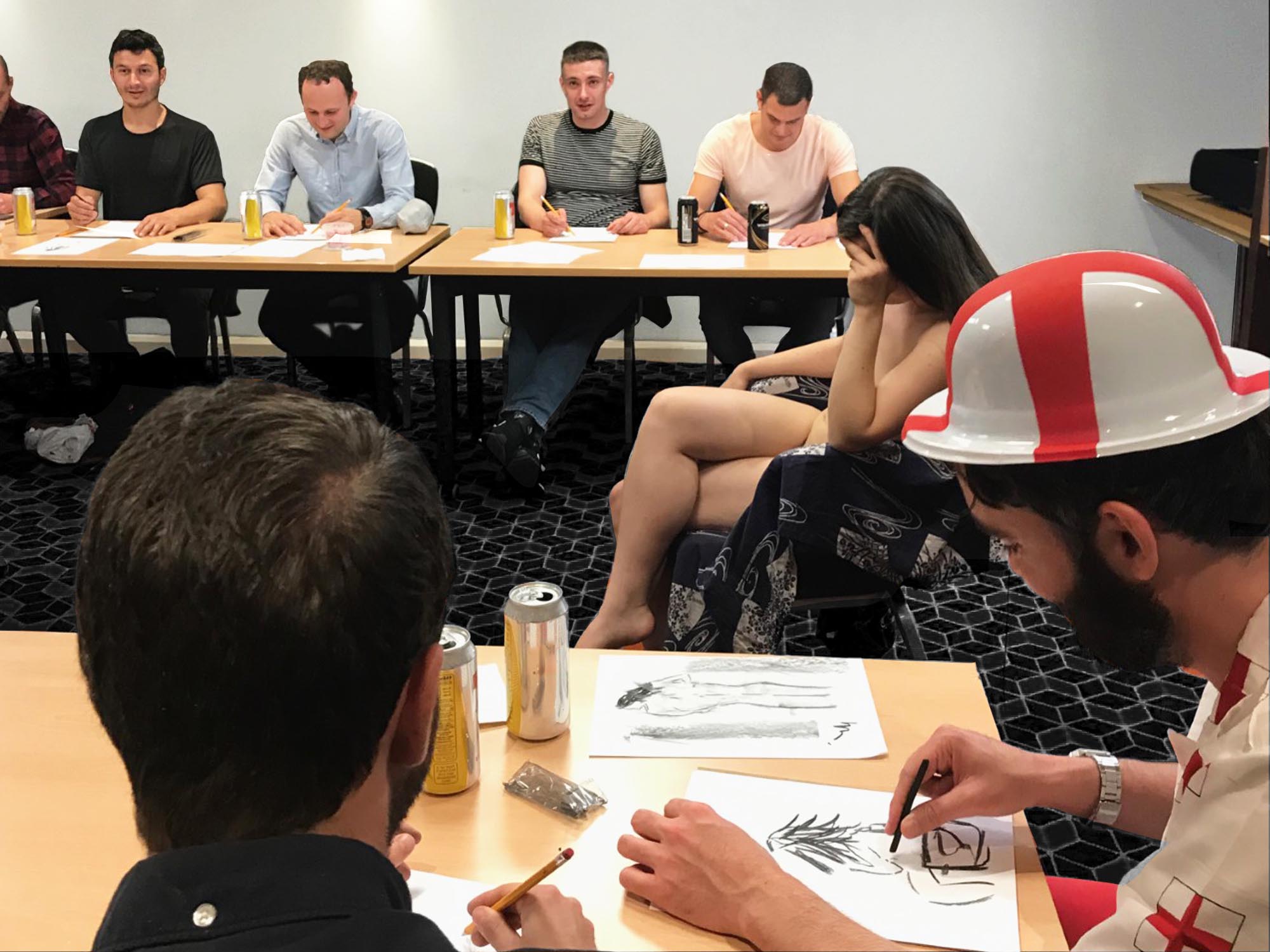 Stag Do Life Drawing in Lincoln
A stag do life drawing session in Lincoln offers an unforgettable and entertaining experience for you and your friends. You'll have the opportunity to spend an afternoon sketching a skilled and captivating female model who will strike various creative poses. This is a great way to strengthen bonds with your mates while having a good time. It's sure to be a fun experience that everyone will remember for a long time.
Crafting art can be challenging, but with the right teacher by your side and all the materials you need on hand, it can be an enjoyable experience. Let your creativity shine - no matter your skill level - as a professional instructor can offer personalised tips and guidance to help you create a true masterpiece. All you must do is show up and let your inner artist come alive!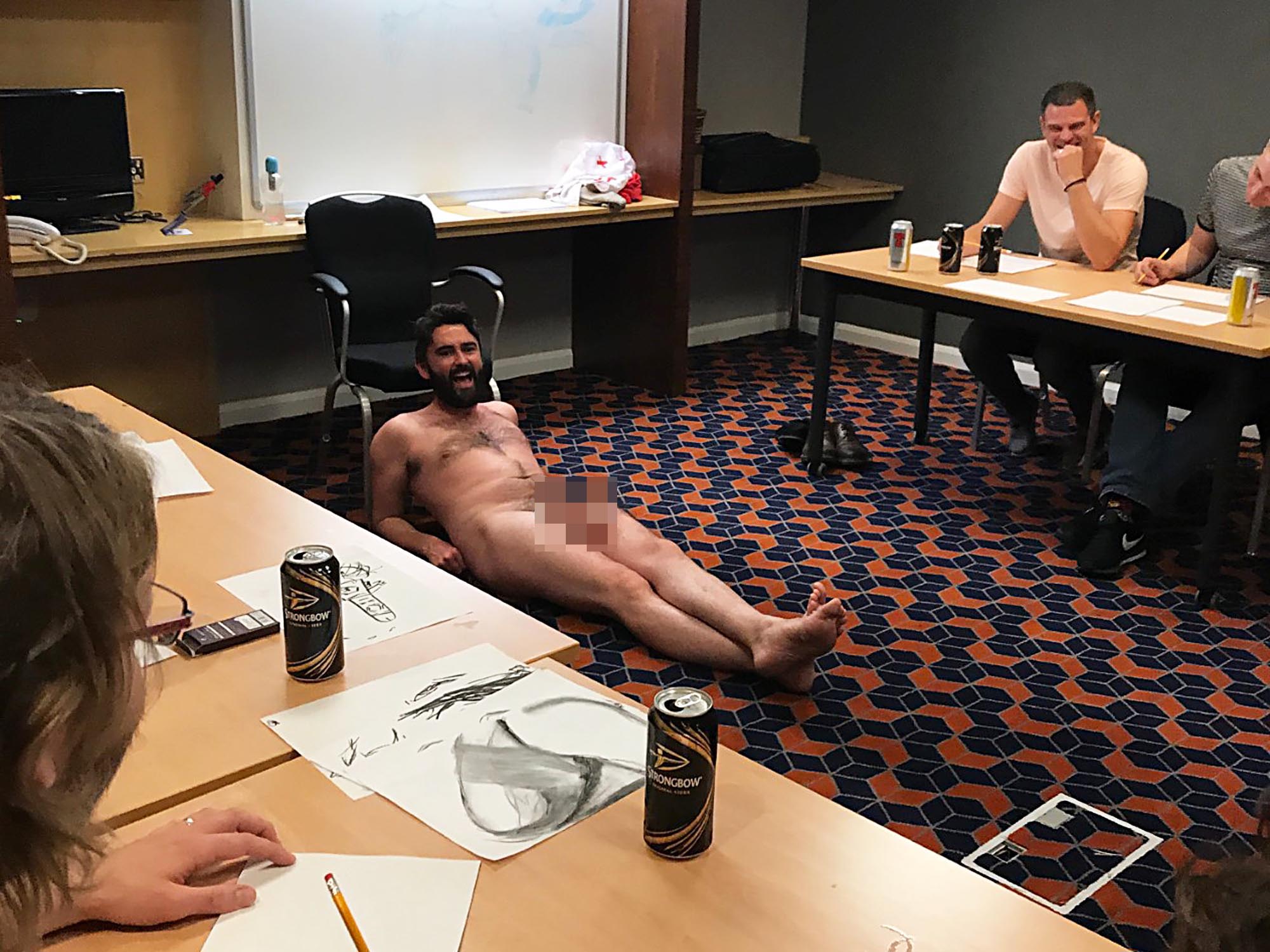 Lesbian and Gay Life Drawing Parties in Lincoln
Lincoln is an accepting and welcoming city for the LGBTQ+ community, so why not celebrate with a fun and unique Lesbian and Gay Life Drawing Party? With private venues and experienced instructors providing tips on unleashing your creativity, these inclusive events offer the chance to explore new art forms without feeling intimidated.
Experienced models of all shapes and sizes will be ready to pose, so participants of all skill levels can come along - it's a fantastic opportunity to have some fun while enhancing your artistic skills and creating lasting memories. So, come along and let your imagination run wild – what better way to spend an evening in Lincoln?
Where are Lincoln Life Drawing Parties Held?
If you're looking for a distinctive and imaginative affair, a Lincoln life drawing party is perfect for art enthusiasts and those seeking a memorable night out. These gatherings are frequently hosted in secluded function spaces throughout the bustling city centre, with sought-after locales such as hotels and bars in and around Cornhill, Lincoln Castle, and the iconic Steep Hill.
Moreover, the versatile mobile life drawing class allows you to bring the creative fun to your doorstep, whether you're hosting at your apartment, hen house, home, or cosy countryside cottage. Make your next social gathering unforgettable by adding a touch of colour with a Lincoln life drawing party.