Life Drawing Parties in Manchester
Life Drawing Parties in Manchester
Life drawing parties in Manchester are the perfect way to add a creative and entertaining twist to your celebrations. As you indulge in the bustling environment of this vibrant city, we can offer you the unique opportunity to partake in a fun-filled drawing party featuring a nude male or female model.
Show your artistic flair and let your inhibitions run wild as you draw and giggle in the company of your best friends. It should go without saying, but our life drawing parties in Manchester are perfect for a hen party, stag do, or any group wanting to have some creative fun during their time in this beautiful city.
We take the hassle out of organising this memorable event by providing you with a private city-centre venue, ensuring you and your group have an exclusive experience. So, gather your pencils and embolden your drawing skills, as a life drawing party in Manchester will make your special occasion truly unforgettable.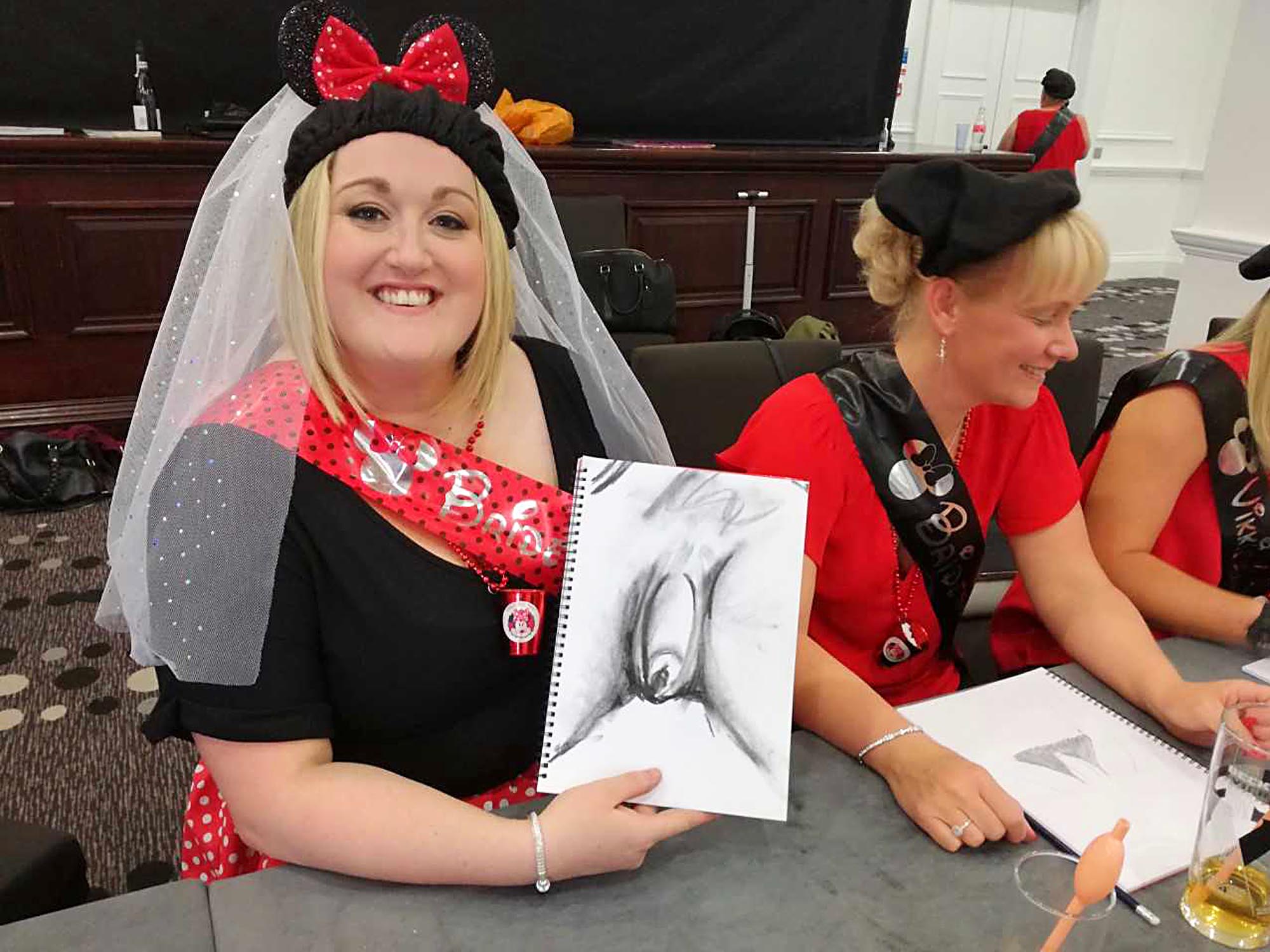 Hen Party Life Drawing in Manchester
A life drawing hen party in Manchester is the perfect way for the girls to unleash their creativity. With this exciting activity, you and the girls have the option to host this activity in a venue we've chosen for you, or we can come to you.
On the day of your event, all your sketching materials and supplies will be provided, giving you the time to create beautiful pieces of art while the tutor gives tips and plays some games. And don't forget – everyone gets to go home with their masterpieces when it's over! So why not try life drawing during this special event in Manchester? It's sure to make a lasting memory!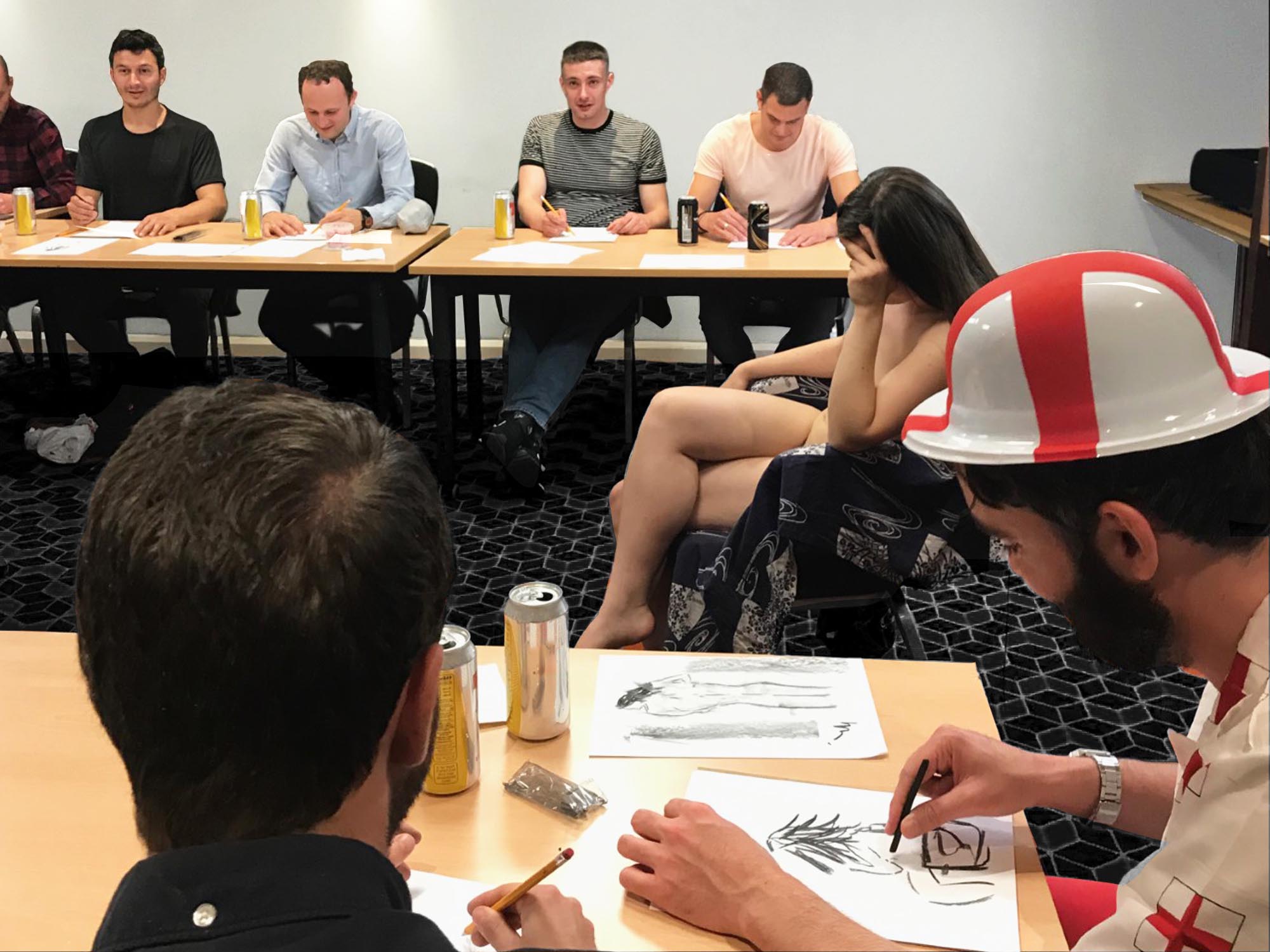 Stag Do Life Drawing in Manchester
Imagine the excitement and laughter that await as you and your buddies take on a stag do life drawing experience in Manchester! Picture this: a stunning nude female model stands before you, striking a variety of poses which will test your artistic skills (and potentially your blushing reflex!)
As a bonus, all the drawing materials you need will be provided for your group on the day, ensuring that you and the lads can focus on the fun rather than the logistics. And don't worry if you're a bit rusty with a sketchpad – the event will also feature entertaining games to keep everyone engaged and having a blast.
This life drawing experience is a fantastic way to create unforgettable memories during the stag do celebrations..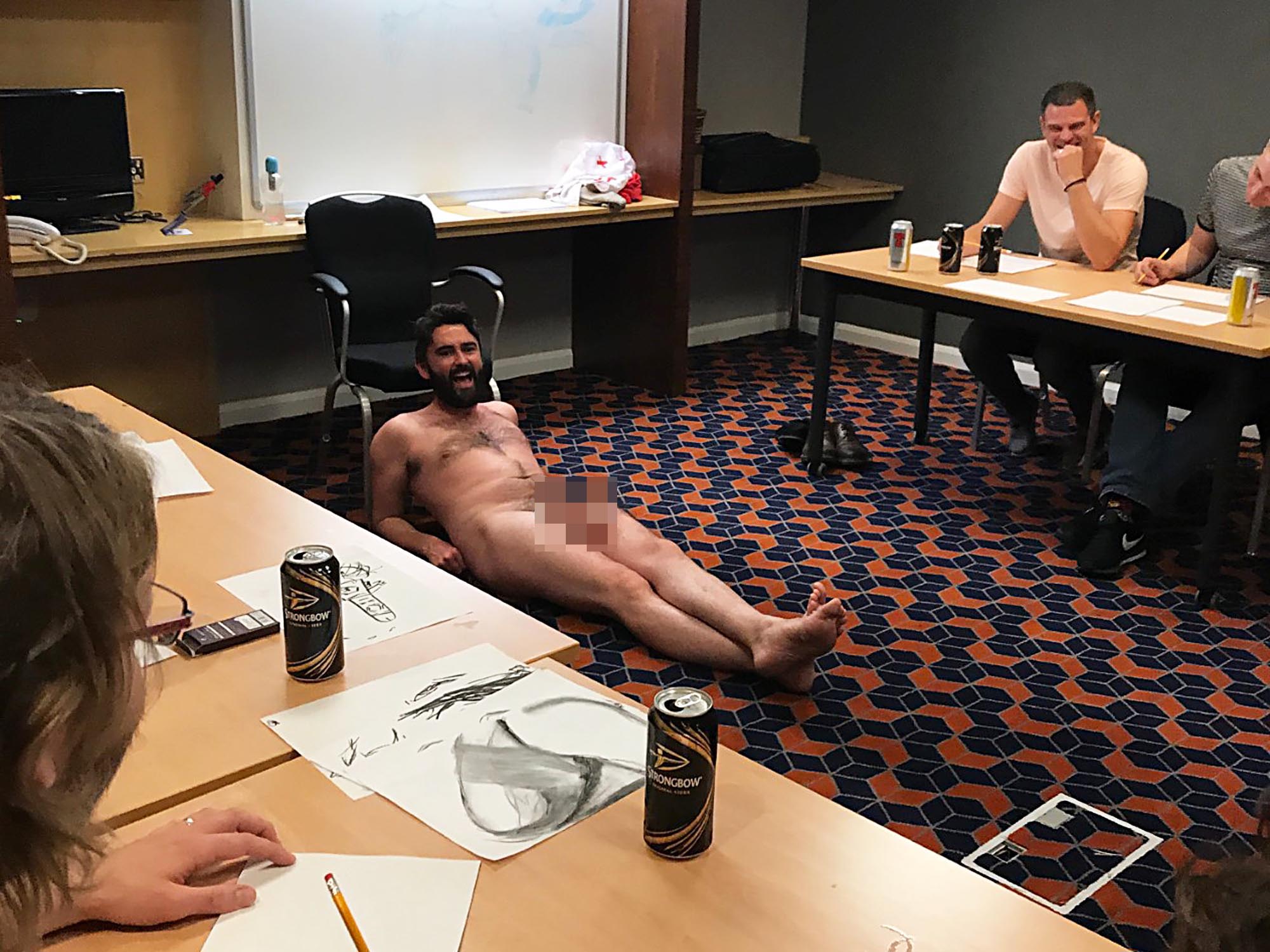 Lesbian and Gay Life Drawing Parties in Manchester
If you're in Manchester and looking for an inclusive life drawing session, look no further! Lesbian and Gay life drawing parties provide a comfortable environment where LGBTQ+ and allies can attract life models of different genders.
Our private venues ensure that we create a safe atmosphere for everyone, and we will also make sure all materials are provided for you and your guests. With confident models in their skin, you can capture unique perspectives in your drawings from these life-model poses, giving you a unique opportunity to identify and hone your creative abilities.
Where are Manchester Life Drawing Parties Held?
If life drawing is your thing, Manchester is the perfect place to enjoy this unique experience! You can opt to go with one of our pre-arranged venues, which are all centrally located and private or one of your choices. When we arrange the venue, your event will usually occur in hotel function rooms or licensed bars in the centre of Manchester - how cool is that?
But if you'd rather, have it at your venue, we can provide you with a mobile life drawing party. Just let us know where in Manchester, and we'll bring all the necessary items along and set up shop in your apartment, Airbnb, cottage, or home. So don't miss out and join us for life drawing fun today in Manchester!