Life Drawing Parties in Milton Keynes
Activities
Nude male life model
Ideal for Hen Do's, Birthdays
Private, central venue
Fun & games for all
Ideal for Stag Do's
Naked female model
Private, central venue
Fun & cheeky activity
Life Drawing Parties in Milton Keynes
Forget the traditional nights out and join us for a life drawing party in Milton Keynes! It's the perfect activity for any special occasion, whether a hen or stag do or a unique group outing. Enjoy sketching and drawing tasteful poses from our talented life models, featuring both male and female models - all while exploring different techniques and tips from experienced art tutors.
All the drawing materials you'll need are provided, as well as guidance from our professional art tutor to help you explore different techniques and tips for figure drawing. It's sure to be an unforgettable night of casual yet chic entertainment - so grab your pencils and join us on this cheeky adventure that promises to be one for the memory books!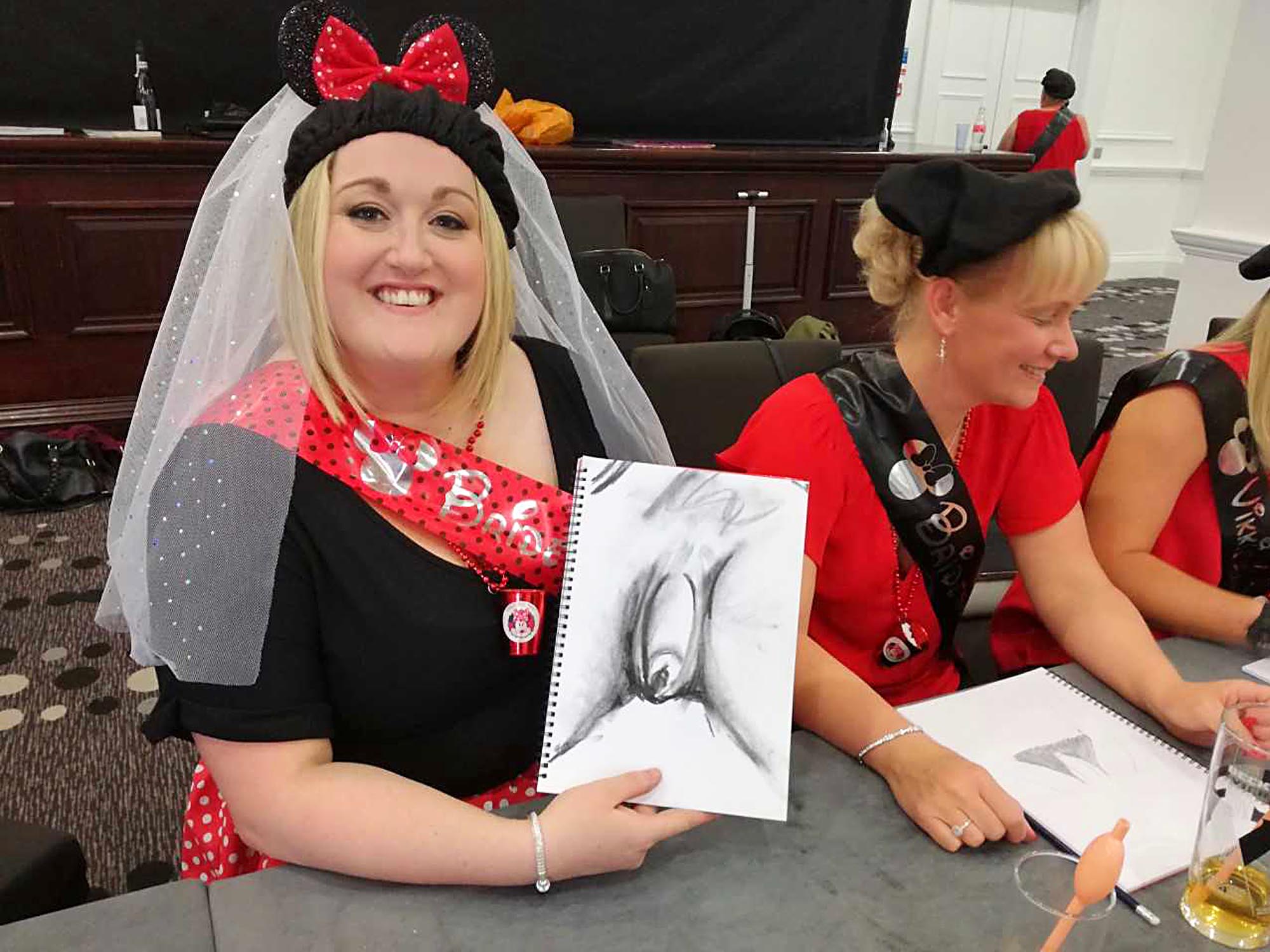 Hen Party Life Drawing in Milton Keynes
Discover a unique and entertaining experience in Milton Keynes - our hen party life drawing parties! Perfect for celebrations like hen or stag dos, or just as a fun group activity, you can explore your creativity while sketching tasteful poses from our talented life models (both male and female). Take time to unwind in a private city centre venue and enjoy the unforgettable moments you'll share with friends. It's an evening of laughter and creative revelry that you will remember - so why not give it a go?
Our experienced art tutor will provide guidance, support, and exciting games to put your artistic talents to the test. Enjoy a relaxed and casual atmosphere while you sketch tasteful poses from our talented models and discover something new. After the session, you'll leave with beautiful memories of an unforgettable night and a piece of artwork you can cherish forever.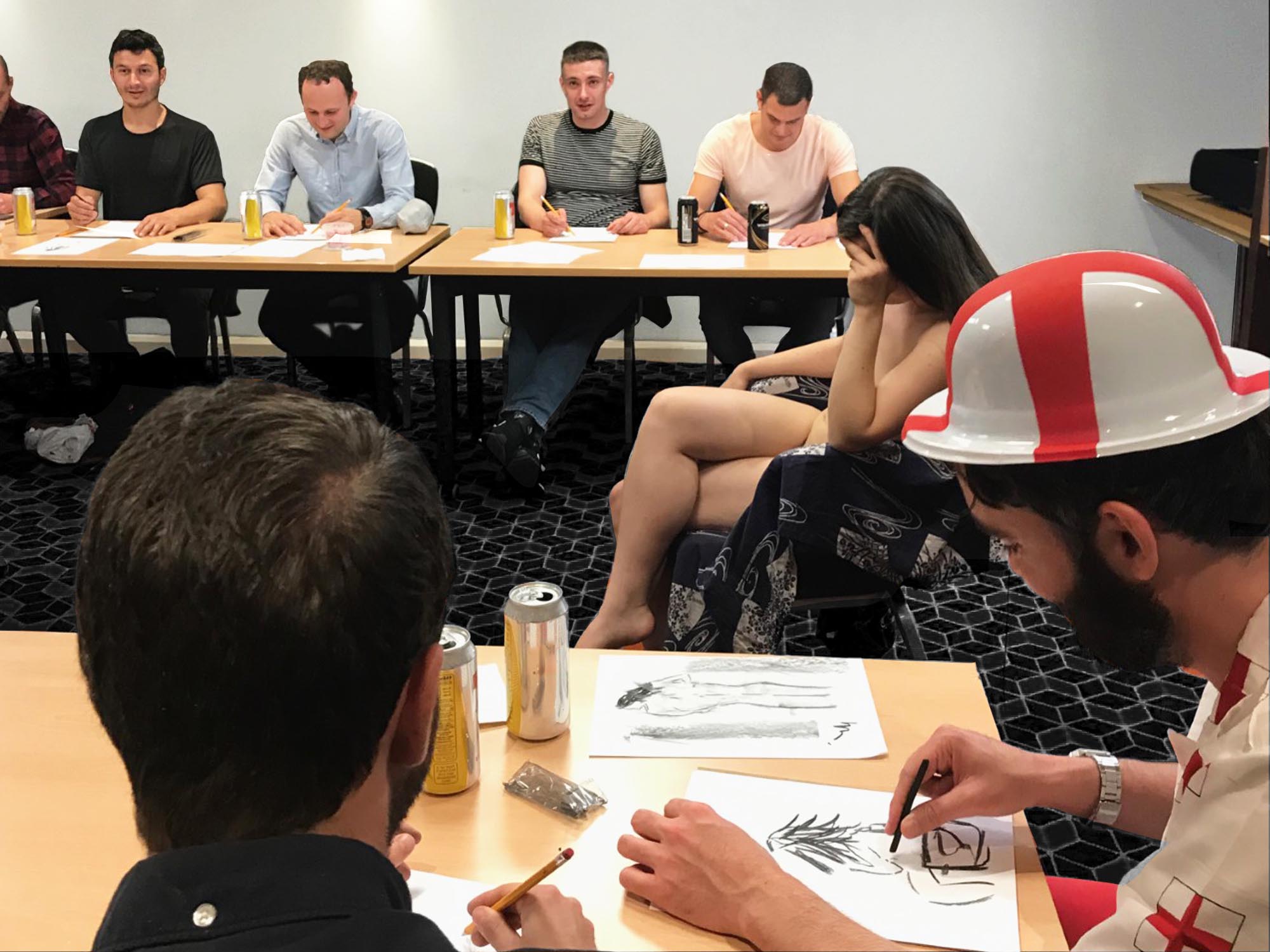 Stag Do Life Drawing in Milton Keynes
Enjoy the perfect bonding experience for you and your friends with stag do life drawing in Milton Keynes! Create unforgettable memories as you sketch a beautiful female model striking various poses, providing a unique and hilarious afternoon that everyone will discuss. Our knowledgeable art tutor will also be on hand to provide support and guidance throughout the session, ensuring that everyone can craft their masterpiece. Whether it's just for fun or you want to hone your creative skills - this one-of-a-kind activity guarantees a fun time for all!
With everything you need included all you must do is show up and start sketching. Our experienced art tutor will be on hand to provide guidance, helping you perfect your creativity - and, of course, unlock plenty of laughs along the way! Whether just for fun or to hone your skills - this unique activity guarantees a fun time for all.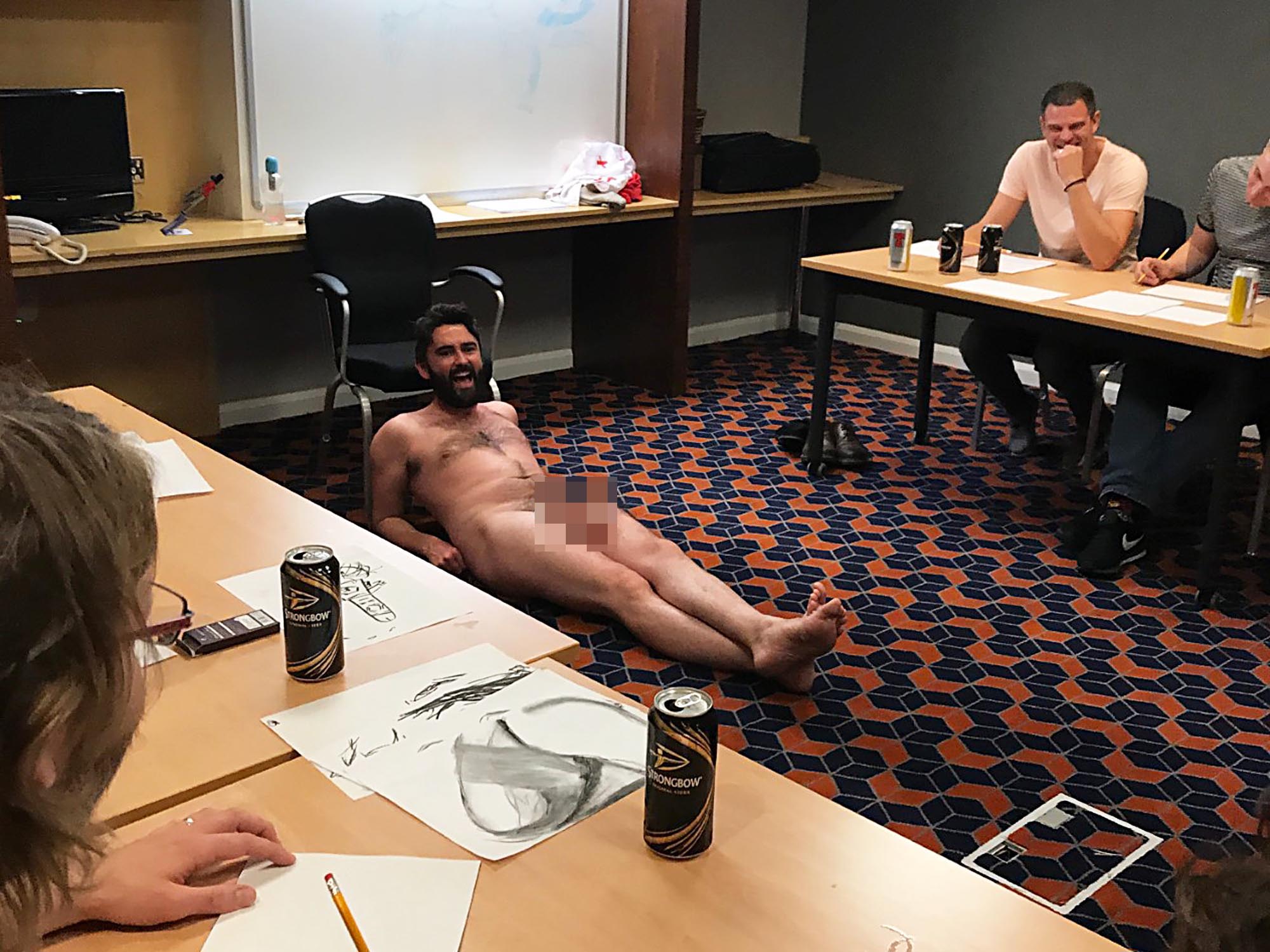 Lesbian and Gay Life Drawing Parties in Milton Keynes
Unlock your creative potential in Milton Keynes with a Lesbian and Gay Life Drawing Party! Make sure your day is one to remember, as we provide the perfect inclusive space to sketch beautiful models. Our experienced art tutor will be on hand to give tips and guidance for all abilities, making this an unforgettable experience for everyone. So why not embrace this city's vibrant LGBTQ+ scene whilst enjoying a memorable and entertaining afternoon of life drawing?
Our experienced instructors will provide a relaxed and casual atmosphere, helping participants of all skill levels channel their creativity. Eager models from various walks of life will be on hand to pose for you – allowing you to create lasting memories and build upon your artistic talent. Don't miss out on this unique experience - book now for an unforgettable evening full of fun and sketching!
Where are Milton Keynes's Life Drawing Parties Held?
Celebrate creativity and artistry in Milton Keynes with an unforgettable life drawing party! Our experienced instructors provide a relaxed and casual atmosphere for all skill levels while eager models from diverse backgrounds offer stunning poses. Take advantage of this creative opportunity at some of the city's most popular venues, such as hotels and bars around the bustling shopping district, The Hub, and historic Old Wolverton.
Or you could enjoy the convenience of our versatile mobile classes, which can bring the fun right to your doorstep - an apartment, home, cottage or even a hen house. Experienced instructors and eager models from different backgrounds provide a relaxed, casual atmosphere that suits all skill levels.