Life Drawing Parties in Newcastle
Life Drawing Parties in Newcastle
Unleash your inner artist in a unique and unforgettable celebration. Our Newcastle drawing parties offer the perfect activity for any special occasion, whether a hen or stag do, birthday bash or an enjoyable group outing! You'll be guided through sketching tastefully nude male and female models - nothing like letting loose with some creative fun to give you something to remember!
Unlock your inner Monet and take a journey of self-discovery with our professional art tutor! We've got all the supplies -all you need to do is grab some pencils, bring your creativity, and join us in this exciting adventure. So, sharpen those drawing skills while having a casual yet classy good time that promises lasting memories!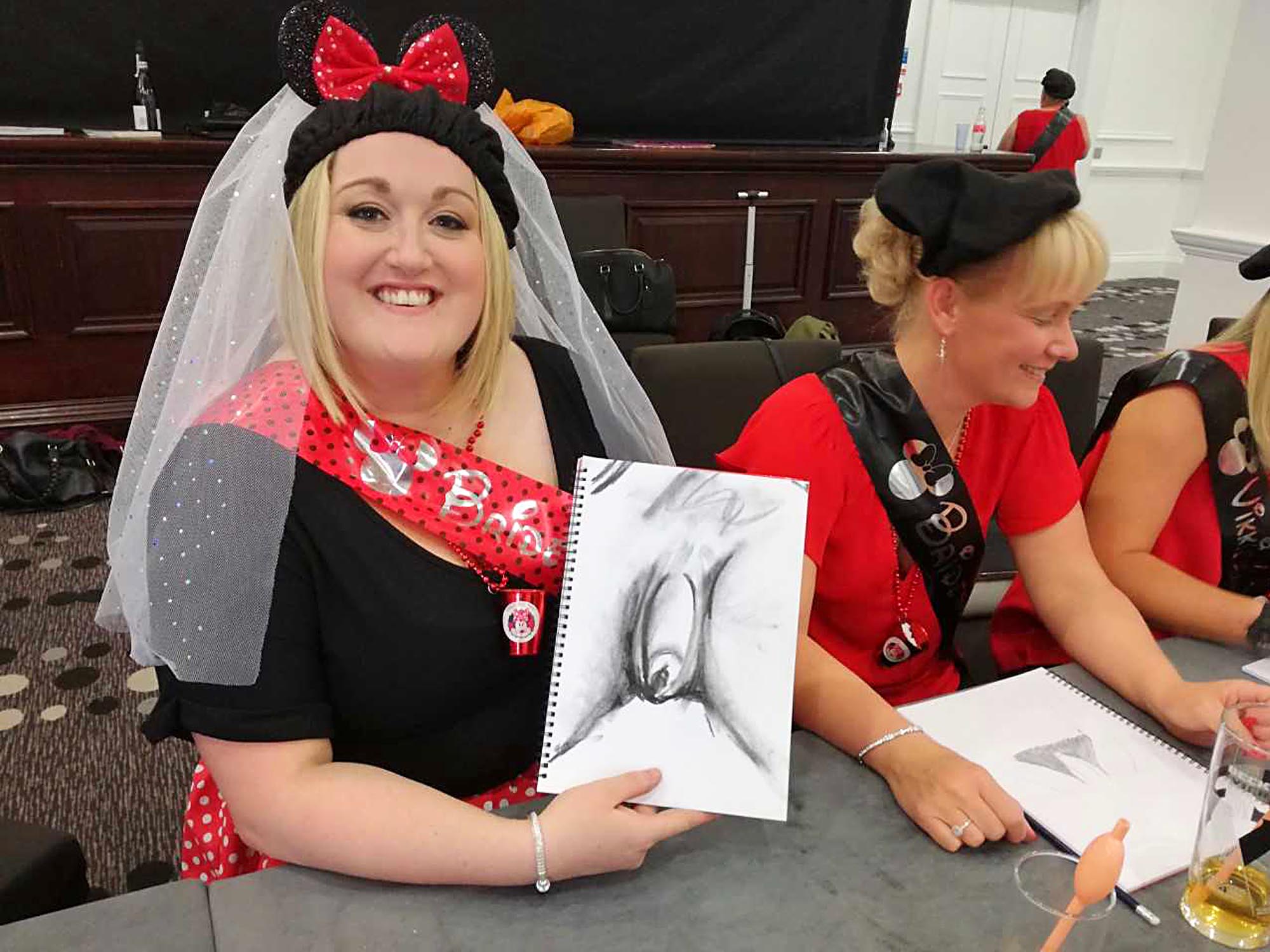 Hen Party Life Drawing in Newcastle
Get a group of friends together, head down to the city centre, and experience an unforgettable night that combines artistry with laughs - hen life drawing classes featuring male models striking creative poses! It's time for some real fun.
Unleash your inner artist and make unforgettable memories with our art tutor at a Newcastle hen party! With guidance, support, fun games, and friendly competition, you'll use all your creative talents to create masterpieces you can take home. So let loose the bridal squad's artistic side for an evening guaranteed to go down in history!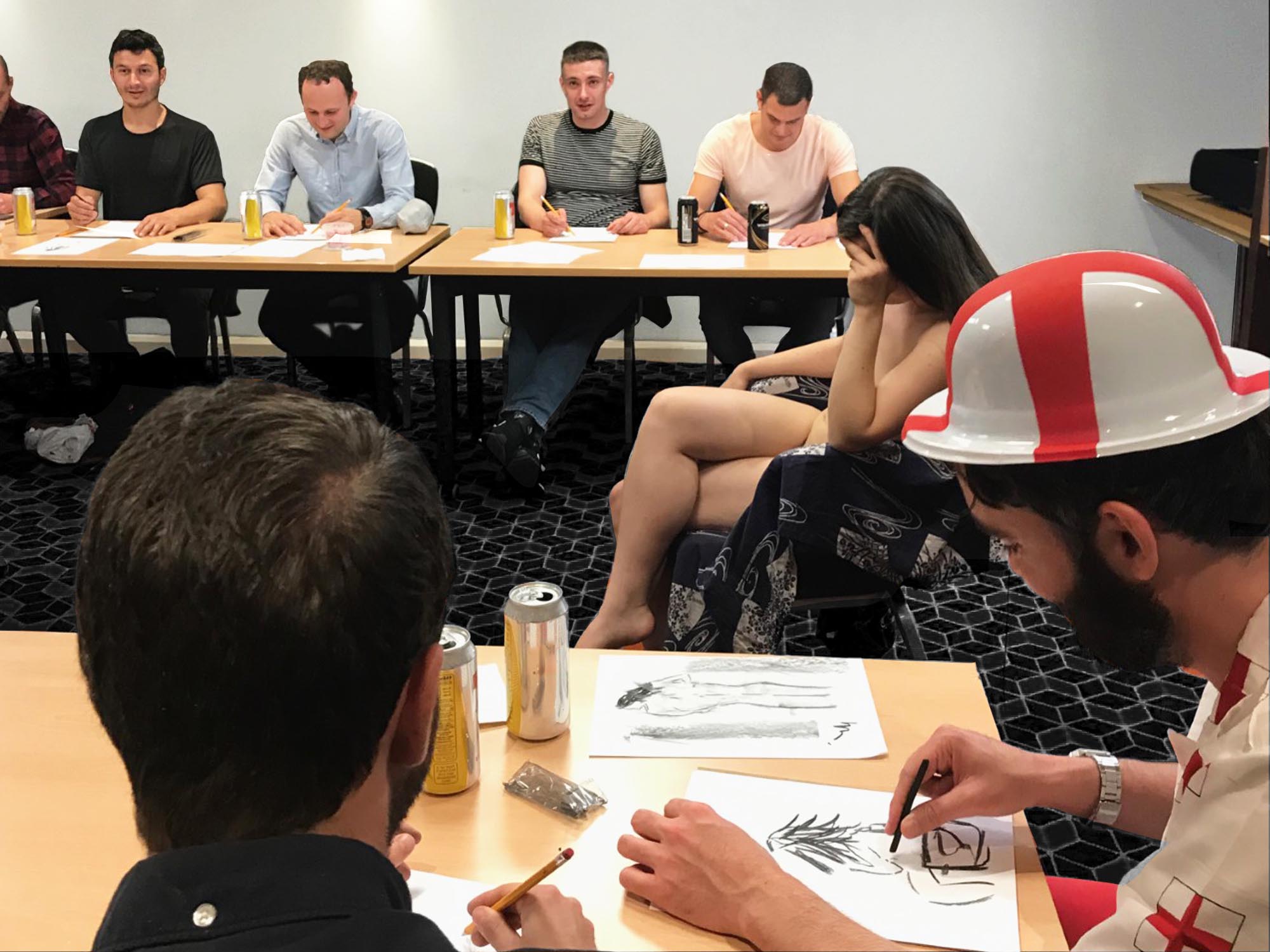 Stag Do Life Drawing in Newcastle
Make your stag do unforgettable with an afternoon of life drawing in Newcastle. Let the creativity and laughter flow as you draw a lovely model striking her most creative poses – guaranteed to bring you all closer together for some serious bonding fun!
Become an artist with the help of a professional tutor! Everything you need to create an art masterpiece is provided –show up and be amazed at what your talents can produce. This exclusive opportunity could let inspiration run free in a cosy private venue, don't forget to bring yourself along too!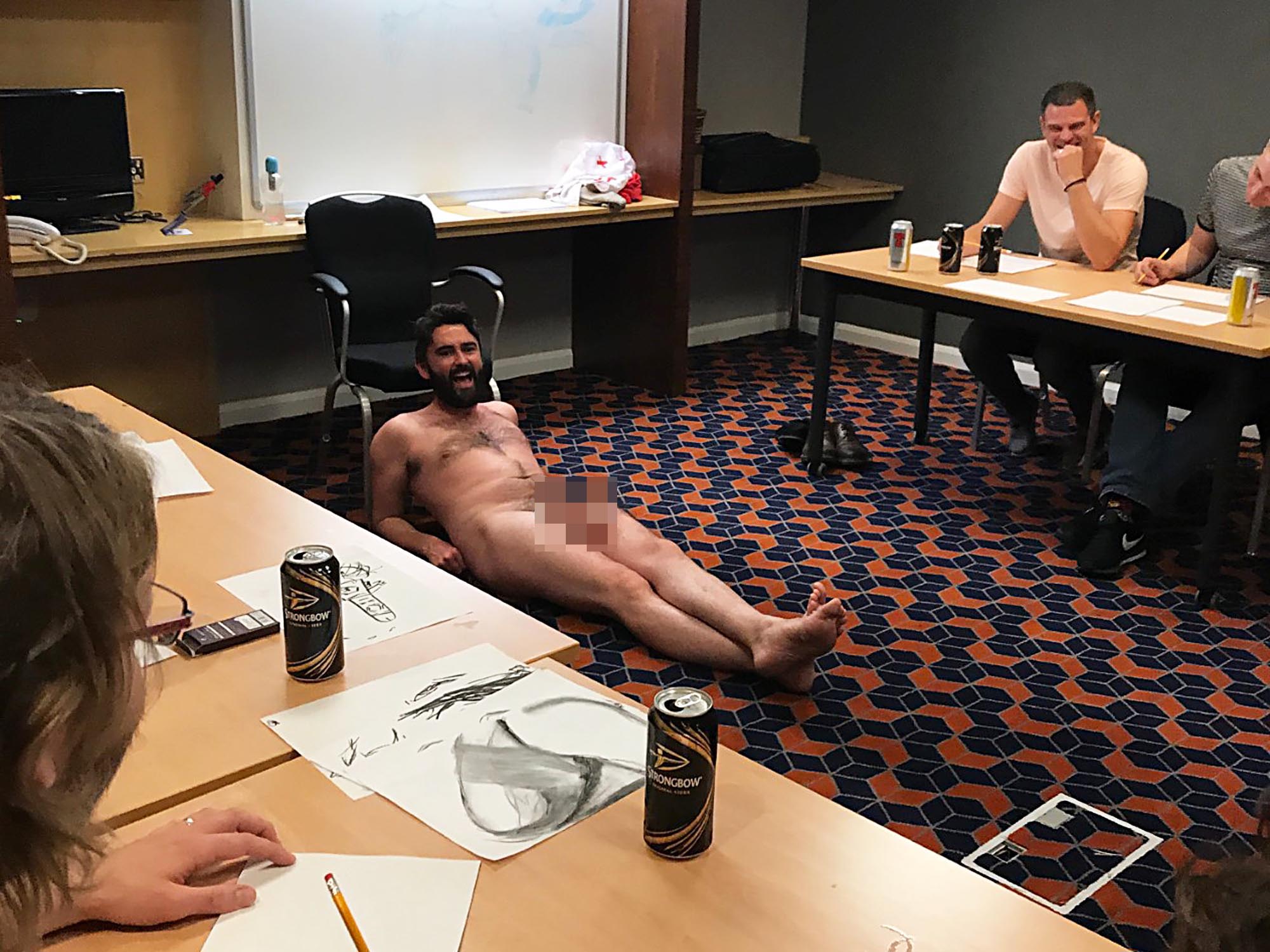 Lesbian and Gay Life Drawing Parties in Newcastle
Explore the vibrant LGBTQ+ scene in Newcastle by attending a one-of-a-kind Lesbian and Gay Life Drawing Party! Unleash your artistic expression at this private city venue, where everyone is welcome to discover their creative side.
Get ready to break the mould and enjoy a unique evening with friends! Bring your sketchpad – whether you're an experienced artist or just starting, our lively party scenes provide something for everyone. With eager models of every variety and seasoned instructors on hand, there's no better way to create lasting memories while having fun honing your artistic skills. So why not give life drawing a try?
Where are Newcastle Life Drawing Parties Held?
If you're in the mood for art-inspired fun, Newcastle's life drawing parties offer a real treat! With venues popping up all around town - from Pilgrim Street to Quayside and The Bigg Market - let your creativity run wild at one of these intimate events. Whether you consider yourself an artist or just looking for something unique, there's no shortage of creative experiences waiting throughout this vibrant city centre.
Are you looking for a unique party experience? You'll love Newcastle life drawing! Whether you're having fun at home or planning something special, this mobile life drawing class can reach your doorstep. Gather with friends and get creative - you won't forget it anytime soon!