Life Drawing Parties in Newquay
Activities
Nude male life model
Ideal for Hen Do's, Birthdays
Private, central venue
Fun & games for all
Ideal for Stag Do's
Naked female model
Private, central venue
Fun & cheeky activity
Life Drawing Parties in Newquay
Experience the ultimate Newquay life drawing party - an entertaining and must-have experience for a hen or stag do or simply as a fun group activity. Our tastefully nude models provide stunning poses for sketching and drawing in your creative style. Our talented team of models features both male and female participants, allowing you to capture all the stunning beauty of the human form with your artistry!
Unlock the secrets of figure drawing with our professional art tutor, who is here to provide guidance and tips for exploring various techniques! All necessary materials are provided - all you need to do is grab your pencils and embark on the adventure of a lifetime. Join us for an unforgettable experience that is cheeky, classy, and casual – book now before it's too late!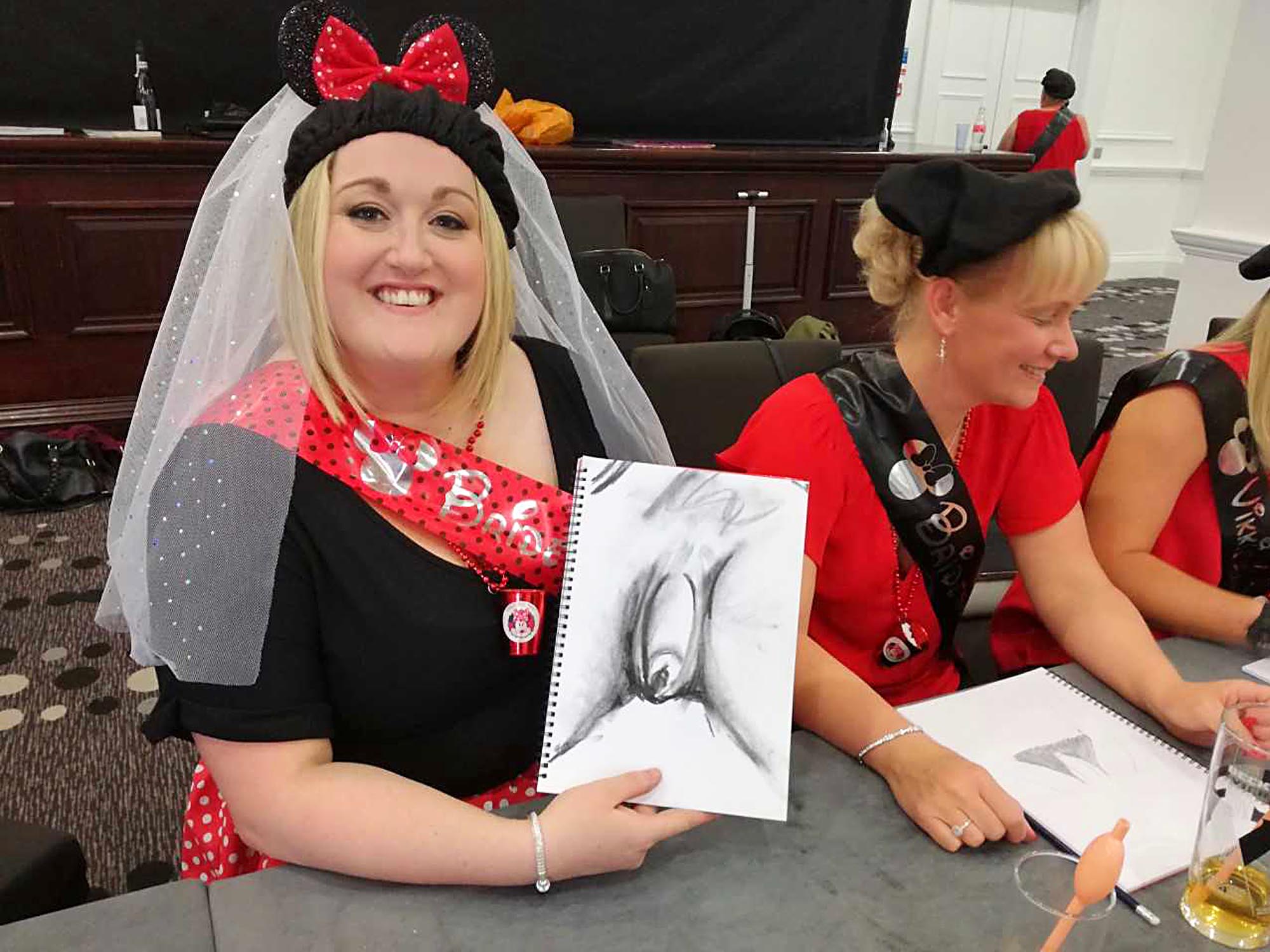 Hen Party Life Drawing in Newquay
Make your next hen night one to remember with a private life drawing class in Newquay's city centre. Laugh, relax, and explore your creative side as an expert male model shows you the art of figure drawing. Try out different poses and techniques with plenty of guidance from our professional art tutor - so don't be shy and join us for this unique and memorable experience!
Take a step out of your comfort zone and explore your inner artist at our Newquay hen party life drawing class. Our experienced art tutor will provide plenty of guidance and support so that you can test your skills with fun games and friendly competitions. Capture the moments of your unique experience by taking home your creative masterpieces - this activity promises to make your memories last a lifetime!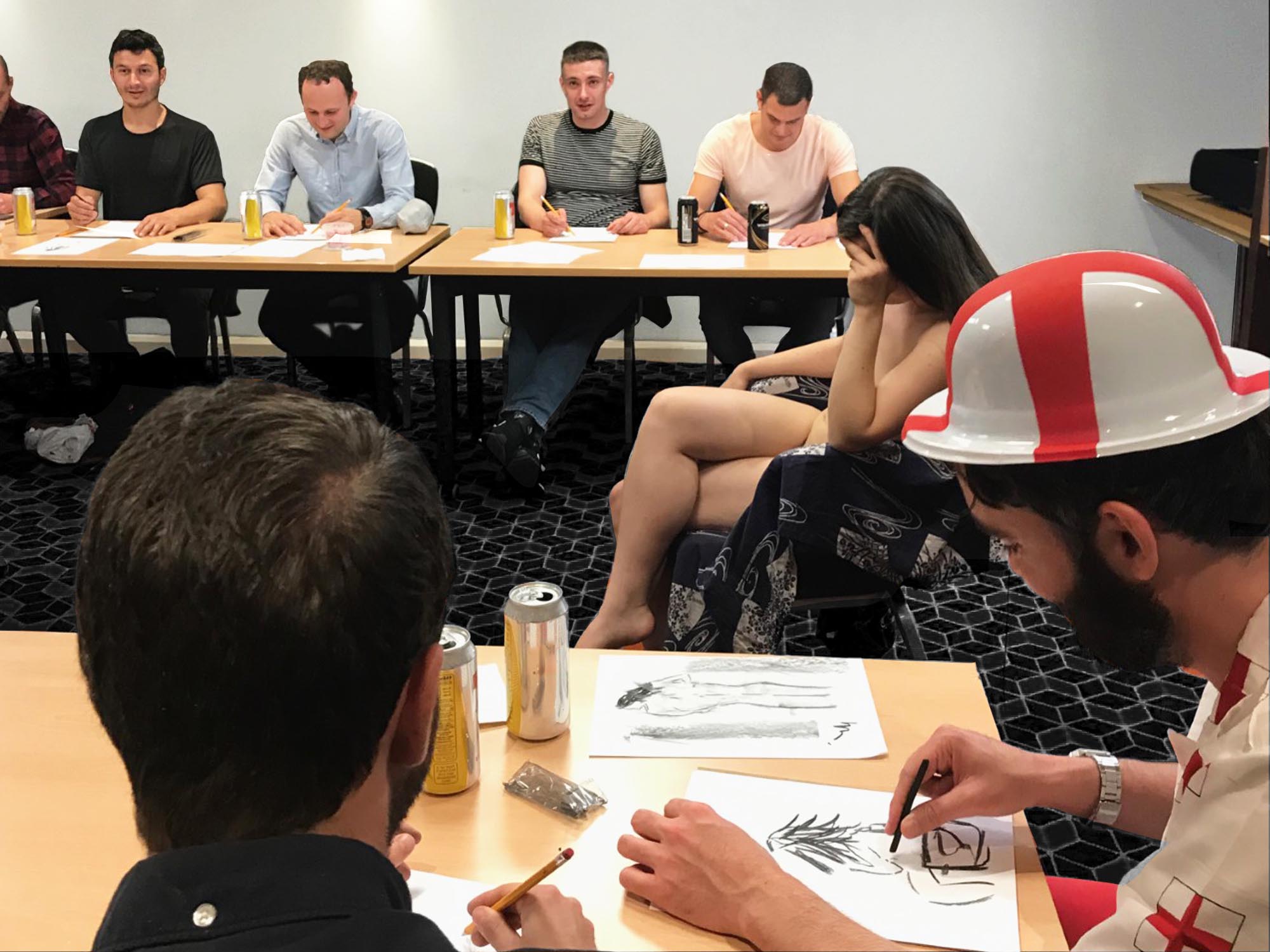 Stag Do Life Drawing in Newquay
Take your stag do to the next level with a fun-filled and entertaining life drawing class in Newquay. Laugh and bond with your mates as you sketch a gorgeous model striking various poses - it's the perfect way to make your stag do unforgettable! With an art tutor to provide guidance and help, you can create some fantastic pieces of art while enjoying each other's company. The memories you make here will stay long after the night ends.
Unleash your inner artist at a private, Newquay-based life drawing class and let yourself be guided by a professional tutor. With everything you need - from art materials to a private venue - included all you must do is show up and get creative! Let go of your inhibitions, grab those pencils, and make something spectacular - your masterpiece awaits!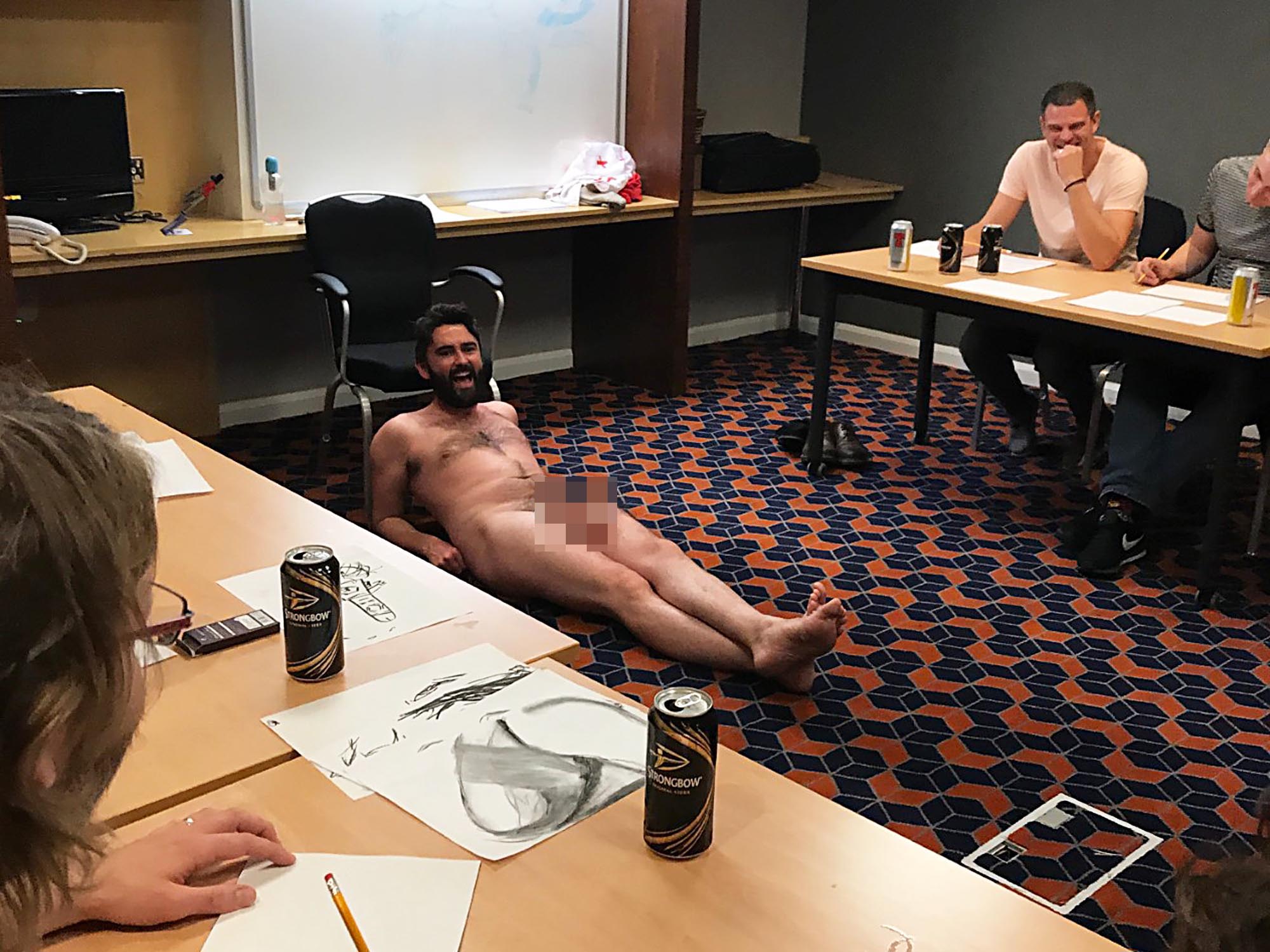 Lesbian and Gay Life Drawing Parties in Newquay
Newquay celebrates diversity, and one of the best ways to experience this is by attending a Lesbian and Gay Life Drawing Party. Connect with your creative side as you learn to draw human art in an inclusive, private venue with like-minded people. Unleash your inner artist and revel in the beauty of different perspectives - it's the perfect way to build community and appreciation for all individuals.
Step out of your comfort zone and join us at our LGBTQ+ friendly life drawing parties. Participants of all skill levels are welcome to come and have a great time meeting new people and learning the art of life drawing. Our experienced instructors provide all the necessary materials, leaving you free to let your inner artist shine! With an array of diverse models ready to pose, you'll create unforgettable memories of joy and self-expression that will last a lifetime.
Where are Newquay Life Drawing Parties Held?
Bring your art skills and creative flair to our dazzling life drawing parties in select venues throughout Newquay. Our lively soirees are designed for people of all levels and interests, providing an opportunity to meet new friends, learn about different artistic techniques, and create stunning artwork. With quality materials on hand and professional tutors offering their expertise every step of the way, be sure to come along and enjoy a one-of-a-kind evening!
Enjoy a unique, artsy experience with our mobile life drawing class in Newquay. Our experienced tutors bring the party right to you, providing all the supplies and guidance you need for a night of creative fun. Enjoy the freedom of setting up your venue and exploring different artistic techniques as we provide an unforgettable experience for people from all walks of life. From hen houses to cosy cottages – unleash your inner Picasso with our one-of-a-kind mobile life drawing classes!