Life Drawing Parties in Norwich
Activities
Nude male life model
Ideal for Hen Do's, Birthdays
Private, central venue
Fun & games for all
Ideal for Stag Do's
Naked female model
Private, central venue
Fun & cheeky activity
Life Drawing Parties in Norwich
Experience something truly unique at one of our life drawing parties in Norwich. Our experienced tutors and professional art supplies ensure you get the best out of this creative journey. From exploring new techniques to honing your existing skillset, working with our male and female models allows you to capture a range of poses in both long and short durations. Make it a special occasion or just an evening out with friends; enjoy life drawing in the comfort of your home or an exotic location – an unforgettable experience!
Embark on a delightful artistic journey as we provide you with all the necessary drawing materials and a seasoned art instructor to offer expert guidance in exploring various techniques and tips for mastering the art of figure drawing. Join us for a casual, playful, refined experience that creates lasting memories. Remember to bring your pencils, and let's dive into this adventure together!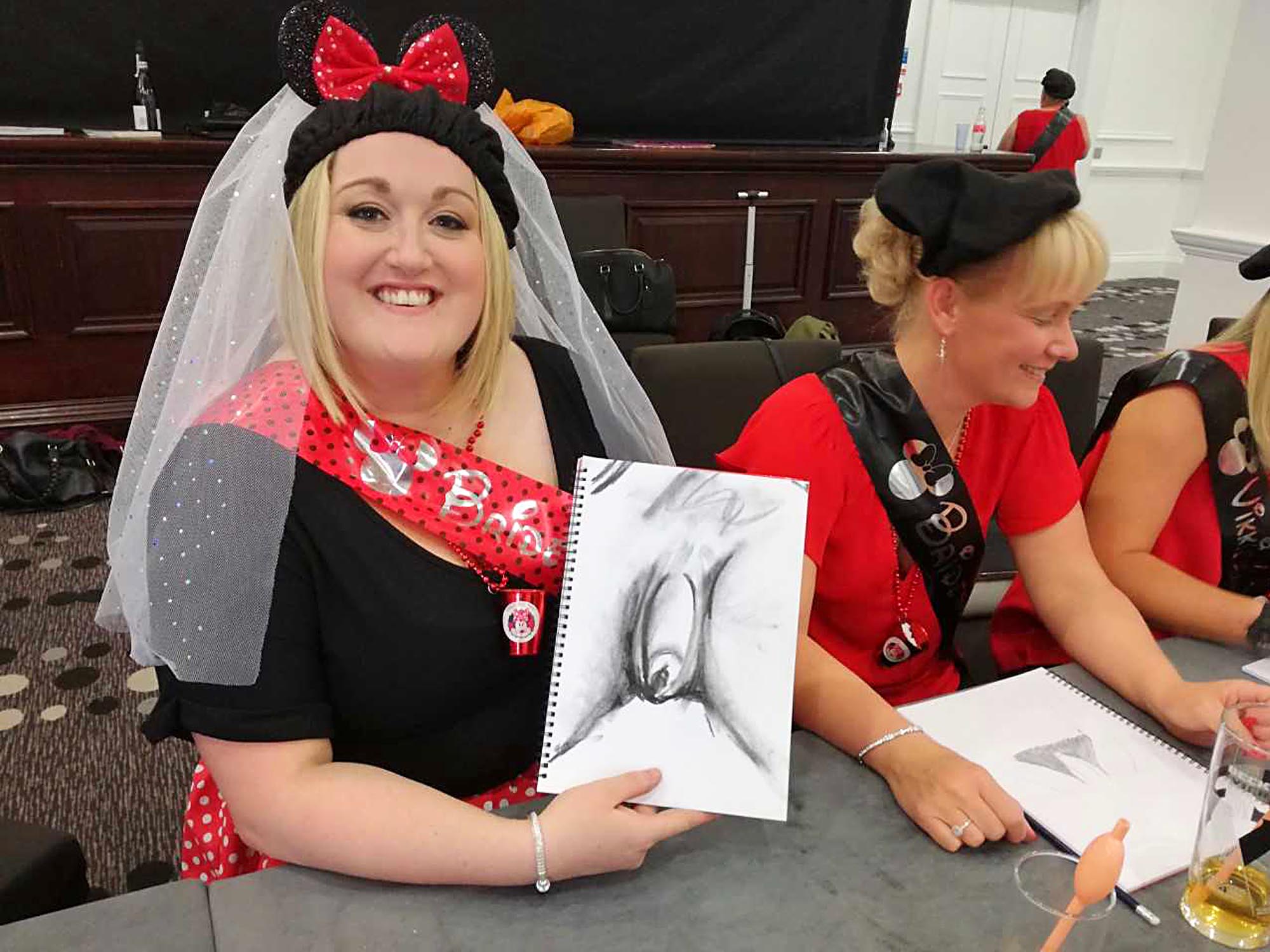 Hen Party Life Drawing in Norwich
While Norwich boasts of its lively nightlife and thriving cultural offerings, one of its best-kept secrets is the hen party life drawing classes. Treat yourself and your friends to a private city centre venue where you can relax, tap into your creativity, and enjoy laughter while sketching a male model in different poses. Unleash your inner artist and make memories that will last a lifetime!
With an art tutor available to offer guidance and support, the atmosphere during the session is laid-back and comfortable. Engage in fun games and friendly competition to put your artistic skills to the test. Take your creative masterpieces home at the end of the class to cherish and recall the unforgettable memories of your Norwich hen party. Rest assured; this activity is guaranteed to be a highlight of your celebration!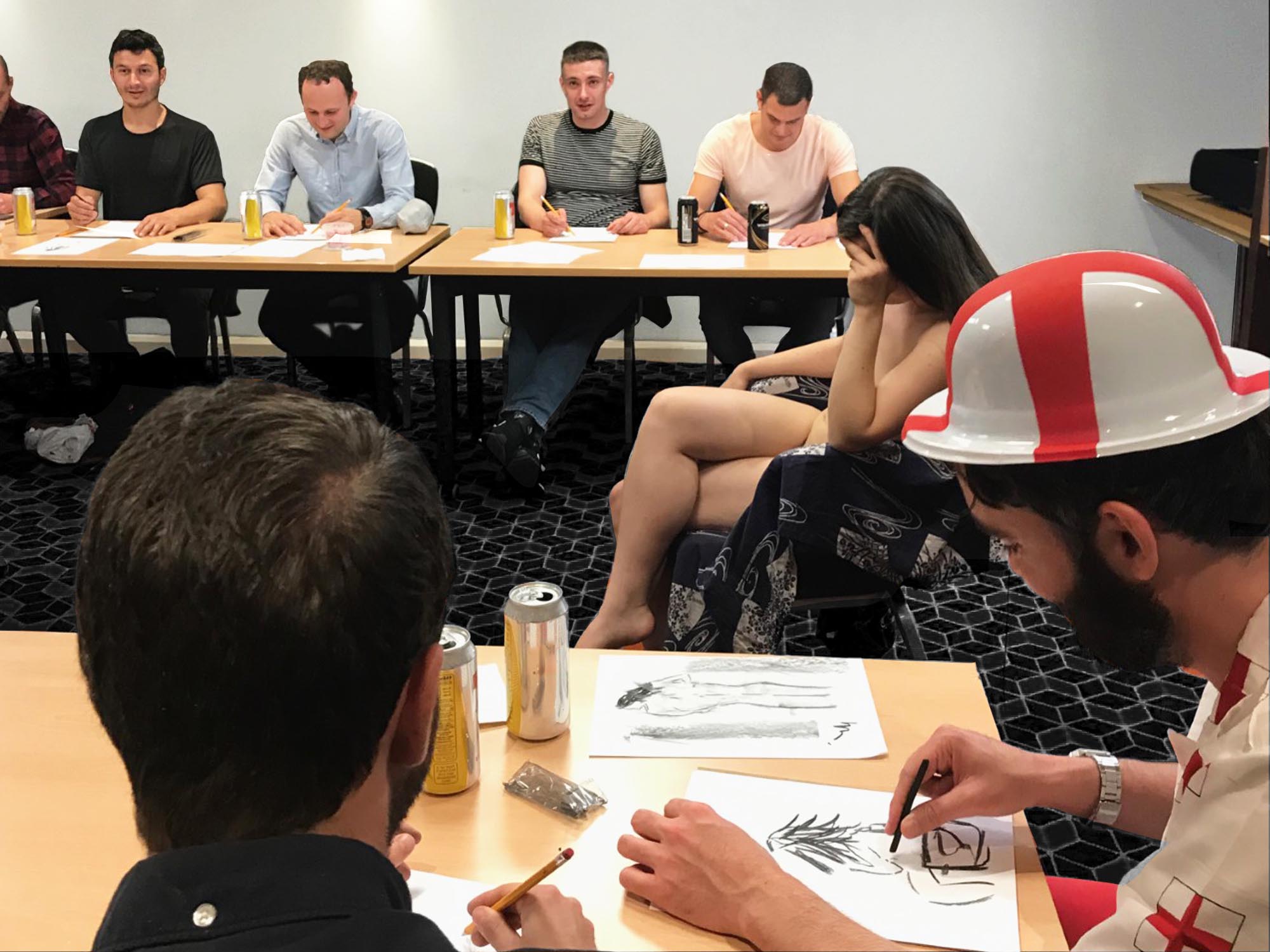 Stag Do Life Drawing in Norwich
Prepare for an unforgettable and uproarious experience with your mates with stag do life drawing in Norwich. Picture spending an afternoon sketching a beautiful female model as she strikes various creative poses. It's an excellent opportunity to bond and share laughs while unleashing your artistic flair!
Don't fret about your artistic abilities; a skilled tutor will be available to offer tips and guidance to assist you in creating your unique masterpiece. Moreover, everything you require, from drawing supplies to a private venue, is included, so all you need to do is show up and let your inner Picasso shine!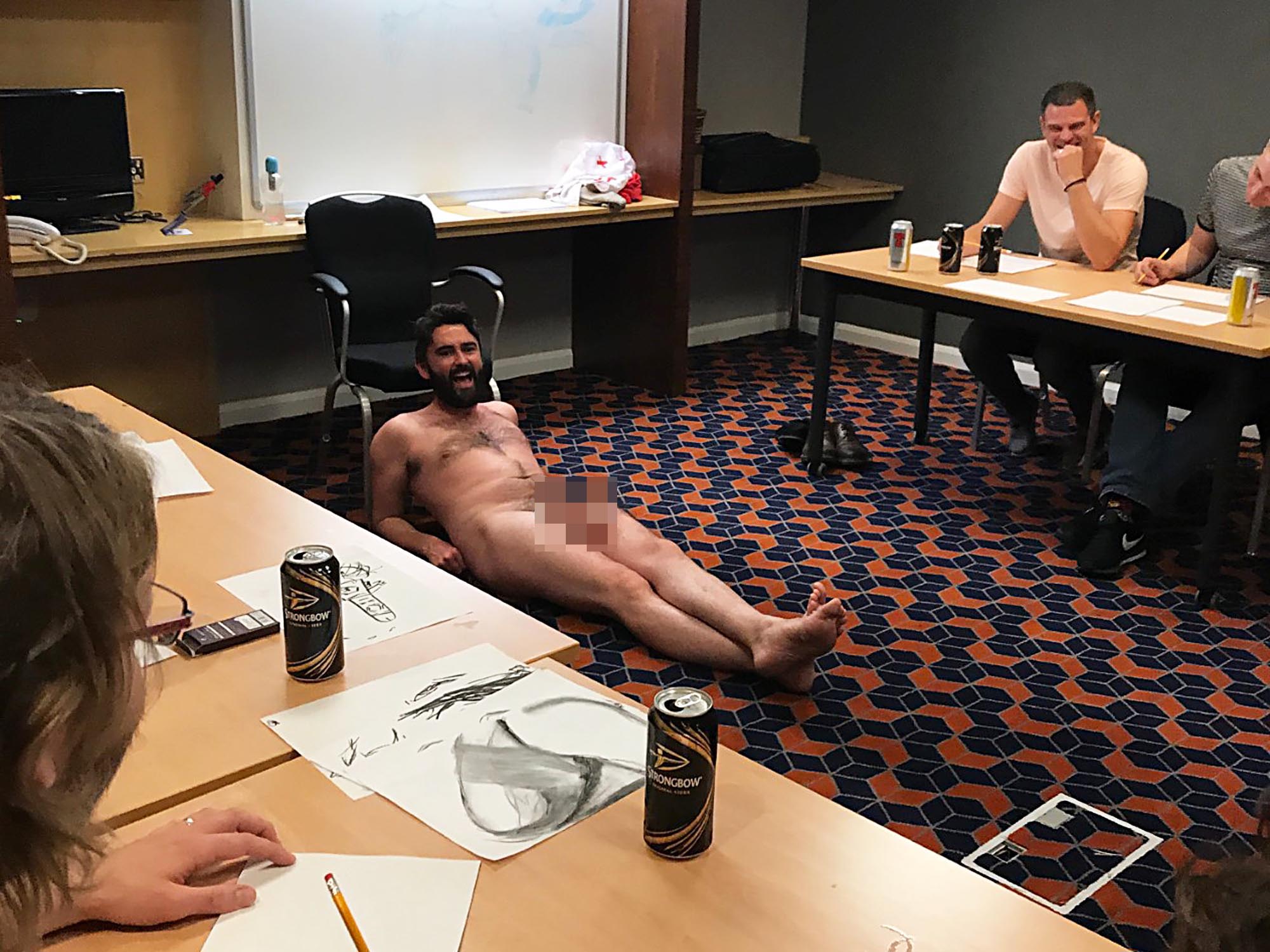 Lesbian and Gay Life Drawing Parties in Norwich
What could be a more fitting way to celebrate and embrace diversity than attending a Lesbian and Gay Life Drawing Party in Norwich, a city with a thriving LGBTQ+ scene? Held at a private venue within the city's heart, these inclusive events offer a distinctive opportunity to unleash your artistic talent while exploring your creativity.
Get ready to sketch eager life models of diverse shapes and sizes, available for both men and women. At the same time, seasoned instructors guarantee a relaxed, engaging atmosphere that welcomes participants of all skill levels. If you're searching for an unconventional yet thrilling way to spend an evening, consider joining one of these life drawing parties. You're sure to have a fantastic time and create unforgettable memories while honing your artistic abilities.
Where are Norwich Life Drawing Parties Held?
For art aficionados and party animals, life drawing parties in Norwich offer an experience like no other. These events are frequently hosted in private function rooms throughout the lively city centre, with sought-after locations including hotels and bars around the iconic Norwich Lanes, Tombland, and Prince of Wales Road.
Furthermore, the flexible mobile life drawing class can transport the creative celebration to your doorstep. With the option to host at your apartment, hen house, home, or cosy countryside cottage, you can bring the art party to you! So, why not infuse some colour into your next social gathering and dive headfirst into an unforgettable Norwich life drawing party?