Life Drawing Parties in Reading
Activities
Nude male life model
Ideal for Hen Do's, Birthdays
Private, central venue
Fun & games for all
Ideal for Stag Do's
Naked female model
Private, central venue
Fun & cheeky activity
Life Drawing Parties in Reading
Celebrate with a creative twist! Host an unforgettable party in Reading by taking part in life drawing. Our models, tastefully posed and both male and female, will allow you to embrace your inner artist as you capture different poses on paper. Whether it's for a hen or stag do or just some fun between friends - this original activity will indeed wow all guests!
Unlock your creative potential and join us on an artistic journey. Our professional art tutor can help sharpen your figure drawing skills with all the necessary materials for a fun, cheeky yet sophisticated experience that'll be unforgettable! Grab those pencils, and let's get sketching.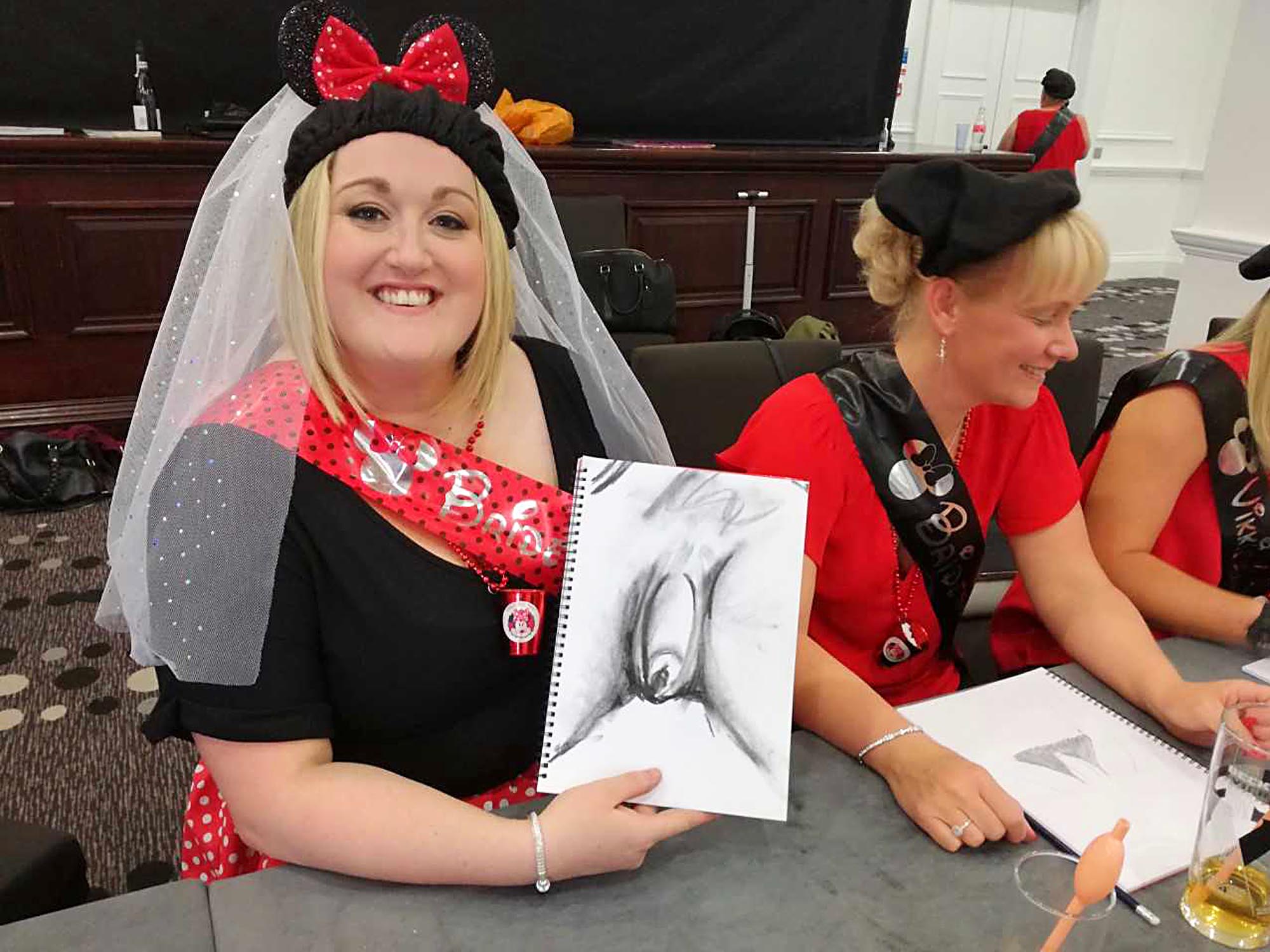 Hen Party Life Drawing in Reading
Ready for a night on the town? Look no further than Reading, home to cosy pubs and captivating culture! But why not mix it up with something unique like a hen party life drawing? Gather your pals at an intimate city centre venue to experience some artful fun while sketching out sultry poses from their male model muse in living colour – laughter guaranteed!
Join the hen party for fun! With an art tutor to provide guidance and support, you can put your artistic talents into practice with unique games. At the end of this truly memorable activity, take home a creative masterpiece that symbolises all the joy experienced at Reading's special evening – a perfect keepsake from the occasion.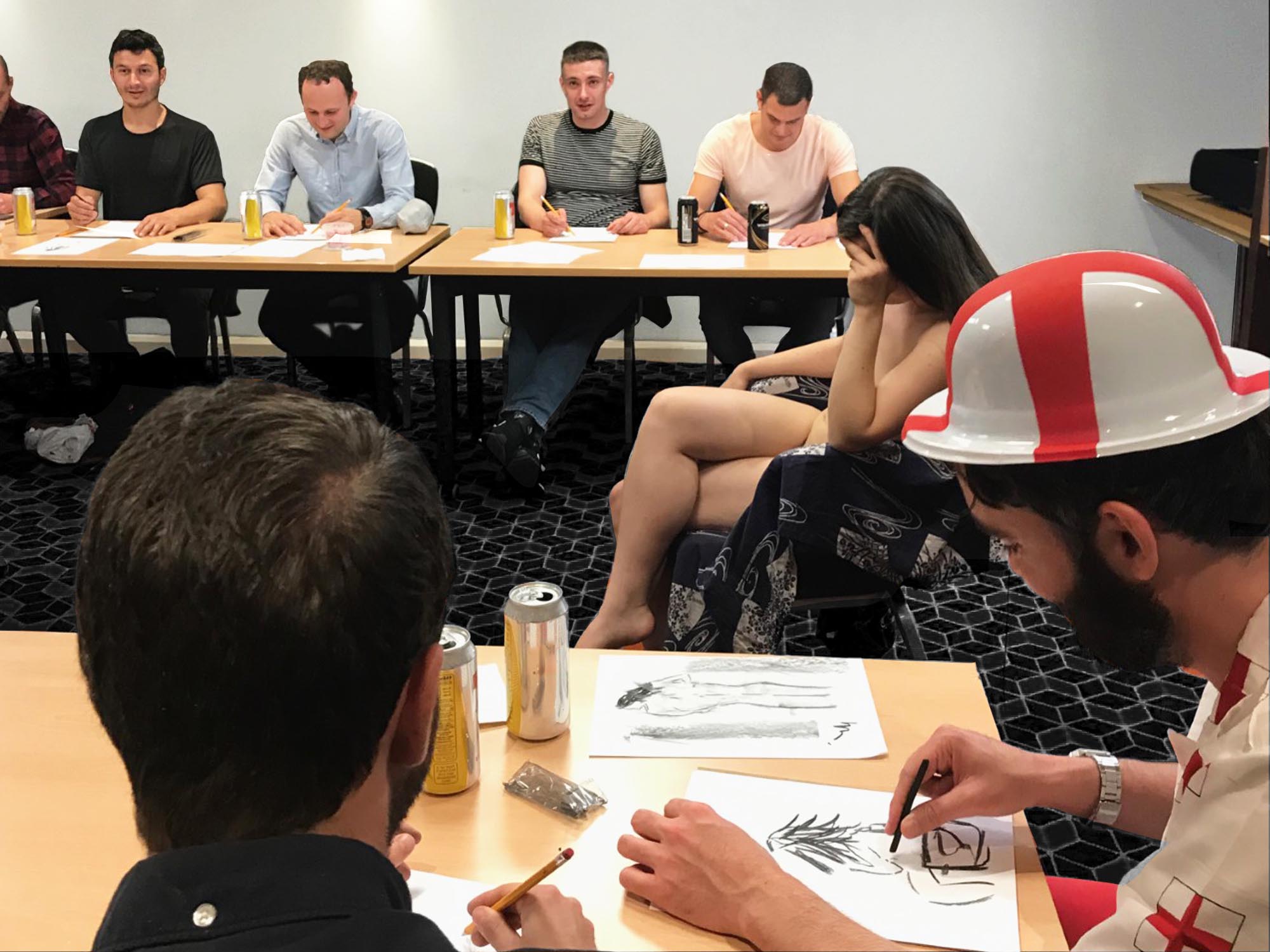 Stag Do Life Drawing in Reading
Looking for a unique and fun experience to share with friends? Why not consider attending a stag do life drawing session in Reading? You'll get to sketch a fantastic female model striking creative poses, creating memorable moments. Bond over laughter as you capture those poses – it's perfect for any group of guys wanting something out of the ordinary that also guarantees good times together.
Explore life drawing with the help of a professional tutor! Everything you need, from quality drawing materials to an intimate venue, is all taken care of, allowing you to focus solely on honing and expressing yourself. Get ready for a unique painting experience that will result in your masterpiece!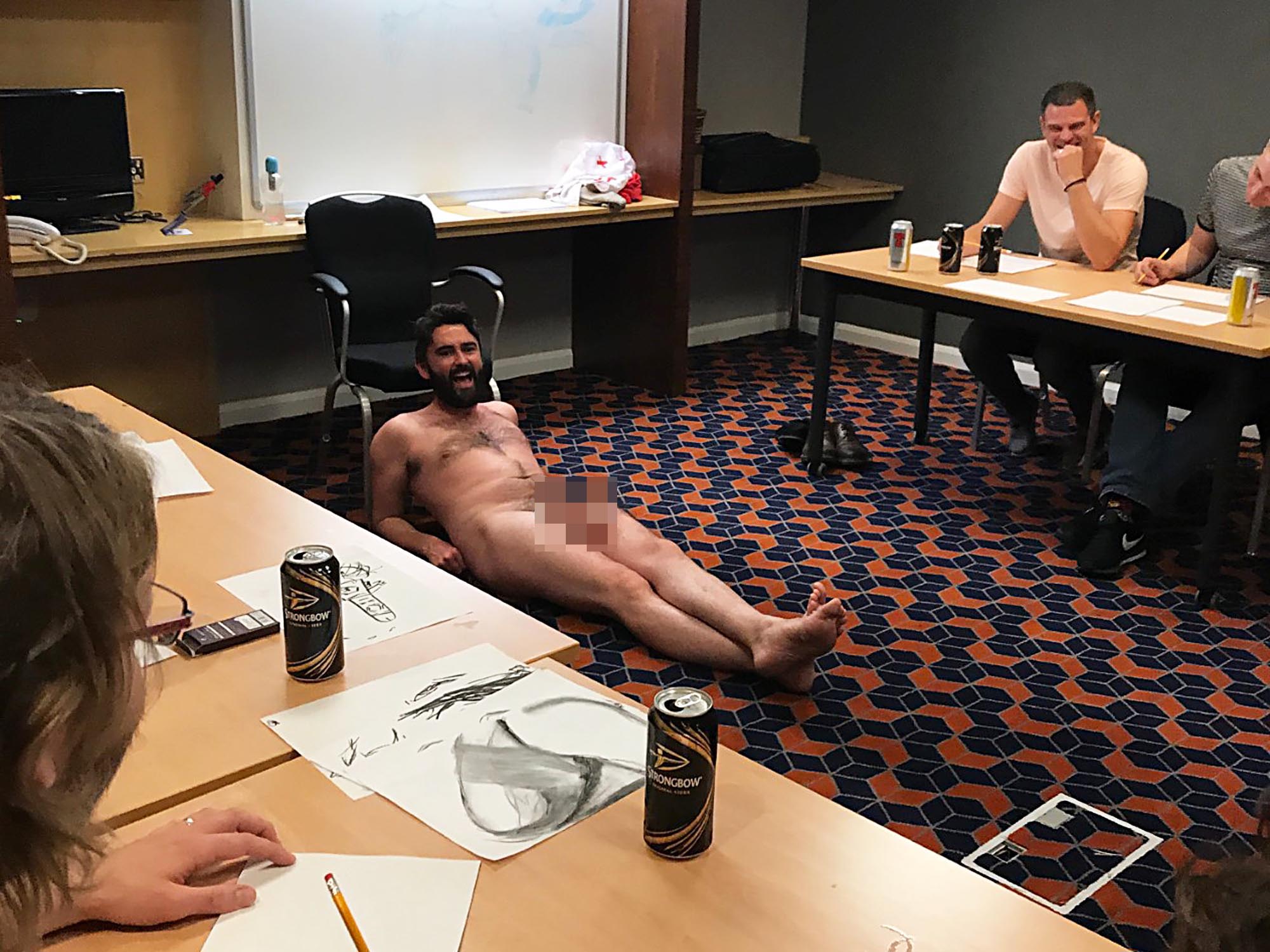 Lesbian and Gay Life Drawing Parties in Reading
Readings' LGBTQ+ community invites you to let your imagination run wild at a special Lesbian and Gay Life Drawing Party! This inclusive event promises an inspiring evening of creativity, held within the city's heart in its private venue. Get ready to embrace diversity with artistic flair - this party has something for everyone!
The perfect opportunity to hone your artistic skills awaits! At life drawing parties, you'll find a variety of models presented in all shapes and sizes for men and women alike. Experienced instructors lead the classes with a fun-filled casual atmosphere suitable for anyone, no matter their skill level. With an unforgettable evening guaranteed every time, join us as we create special memories through art!
Where are Reading Life Drawing Parties Held?
Reading is alive with unforgettable experiences, and life drawing parties are no exception! These art-filled evenings draw various creatives to popular venues, including hotels, bars and private function rooms around Friar Street, Minster, and Castle Street for an exciting night out.
Add a unique twist to your next gathering with a remarkable Reading mobile life drawing class! Go beyond the typical social affair, and have this versatile mobile experience come directly to you, whether in your home or at that cosy countryside cottage. It will bring some colour into the party and memories that will surely last long after its end!