Life Drawing Parties in Sheffield
Activities
Nude male life model
Ideal for Hen Do's, Birthdays
Private, central venue
Fun & games for all
Ideal for Stag Do's
Naked female model
Private, central venue
Fun & cheeky activity
Life Drawing Parties in Sheffield
Celebrate your hen or stag do or enjoy a fun group activity with life drawing parties in Sheffield. These events offer a unique and entertaining experience that will leave a lasting impression. Unleash your inner artist as you sketch and draw various tastefully nude poses from our life models, featuring a mix of both male and female models to suit your preferences.
Our professional art tutor will provide you with all the drawing materials you need to embark on an adventure in figure drawing. With their expert guidance, you'll explore different techniques and gain valuable tips to help you hone your skills. So, grab your pencils and join us for a casual yet classy adventure that promises to create lasting memories!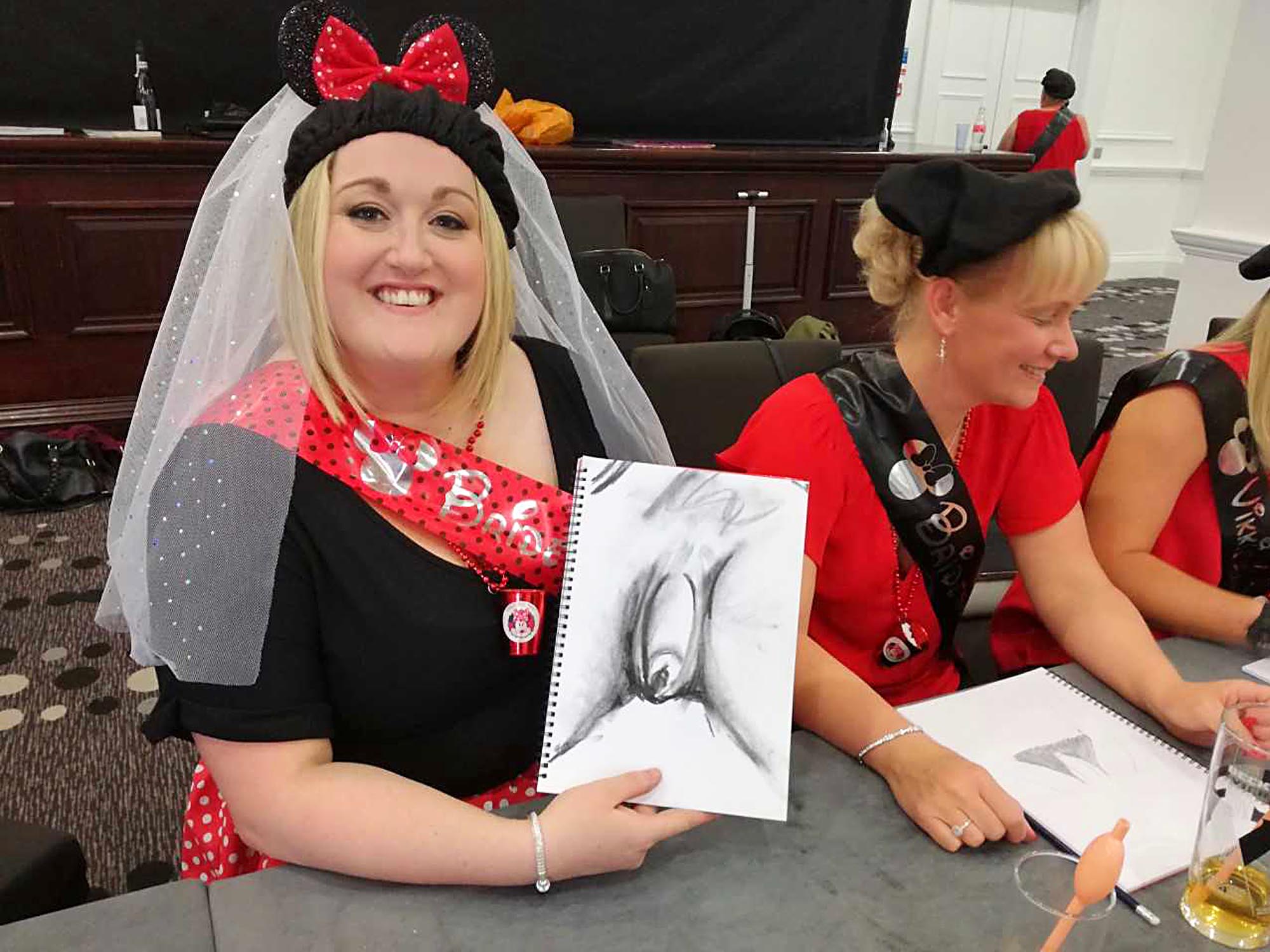 Hen Party Life Drawing in Sheffield
Sheffield boasts a thriving nightlife and a diverse cultural scene, but did you know that one of its most exciting hidden gems is hen party life drawing? Indulge in a unique and creative experience at a private venue in the city centre, where you and your friends can unwind, get creative, and laugh while sketching male models in various artistic poses.
Unleash your creativity at a Sheffield hen party life drawing class that promises to be a unique and unforgettable experience. With a professional art tutor to guide you and provide all the necessary drawing materials, you and your friends can enjoy a fun and casual atmosphere while playing games and competing. At the end of the session, take home your masterpiece and reminisce about your memorable time. This activity is sure to make your Sheffield hen party unforgettable.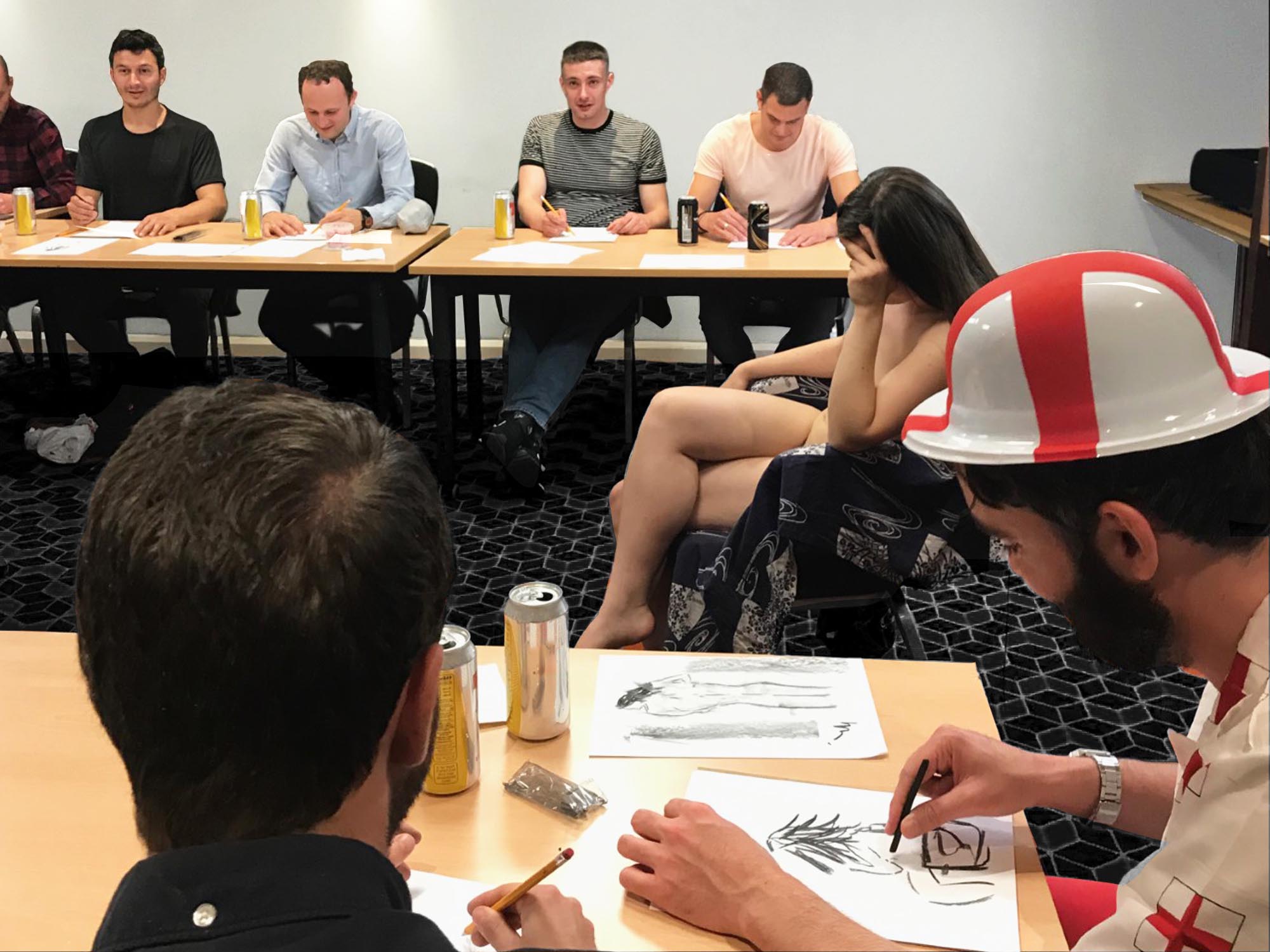 Stag Do Life Drawing in Sheffield
If you're looking for a unique and unforgettable stag do activity in Sheffield, why not try your hand at life drawing? Gather your mates and prepare for an afternoon of laughter and creativity as you sketch a beautiful female model in a private city centre venue. Our experienced art tutor will be on hand to offer tips and guidance, so you don't need to be a seasoned artist to enjoy this fun and cheeky adventure. Trust us; stag do life drawing in Sheffield is a one-of-a-kind experience you will remember!
Rest assured that you can join in the fun without being an artist. Our experienced instructor will be there to provide helpful tips and guidance, ensuring that everyone can create a piece they're proud of. All the drawing materials and a private venue are provided, so you can show up and let your inner artist shine. So why not take a break from your everyday routine and immerse yourself in the art world with our hassle-free, all-inclusive package?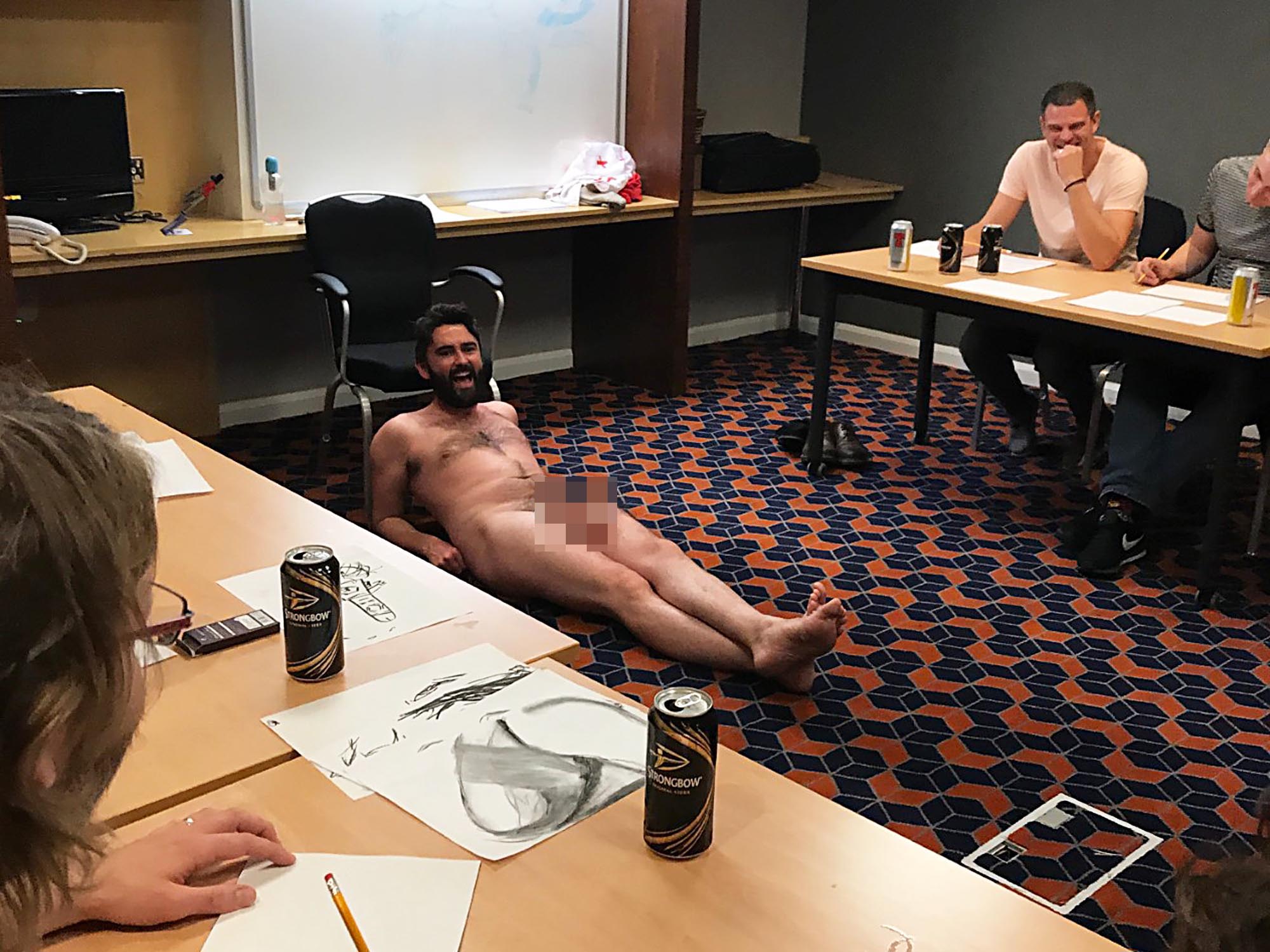 Lesbian and Gay Life Drawing Parties in Sheffield
Sheffield boasts a vibrant LGBTQ+ community, and there's no better way to revel in the city's diversity than by joining a lesbian and gay life drawing party. These welcoming events take place at private venues in the heart of Sheffield, providing a rare chance to explore your artistic side while immersing yourself in a fun and inclusive atmosphere.
Get ready to unleash your inner artist and attend a life drawing party! Whether you're a seasoned artist or just starting, there's something for everyone. With models of various shapes and sizes, you can sketch and draw to your heart's content. Experienced instructors ensure a relaxed and enjoyable atmosphere, making it easy for participants of all skill levels to join. So, why not try something new and attend a life drawing party? You'll have a fantastic time, create lasting memories, and even build upon your artistic abilities.
Where are Sheffield Life Drawing Parties Held?
Sheffield is a vibrant city with a thriving art scene, making it the perfect location for life drawing parties. These events are held in private function rooms throughout the city centre, with popular venues including bars and hotels in well-known areas such as Ecclesall Road, Division Street, and Kelham Island. Whether you're a seasoned artist or a beginner, these parties offer a fun and creative atmosphere that encourages participants of all skill levels to join in and let their inner Picasso shine.
With the option to host at your preferred location, a mobile life drawing class is a great way to add creativity to your next social gathering. Whether you prefer to have it at your apartment, hen house, home, or even a cosy countryside cottage, the versatile class can bring the life drawing party to your doorstep. Embrace your inner artist and make your Sheffield party unforgettable with this unique and engaging experience.