Life Drawing Parties in Southampton
Activities
Nude male life model
Ideal for Hen Do's, Birthdays
Private, central venue
Fun & games for all
Ideal for Stag Do's
Naked female model
Private, central venue
Fun & cheeky activity
Life Drawing Parties in Southampton
Are you looking for an unforgettable experience? Make your celebration one to remember with a life drawing party in Southampton! Discover your creative side as you sketch and draw our tastefully nude models, who feature both male and female poses. Whether it's a hen or stag do, or just looking to get the gang together - make sure that brush is ready because this activity will leave you wanting more!
Discover your inner artist! With our professionally trained art tutor on deck and all materials supplied, you can explore various figure drawing techniques in a fun and interactive environment. So, remember to bring those pencils for this unique journey, one filled with charm that will always leave an imprint of memories.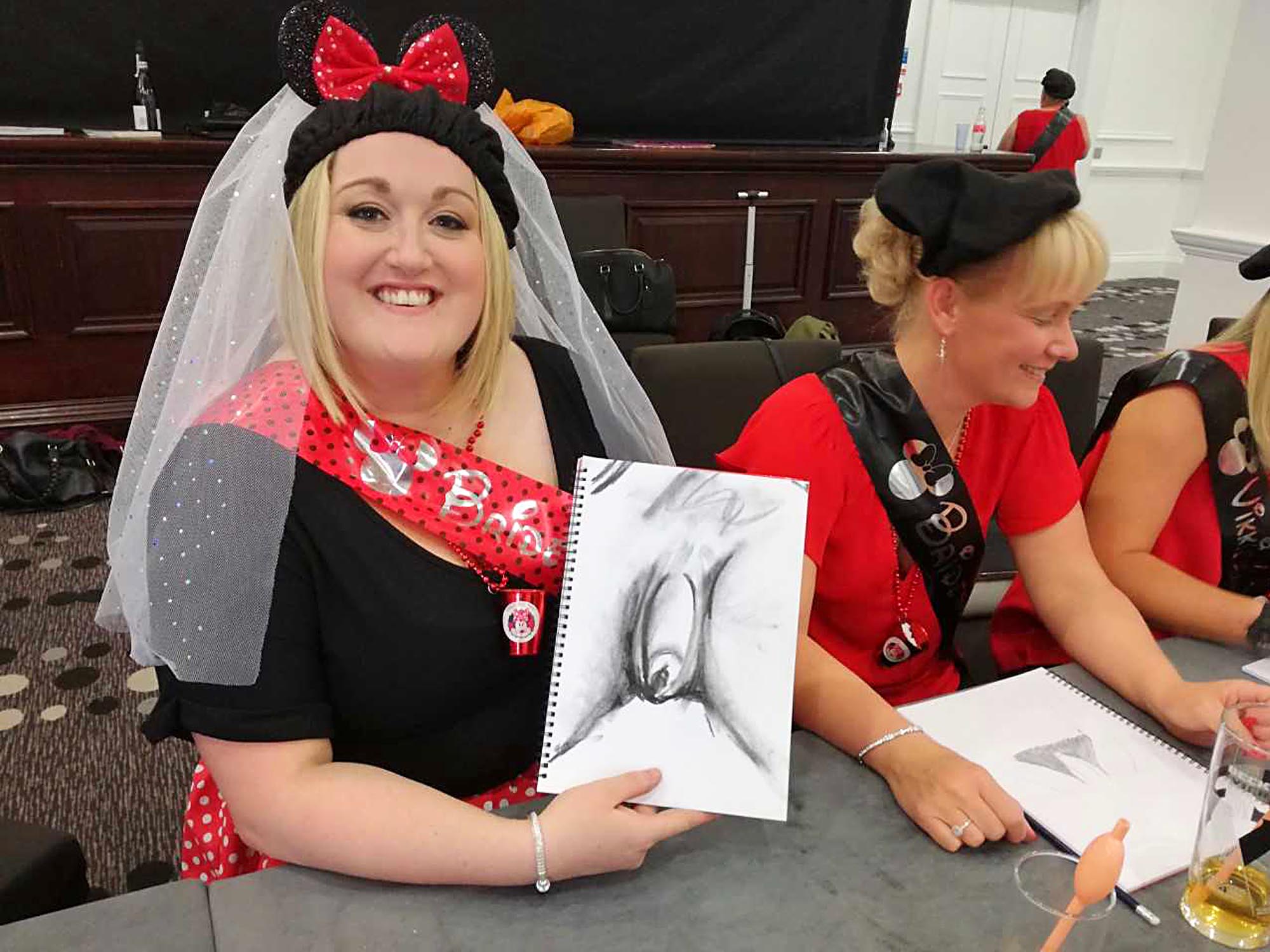 Hen Party Life Drawing in Southampton
Why not opt for hen party life drawing classes in Southampton for a special night out? Take your friends to an exciting city centre venue and explore the creative side of yourselves as you draw a male model! It's sure to be full of laughter and games. So put those pencils down, as it's time to unleash some artistry!
Let your creativity shine through and explore the artist within you! Our skilled art tutor is ready to assist with guidance, providing a unique activity perfect for any Southampton hen party. Unleash all those artistic talents as you compete in friendly games and produce beautiful creations that can be brought home - allowing fond memories from this unforgettable experience!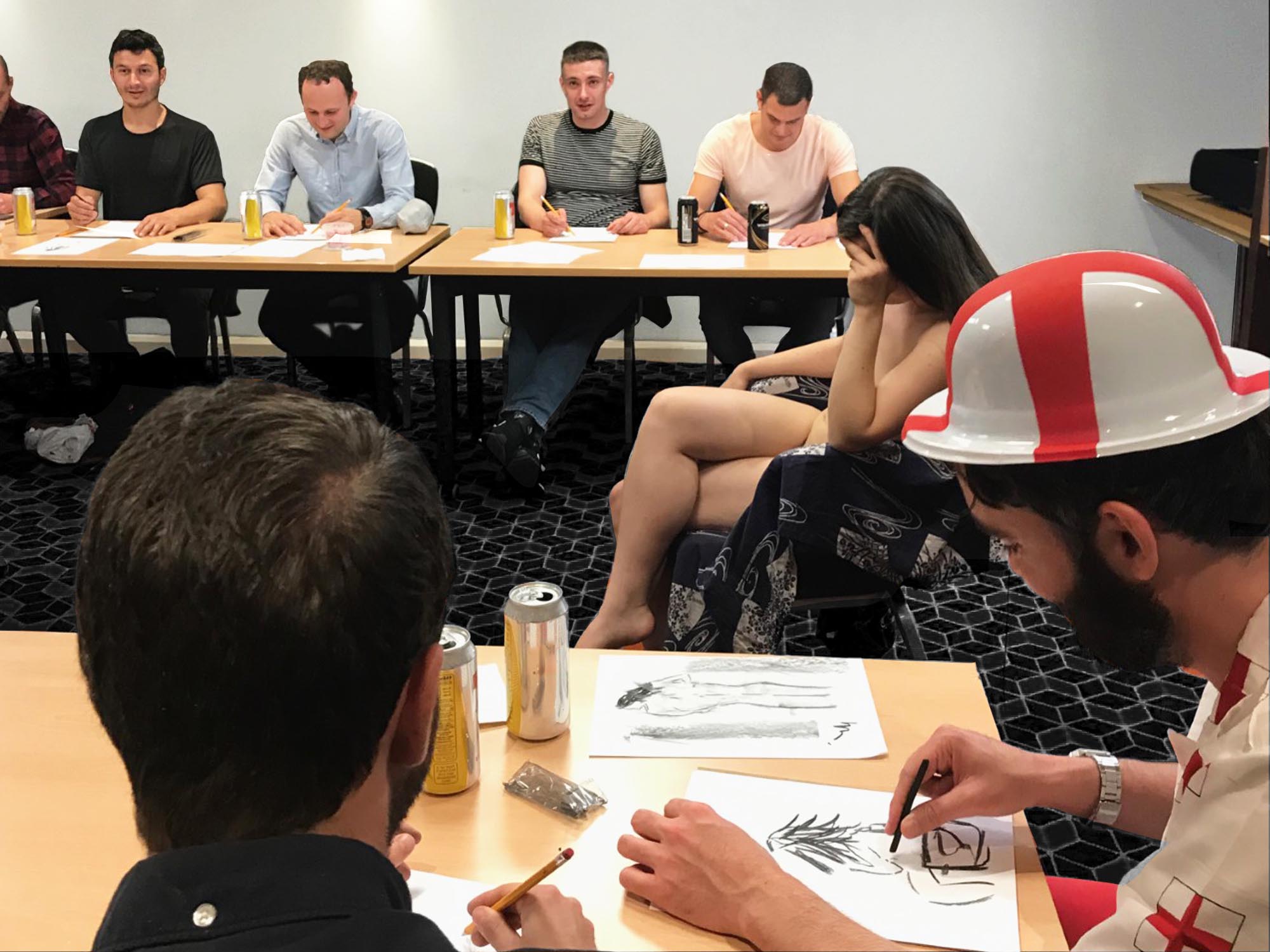 Stag Do Life Drawing in Southampton
Prepare for an unforgettable day with your pals - life drawing in Southampton! Sketch a stunning model as she gracefully moves through creative poses and strikes captivating postures. Laugh together while you bond over this unique experience that has made stag dos worldwide something to remember.
Unleash your inner creative spirit in a private setting – no experience required! With all the supplies and support of an experienced tutor, you'll be guided every step to creating your unique masterpiece. All you need is commitment and enthusiasm; join us for this artful journey!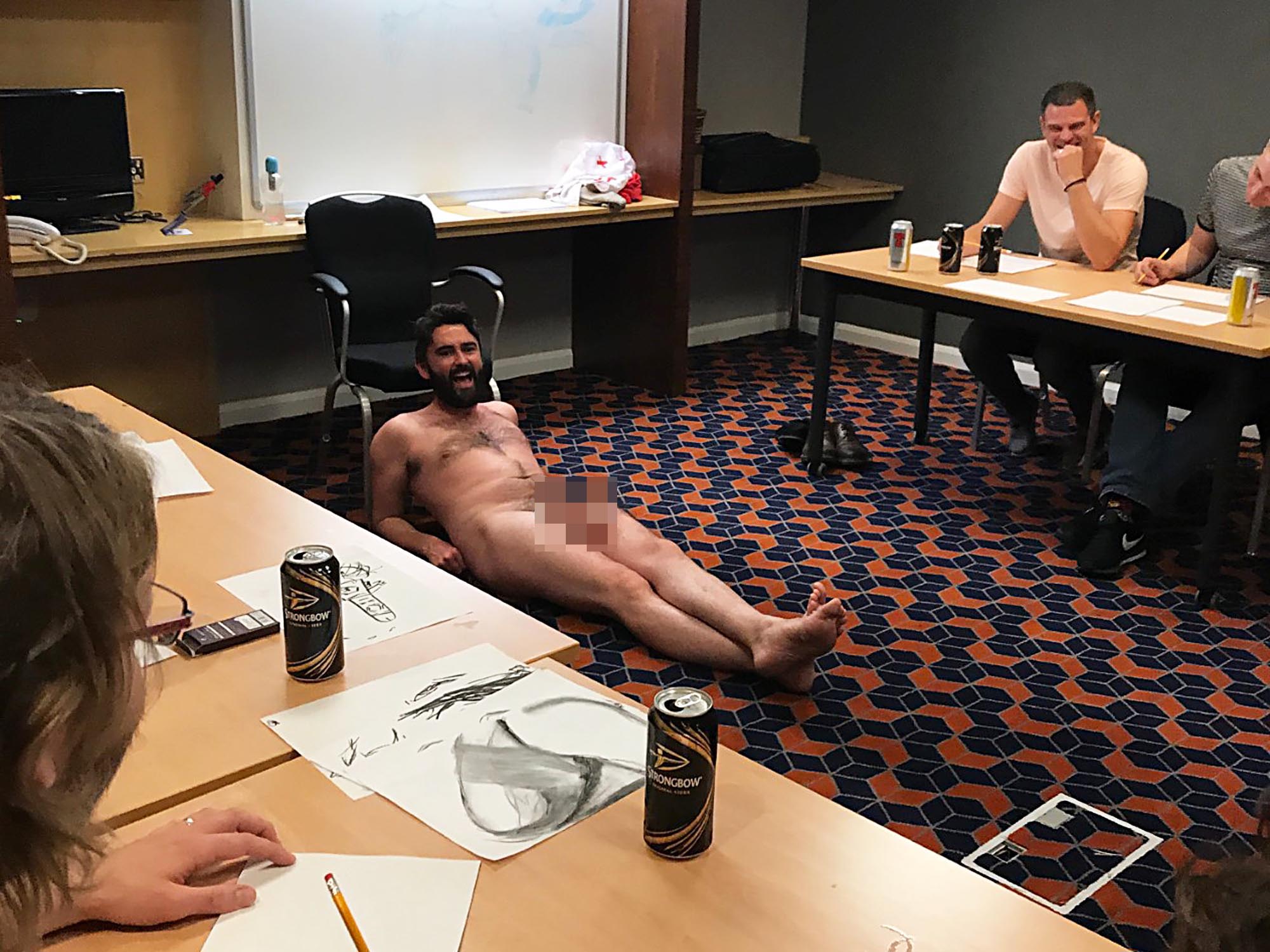 Lesbian and Gay Life Drawing Parties in Southampton
Southampton is a hot spot for diversity, with its thriving LGBTQ+ scene. To let your true colours shine through and embrace all things diverse, there's no better way to celebrate than by attending one of the city's famed Lesbian and Gay Life Drawing Parties! Shake up your artistic skillset in an exclusive venue within bustling Southampton - this inclusive event will ignite any creative spark you may have.
Forge exceptional memories and flex your creative muscle by attending a unique evening of life drawing! All skill levels are empowered to experiment, explore, and even excel - under the guidance of experienced instructors. An eclectic mix of models in all shapes and sizes will be waiting for you, so why not have some fun with friends or make it an exciting solo adventure? Get ready because these parties offer plenty of opportunities to get inspired, create art lasting artwork, and enjoy yourself too!
Where are Southampton Life Drawing Parties Held?
Southampton comes alive with life drawing parties, offering a unique and exciting opportunity for art lovers to express their creativity. Artistic adventurers can explore the city centre's private event spaces - from hotels and bars around West Quay/The Marina –for an unforgettable evening!
Fancy up your next shindig with a unique Southampton mobile life drawing class! This creative revelry will add pizzazz to any home, apartment, hen house or countryside cottage. With our professional tutors and materials, you can experience an unforgettable party that will surely spark conversation. Go ahead – reveal the artist in you at your next soiree!