Life Drawing Parties in Swansea
Activities
Nude male life model
Ideal for Hen Do's, Birthdays
Private, central venue
Fun & games for all
Ideal for Stag Do's
Naked female model
Private, central venue
Fun & cheeky activity
Life Drawing Parties in Swansea
Are you looking for a fun and unique activity in Swansea? Look no further than our life drawing parties! Perfect for hen or stag dos or any group gathering, our life drawing events will surely be a memorable experience. Our tastefully nude life models, featuring male and female models, will strike various poses for you to sketch and draw.
Whether you're an experienced artist or a complete beginner, our professional art tutor will be on hand to provide guidance and support as you sketch our tastefully nude life models. All drawing materials will be provided, so you must bring your enthusiasm and sense of fun. Join us for a casual, cheeky, yet classy adventure that will surely be an unforgettable experience.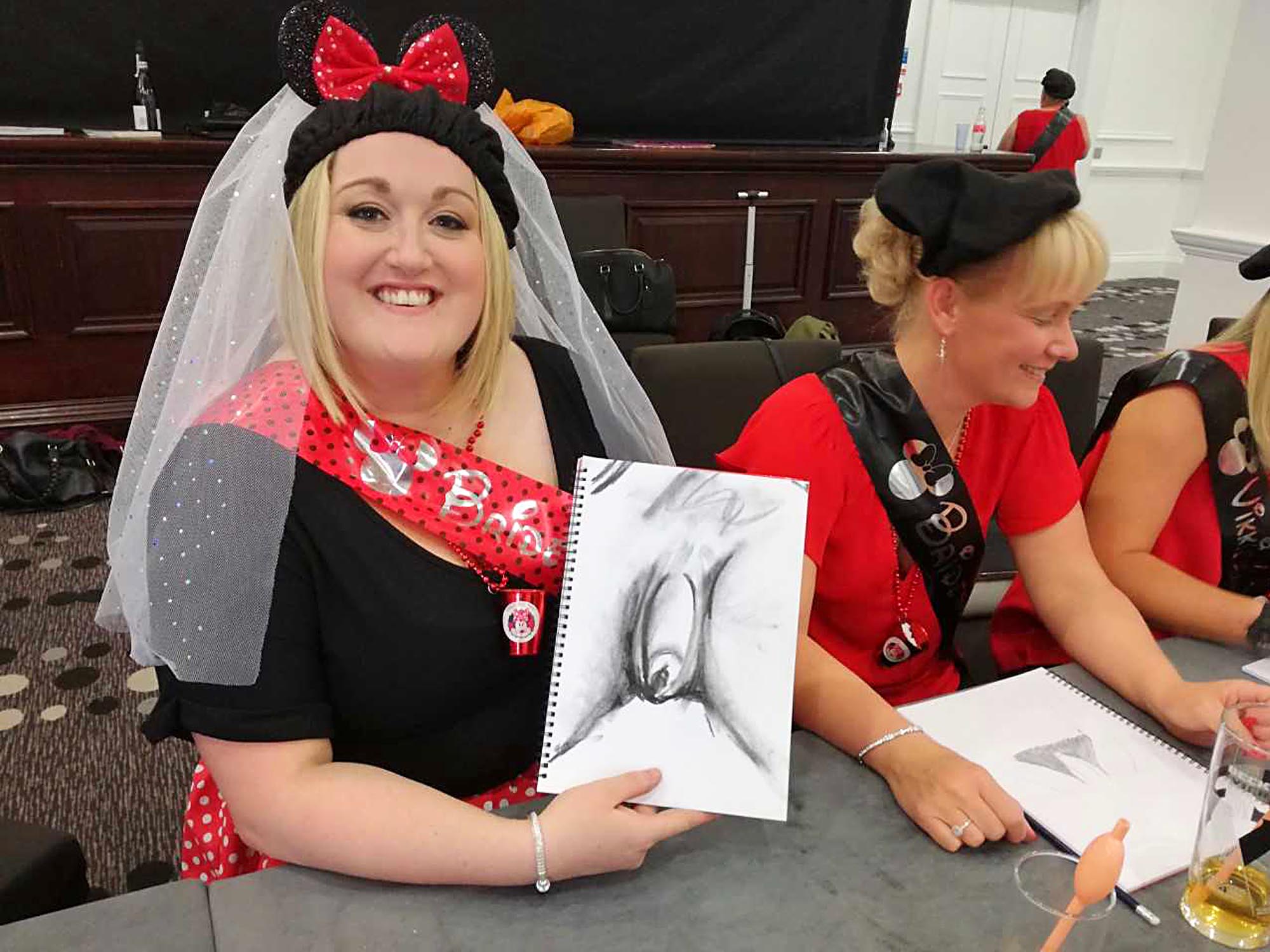 Hen Party Life Drawing in Swansea
Swansea boasts a thriving nightlife and a diverse cultural scene, but did you know that hen party life drawing classes are one of its hidden gems? Picture a private venue in the city centre where you and your friends can unwind, get creative, and share laughs while sketching a male model striking various poses.
If you're searching for an exciting and original idea for your Swansea hen party, then we've got you covered with our life drawing classes. Hosted in a private venue in the heart of the city, our hen party life drawing sessions provide the ideal chance for you and your friends to relax, explore your artistic sides, and have fun sketching a male model in different positions. Don't miss out on this memorable and enjoyable experience for your Swansea hen party.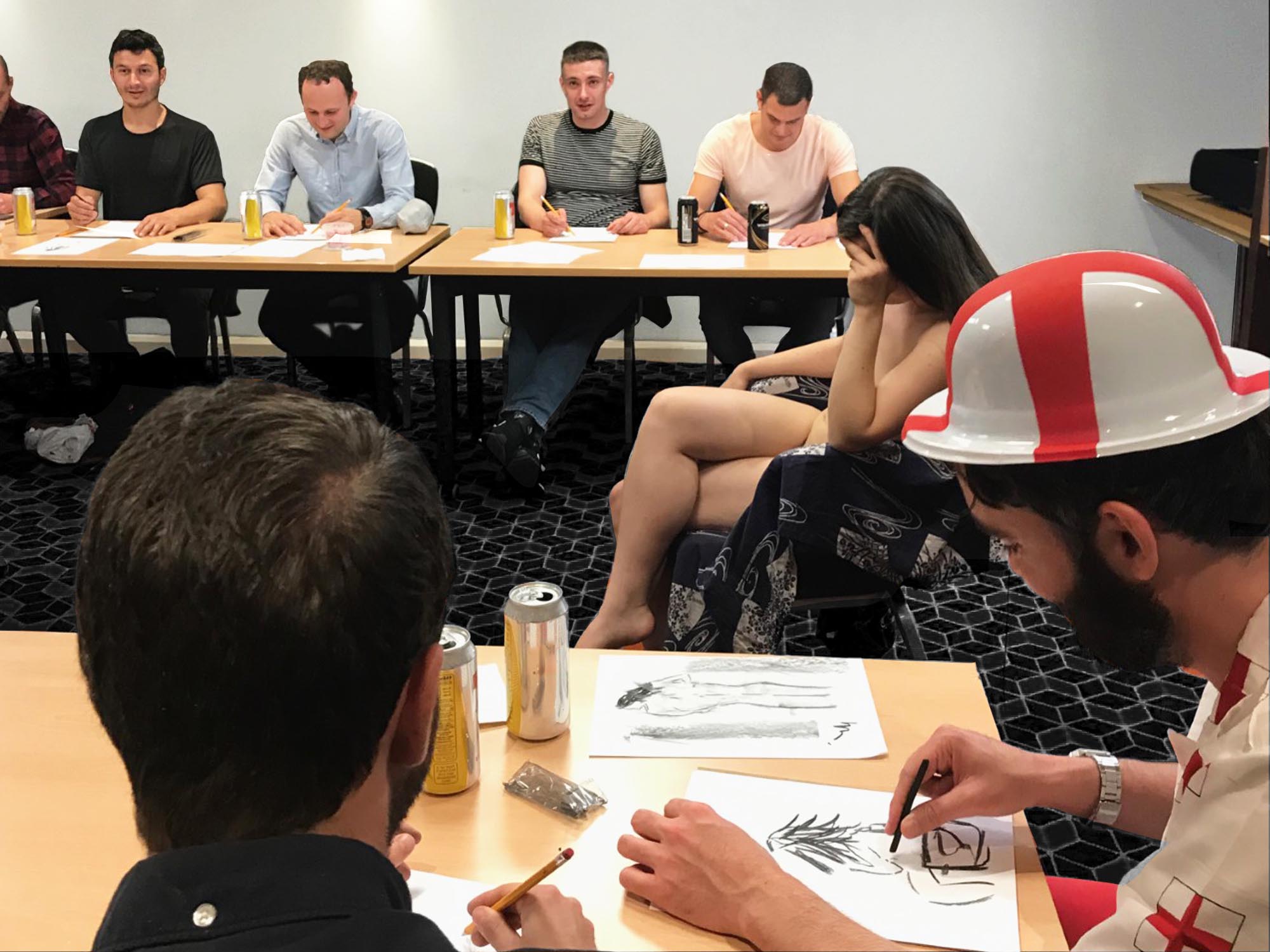 Stag Do Life Drawing in Swansea
For a truly unforgettable and comical experience with your mates, why not try stag do life drawing in Swansea? Picture an afternoon spent sketching a beautiful female model as she strikes various creative poses - it's the perfect way to bond with your friends and share some laughs. With this fun-filled activity for your stag do in Swansea, you're guaranteed a memorable and enjoyable time.
No need to fret over your artistic abilities as a professional tutor will be available to offer tips and guidance to help you create your unique masterpiece. Plus, everything you need for the experience, from the drawing materials to the private venue, is included - so all you need to do is show up and let your inner Picasso shine. Rest assured that you and your group will have a fantastic time with this all-inclusive and enjoyable activity.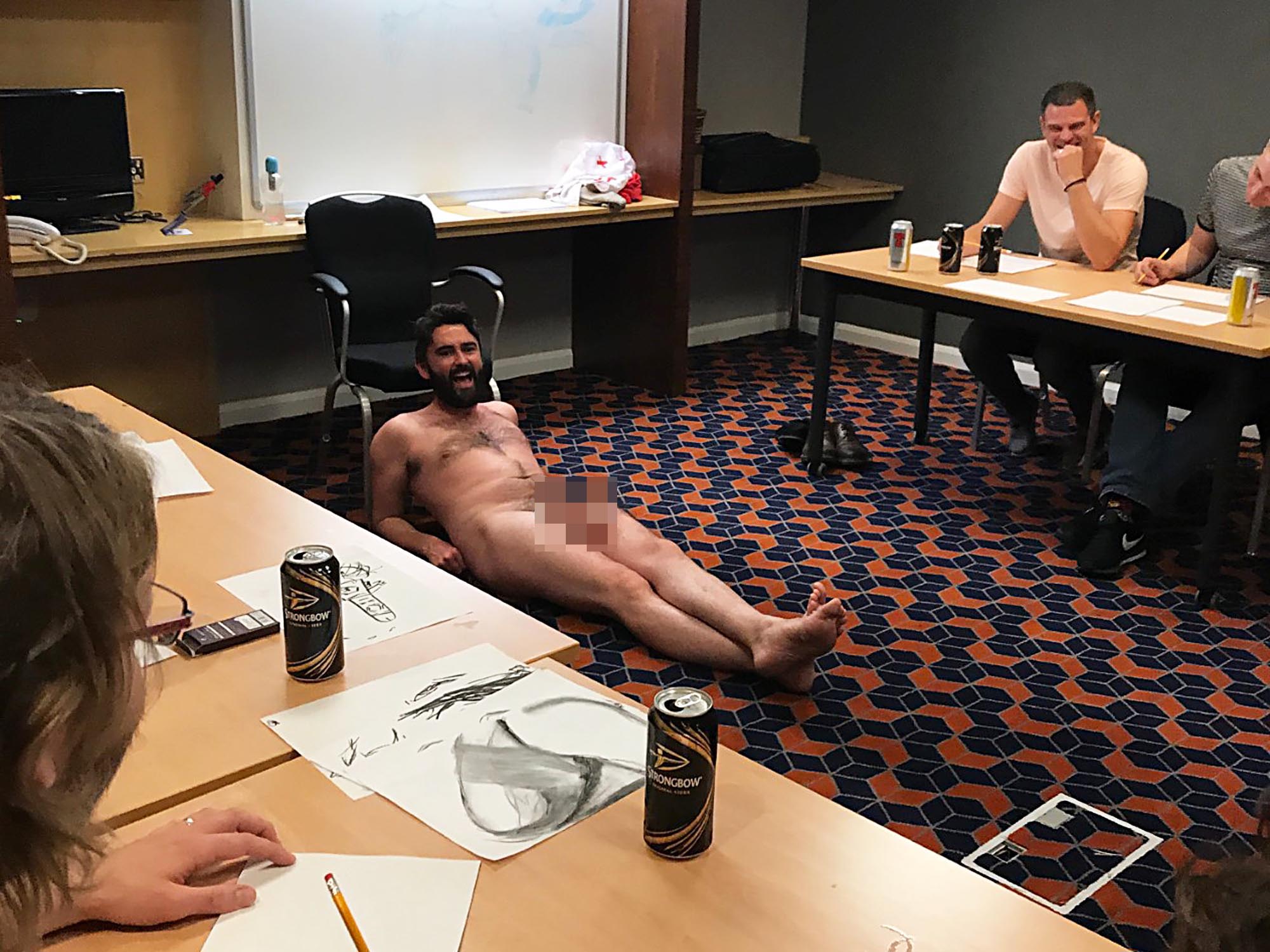 Lesbian and Gay Life Drawing Parties in Swansea
What better way to celebrate and embrace diversity in the thriving LGBTQ+ scene of Swansea than by attending a Lesbian and Gay Life Drawing Party? These inclusive events are held in a private venue within the vibrant city and provide a unique opportunity to unleash your artistic flair while exploring creativity.
Indulge in a unique and thrilling evening by attending a lively life drawing party! Here, you'll find an array of eager models with unique shapes and sizes ready to pose for both men and women. Our experienced instructors will ensure the atmosphere remains light and casual, creating a comfortable space for participants of all skill levels to join in the fun. Whether you're a seasoned artist or a curious beginner, this is an excellent opportunity to build upon your artistic talents and make lasting memories. So why not try something new and exciting by attending one of our stag do life drawing parties?
Where are Swansea Life Drawing Parties Held?
If you're an art lover or just looking for a fun and creative night out, check out Swansea's exciting life drawing parties! These unique events occur in various private function rooms across the city, with fantastic venues such as bars and hotels around the lively High Street, the picturesque Swansea Marina, and the charming Mumbles area. You'll have the chance to unleash your inner artist and enjoy a memorable evening in some of the most iconic locations of Swansea. So, take advantage of this incredible opportunity to explore your artistic skills and soak up the vibrant atmosphere of Swansea's bustling social scene!
Add a unique twist to your next social gathering with a mobile life drawing class in Swansea! Our versatile service offers the opportunity to host a life drawing party in the comfort of your home, apartment, or countryside cottage. Whether planning a hen party, birthday celebration or a cosy night in with friends, our experienced instructors will bring all the necessary equipment and guide you through the creative process. You'll have a blast unleashing your inner artist while enjoying a fun and relaxed atmosphere in your desired location. It's an unforgettable experience that you won't regret!