5 Liverpool Art Classes to Explore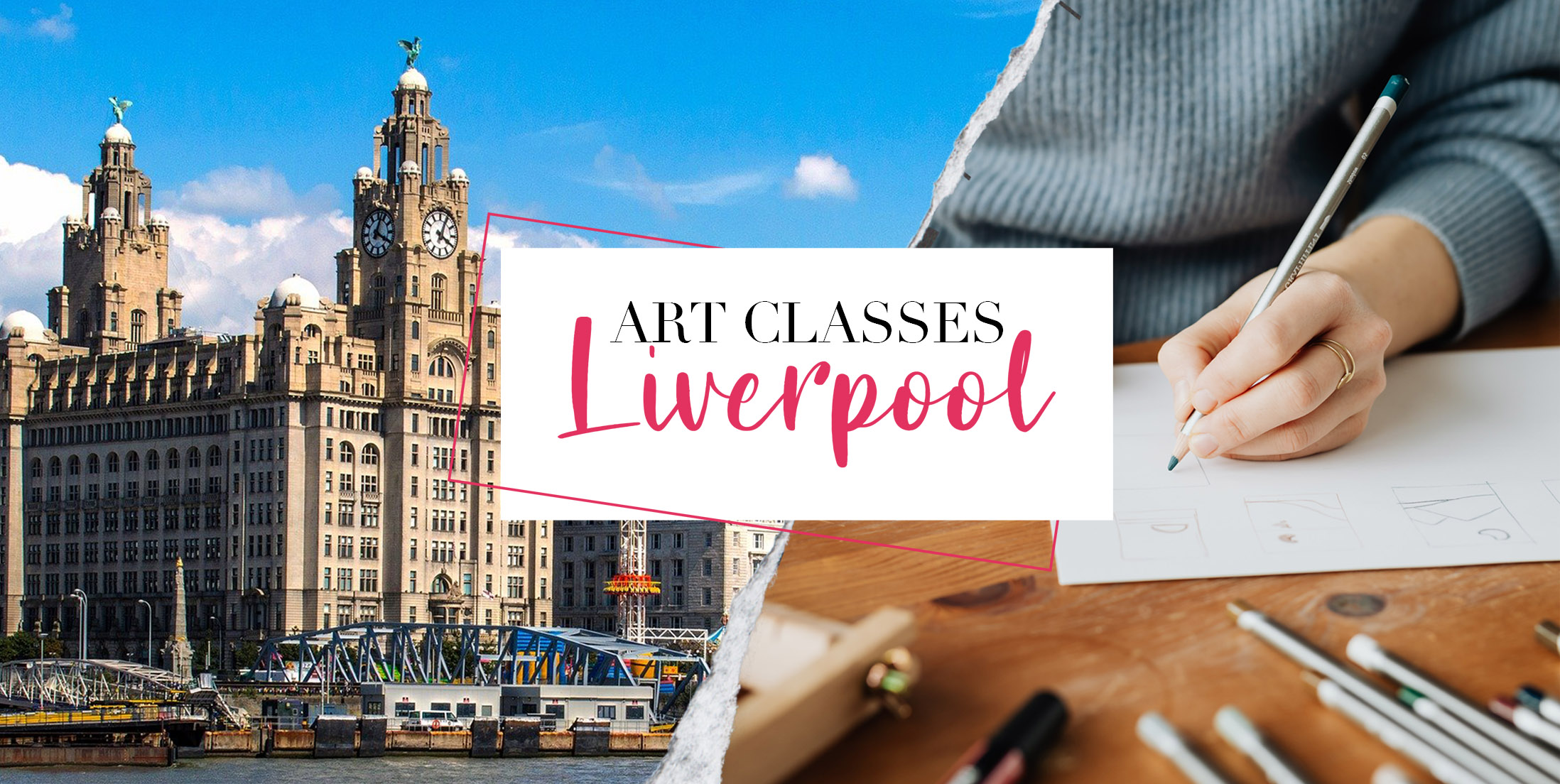 Have a go at one of these art classes in Liverpool and get your creative brains into gear! Whether you're into painting or photography, this wonderfully creative city has plenty on offer for you.
Known for being and eclectic and creative hub, Liverpool is an artistic haven where many flock to from all over the country. With a rich history in the arts, there's no wonder why there are so many art classes in Liverpool you can take a look at and try out!
---
1. Drawing Techniques - DotArt Gallery
Tailored to the complete beginners, this Liverpool art class will teach you the basics in how to use your tool of choice; whether it's the paintbrush or pencil, this workshop will teach you how to use guidelines and plan out your masterpiece by learning observational skills. This way, whether you're drawing or painting, you'll bring your skills up to scratch in no time at all.
14 Queen Avenue | Website
2. Portrait Classes - Liver Sketching Club
Hosted on the first Tuesday of the month, this club hosts some of the best drawing classes Liverpool has to offer, including their portrait workshop. For two hours, you'll get the time and space to work on your drawing skills whilst meeting and chatting with other prospecting artists. Whilst this is an unguided session, there will still be a tutor on-hand to help out with any issues you may have.
14 Water St | Website
Book in your hen party life drawing event with us today!
3. Photography for Beginners - The Photo Academy
For those who have never picked up a camera before, photography course Liverpool offers is perfect for the complete beginners. Taking place in the city centre, it goes without saying that you won't struggle to find something interesting to shoot. From learning the difference between shooting in RAW and JPEG to learning how to manage light & shadows in your scene, this is a great workshop for anyone who's struggling to get started in photography.
Liverpool City Centre | Website
4. Pottery Short Course - City of Liverpool College
Have a go at hand-crafting some gorgeous pieces of pottery with this fantastic Liverpool art class. Taking place at the college's main campus in the heart of the city, this wonderful workshop will let you take full advantage of the facilities on offer, as well as teaching you all the basic tricks & techniques needed to create some amazing creations. Whether you're looking to improve your skills in coiling, slab or slip casting or want to learn from scratch, this pottery class is the way to go!
Roscoe St | Website
5. Weave & Wine - Make. (North Docks)
Designed with the novice in mind, this awesome liverpool art class is perfect for those who want to learn how to hand-weave some unique and stunning cloth pieces. Whether it's a table piece or wall hangings, you will get to learn the techniques and skills necessary to do it, which you can apply to your own work in the future. Even if you have no experience with weaving, this epic workshop will improve your skills in no time at all.
34 Regent St
---
Need Any More Help?
As well as stag life drawing in Liverpool, we can also host amazing Liverpool hen life drawing events and have lots of ideas for hen party themes too!