Life Drawing Parties in York
Activities
Nude male life model
Ideal for Hen Do's, Birthdays
Private, central venue
Fun & games for all
Ideal for Stag Do's
Naked female model
Private, central venue
Fun & cheeky activity
Life Drawing Parties in York
The activities in York offer a one-of-a-kind and enjoyable experience, ideal for groups celebrating a special occasion such as a hen or stag do or for those simply seeking a fun group activity. Delight in unleashing your inner artist as you sketch and draw various poses from our tastefully nude life models, comprising both male and female models for your appreciation.
Our skilled models are carefully selected for their poise and grace, providing you with the perfect inspiration for your artistry. Our parties are conducted in a relaxed and friendly atmosphere, allowing you to feel comfortable while exploring your creativity. We also provide all the drawing equipment needed to bring your artwork to life.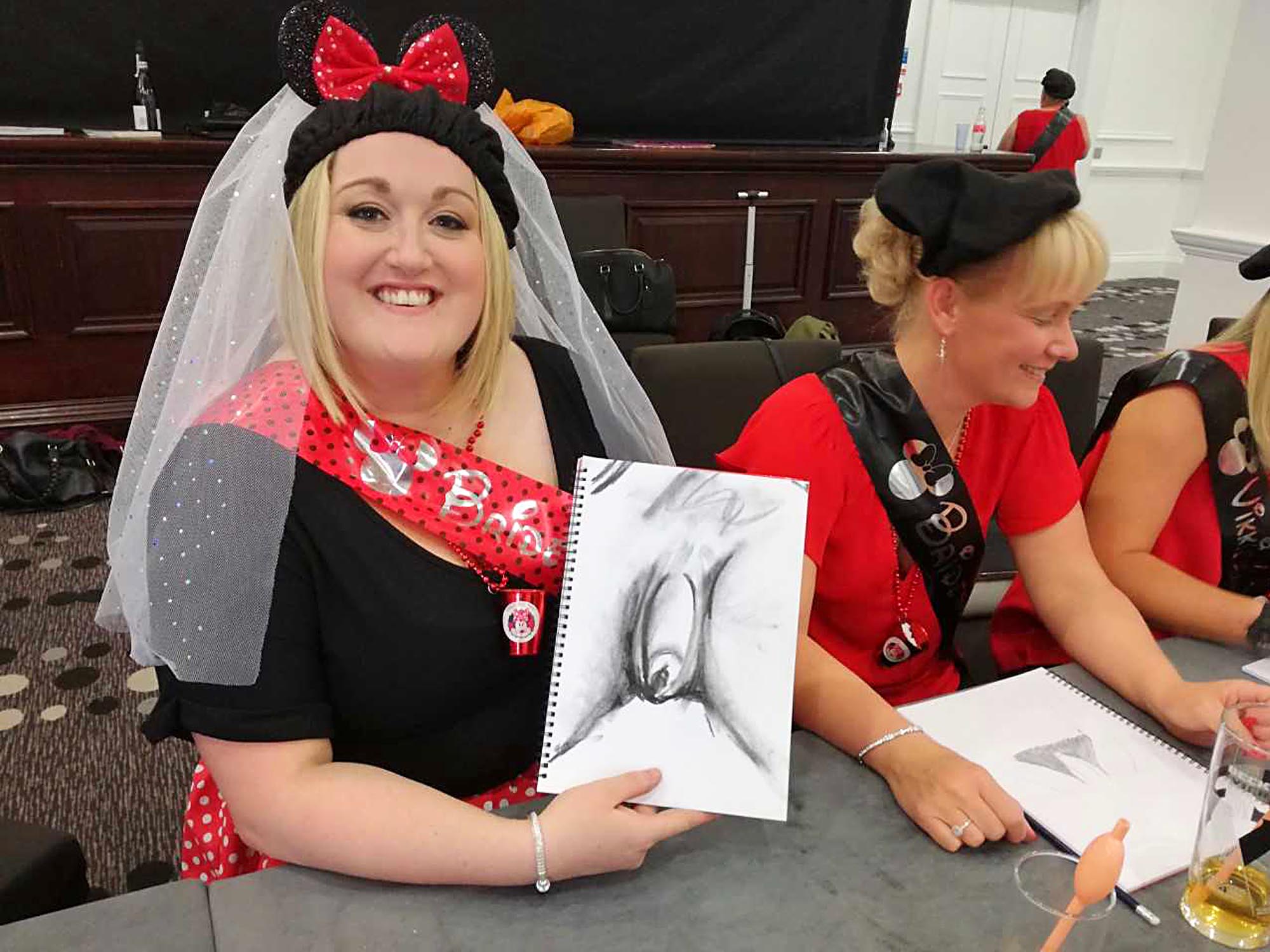 Hen Party Life Drawing in York
York is renowned for its relaxed air and thriving cultural scene, but did you know it also boasts a hidden gem in the form of hen party life drawing classes? Picture this - a private venue in the city's heart where you and your friends can relax, tap into your creative side, and enjoy some laughs while sketching a male model in various poses.
Our art class experience is designed to be engaging and entertaining, featuring enjoyable games and friendly competition to put your artistic talents to the test. And best of all, at the end of the class, you'll have the opportunity to take home your creative masterpieces as a special memento of your unforgettable hen party.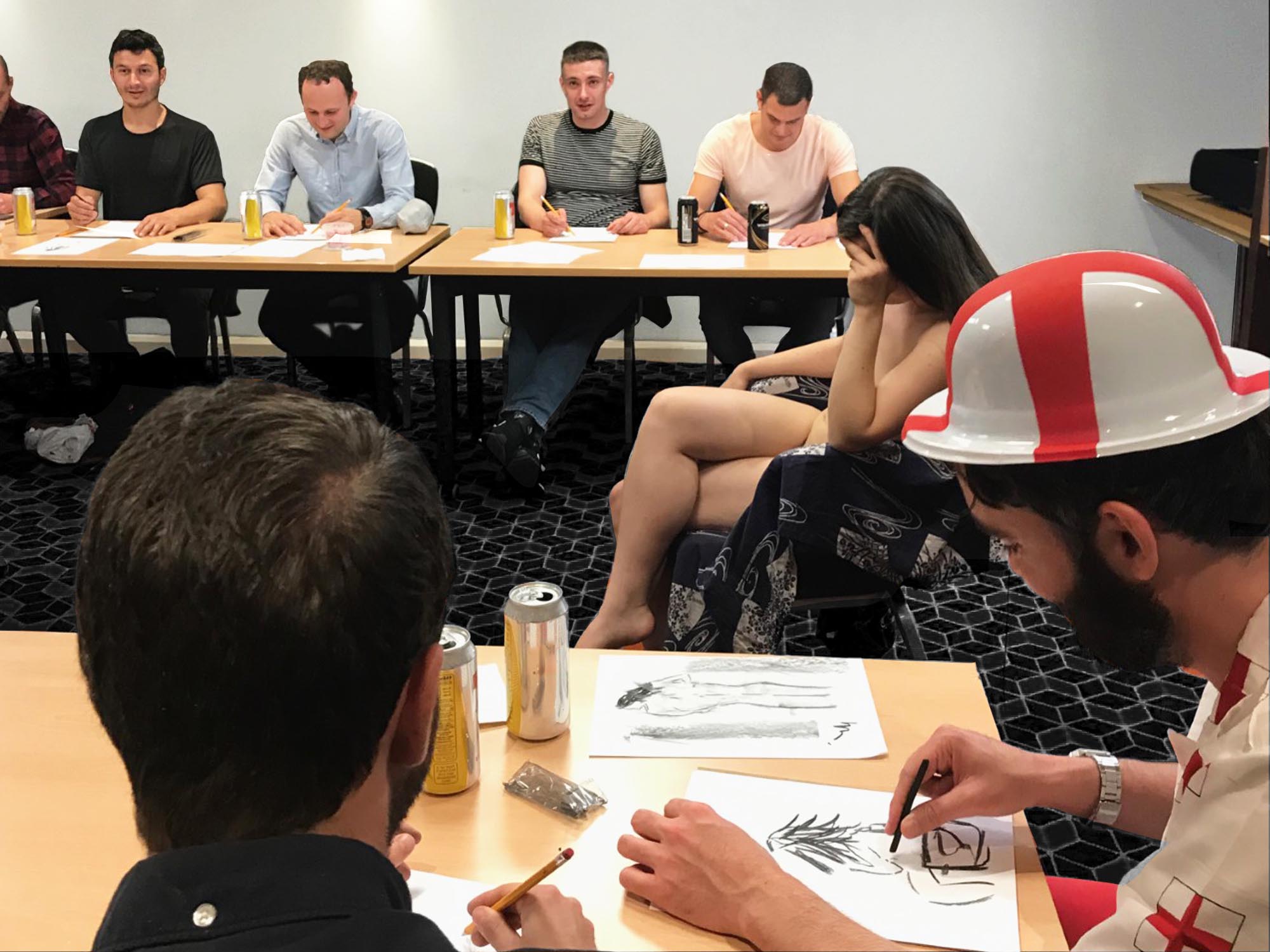 Stag Do Life Drawing in York
Looking for a unique and hilarious way to celebrate your stag do in York? Look no further than our life drawing experience! Our event promises to be an unforgettable and funny experience for you and your mates.
Our expert art tutor will be on hand to guide you and provide helpful tips, ensuring that everyone gets the most out of the experience, regardless of their artistic ability. Plus, our female model will be happy to chat and interact with your group, making the event more entertaining.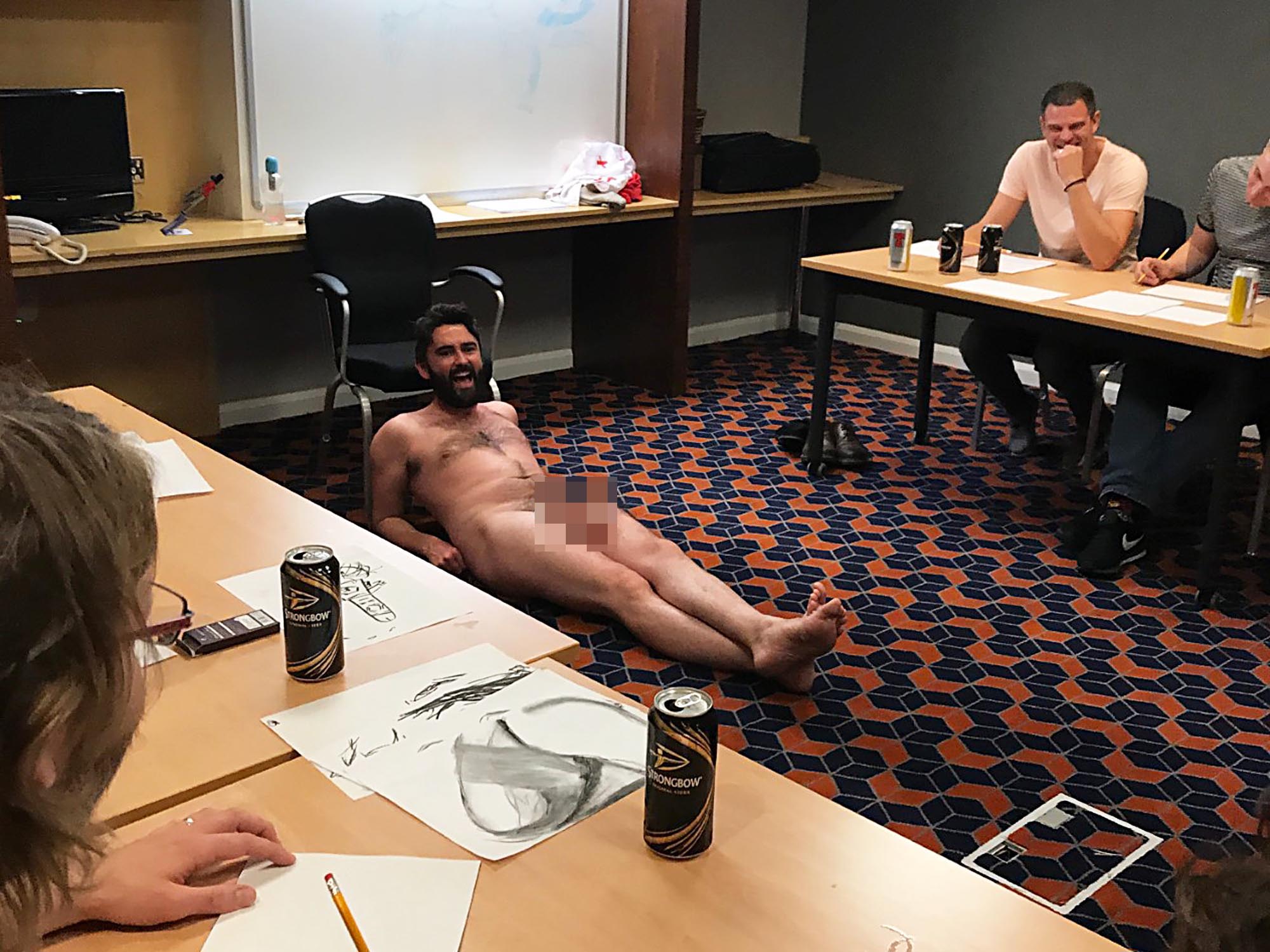 Lesbian and Gay Life Drawing Parties in York
Our inclusive Life Drawing Parties offer a unique, entertaining experience that celebrates diversity and promotes creativity. Our private venue provides a safe and welcoming space where you can freely express yourself while enjoying like-minded individuals' company.
Whether you're an experienced artist or a beginner, our expert art tutor will be on hand to guide you and offer helpful tips. Our models are carefully selected to ensure that they represent the LGBTQ+ community and that they are happy to interact with the group and make the event more enjoyable.
Where are York Life Drawing Parties Held?
Are you an art enthusiast looking for a unique and creative way to spend time in York? Or are you a partygoer looking for a fun and exciting experience? Look no further than our Life Drawing Parties! Held in private function rooms throughout the city centre, our events offer a one-of-a-kind combination of art and entertainment.
Our mobile life drawing classes provide a one-of-a-kind experience that is both fun and engaging, and it's the perfect way to add some colour to your next social gathering. Our expert art tutor will bring all the necessary materials and equipment to ensure you and your friends have everything you need to unleash your creativity.