Friends Themed Hen Party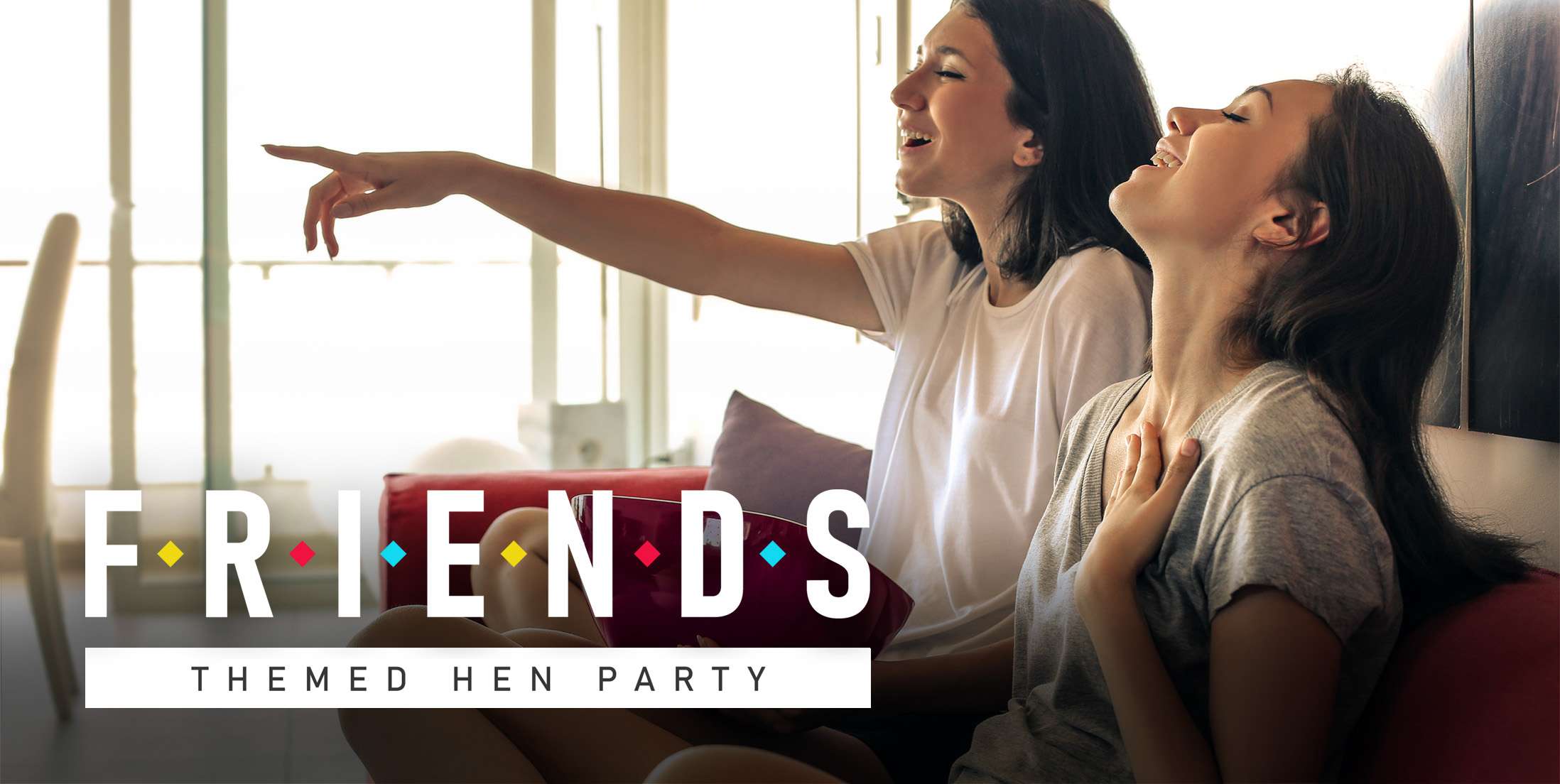 The One With the Last Night of Freedom!
We think its safe to say Friends is one of the most well known and loved sitcom's that ever graced our TV's right? For over 25 years we have watched the show, and we have laughed and cried with our own friends whilst watching! So if your bride to be is a huge fan, a Friends themed hen party might be right up her street.
There are so many different ways to transform your weekend into a Friends themed one and we have found a selection of amazing ideas and additions that will do exactly that!
Could I be any more excited?! - Chandler
Friends Themed Hen Party T Shirts
What better way to kick start the list of ideas then with a classic friends t shirts? They are a staple if you are wanting to personalise the event a little bit and there are so many amazing friends themed hen do t shirts out there. We have done some research and put together a selection of great options for you and your girls below.
Friends Style Personalised Hen Party TShirts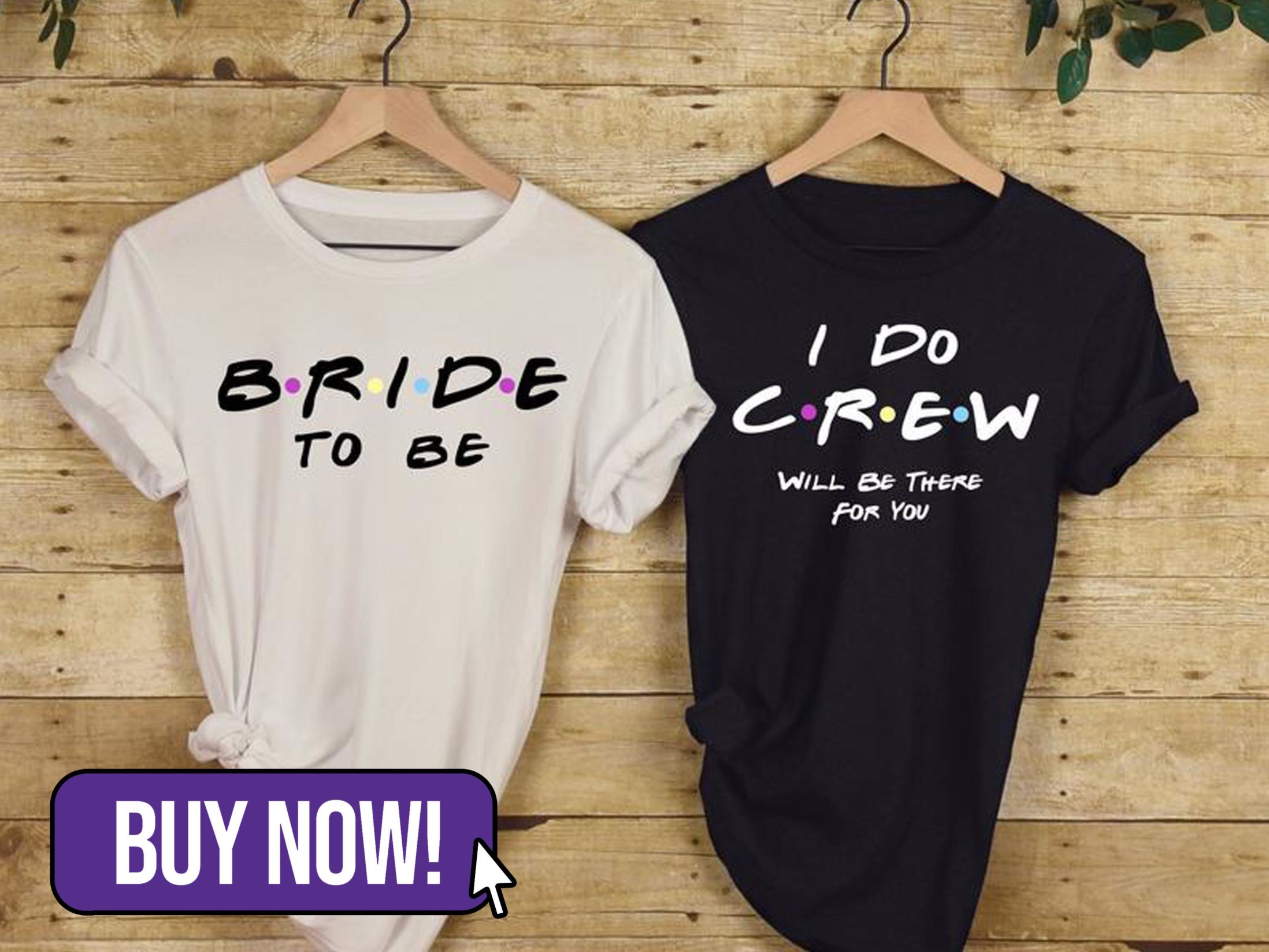 Personalised Friends Hen Party TShirts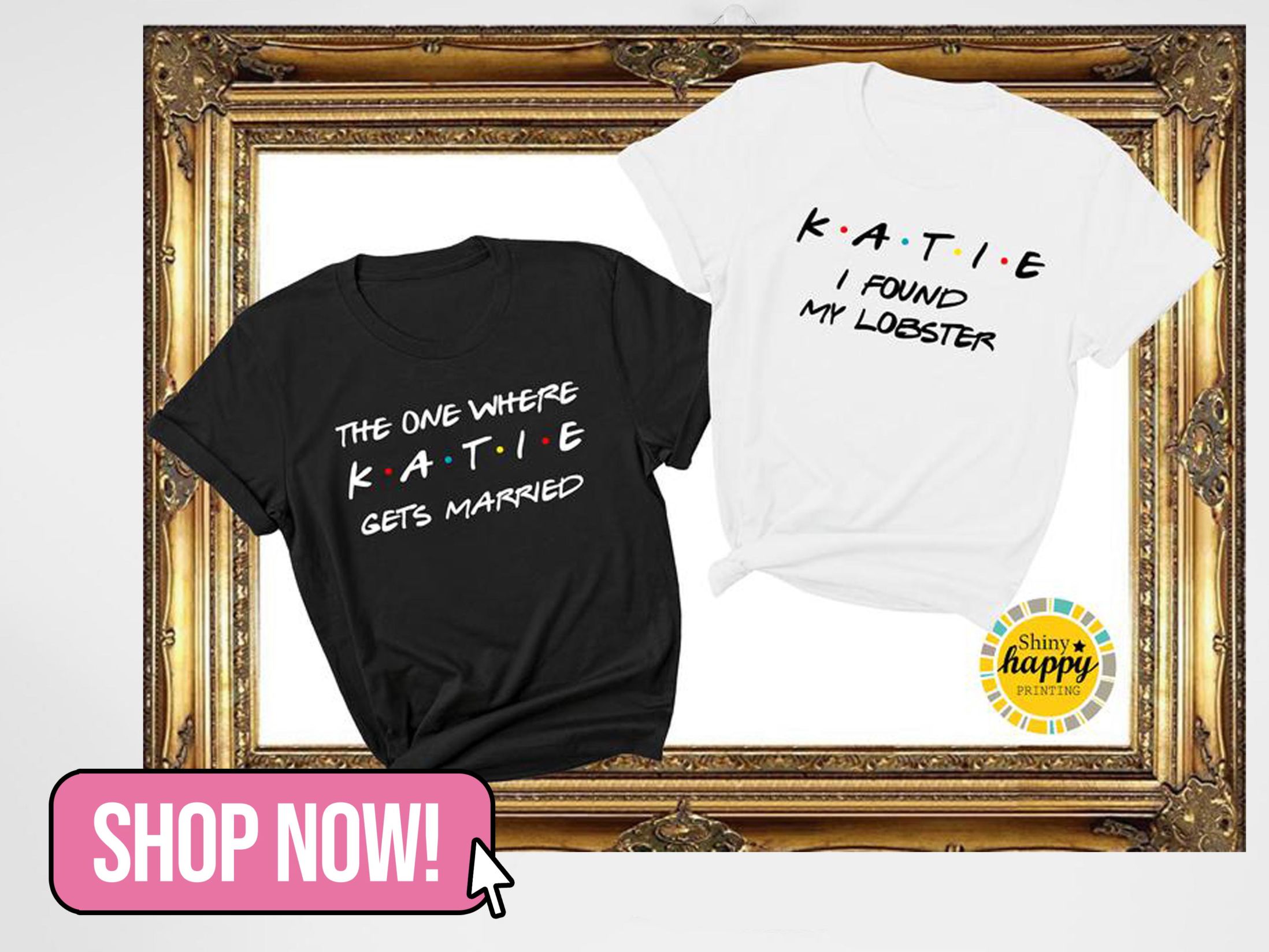 Hens T-Shirt Tee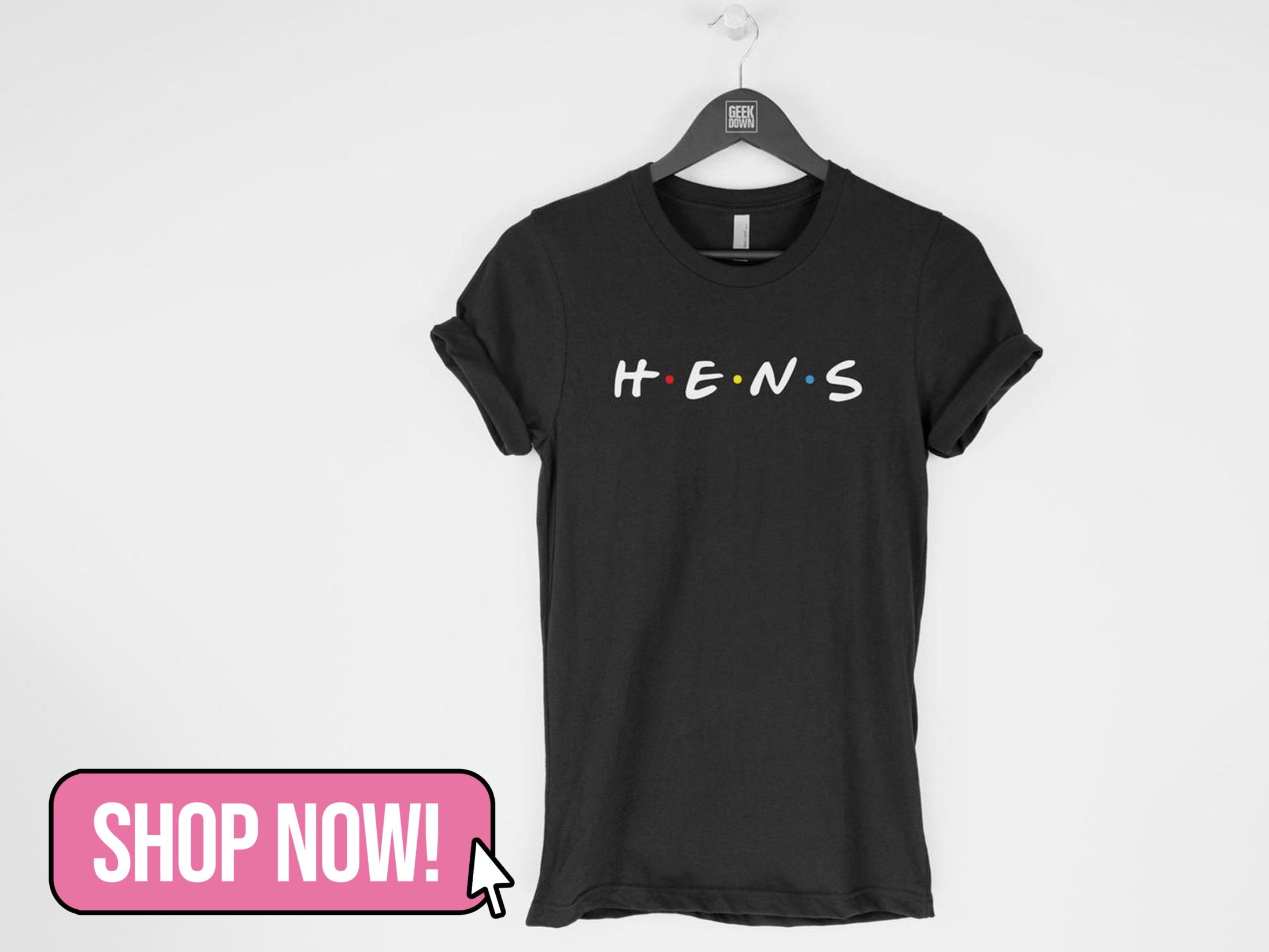 Friends Themed Food & Drink
Joey doesn't share food! - Joey
Although the famous words of Joey come to mind when we think of Friends themed food and drink, the girls will definitely be wanting food during the event. There are so many different episodes where food and drink are the focus that we thought any Friends fanatic would love having some of them included in her day.
Lasagne – Monica cooks a dozen lasagnes for her aunt Sylvia before she finds out she is vegetarian.
Cheesecake – Does this one even need an explanation? Just maybe don't eat yours off the floor with a fork.
Trifle – Rachel was allowed to make dessert for Thanksgiving. But maybe don't mix the trifle and shepherds pie recipes like Rachel did.
What's not to like? Custard, good. Jam, good. Beef, GOOD! - Joey
Pizza – To back up Joeys love of food there was probably not many episodes where he wasn't eating pizza.
Cookies – Phoebe finds out her great grandmother Nestle Toulouse secret cookie recipe was actually a bag of Nestle Toll House cookies.
The Moist-Maker – The sandwich Monica makes for Ross after every Thanksgiving, made with all the leftovers and an extra slice of gravy-soaked bread in the middle.
Emma's 1st Birthday Cake – Maybe more suited for a hen get together than a 1st birthday party. Rachel and Ross are in shock when they realise instead of a bunny the cake is shaped like a penis!
Games for a Friends Themed Hen Party
Oh, oh! He's a transpon- transponster - Rachel
Keep everyone entertained and add some games for your Friends themed hen party. These could be hen games that take inspiration from the series or actual games that they have played in different episodes.
Poker
Starting off with a game we are sure you already know how to play. In Friends the girls take on the guys in a game and lose. So they then have lessons so that they know exactly how to play poker ready for the rematch!
Foosball
Like a piece of furniture in Joey and Chandler's apartment, the foosball table was always used throughout the series and if you have your own you can create your own competition. Or buy a smaller scale one for the occasion.
It's All Relative Game
Take inspiration from the quiz that forced Monica and Rachel to give up their apartment. Split into teams and use the topics that they use in the show. Fears & pet peeves, ancient history, literature and its all relative.
Friends Trivial Pursuit
If you have your own trivial pursuit board game then you can buy this add on from websites like Amazon! It's a great way to test your Friends knowledge and see who knows the most about the famous TV show.
What we do?
We have been arranging life drawing hen do classes for over 12 years across the UK. Our team will help plan the hen weekend and make it extra special.