The Best Mr and Mrs Game Questions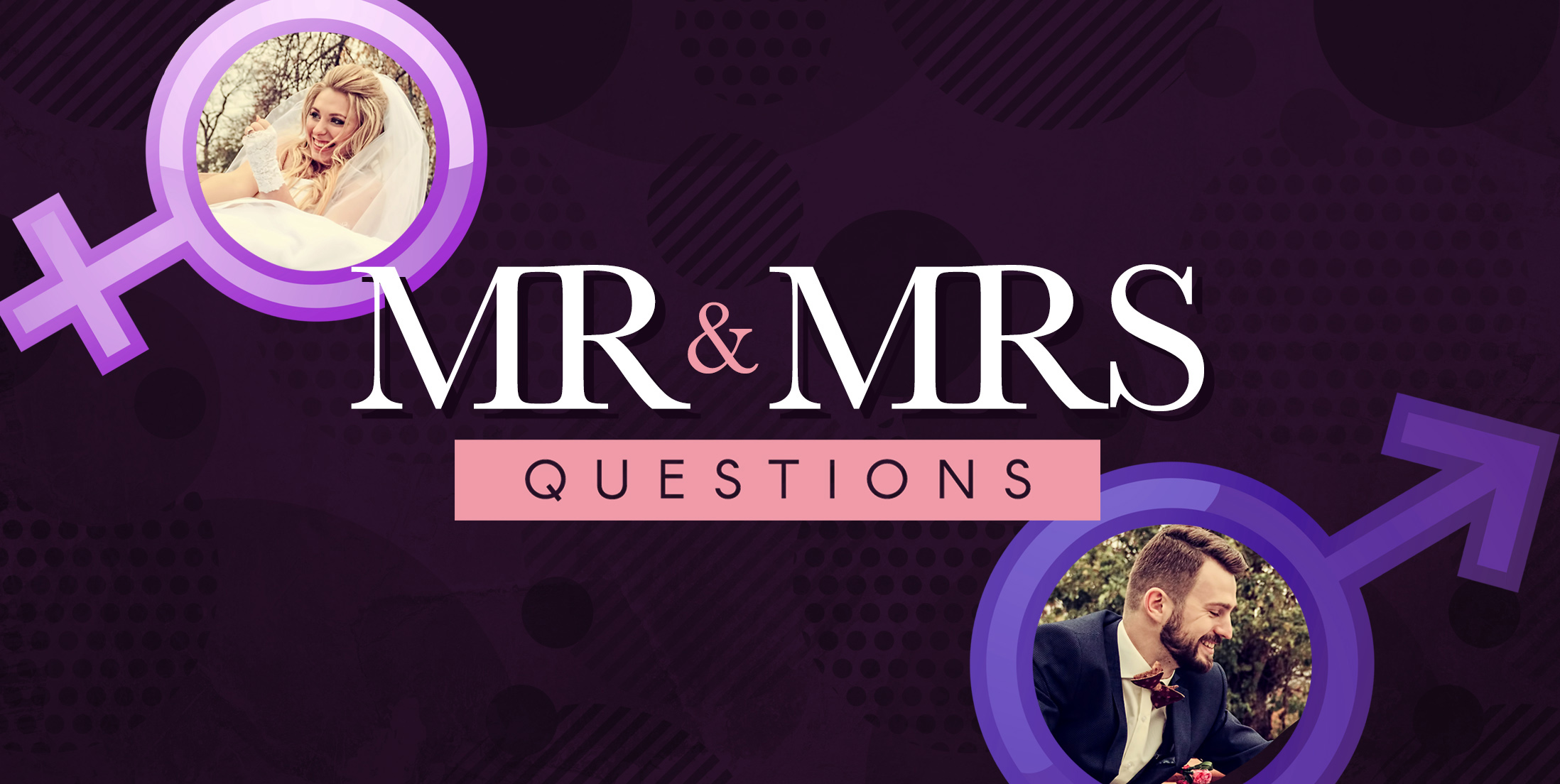 A host of hilarious Mr and Mrs Questions is a great way to laugh with the girls! These free hen party quiz questions are printable and downloadable, so all you need to do is get the girls together, assemble your questions and customise them to suit your bride-to-be.
A cheap and cheerful way of getting the celebrations off to a hilarious start, these Mr and Mrs hen party questions are the perfect addition to anyone celebrating a hen party at home. From the dirty and flirty to the downright hilarious, these quiz questions will be the tell-all regarding the bride and groom's relationship!
---
How to Play the Mr & Mrs Quiz Game?
The rules for playing the Mr and Mrs game are quite simple, making it one of the best and easiest hen party games to play on the last night of freedom:
Pick out a selection of questions from our list below. Don't worry, you don't need to choose all of them; around 20 mr and mrs questions will do it! We recommend selecting a few from different categories as well, whether funny, rude, or dirty… these questions will be sure to break the ice and are a certified crowd-pleaser for getting the party started!
Once you've picked out the perfect questions, it's time to get sat down with the groom-to-be and ask for his answers! Just ensure you do this in plenty of time before the big night.
Now that your questions and the groom's answers are written down, it's time for the fun to start! When you've got the girls sat down with a glass of bubbly, it's time to start asking the bride for her side of the story!
For this part, the rules are simple; for every question the bride gets right, the girls must sip their drink. On the other hand, for every question the bride gets wrong, she must take a sip of her drink. We recommend starting with the more light-hearted questions before moving on to the naughty Mr and Mrs questions!
Once you've asked all the questions you've picked, it's time to tally up the scores! Once you've measured up who scored the best, it'll finally be clear who knows who better!
So, with all that being said, take a look at the fantastic questions we've prepped for you below.
Classic Mr & Mrs Questions
What is his/her favourite meal?
What is his/her shoe size?
What is his/her favourite drink?
How many children does he/she want?
Where did you meet?
Who asked who out first?
Where was your first date?
When is your anniversary?
Who paid on the first date?
Who said "I love you" first?
Rude Mr and Mrs Questions
What is his/her favourite position?
Who is the loudest?
What is their favourite part of your body?
Which celebrity would they sleep with if they had the chance?
How many dates did you go on before you slept together?
"Favourites" Mr and Mrs Questions
What is his/her favourite song?
What is his/her favourite restaurant?
What is his/her favourite film?
What was his/her favourite subject in school?
What is his/her favourite book?
Funny Mr and Mrs Questions
Who is the better driver?
Who snores the loudest?
Who is the better cook?
Who is the best dancer?
Who is the most attractive?
Who is the funniest?
Who has the last word in an argument?
What is his/her worst habit?
What is he/she terrified of?
Which of their clothes do you hate the most?
What is his/her most embarrassing moment?
What is he/she most proud of?
What were their exact words when they proposed?
What is his/her guilty pleasure?
What are you most likely to argue about?
Who does the most housework?
What would he/she grab first in a fire?
What is the best gift he/she has given you?
If he/she could take one thing on a desert island, what would it be?
What three words would they use to describe you?
What is his/her biggest fear?
What is his/her party trick?
What is the last movie he/she cried at?
If your partner could become famous for anything, what would it be?
What is the one thing he/she couldn't live without?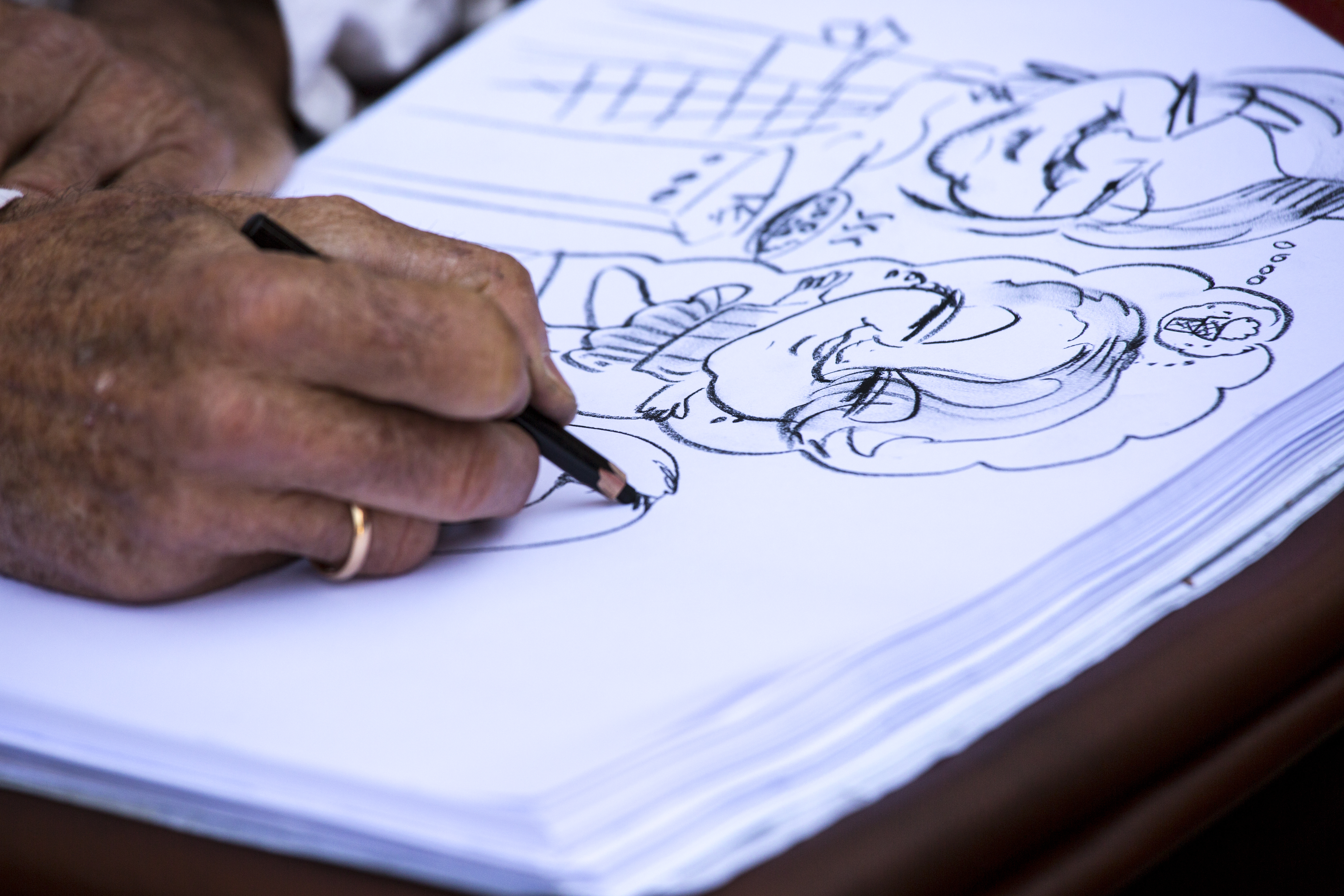 Let us arrange the best Life Drawing Party you'll ever attend!
One Price – Venue, staff and materials all included
Tried & Tested – 2000+ reviews on Trustpilot
Nationwide – We cover the whole of the UK