Amazing Ideas for Hen Parties at Home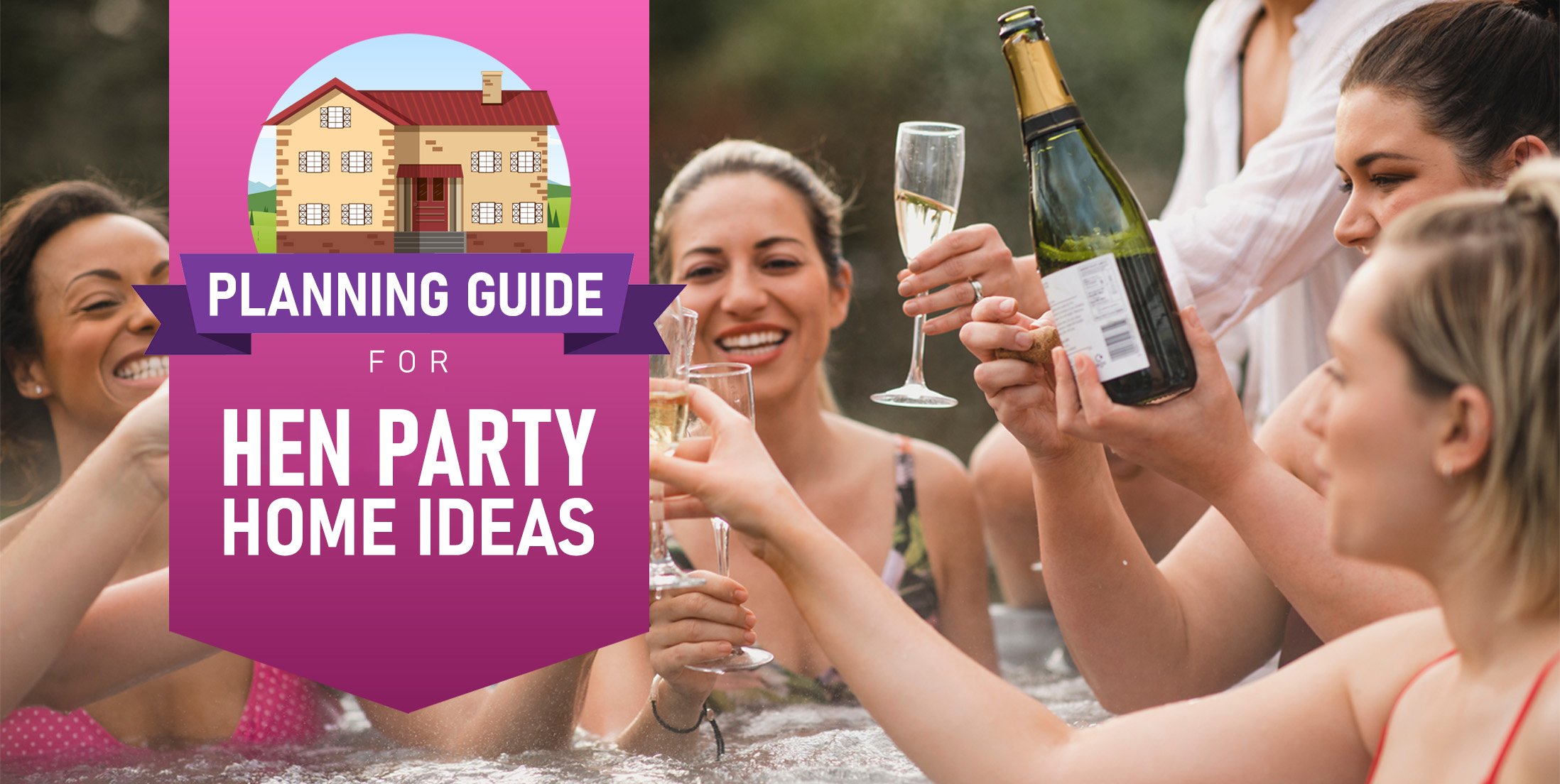 Hen parties at home are becoming increasingly popular, so it was time to assemble the ultimate planning guide.
Inside our guide, you will find anything and everything that you need to know about when it comes to planning a hen party at home. Whether you want something relaxed and simple or go all out and go crazy for the bride-to-be's last night of freedom. We have many great hen party ideas at home that will be suitable for all kinds of celebrations.
Discover on this page:
---
Hen Party Activities at Home
With all the available hen party ideas at home, it is always best to start by deciding what activity you want to base your event on. The activity is a great place to start, as you can figure out what you want to have to surround your day.
Pamper Party at Home
Pros: Gives the bride to be the relaxation she needs before the wedding
Cons: May not have the room and facilities you need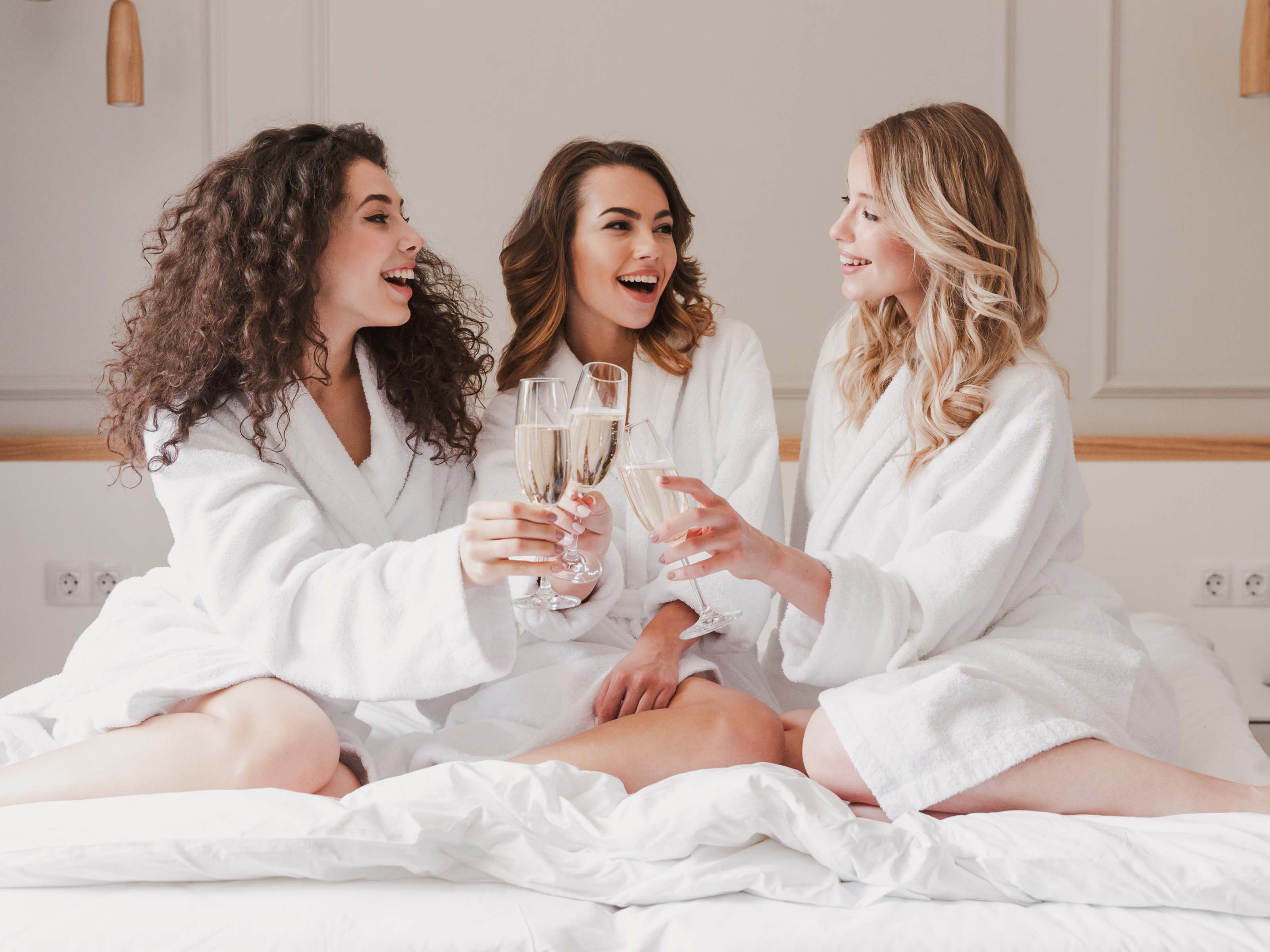 Whether you want to get some professionals in to do the work or are happy to put together a pamper session yourself, this will be a perfect way to enjoy a hen party at home. Get together a bunch of your favourite face masks, creams and nail polish and plan out what treatments you all want to have.
Mobile Life Drawing Class
Pros: The perfect chance to get creative
Cons: May not suit the whole group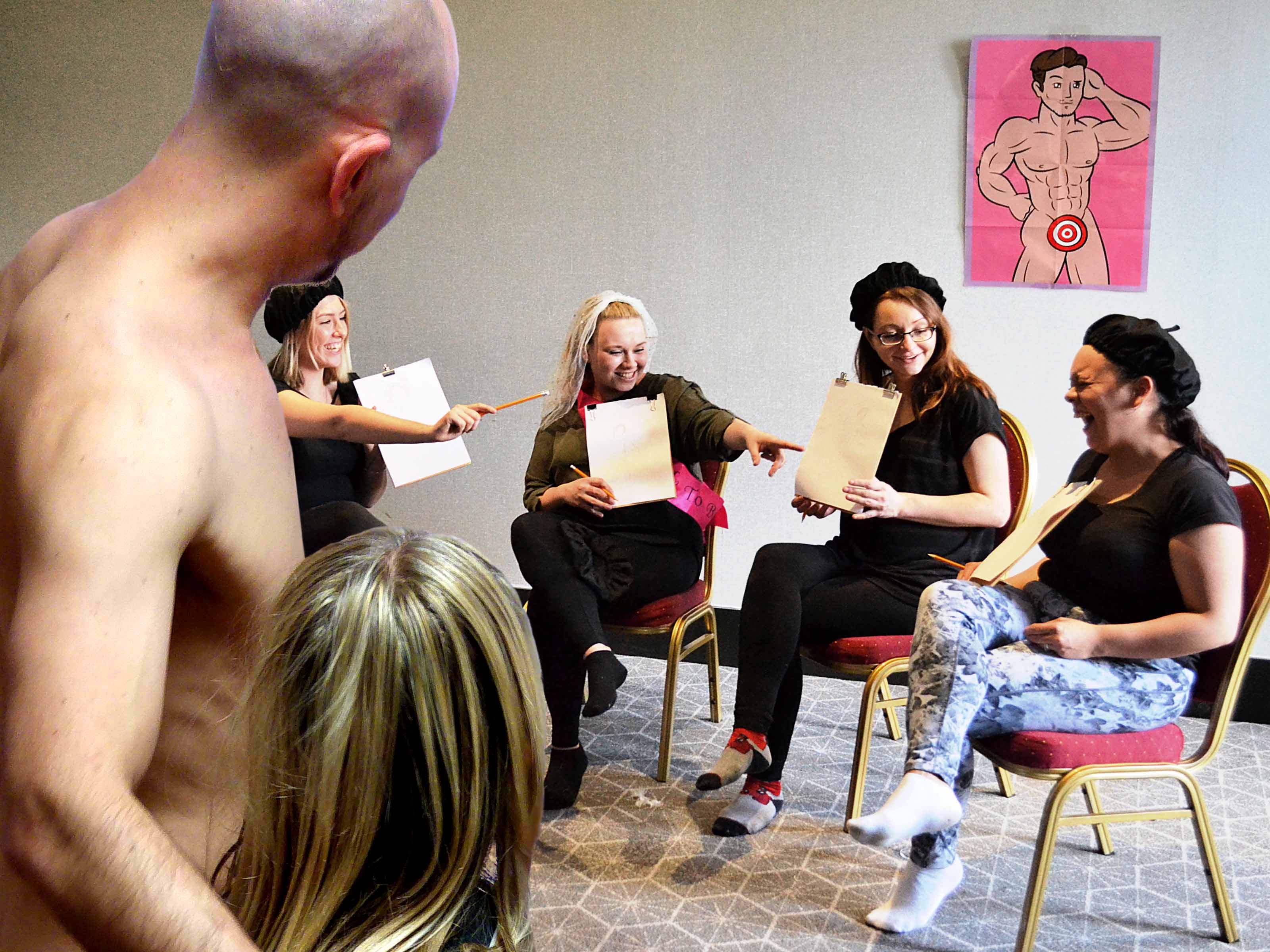 What better way to get creative than with a cheeky experience like this that can be brought straight to your door? Our mobile life drawing class is a great addition as you have a tutor and life drawing model who will take you through the whole session. All the materials you need are also included. Interested in finding out more about what happens at a life drawing event? see the guide here
Pyjama Party & Movie Night
Pros: Perfect girly night in before the big day
Cons: You could spend hours browsing through all the Netflix films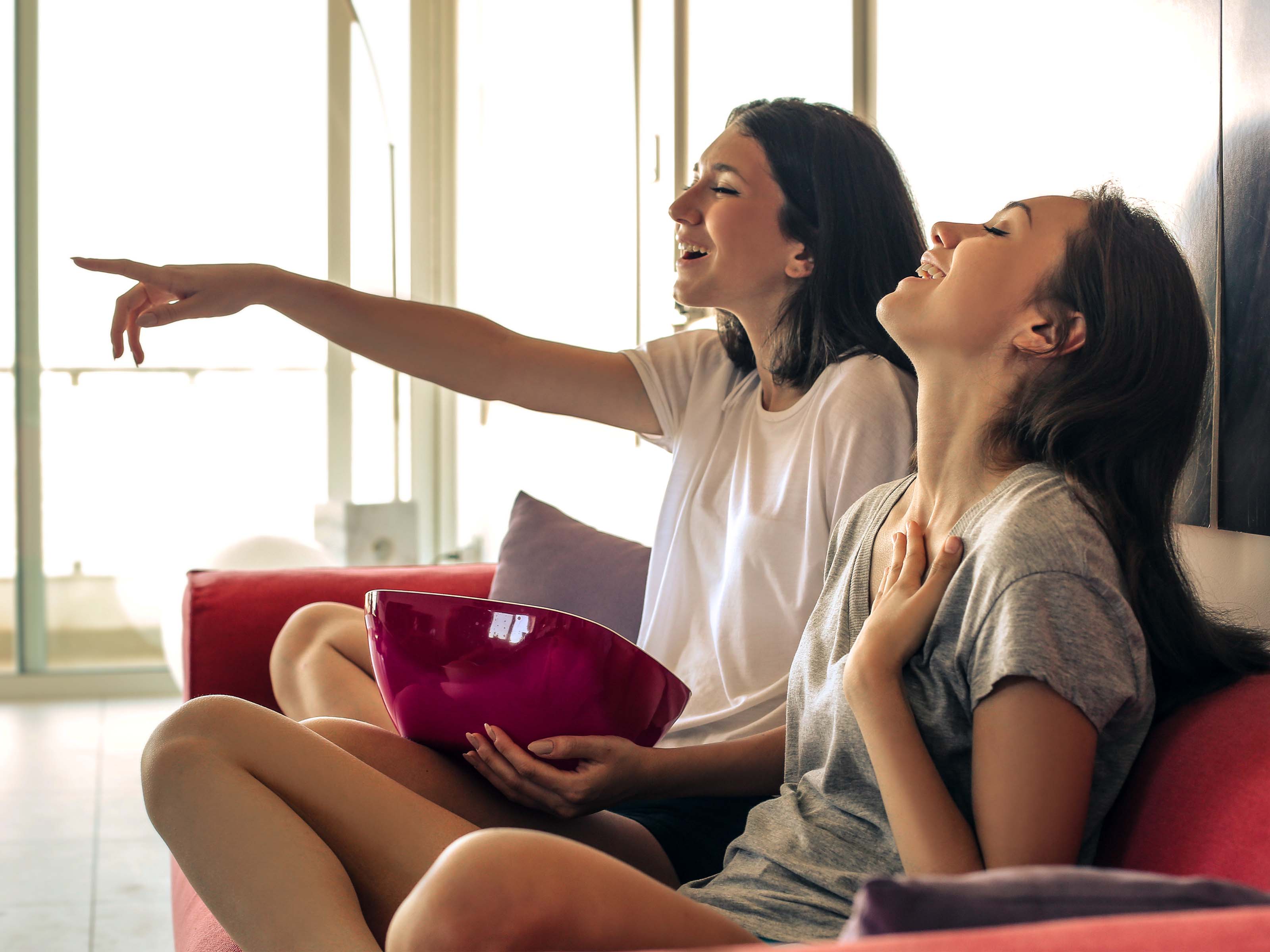 Nothing is better than getting the girls together and sitting and watching some films. You could get matching pyjamas, buy lots of snacks and alcohol, and assemble a list of films you will all enjoy. Then start the movie night! You could even allocate something for each guest to buy for your food and drink options for the evening. Super idea for a hen party on a budget whilst keeping it fun and everyone together.
Create Your Own Cocktail Bar
Pros: Bring the party right to your own home
Cons: You will probably have a sore head in the morning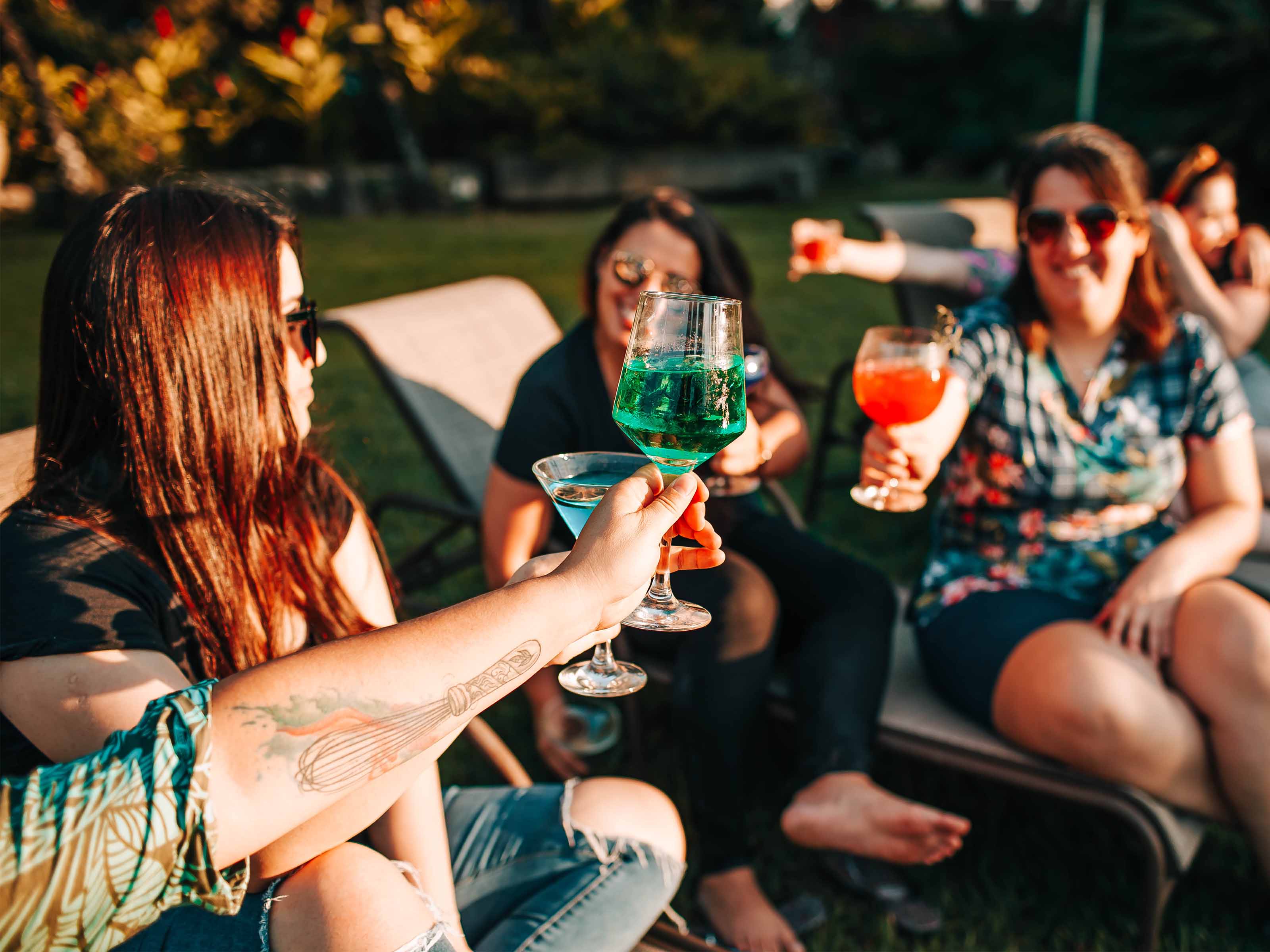 Having a few drinks with the girls is a no brainer, especially for the celebrations! Bring the bar to your house and gather all the ingredients you need to shake up your creative cocktails. Or buy your pre-made cocktails from websites like Funkin Cocktails. Then all you need are some cocktail classes!
Games Night
Pros: Brings everyone together in a fun environment no matter what group size
Cons: Might bring out your competitive side a little too much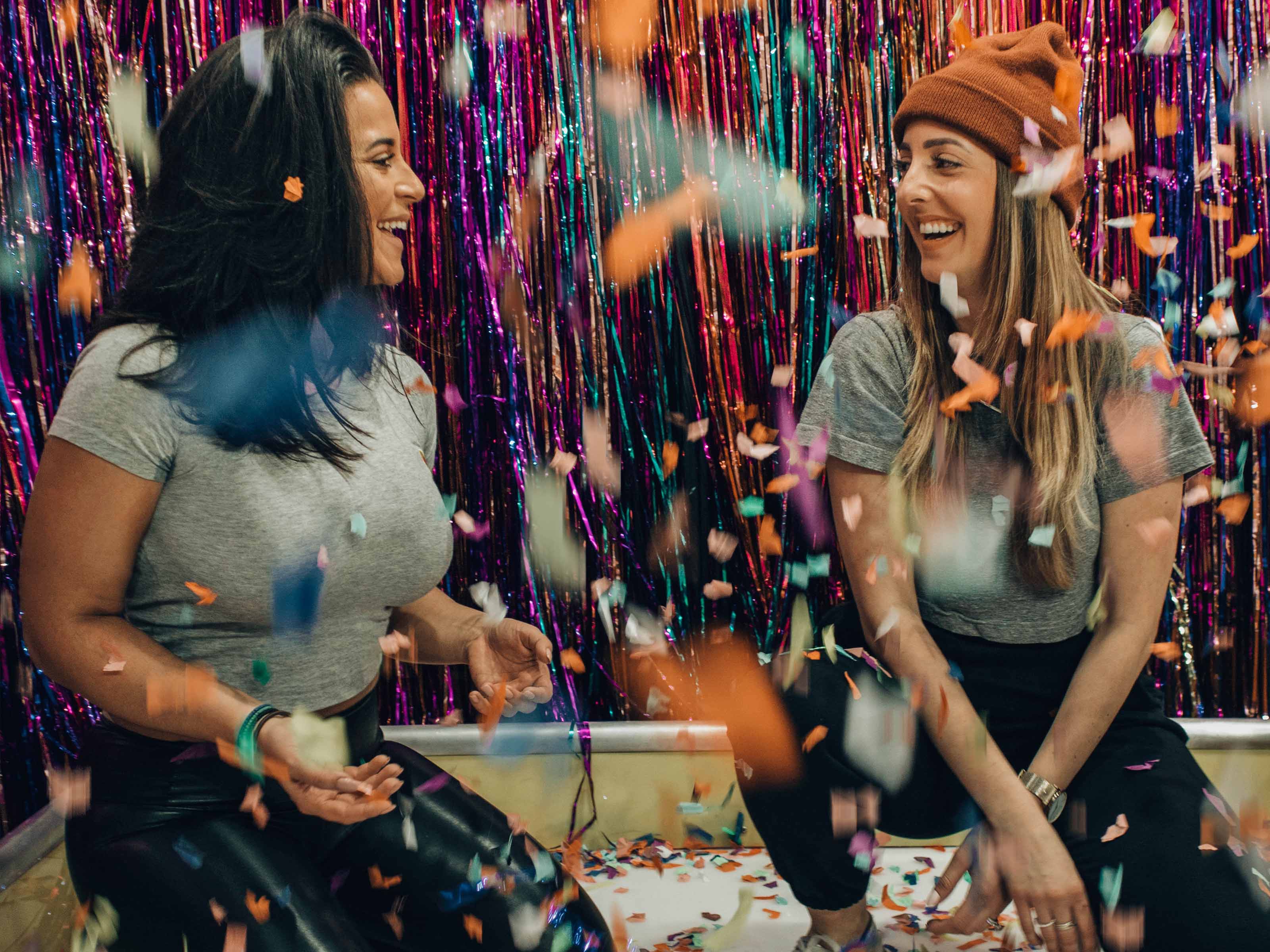 What better way for your hen party at home to be one to remember than by creating your very own games night? You could pick out some of your favourite board games or card games, get some drinks, and have a laugh together. A games night is also perfect, especially if you have a mixed group of different ages.
---
Games for a Hen Party at Home
Another great way to keep the fun going is by adding hen do games to your home hen party. We have done our research and found various games that will be perfect for your whole group.
Who Am I?
Get each group member to write down a celebrity or two on different sticky notes and then put them in a bowl. Each person can then choose one sticky note and place it on their forehead. Please take turns to then go through asking various yes or no answer questions to try and figure out what celebrity you are.
Never Have I Ever
It's a classic drinking game that will probably have most of you tipsy by the end. Have your never have I ever statements ready to go and take turns saying them. If the information applies to you, then drink! You will probably learn many things you may not have known about each other.
Would You Rather?
Another easy game that will have you all laughing. Simply go round everyone in the group and ask everyone else a would you rather question. These can be as innocent or as cheeky as you like depending on what type of group you are in! But it is an excellent way to break the ice between a group if there are people who don't know each other.
Hen Do at Home Decorations & Accessories
To make your night at home extra special, you can always easily add some decorations and accessories to your plans. And some easy additions will suit various groups and completely transform your home into a bride-to-be's dream!
Table Decorations
If you set up a table with buffet food and nibbles, or even create your drinks, station table decorations are always incredible. You could get things like confetti, tablecloths, themed tableware like plates, cups, straws, and even napkins! There are loads of great options available on websites like Ginger Ray!
Hen Party Balloons
A party is complete once you add some balloons, especially a home hen party. It's a quick and easy way to decorate an area and make it feel like a party. You could get themed balloons that you can blow up yourselves, or go all out and buy some helium balloons that will make a statement!
Photo Props
You will take plenty of selfies and photos during the hen party at home, right? So, it would make sense to ensure you have plenty of photo props for the occasion. Many party prop websites have a great selection of photo booth props that will suit your celebration and any theme.
Party Bags & Favours
If you are extra, then party bags or favours are great. They can be something simple, or you can go all out with various treats. It's a great way to get creative and give all the girls something lovely to remember the celebration.
Personalised Clothing
Another staple perfect for this kind of celebration is some personalised clothing. Of course, consider what plans you have with the girls and then think about what clothing you could get. The options are endless; you could choose matching t-shirts, pyjamas or even a robe for the group.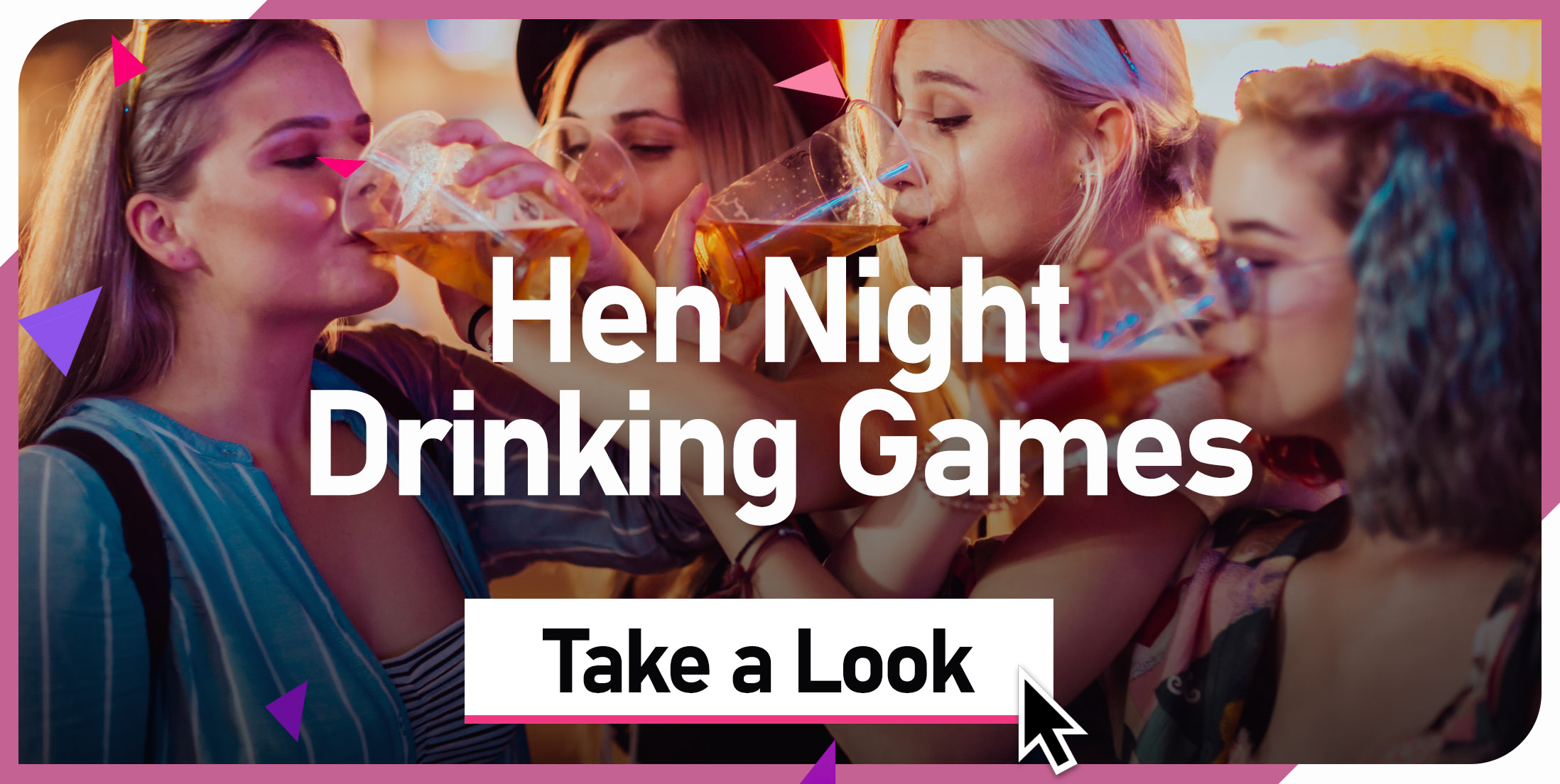 Food & Drink Ideas to Include at a Home Hen Party
During the night, it is always essential to make sure there are food and drink options for all the girls. We have compiled a list of some great ideas you can include.
Cakes & Cupcakes
Cakes and cupcakes always go down well as far as a party is concerned. You could get some professionally made or get creative and make your own. These could be themed to the party, but of course, you could also pop down to your local supermarket and pick up some from there.
Sweets
Another thing that everyone will pick at is sweets. You could keep a theme going and have all pink sweets or go crazy with various sweets. Another great idea would be to enjoy retro sweets from when you and the girls were younger.
Afternoon Tea
A slightly more sophisticated option would be to go for an afternoon tea. Put together a selection of sandwiches, cakes, scones, and other treats on plates for everyone to enjoy. It's a great way to enjoy food while catching up with all the girls.
Buffet
A buffet is always great if you can't decide exactly what type of food you want to offer your guests. You can also have hot and cold food options on your buffet so that you can slowly eat the food throughout the celebrations.
Cheese & Wine Night
Creating a cheese and wine night is another sophisticated option and is excellent for partying into the evening. Put together a selection of cheeses, different crackers, and various wines for your group.
BBQ
During the summer months, you will have an excellent opportunity to enjoy a BBQ. There will be plenty of options available for BBQ foods during the summer months in most supermarkets, and you can also put together a buffet of cold food items to go with.
Cocktails & Mocktails
And with all the food options, you must incorporate some drinks. A great idea would be to add some ready-made cocktails and mocktails that everyone can help themselves to. Or get the ingredients in and create your fun cocktails together. Combine this with a few hen party drinking games and you've got yourselves a proper good night in!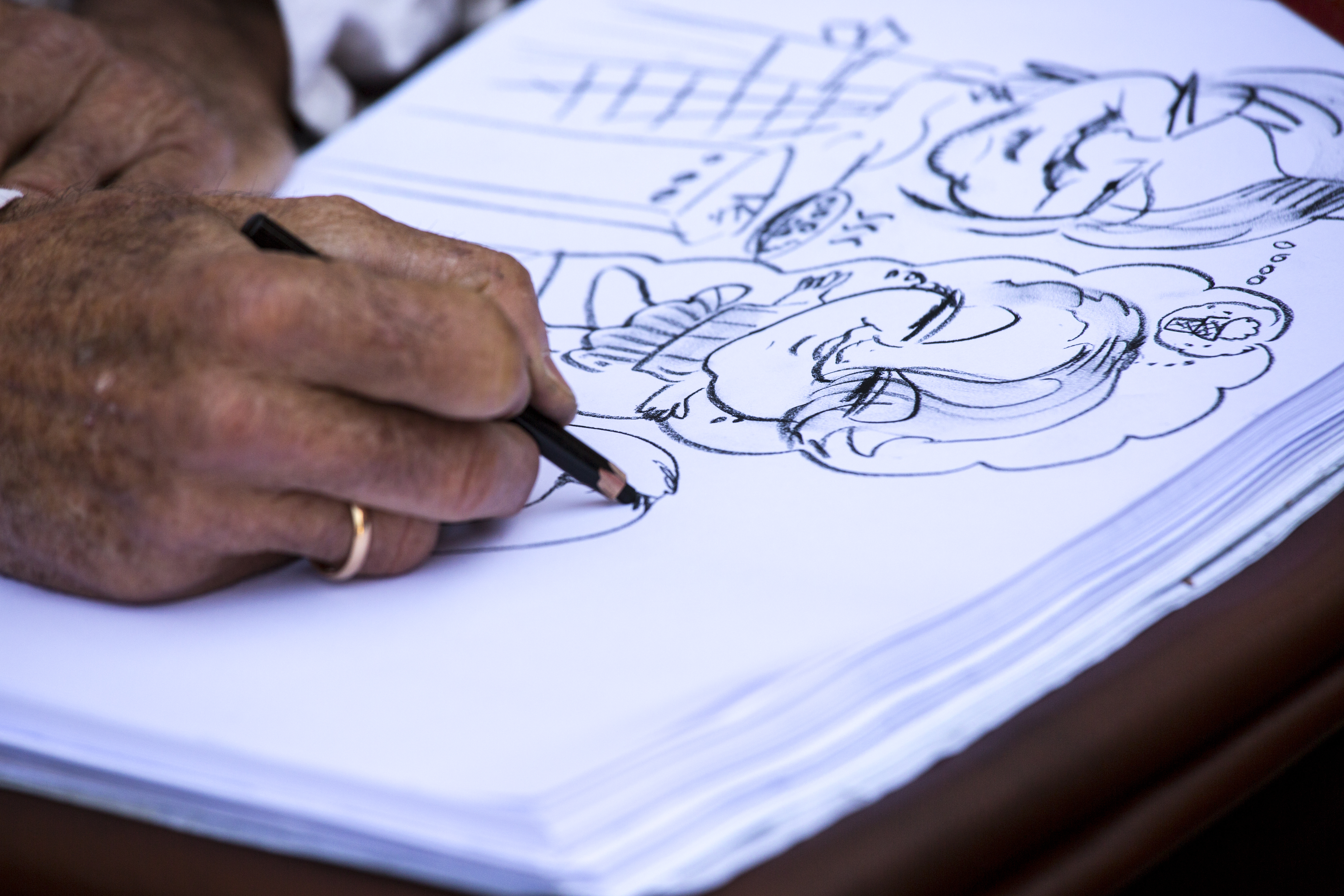 Let us arrange the best Life Drawing Party you'll ever attend!
One Price – Venue, staff and materials all included
Tried & Tested – 2000+ reviews on Trustpilot
Nationwide – We cover the whole of the UK