Classy Hen Party Ideas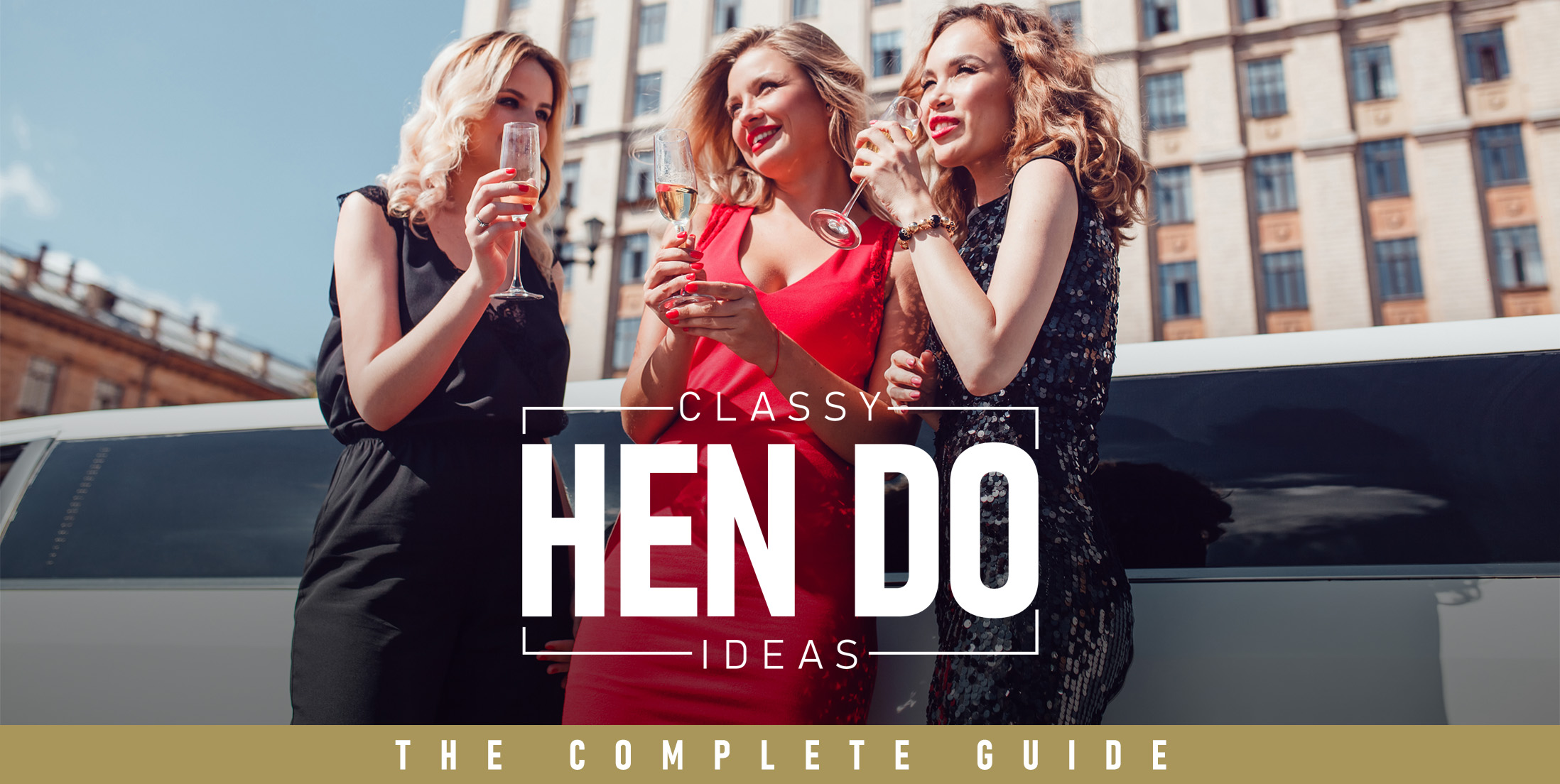 A classy hen party is the perfect option if you want to keep things tasteful, stylish, and elegant for your last night of freedom.
If you have made it onto this guide then we are assuming the bride to be and the rest of the group are a classy, sophisticated bunch. Which means the idea of everything being bright pink with L plates will not appeal to you. There are plenty of things that you will need to think about when it comes to deciding which classy hen party ideas are suitable for your group. Have a read through our complete guide below and we are sure by the end of it you will be full of ideas on how to create a classy hen party for the bride to be.
Inside this guide you will find:
Classy Hen Party Activities
Girls Night
If you are wanting to have a classy hen party at home and are looking for some ideas a girl's night is a great place to start. This could be anything from a full sleepover to a whole day creating memories at someone's house or rented accommodation. And the opportunities are endless, you could buy some face masks, drink cocktails, and enjoy a selection of delicious nibbles. And when it is getting to the evening you could put on some classic chic flicks or wedding themed movies!
Life Drawing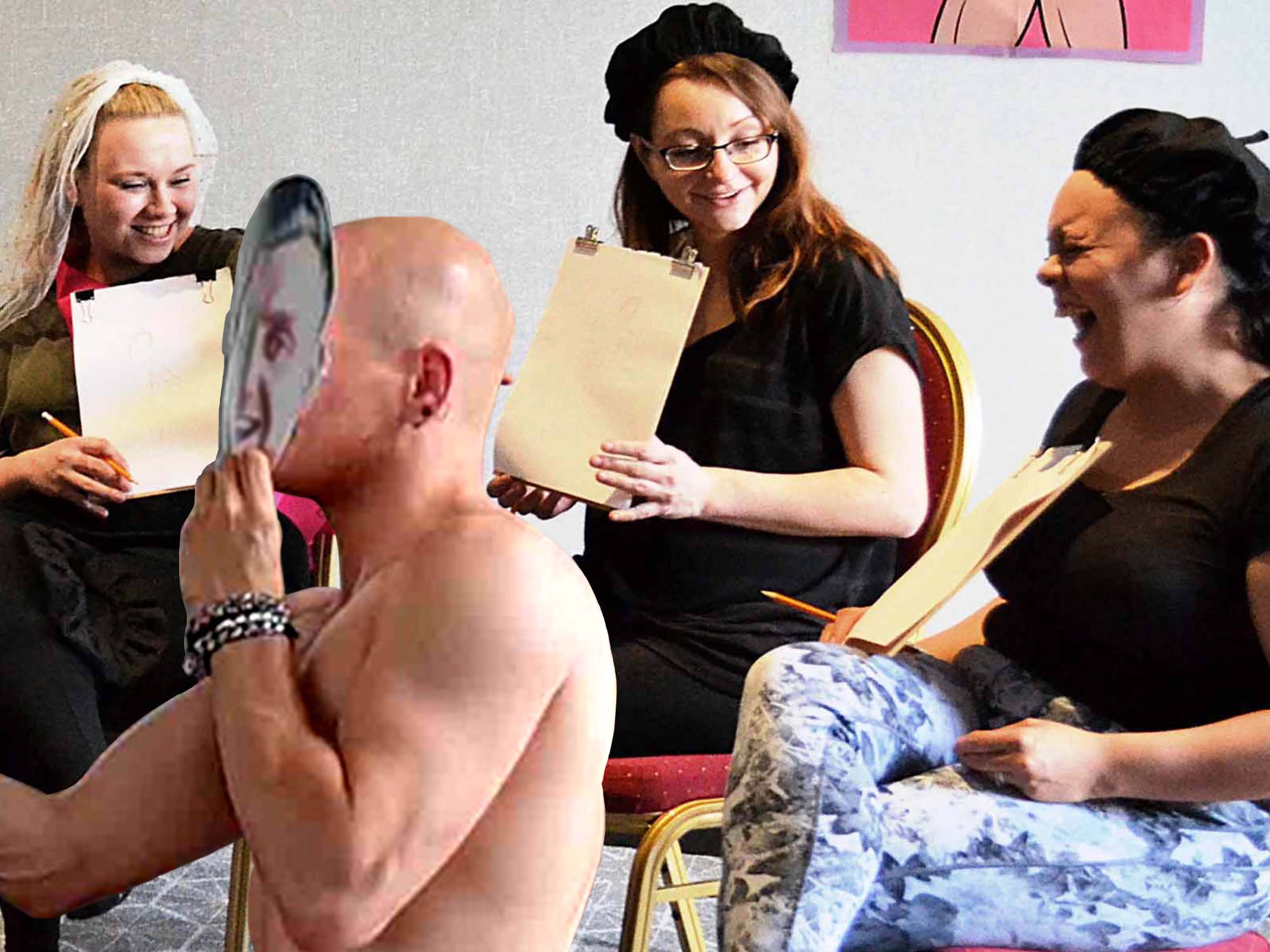 Although a little bit cheeky, a life drawing hen party is a classic activity if you are looking for something a little classier. As well as of course watching a nude model get into various poses for you to try and draw. It is also an opportunity for you to bring out the creative flare you have within you and have some fun with it. And after all you are celebrating so you can still be classy with enjoying a little bit of tasteful nudity.
Hire a Bartender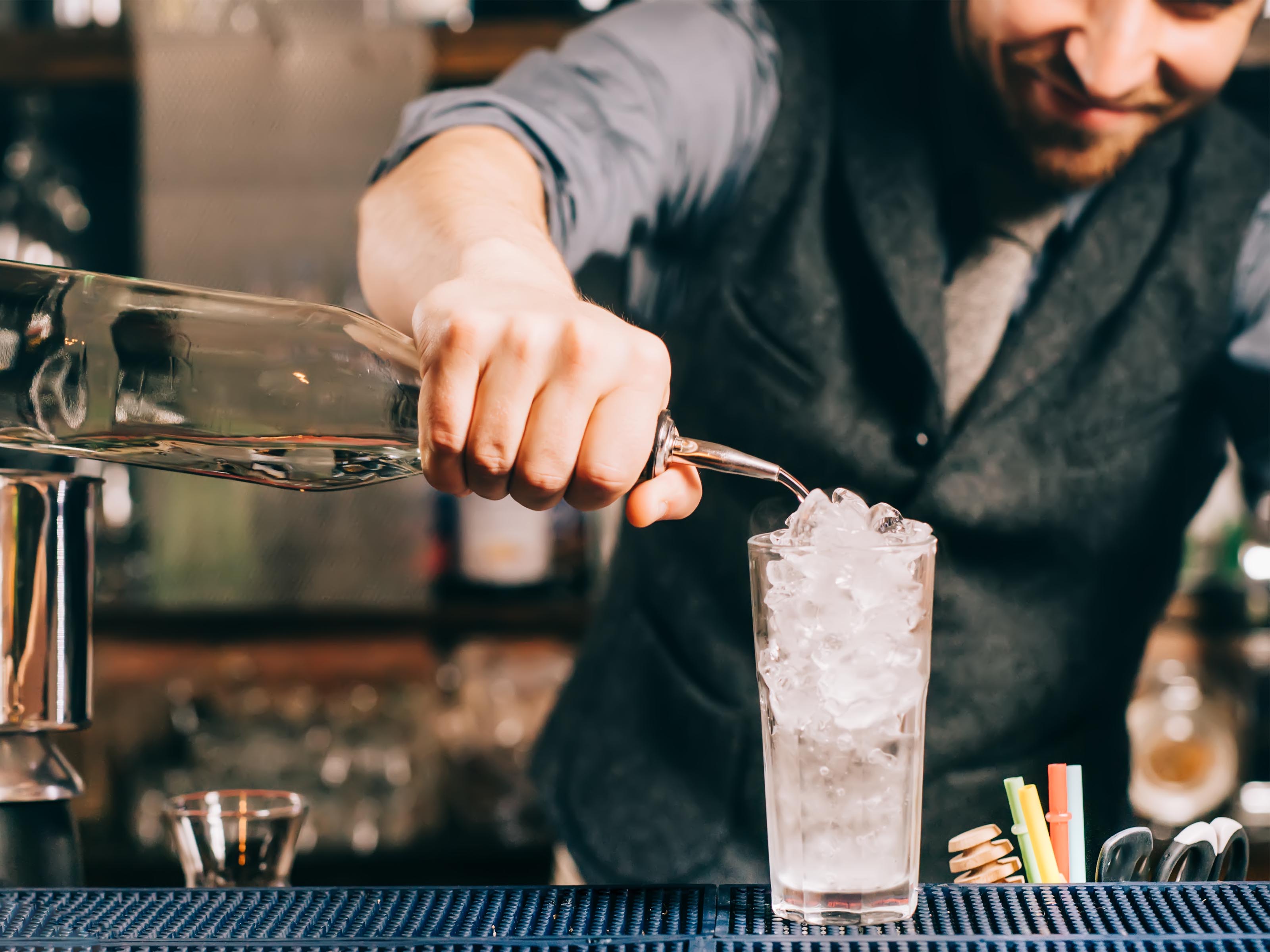 Another great option if you are wanting to organise a classy hen party would be to hire a cocktail bartender! You and the girls can enjoy chatting and having some fun whilst you have your very own bartender who will mix up some delicious cocktails for you all. Perfect if you are wanting to have your own bar experience in the comfort of your own home or rented accommodation. And a great stress free way to enjoy some drinks together.
Trip to the Spa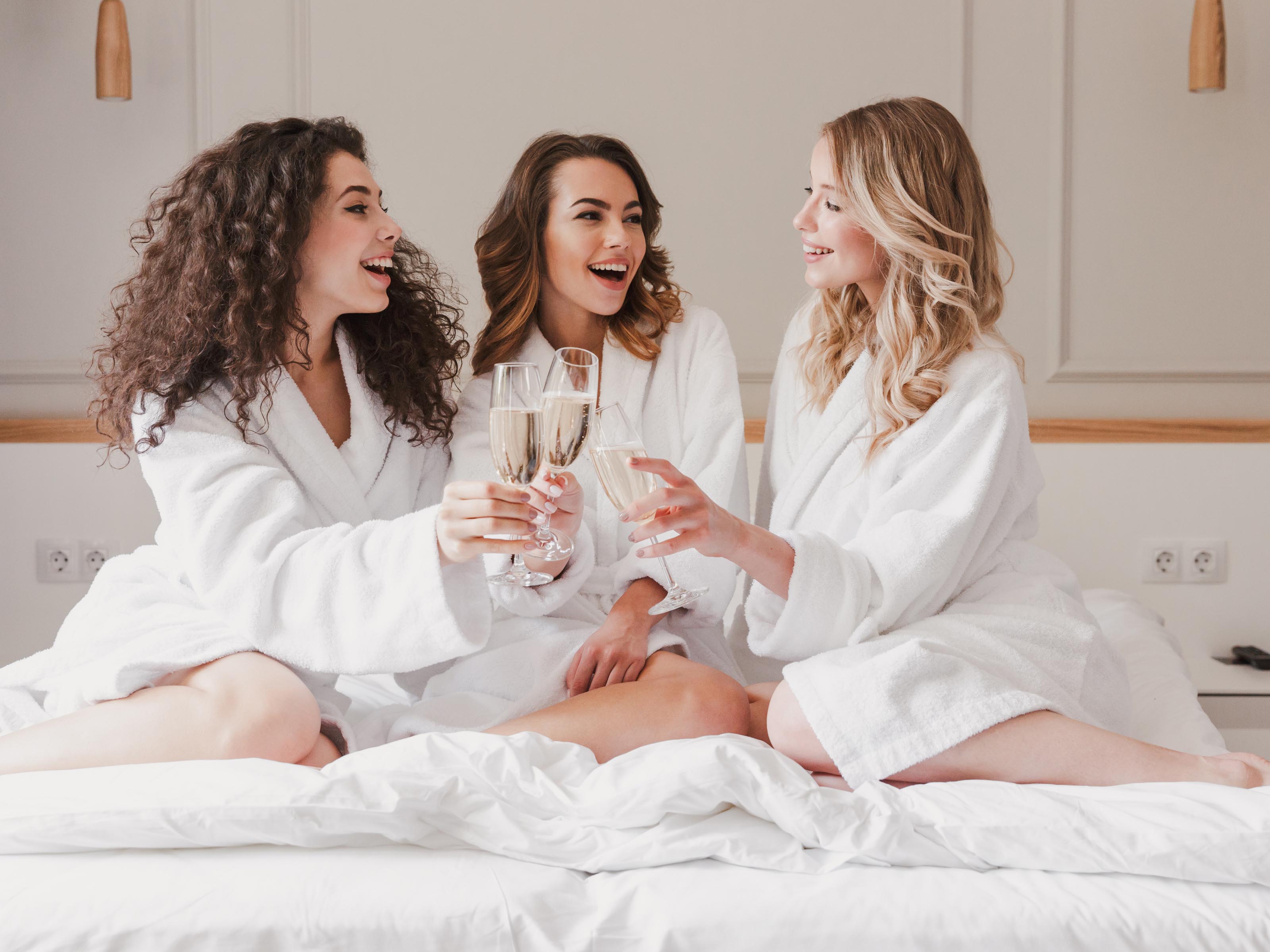 There is nothing more relaxing and sophisticated than a spa pamper hen party! Whether it's a hen celebration or not a trip to the spa always goes down well with a group of girls. And even more so for this occasion, give the bride to be a well deserved relax and a break away from wedding planning and the stresses that come with it. You could keep it simple and just use the spa facilities or treat yourselves to a treatment or two!
Cocktail Making
Cocktails are probably one of the classiest drinks a girl can have – so why not try creating your own with a cocktail making class for hen parties! With this experience you will have the chance to get behind the bar and have a go at mixing together your own drinks. The experienced cocktail mixologist will tell you everything you need to know about creating your drinks as well as providing you with a demonstration and showing you a few tricks.
Private Chef with Hunky Butler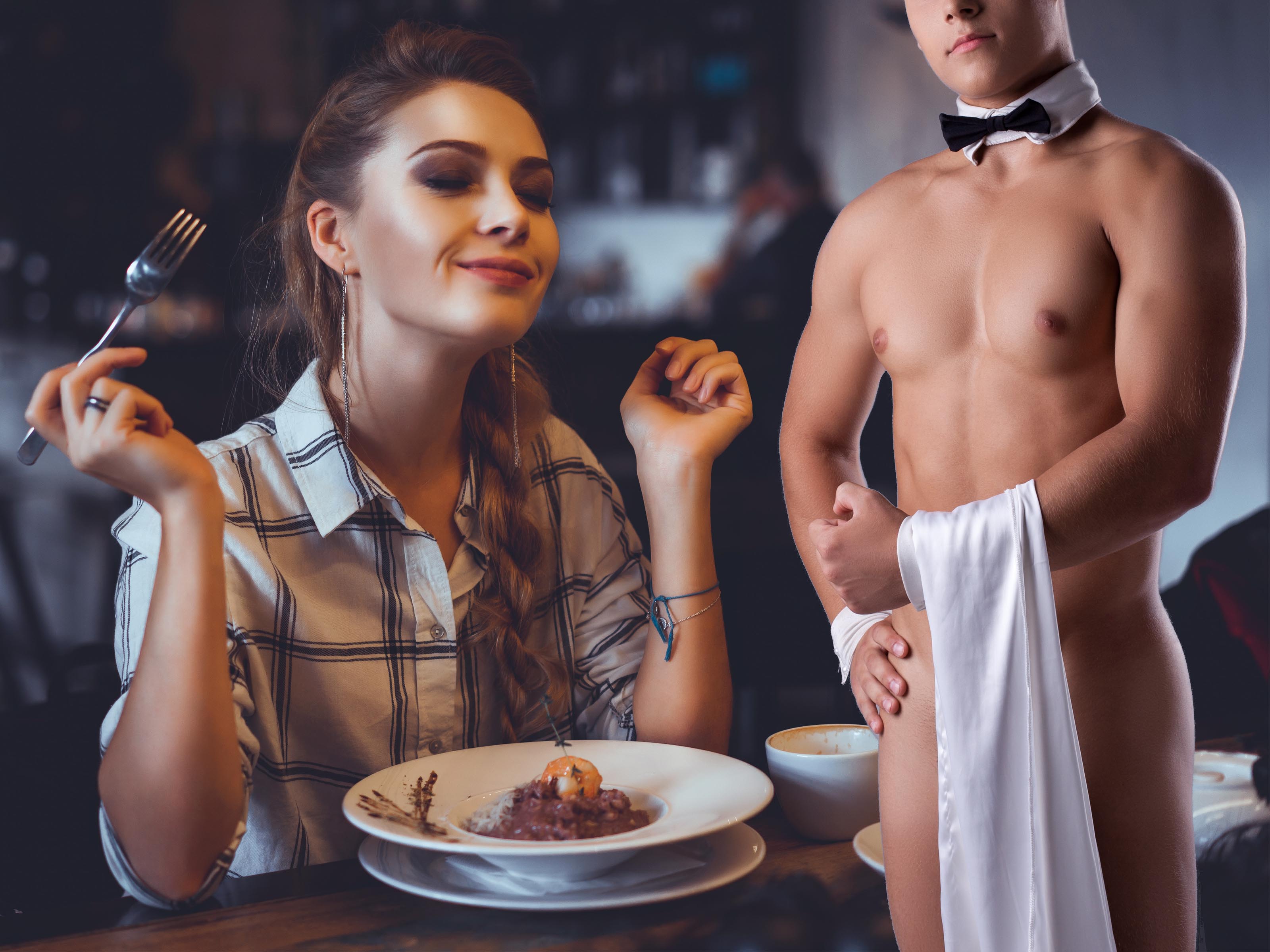 Treat everyone to some delicious food and a bit of eye candy with a private chef and hunky butler. You girls won't need to lift a finger, instead you can enjoy having a delicious meal made for you by an incredible chef. And get waited on hand and foot by your very own hunky male butler! You will have a choice of various menus before the day which means you can pick one that suits everyone in your group!
Create Your Own Perfume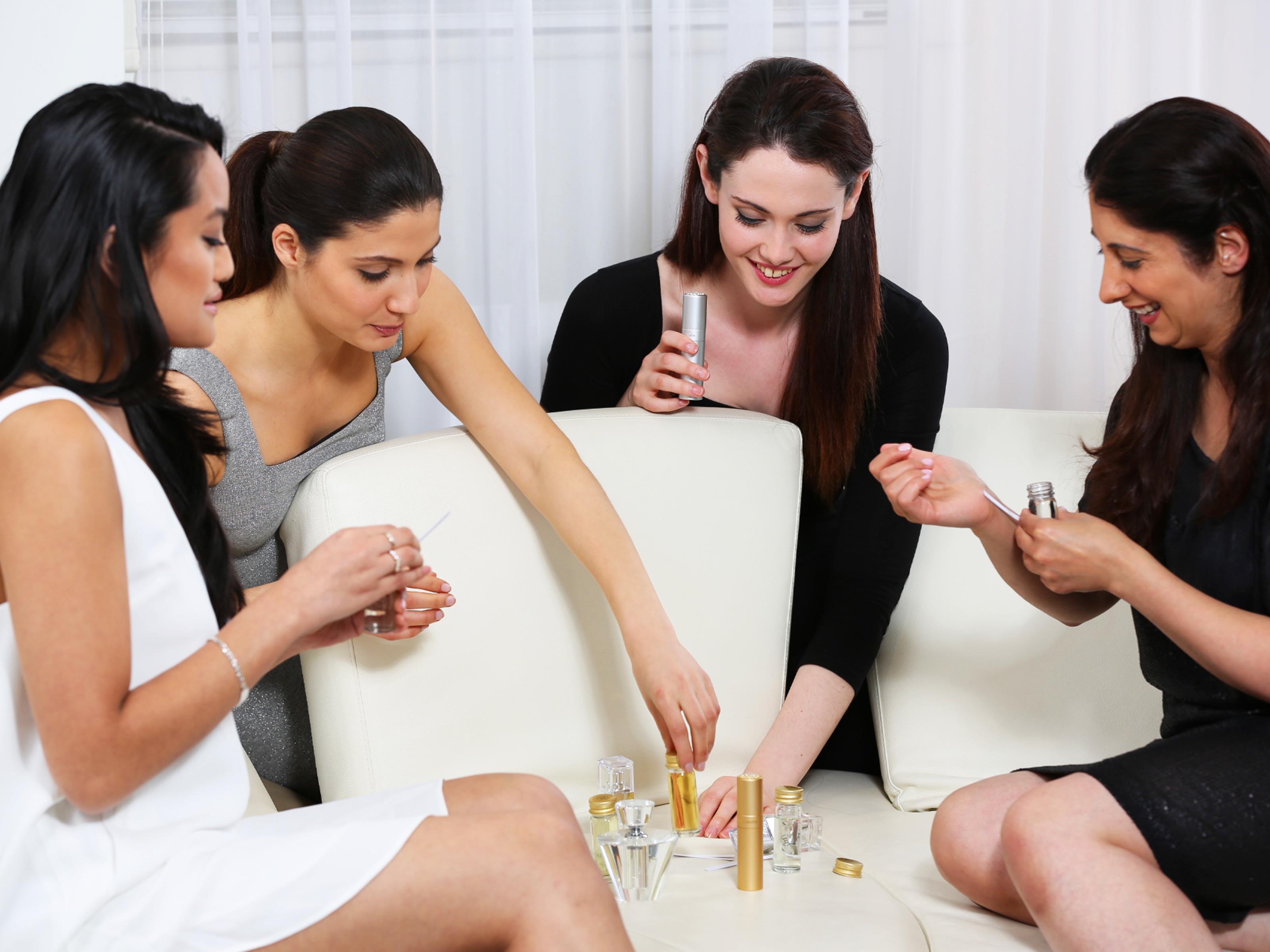 Test how well your nose works when you are sat in front of a range of different scents with a perfume making hen party. This event can be done at home or in your rented accommodation and would be an experience that everyone will enjoy. You will have a professional with you teaching all about the base, middle and top notes that layer on top of each other to make a fragrance. Once they have done that you will be able to choose your own layers to create your own signature scent!
Classy Games for a Hen Party
Prosecco pong – Like beer pong but with prosecco to make it a little fancier.
Guess the dress – Have a go at drawing the bride to be's dress and see who gets it spot on.
Mr & Mrs quiz – See how well the soon to be weds know each other with this list of Mr & Mrs questions.
Toilet paper wedding dress – Using only toilet paper you have to work in groups to create a wedding dress.
Advice for the bride – Each write down some wedding advice for the bride and then she can read through them at the end of the night.
28 classy hen party games available for you!

Decorations & Accessories for a Classy Hen Do
Badges
Badges are a great way to add some sort of accessory to the celebration without being too over the top! We have found a great buying guide for hen party badges at great prices and perfect for a classy hen do.
Hats & Headwear
Of course some headwear might seem a bit over the top for your classy hen party but there are some great hen party hats and headwear options available that will suit a group of classy ladies.
Sashes
Sashes are a classic hen party accessory and one that can still be extremely classy! There are so many nice ones out there it can be hard deciding but we have found a hen party sashes buying guide that will help you pick your favourite.
Veils
Since you are celebrating the bride to be before her wedding day using veils as accessories would be a great idea. Use this hen party veils buying guide and see if you find any that take your fancy or one that you know the bride to be will love.
Hen Do Props
In between all your classy hen party ideas we are sure you will be taking some pictures so why not add some hen do props into the fun! You could get some photobooth style props or selfie frames – we've found some good hen do props for you.
Glasses & Drinkware
If you are drinking alcohol during the celebration why not use personalised glasses and drinkware? Find some in this hen party glasses buying guide for your celebrations with the girls.
Need more inspiration?
We offer an amazing life drawing class for hen parties that is available across multiple locations in the UK & Abroad.