Decorations for Hen Do's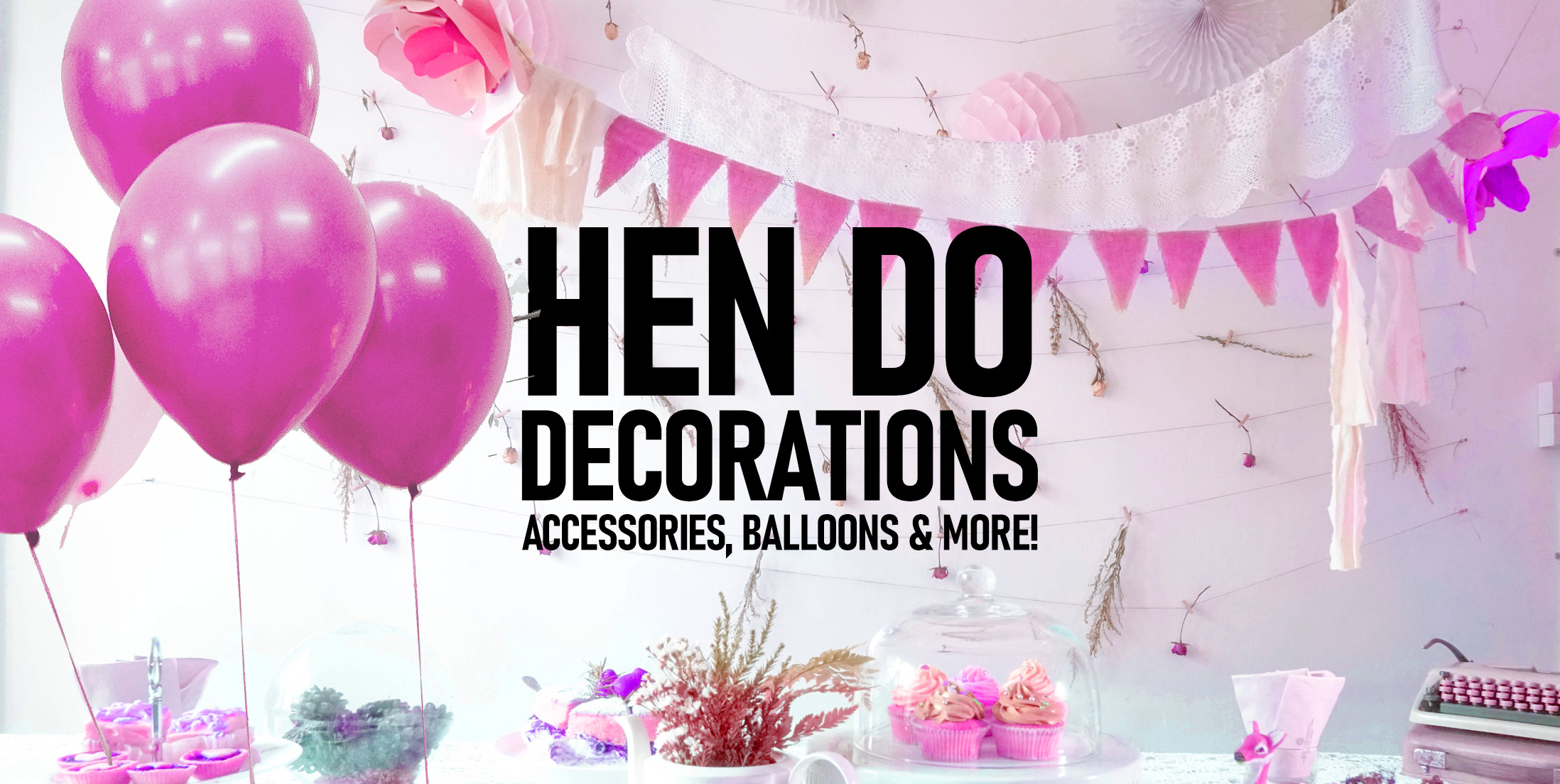 Make your weekend one to remember and add some fantastic hen party decorations to your celebrations.
Whether you are planning a hen party at home or heading out somewhere, there is always room to add some hen party decorations. We have decided to research and find all the best hen party decorations that will completely transform your event with the girls! Have a read below and see if any are perfect for your celebrations.
In this article:
---
What Are Hen Party Decorations For?
Hen party decorations are the perfect addition to your celebrations if you want to make sure your venue looks the part and make the bride-to-be feel special. The decorations can be as extravagant or as low-key as you like! And they can start with something as simple as some balloons!
Who Can Use Hen Party Decorations?
Anyone! Of course, the hen party decorations are for the bride-to-be, but anyone can use them for the celebrations!
---
What Hen Party Balloons Are Available?
Hen party balloons are a great addition to any weekend, whether you just want to decorate in a small way or this is just the start of your hen party decorations. Below you will find six different types of hen party balloons.
---
6 Hen Party Banners
Another great addition to your hen party decorations would be banners! You can go simple with your banners or go all out with real themed ones! Below we have put together a few of our favourite ones we have found.
---
Where Can I Find Hen Party Kits?
If you aren't sure where to start with your hen party decorations, these kits will be a great place to start and can help you figure out exactly what type of theme and style you want for your celebration.
---
Hen Party Props For Everyone
Why not add some hen party props as well as your general hen decorations? They are a great way to add subtle decoration to the weekend celebrations.
---
Hen Party Sashes
If you are heading on a night out and want to make sure all the group look the part, then hen party sashes are a great way to do that! Below are a few sashes suitable for the bride-to-be and the rest of the group.