What to Actually Expect from a Life Drawing Class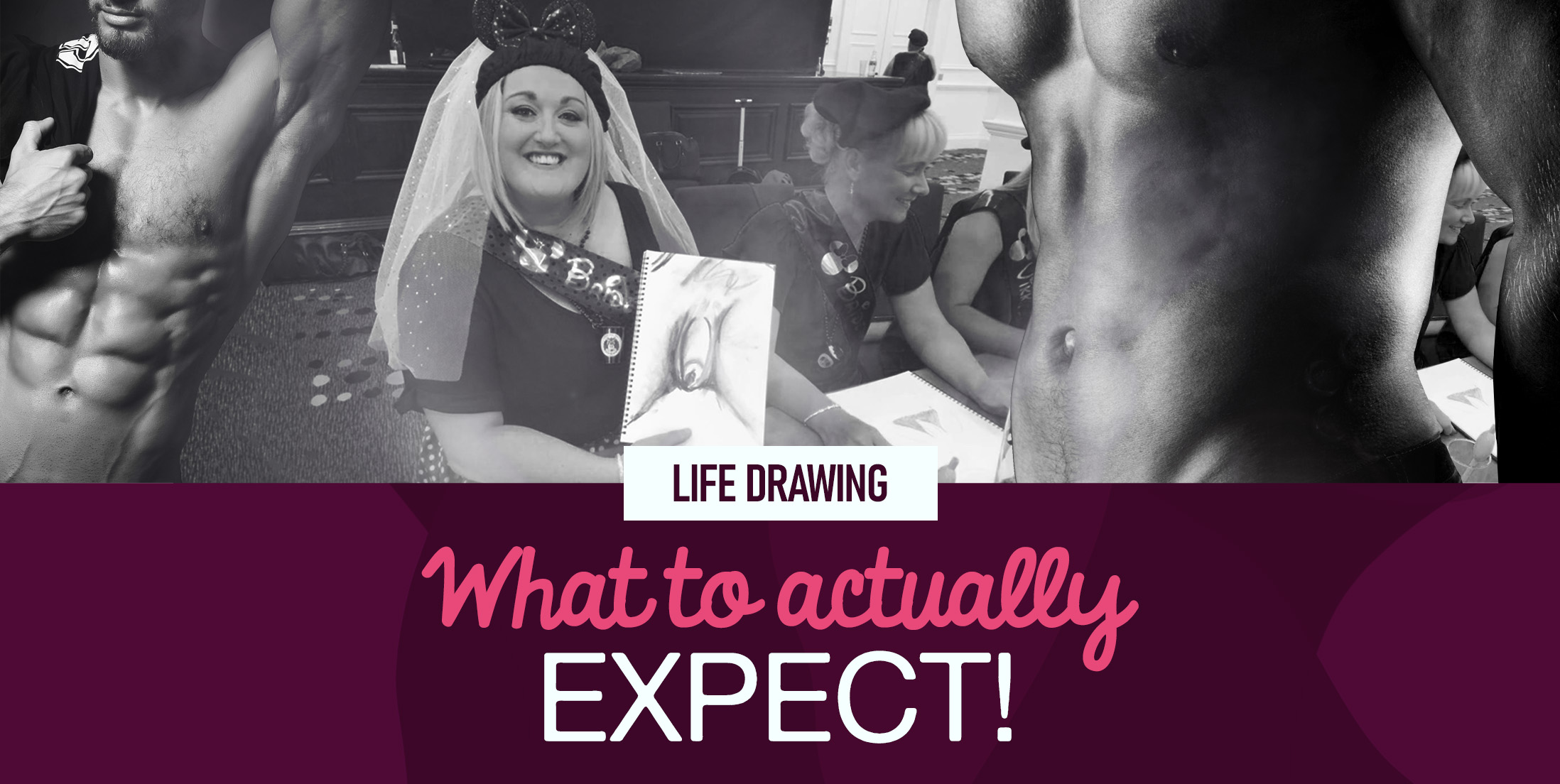 First things first, you don't have to be an artist to enjoy a life drawing experience.
In fact, the less skilled you are the more you will get out of this experience. Whether you haven't picked up a pencil since you were in art class in high school or you've tried and tried again and just can't seem to get the hang of drawing you will probably be in the same boat as everyone else in the class! The first thing you need to remember is that you are drawing a nude model which means it will probably be a lot different to the art classes you do remember in school.
The best thing about experiences like these are that they are perfect for a hen party, stag do, or even a birthday celebration! Although you are there to draw a naked figure it is a lot of fun and it is an experience that is supposed to get you to let loose and have some fun.

The session will start by making your way into your private room where you will meet your experienced art tutor. They will be running the class from start to finish giving you plenty of tips and techniques for you to trial in your own drawings. Once you've met your tutor and all introduced yourselves you will then be able to meet your muse, the male or female model who will be your point of focus for the session.
The model will de-robe and get into their first pose in the middle of the room with you all sat around ready to go. Your tutor will hand out plenty of paper, pencils, charcoal and other drawing equipment you may need before you get started. As you are sketching the pose you will receive tips and tricks of how to improve what you're doing as you are going along.

Of course this experience is for a celebration so during your time there will be some hilarious games that will get everyone involved in between all the poses you will be drawing. And of course after each drawing is complete you can show each other your impressive works of art and judge for yourself whose you think is the best!
---
Did you know?
We have plenty of amazing life drawing classes suitable for all types of groups and they are available in multiple locations in the UK & Abroad.