What Is A Hen Party? Everything You Need To Know…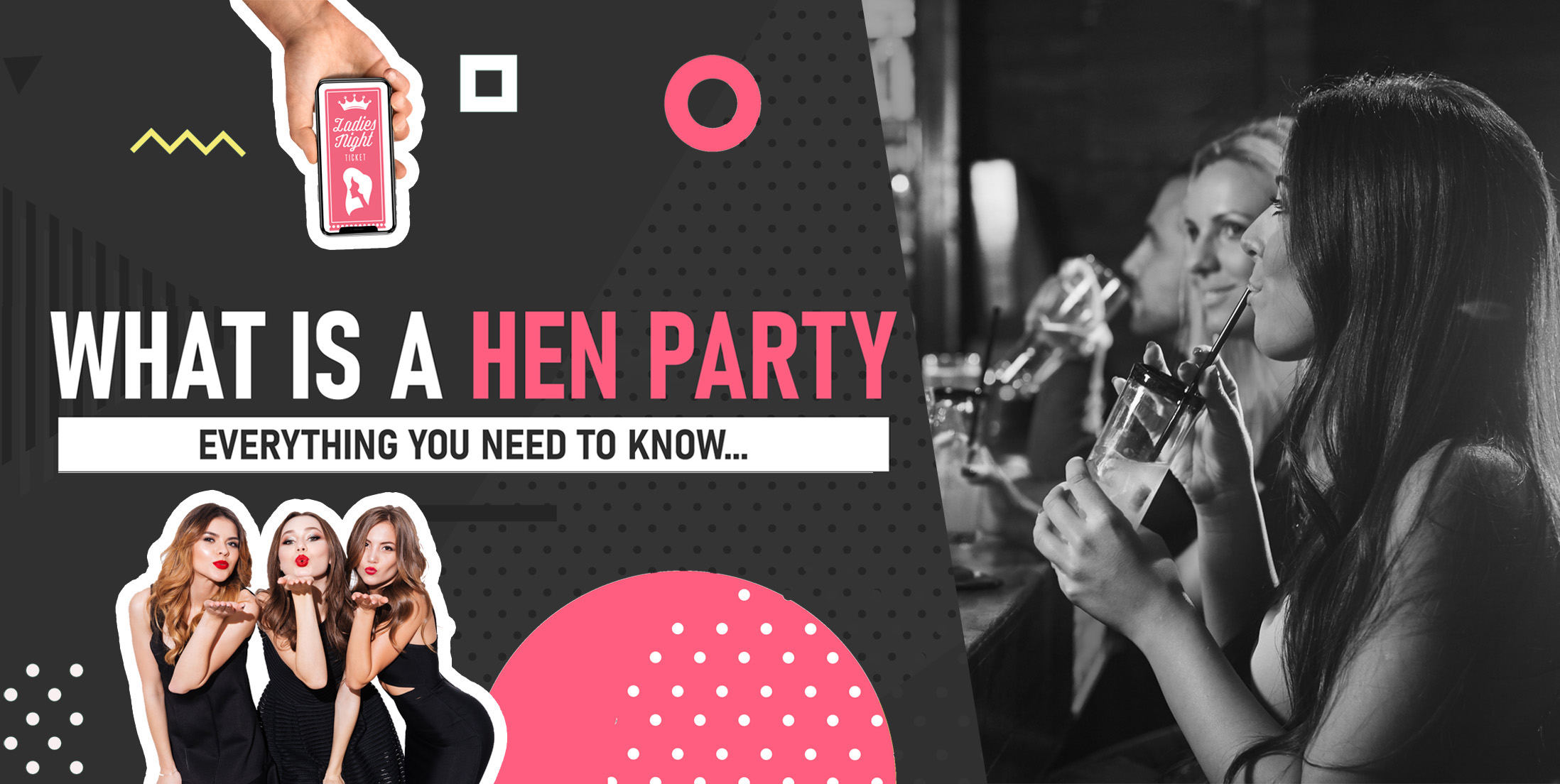 Before you start planning anything for your hen celebration you will need to take some time to research and learn all about what a hen party is!
We have done all the extensive research and gathered the information from being party planners ourselves and put together everything you need to know about what a hen do is before you start! From who goes, what you do and even why a it is a thing in the first place. Once you have finished reading this blog you will probably feel a lot more knowled­ge­able and ready to start planning the hen trip!
Where Have Hen Parties Came From?
The Hen tradition in the UK is more of recent phenomenon, the roots of a pre-wedding celebration started off in the 1960/70s. This was when more and more women wanted a party to match the bachelors' pre-wedding celeb­ra­tions. Which is where the explosion of pre-wedding parties came from in the UK.
Why Is It Called a Hen Party?
The first meaning of hen surprisingly wasn't a female chicken. In fact if you go back to Middle English the word hen was actually used to refer to the female of any bird or any other species of animal for that matter. Therefore a hen party came about to mean a party that was exclusively for females. Anyone that is attending the party is referred to as a hen!

Who Goes to the Party?
Anyone can go to hen bash! At the start of the tradition it was only females that went to a hen celebration, hence the name. But in the modern day anyone of the bride's friends and family can come now. Just make sure you consult the bride to be before putting together a guest list!
So, What Do You Do?
The oppor­tuni­ties and activity ideas are endless when it comes to deciding what to do for the bride to be's last few days of not being married. Of course depending on the type of bride you have will depend on what activities and plans you will get up to. Most of the time a get together with the girls will provide you with time to get drunk, relax and make some amazing memories with all your nearest and dearest.
What Is A Hen Weekend?
Usually consists of either a one or two night break away in a destination of your choice. It is extremely popular to go abroad or equally go to a city in the UK like Liverpool, Manchester, Edinburgh, London, Newcastle, or Leeds! During your weekend you will find plenty of time to enjoy a few activities like bubble mayhen, old school sports day or dance hen parties. Whether that be something energetic in the day time and then a drinking or meal activity in the evening!
What Is A Hen Night?
Getting the girls together for a night to celebrate the bride to be's final days before she becomes married to her fiancé. Nowadays the celebrations have expanded into weekend breaks or visiting European destination.
What is A Hen Party at Home?
The same as a normal hen gathering but held at your home instead. This is a popular idea for hen groups wanting to invite family and friends who live locally. Have a look through our hen party at home guide for ideas and inspiration on planning the event.
Need some help?
We have organised 1000's of hen party life drawing sessions across the UK for many years. Our team of event planners are available for a chat now