24 Fab Hen Party Themes
Below you will find the 24 trending hen party themes for your weekend. From classy, black, and white, hen do fancy dress and subtle themes.
---
Classy Hen Party Themes
1. Pyjama Party
If you plan to have a girl's night in, then a pyjama party theme will be a great addition to the celebrations.
You could all get matching pyjamas or dressing gowns and go all out for the occasion. Another great idea would be to personalise your pyjamas with each of your initials.
2. Festival Themed Ideas
Adding some festival-themed ideas will be a no-brainer if your celebration falls in the summer. As well as your outfit, you can go all out with the decorations for this.
All the girls will love getting involved with a festival theme and will be the perfect photo opportunity.
3. Pink
Whenever you research accessories and extras to add to your celebrations, you will probably find that most are pink!
This makes this a good addition as you will find more than enough things. Each group member can also wear at least one pink item with their outfit.
4. Vintage
Vintage is a timeless hen party theme that will be perfect and one that all your group will probably love. If you're choosing a vintage theme, it is perhaps because the bride-to-be loves that style.
You could get some vintage style dresses or skirts and do your hair in pin curls with floral hair pieces the lot!
5. The Great Gatsby
The Great Gatsby is known for its glitz, glamour, and luxury, so if you are looking for that, this hen party theme is the one for you.
You could get out your favourite and most glamorous dress or have this as the perfect opportunity to buy a new one! So, if you or the bride-to-be love the roaring 20s, it would be a great addition to the celebrations.
6. All things Glitter
This is a classic that everyone in your group would enjoy getting involved with. All you need to do is put together an outfit with some glitter; it's as simple as that!
Or add some glitter accessories like a glittery sash for the bride-to-be!

---
Hen Do Fancy Dress
1. Cheerleaders
Live all your Bring It On dreams and make your celebration one to remember with a cheerleader's hen party theme.
You could all get your cheerleading outfits with the pom poms to match and go out with a bang. Give me an H, an E, and an N – what does that spell? HEN!
2. Army
Army is a great one and one that will be easy to execute. All you need is camo and khaki, and you are good to go! You could get extras like dog tags, combat boots and trousers to match! Or keep it simple with the colours.
3. Angels & Devils
Within your group, you will have the angels and the devils, so it will probably be easy to decide who will dress up as what.
And you can laugh with this hen theme too! You could even put the bride-to-be as the devil for the weekend as it is her final celebration!
4. Spice Girls
Spice up your life with a Spice Girls hen party theme! You and the girls can pick out your favourite Spice Girl and then dress up as them for the celebration.
The choice is yours! Would you be Sporty, Ginger, Posh, Baby or Scary Spice?
5. Disney Princesses
Is the bride-to-be a Disney lover? Then choosing Disney princesses as your choice will be a great idea.
You could either dress up as each of your favourite princesses or all dress up as the same one. The choice is yours. Or keep it as just the bride-to-be dressing up as a princess.
6. Celebrities
This is a great one where everyone can have free rein and do as they please. With this celebrity hen theme, you will each have the chance to dress up as your favourite celebrity or a celebrity that you think would be funny for the celebrations!

---
Subtle Hen Party Themes
1. Pops of Colour
Choosing a hen party theme like this will be a great idea if you want something subtle whilst still giving you and the girls a theme to enjoy.
Whether you want to pick the same colour or have everyone choose a different colour, it will be a great and simple addition to the celebrations.
2. Pretty Pastels
If your celebration falls in the Spring months choosing this pretty pastel hen party theme would be a great addition.
Again with this theme, you could choose a different colour for each person or all wear the same colour to go towards their outfit.
3. Flowers
Perfect for those Spring and Summer months, the flowers hen party theme will be great if you want to add some extra without it being too much.
This could be something as simple as everyone has to have flowers in their hair or an item of clothing with flowers on it.
4. Sex and the City
Is Sex and the City the bride-to-be's favourite film? If so, creating a hen party theme based on these films would be perfect.
Whether you want to dress up as your favourite character or add extras into the celebrations inspired by the films.
5. Sequins
Sequins are a great addition if you want some glitz without going too over the top with it.
You could add sequins to the celebrations in so many different ways, and they would be a great way to make the bride-to-be stand out from the crowd too!
6. Traditional
The traditional approach would be perfect if you want to stand out subtly.
Get some sashes, L plates, badges, and tiaras, and you will look like most hen groups heading out on their celebrations.

Black and White Hen Themes
1. Masquerade
If you want something glamourous but easy to complete, then a masquerade hen party theme will be perfect.
All you need to do is find your best and most glamorous outfit, which you may already have and then add a mask!
2. All White
Since you are celebrating the bride-to-be getting married, it would be fitting to all wear white to honour this big step in her life.
And it is a way to stand out from the crowd so everyone knows you are celebrating. You could also add a veil for the bride-to-be to wear.
3. Little Black Dress
A little black dress is a simple hen party theme that is highly effective and an idea that everyone will be on board with.
Everyone has a little black dress in their wardrobe so that this one won't cost you a penny!
4. Black & White
This black and white hen party theme would be a great idea if you want to make the bride-to-be stand out.
All you need to do is get the bride-to-be dressed in white, and the rest of you make sure your outfits are all black! And it's as simple as that!
5. Angels
Even if you plan on getting up to no good during the celebrations, you and the other girls could dress up as angels for the night.
Whether you want to keep it simple with just a halo or go all out in white and wear some angel wings too!
6. Animal Print
Animal print is currently highly on trend, so that it would be the perfect addition to your hen party theme.
You could go with cow print, dalmatian or even zebra print and wear a different pattern too! A fun theme whilst keeping in with current fashion trends.

---
Hen Party Fancy Dress Do's & Don'ts
Do:

Be Creative

With a hen party fancy dress, you want to always think outside of the box. It's the perfect time to get together and be as creative as you like.

Whether using common or original ideas, it's a great way to let your creative juices flow and find a theme everyone is comfortable with.
Do:

Upcycle (Use Charity Shops)

Whether on a budget or not, when it comes to putting together your hen party theme, it is always a good idea to upcycle where possible.

Whatever fancy dress idea you choose, we bet you will find something you could put together to create your outfit from your local charity shops.
Do:

Think About Your Plans

You want to make sure your plans are already put in place before you choose your hen party fancy dress.

This is so that the dress choice is the best for the plans you already have. The last thing you want is a pyjama party for a cocktail making hen party class.
Do:

DIY Where You Can

You don't want to spend too much money when it comes to your fancy dress. It is just a bit of fun, and you will probably never wear it again, so making it as cost effective as possible is a great idea. This means you can get crafty and DIY where you can!
Don't:

Offend Others

You want to make sure your choice of hen do fancy dress isn't offensive! You want to think it through properly before making your final decision. The last thing you want is to offend on your night out.
Don't:

Leave it Last Minute

To make your planning as stress free as possible, you want to make sure you plan your outfit with plenty of time to spare before the celebration.

Remember, if you are ordering online or doing some DIY things could take longer than you think!
Don't:

Wear Something That Could Cause Wardrobe Malfunctions

This may seem obvious, but you want to make sure what you are planning on wearing isn't going to cause any issues during the plans you may have.

The last thing you want is any rips or malfunctions in the middle of the dancefloor.
Don't:

Leave Coloured Contacts In

Recently coloured contacts have been a popular fancy dress addition. And at the end of the night, when you have had too many cocktails, you could fall asleep with your eye contact in. It is essential that you don't and take them out at some point in the night!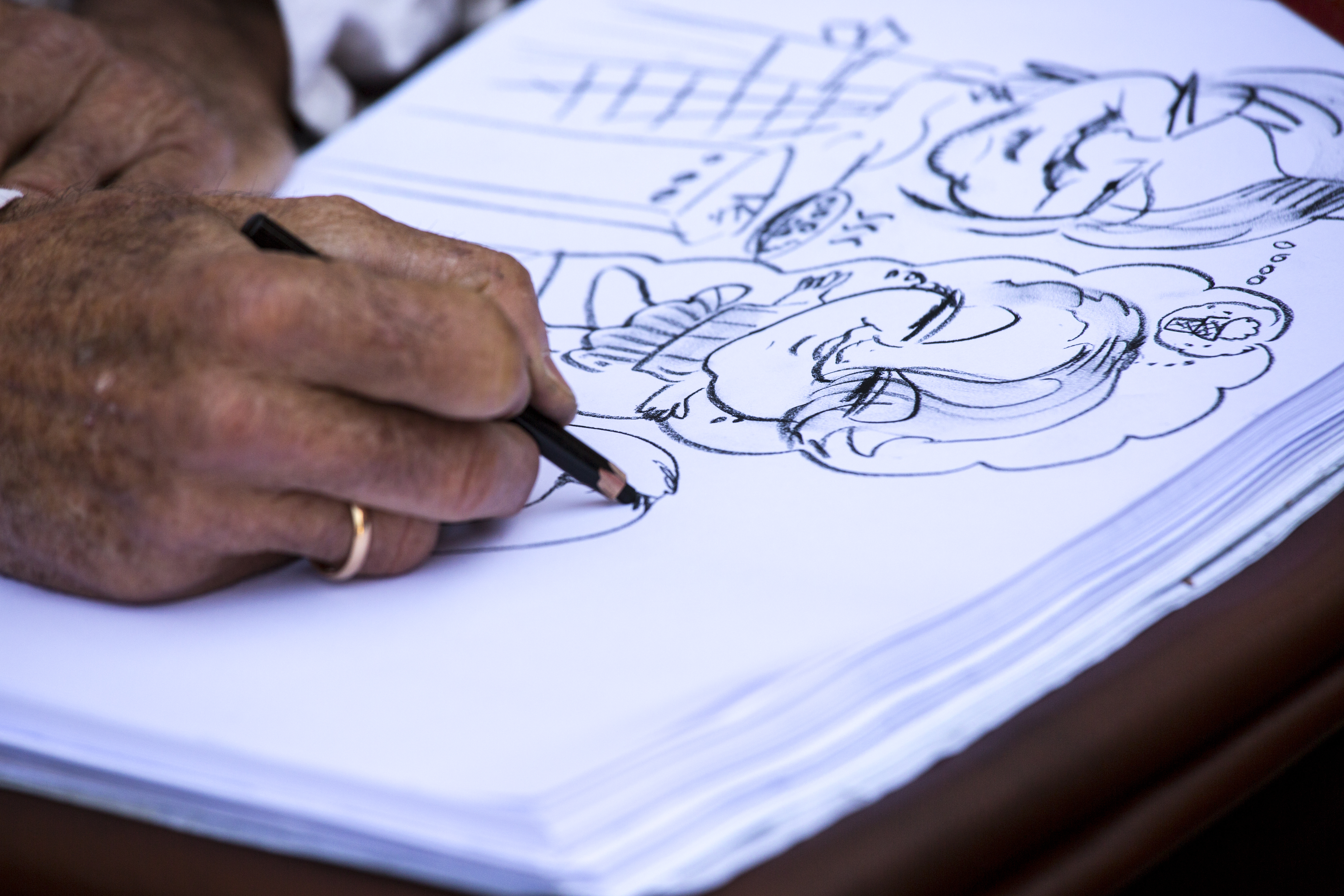 Let us arrange the best Life Drawing Party you'll ever attend!
One Price – Venue, staff and materials all included
Tried & Tested – 2000+ reviews on Trustpilot
Nationwide – We cover the whole of the UK